Dior looks to Château de Versailles in its latest high jewellery collection
Just earlier this month, while on a short vacation in Paris, I made a short half-day trip out to the Château de Versailles, a royal château located in the Île-de-France region. It was an opulent sight: the golden gates greet you with a sun-struck glimmer, the grounds are vast and wide, housing one of the most beautiful gardens around, and the palace a grand display of intricate decorative art details. It wasn't hard to see why Christian Dior drew inspiration from the château's sumptuousness and symbolic importance with his very first collection.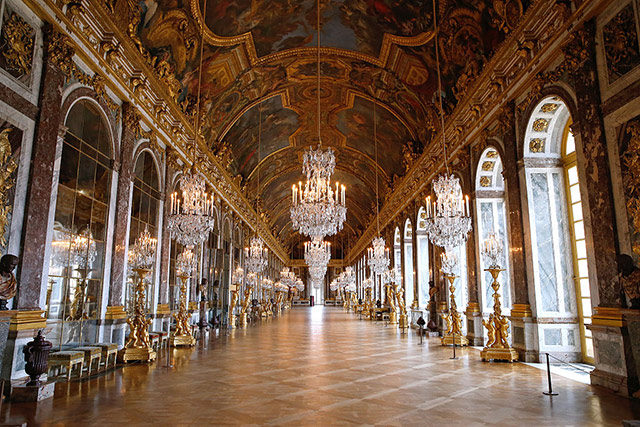 The Château de Versailles, an icon of luxury and the French art of living, has always had a strong association with the House of Dior. This time, the palace acted as the starting point for the maison's latest high jewellery collection by Victoire de Castellane. The artistic director of Dior Joaillerie found inspiration in the stunning interiors of the palace—a decadent display of decorative arts. One of our favourites from the collection, the Galerie des Glaces necklace sparkles with diamonds embedded on oxidised silver with rose gold borders, evoking the mysterious atmosphere of a candlelit Hall of Mirrors.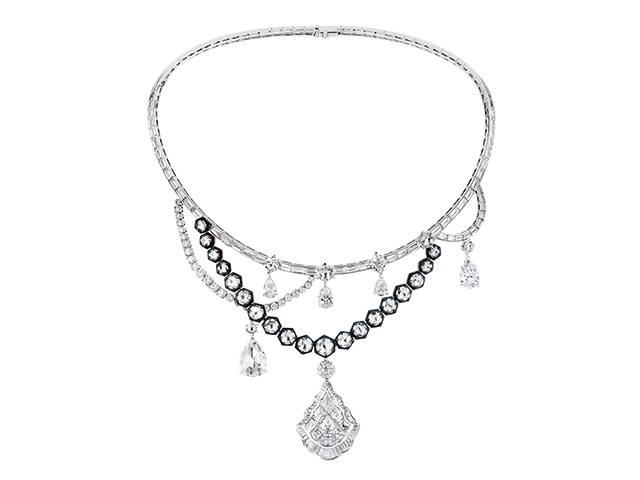 "The look of the jewels and their details borrow elements from the décor of Versailles, assembling, fusing and mixing the identities of the palace's interior. I tried to imagine Versailles by night, with its interior illuminated by candlelight that made gemstones sparkle," Victoire de Castellane says. "The women are bejewelled, and if you listen closely you can almost hear the chime of silverware on porcelain!"
View select pieces from the Dior à Versailles high jewellery collection here:
Related stories:
Peek at the intricate making of Dior Tribales in this savoire-faire video
A fusion of couture and jewellery: Soie Dior
Dior Rose des Vents: Reinventing Christian Dior's good luck charms

Source: