From mythical unicorns to beautiful mermaids, DeGem takes us on a whimsical journey through the realms of fantasy
It's no longer just a fantasy for five-year-olds; fairytales can be enjoyed by every generation if you let yourself give in to the magic. One of Asia's premium fine jewellers, De Gem goes fantastical and opulent in its latest collection, bringing some of our favourite fairytales to life through exquisite works of art. Inspired by iconic characters, elements and colours off the folklores we grew up with, the 'Fairy Tale' collection features rare and outstanding gemstones in unique combinations, shapes and textures. 

Executive director of DeGem, Stephen Choong explained, "In this new collection, one will find alluring jewellery designs featuring mermaids, castles, fireworks, rainbows and dragons, to name a few, in stunning colours, svelte curves and amazing sparkles. Our team spent months sourcing for the most suitable precious stones, getting the design right from the drawing board as well as engineering specific curves and angles to hand make each of these masterpieces."

In Malaysia, DeGem is one of the very few local jewellers who is dedicated in designing and producing its range of haute joaillerie - all done by its experienced team of in-house jewellery designers and skilled artisans. In hopes of bringing childhood memories and excitement with this newest range, DeGem presents a plethora of magical and precious pieces. Ahead, some of our favourites from the 'Fairy Tale' collection.
A symbol of mystery and beauty, this Little Mermaid-inspired pendant, the 'Guardian of Treasures Mermaid' set guards her precious lilac pearl that is nestled amidst a glittering diamond and coloured sapphire pavéd calm shell.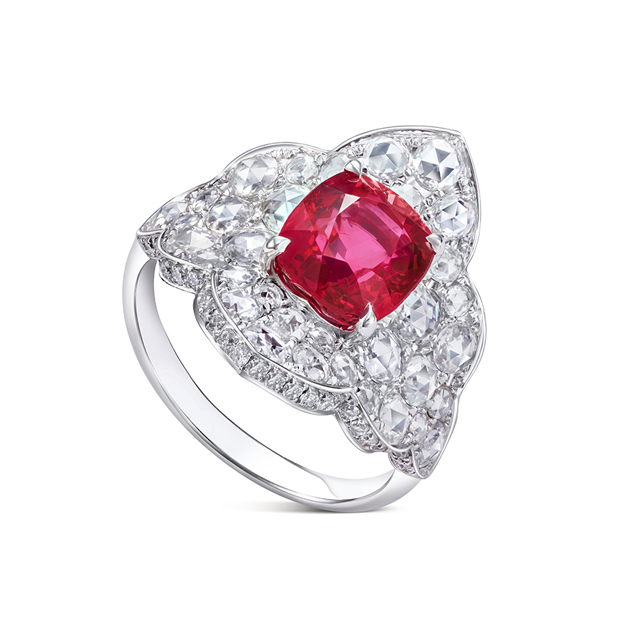 Drawing inspiration from Brothers Grimm's most famous tale, Snow White, the 'Magic Mirror' ring features vibrant fiery red spinels set upon rose-cut diamonds and sapphires.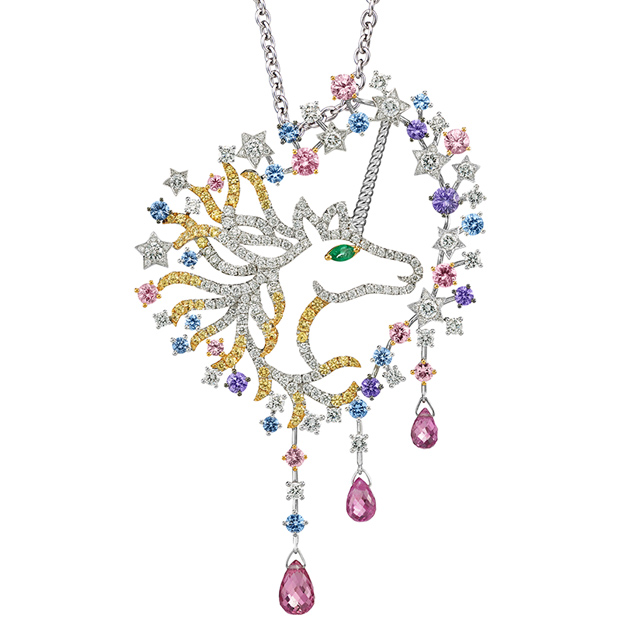 Signifying power, good luck and peace, this ethereal 'Enchanted Unicorn' pendant may just be your new lucky charm. It's perfectly handcrafted with diamonds, fancy coloured sapphires, a marquise emerald and a trio of drop-shaped briolettes hanging delicately below.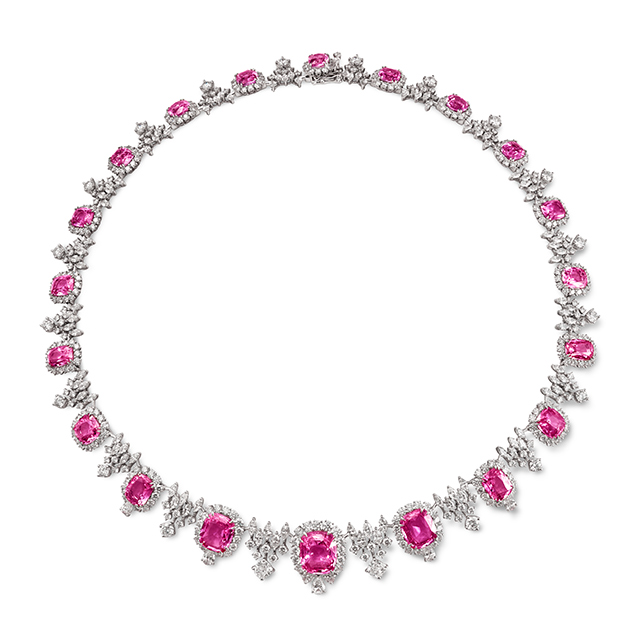 Named after the princess in Sleeping Beauty, the 'Pink Aurora' necklace is inspired by her pink ball gown. This spectacular number consists of cushion pink sapphires totaling over 40 carats accentuated with hundreds of brilliant diamonds.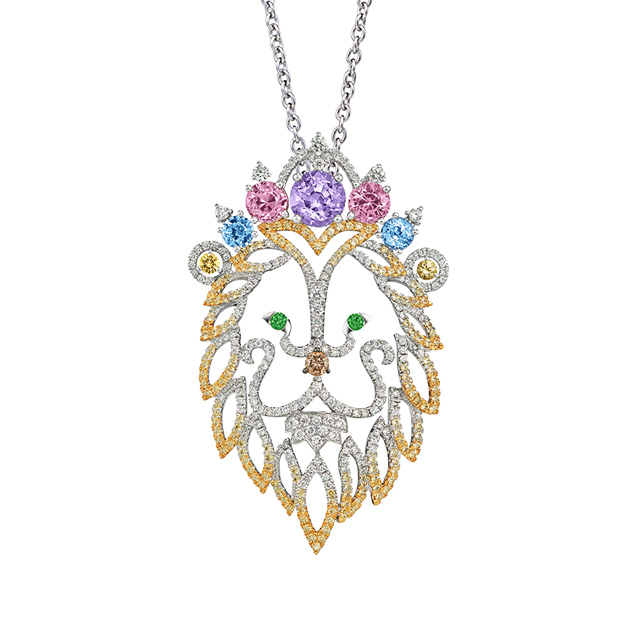 Paying tribute to the king of the jungle, this majestic 'Lion King' pendant comprising diamonds and yellow sapphires, gleaming green tsavorites and scintillating multi-coloured pastel spinels.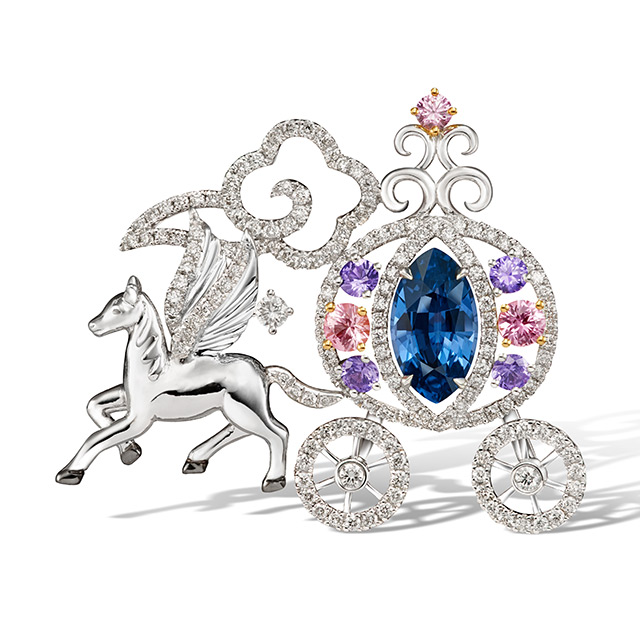 A fairy tale-inspired collection would not be completed without Cinderella. Crafted with powerful yet delicate state-of-the-art mechanisms, you get to spin the wheels on this 'Dream Carriage' pendant. 
The full 'Fairy Tale' collection will be available across all DeGem boutiques in end August 2016. 
Related stories:
Atelier Swarovski presents 'Reverse' A/W 2016, a designer collaboration with Jean Paul Gaultier
The latest collection by De Beers is a pocketful of sunshine