The new Chanel Code Coco was unveiled at the recent Paris Fashion Week
Inspired by the clasp of Chanel's signature 2.55 bag, the Code Coco is a masterpiece of beauty. From afar, it looks like a sleek statement bracelet on the wrist; go up-close, and you'll see the discrete watch face, which can be concealed by a simple twist of the clasp. Très chic.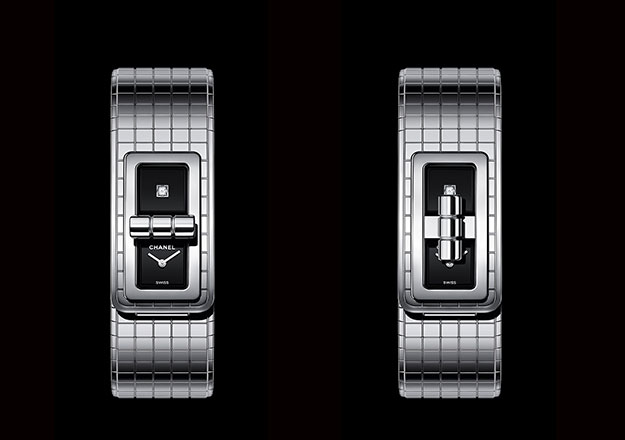 Crafted in stainless steel, Code Coco wears a grid design on the bracelet, a horological nod to Chanel's iconic quilted motif. Meanwhile, the minimal dial flaunts a single diamond—Gabrielle Chanel's favourite gemstone. To quote the style icon: "If I have chosen the diamond, it is because it represents, in its density, the greatest value in the smallest volume."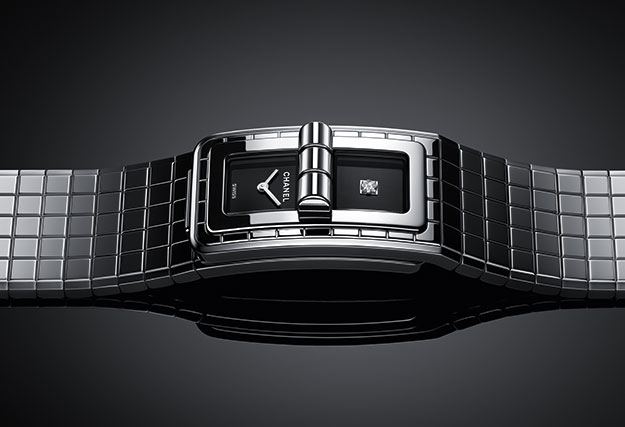 The timepiece's modern vintage allure is showcased in the house campaign, which features the likes of Lucia Pica, Virginie Viard and Alma Jodorowsky.
The Chanel Code Coco is available in two styles, one with a plain stainless steel bezel ($5,000), and the other version features a bezel set with 52 brilliant-cut diamonds ($9,100).