First unveiled at Baselworld 2016, this special model combines unparalleled durability, strong craftsmanship and cool technology
To commemorate the 20th anniversary of the original launch of the flagship Mr-G series, Casio worked with a third-generation master artisan in the field, Bihou Asano to design a beautiful G-Shock timepiece.
The G-Shock Mr-G MRG-G1000HT is a celebration of distinct style and Japanese culture. It is dubbed the 'Hammer Tone' in reference to a traditional Japanese metalworking technique called 'Tsuiki' that was used to craft the watch. Each finish is meticulously applied by hand and thus, each watch is unique.
For the bezel and band, a special Japanese oboro-gin (silver-grey) finishing is applied. Traditionally, this was used for sword accessories and ornaments. While for the screws and buttons, the watch features an akagane (copper-colour) finish, which was historically used to give Japanese traditional armour and handicrafts a distinctive deep brilliance.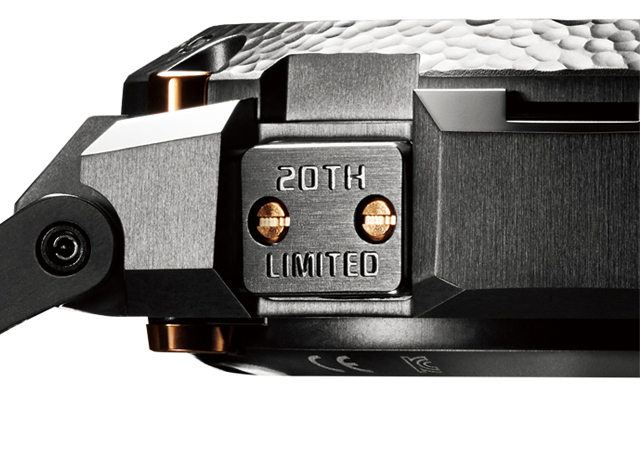 Like the Mr-G G1000 model it is based on, the anniversary timepiece also comes with an advanced timekeeping system including GPS satellite signals and radio wave time-calibration signals, as well as Dual Dial World Time.
The G-Shock Mr-G MRG-1000HT series is limited to only 300 units worldwide. Each features a special '20th Limited' side place and serial number engraved on the case back. Now released in Asia, you can take a peek at the handsome timepiece from Cortina Watch. 
Related stories:
Casio Malaysia launches new detachable outdoor camera
10 Best timepieces from Baselword 2016