In a career spanning five decades, all of which were spent at IWC Schaffhausen, Kurt Klaus saw the best and worst of the Swiss watchmaking industry. In 1957, fresh out of the Solothurn Watchmaking school, and all of 21 years of age, Klaus joined IWC Schaffhausen for the simple reason of being closer to home, which lay in the eastern part of Switzerland. "Most of the watchmaking industry was concentrated in the west - and my motivation was to stay with my family," says Klaus, who retired as the head of development & construction for IWC in 1999.
In the seventies and fraught by the quartz crisis, Klaus found he had time to spare. He forsook over 100 years of wisdom in perpetual calendar mechanics, constructing a calendar system as a module and setting it atop an existing movement. "At the time, without any computer controlled machines, we took longer to make everything work," he remembers. "But the final result was something that was easy to develop, produce and most importantly use."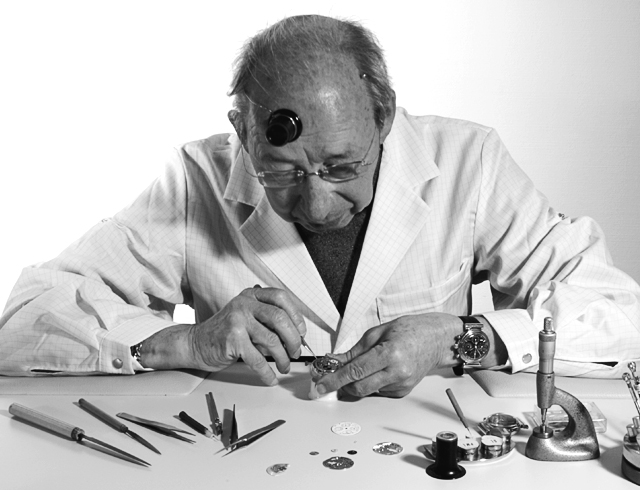 Thus in 1985, IWC's Da Vinci 3570 debuted to worldwide acclaim. It offered a perpetual calendar complication for wearers to track the day of the week, date, month, year and leap year. But unlike any other perpetual calendar, it could be adjusted with only the crown, dispensing with the need for button pushers. This usability, coupled with Klaus' ingenious development method which enabled industrial production, helped turn the Da Vinci into a commercial success. "At the time, we were producing more perpetual calendars in a year than the rest of the industry combined," Klaus says.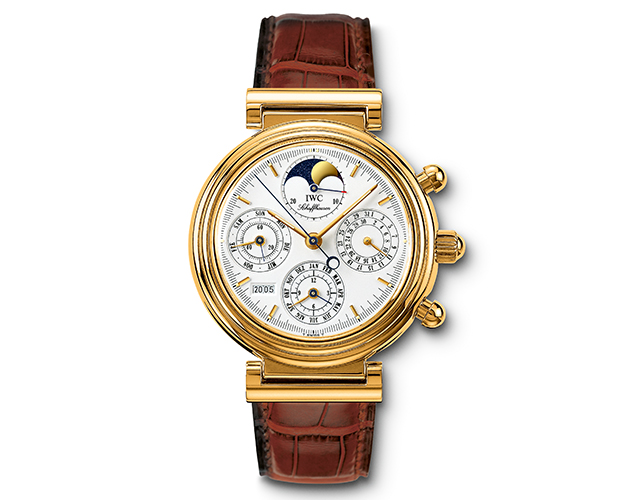 This year, IWC Schaffhausen pays tribute to its starring complication from the 80s with two version of the Portugieser Perpetual Calendar; a double moon and single moon, with the former showing the moon phase in both hemispheres. With a choice of 18k white or red gold case, these new novelties offer a moon phase accuracy with a deviation of only one day, in all of 577.5 years.