Vacheron Constantin's new Overseas collection is a window to the world
Since its founding in the old city of Geneva, back in 1755, Vacheron Constantin has been an ever-present witness to world history through the men and women who have worn them across the globe. This spirit of travel was ably demonstrated by one of its founders Francois Constantin—himself an intrepid traveller. It comes as no surprise that the 18th century itself saw the watchmaker actively trading in four continents. Today, the Vacheron Constantin museum bears testimony to its global reach, showcasing timepieces of yore which have circumnavigated the world.  
"These heritage pieces reflect how Vacheron Constantin has thought about the art of travel, and the need for elegance in travel," reflects the brand's CEO, Juan Carlos Torres. "This year's Overseas has the modern traveller in mind—capturing a slice of the present through its depiction of time, for all of eternity." Fashioned for practicality and casual elegance, the Overseas Collection features three new calibres from the manufacture; a self-winding chronograph (Calibre 5200), self-winding automatic date (Calibre 5100) and self-winding small model (Calibre 5300) which measures 22.6mm in diametre.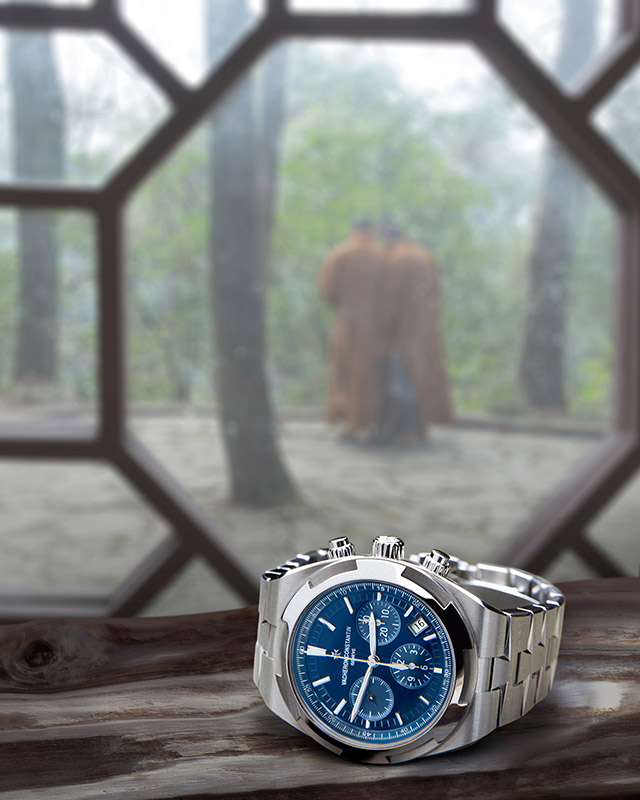 The most recent member to the Overseas family—which also consists of an ultra-thin perpetual calendar and ultra-thin variants—is the self-winding Overseas World Time. On a dial choice of blue, silver or brown, a 'Lambert' projection map comes alive with imagery of the continents and velvety oceans. A single glance commands the time from 37 time zones, including those at half and a quarter-hour in relation to UTC time. On the reverse, a 22k pink gold oscillating weight, inspired by the wind rose, powers the fabled Calibre 2460WT. Its Hallmark of Geneva certification attests to its craftsmanship, decoration and reliability, a quality seal which burnishes the entire Overseas collection with a rarity value of just one in over 1000 mechanical Swiss timepieces (based on current production estimates).
To frame this idea of casual elegance in time for 21st-century travellers, Vacheron Constantin turned to photojournalist extraordinaire, Steve McCurry. The celebrated photographer, whose 1984 image of 'The Afghan Girl' for the National Geographic became one of the most recognizable photographs in modern history, has lensed conflict zones and human spirit with an unerring elegance and depth, leading to a multitude of accolades. "At the highest level, storytelling through pictures can be so profound because it digs deep into the human soul," McCurry says, adding, "A single image which says something about my view of the world will connect us through our shared humanity."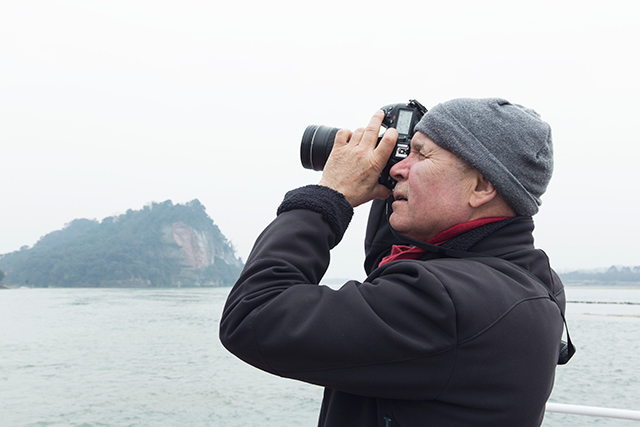 A commission of 12 images from around the world by Vacheron Constantin had McCurry scouring the globe for breath-taking places which would testify to human endeavour. His first six locations—the second six will only be revealed towards year end—are as varied in geographical location as they are in build.
Launching off at Manufacture Vacheron Constantin with a series of contemplative photos, McCurry juxtaposes Mexico's Aqueduct of Padre Temblequeis against the rugged desert, while New York's Grand Central is captured in the silent repose against dawn's early light. In India, the mesmerising Chand Baori Stepwell offers is arresting in its optical mystique while the Leshan Giant Buddha of China's Sichuan province emanates serenity. Lastly, a contrast of snow and thermal baths of Japan's Tsurunoyu round up the poetic half-dozen of McCurry's photographic journey thus far. 
Related stories:
Vacheron Constantin collaborates with renowned photographer Steve McCurry
Vacheron Constantin presents 'Architecture: Concept and Notation' in Shanghai