⊗
PICK A
shade
60 BEAT
78 EMOTION
91 BOHEME
GONE IN A
flash
Dry and dull lips — gone in a flash!
Colourful but cracked lips — gone in a flash!
Boring colourless hydration — gone in a flash!

With the latest creation by Lucia Pica, Chanel Global Creative Makeup and Colour Designer, all your lipstick woes will be gone in a flash! Its delivery of both dazzling colour and long-lasting moisture makes the Rouge Coco Flash a definite must-have.
62 FIRE
72 RUSH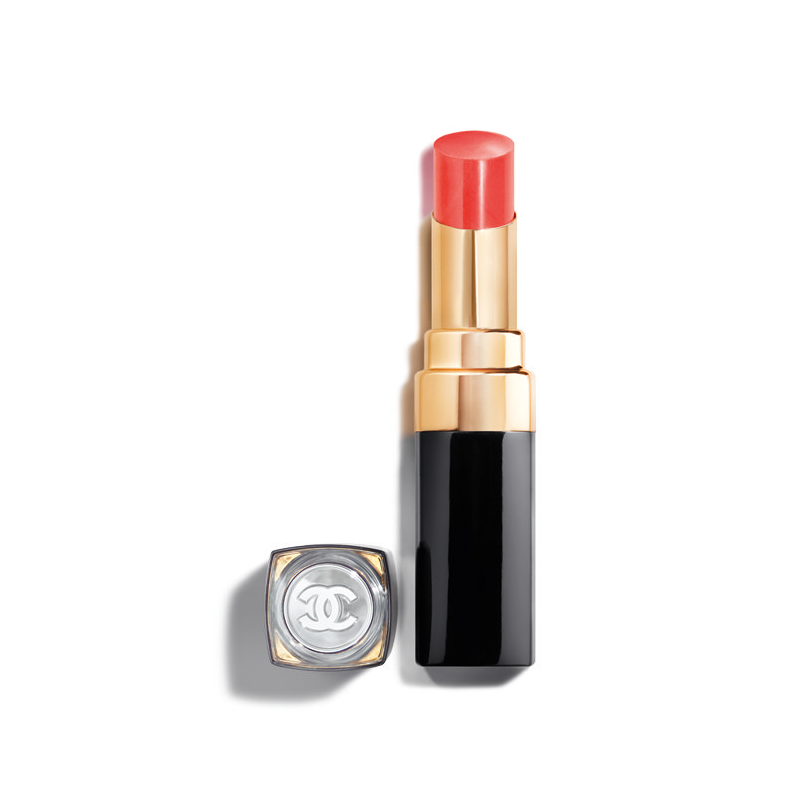 74 FLASH
76 ENTHUSIASM
82 LIVE
84 IMMEDIAT
86 FURTIVE
97 FERVEUR
⊗
SOME THINGS
ARE OKAY TO
flash
If you've got it, flash it! Yes, we may have taken the liberty of rewriting the adage but as proven by the brilliant Rouge Coco Flash casings with transparent caps, a little flash of what's beneath can be rather enticing. And if you look closely, under those shimmering caps are 27 different lustrous shades—from delicate rosewoods to beguiling plums—to suit every whim and fancy.
52 CASUAL
54 BOY
PICK A
shade
53 CHICNESS
56 MOMENT
90 JOUR
⊗
PICK A
shade
68 ULTIME
98 INSTINCT
104 TEMPER

READY IN A
flash
Pick one: No lip colour or blotchy application of a beautiful shade. Our choice? Neither. That's because we've found a cheat sheet. The Rouge Coco Flash gives you colour in a single glide, packs a pigmented punch and wears beautifully throughout the day. Formulated with nourishing oils, its buttery texture promises that your love for polished puckers will never involve a compromise on comfort.

Discover more here.
64 ARDENT
66 PULSE
70 ATTITUDE
92 AMOUR
94 DESIR
96 PHENOMENE
102 NOIR MODERNE
106 DOMINANT
Credits
Photography: Gerald Goh/Wala Wala Pictures
Videography: Nelson Chong/Wala Wala Pictures
Motion graphics: Muhammad Heirzy Jonet
Creative direction and styling: Alyssa Lee
Art direction: Yi Suen Chong
Assisted by: Gwen Ong
Developer: Kent Low
Text: Alyssa Lee