In spirit of National Day this August, the team explores a plethora of local luxury resorts they'd love to relax and unwind in
Gwen Ong, Deputy Editor: The Andaman, Langkawi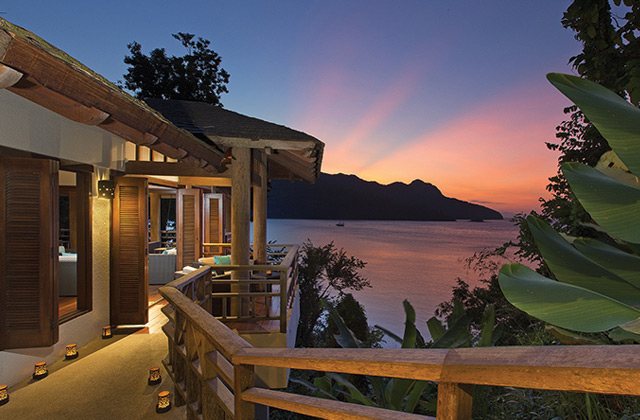 I count myself lucky to be living in a tropical country where we're never short of sun, sea and breeze. Our beautiful beaches are a great sanctuary away from the hustle and bustle of city life. For some peace of mind, Langkawi is where I'd head to for an island getaway and a particular place that I'd loved to stay in is The Andaman. Surrounded by the rainforest and the beautiful Datai Bay (did you know it's named as the 9th best beach in the world?), I think you'll be forgiven for lounging around like a sloth.
Jasmine Leong, Senior Fashion Writer: Tanjong Jara Resort, Terengganu
For starters, Tanjong Jara Resort sits along the East Coast, surrounded by pristine beaches. Each of the room is appointed with a view of the South China Sea or the resort's tropical landscaped gardens, which is a total win in my books. From the fresh local seafood-themed dining at 'Nelayan' to the restorative spa treatments based on ancient Malay traditions at the award-winning Spa Village Tanjong Jara - if you're looking to experience the ultimate Malay culture (in the most luxurious way, of course), this is the place.
Loh Wei Yeen, Fashion & Beauty Writer: Four Seasons Resort, Langkawi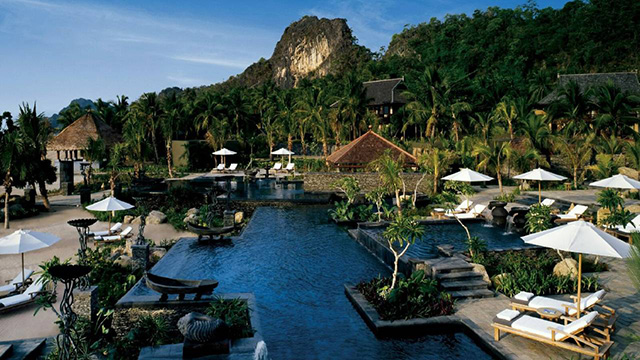 If I had a choice to make a quick getaway without taking a long-haul flight out of the country, my first pick would be Four Season Resort in Island of Legends. There's really nothing like a mile-long sandy beach and calm waters to get my mind off work (digital is 24/7, right?), and that's not even including the beautiful decorated pavillions/villas that I can lounge in all day long. I'd hit the Geo Spa for a bespoke wellness treatment after I'm done lazing around, and perhaps take a 15-minute boat ride into the Kilim Karst Geoforest Park to check out incredible limestone cliffs and tangled mangroves.
Rachel Au, Lifestyle Writer: Gaya Island Resort, Kota Kinabalu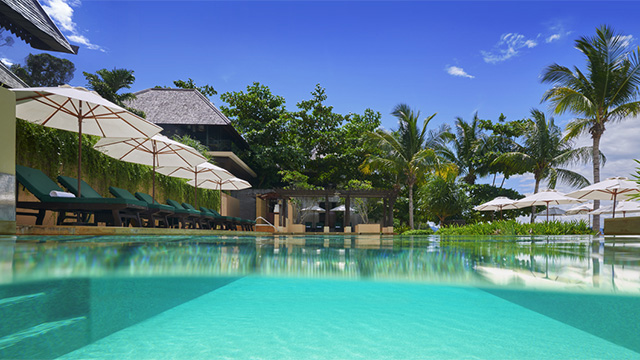 As a Malaysian, I must say I'm pretty ashamed that I've travelled to more places outside of the country than within (some of you can relate, right?) and the thing is, we have so many quaint towns and gorgeous beaches. One such place that has caught my interest is Pulau Gaya in East Malaysia, specifically the Gaya Island Resort. Surrounded by a lush rainforest at the back and with a breathtaking view of the South China Sea and the silhouette of Mount Kinabalu in front, I wouldn't mind calling it home for a few days (or more). With signature experiences—exploring the wildlife, gaining insights to the local Borneo culture, and snorkelling in the clear waters of the Tunku Abdul Rahman Marine Park—and pampering treatments at their Spa Village, there will be much to do and I definitely won't complain about that. Now, I just need to plan for the next long weekend.
Tan Su Fen, Writer: Seven Terraces Hotel, Penang
It has been a really long time since I've been to Penang for a proper holiday. The last few times were touch-and-go trips, so I am really looking forward to one where I can 1) rest and relax, and of course 2) indulge in as much good food as I can. Food aside, Penang's heritage buildings always makes for a quaint town-exploring experience. A place to stay that will fulfill all of the above? Seven Terraces fits the bill just right. It is located on Stewart Lane, just behind the Goddess of Mercy Temple, and near a number of cafes and restaurants. The intricate blend of traditional and Peranakan Chinese architecture is absolutely beautiful, both inside and out, making it the perfect place to come back to in between my culinary adventures.
Alyssa Lee, Editorial Assistant: Banjaran Hotsprings Retreat, Ipoh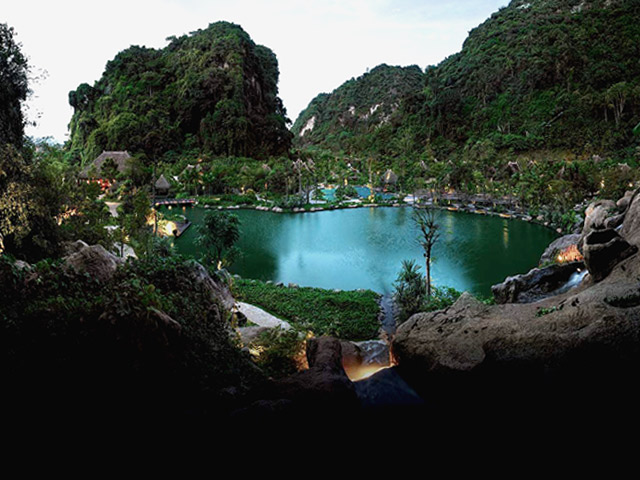 When I think getaway, I think of being whisked away to a whole new environment. A sanctuary is one that is devoid of all reminders of daily stressors. I'm talking no reflective high-rise buildings, no bumper-to-bumper traffic—only dream-like serenity. The Banjaran Hotsprings Retreat is exactly that. A valley of 25 villas cradled by towering Paleozoic limestone hills, lush rainforests, natural caves and cascading waterfalls evoke an otherworldly charm that is almost magical. The retreat is designed with luxuriating and therapeutic rejuvenation in mind, complete with spas and Geothermal Hot Springs as dipping pools. Book me a stay at Nirvana, stat. Oh, I meant Banjaran.
Related stories:
Luxe Getaways: 5 Interesting travel experiences in Asia
Travel ideas: Best getaways in August 2016