Tucked in the enclave that shelters the Noonu Atoll in the Maldives is Velaa Private Island that caters shorter getaways for honeymoon couples who are looking for the ultimate level of luxury and seclusion.
At Velaa Private Island, guests can choose from a range of 'mini-moon' activities from treatments at the 'My Blend by Clarins' spa to castaway-style picnics. Couples will also be able to rekindle their romance while they set out on a sunset cruise or enjoy night snorkeling. Guests relations managers will be able to schedule a day-by-day bespoke itinerary of pure relaxation and luxury for couples. 
A mini-moon is the perfect solution for time sensitive couples who what a break from the city to celebrate their nuptials as Velaa Private Island caters for shorter stays to include memorable experiences that will last a lifetime. Here is what a four-day mini-moon will look like at Velaa Private Island. 
Day One: Relax and Pamper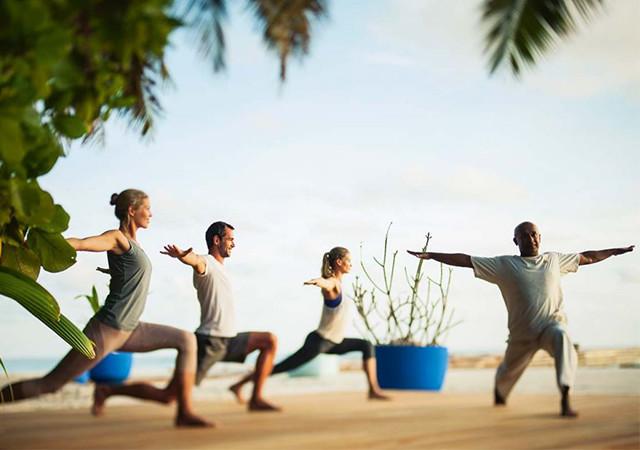 The best way to ease into a holiday is to pamper your weary bodies with a relaxing time at the spa. Guests can choose from two Velaa Signature Rituals; the Velaa Island Fantasy and the Island Body Boost. Both of these treatments were exclusively developed by Clarins, inspired by the natural beauty of the Maldives.
For lunch, couples can customise a 'Castaway Picnic' from a wide selection of food and changpagne delivered to the doorstep of their villa, or to be enjoyed on the beach. Following the romantic private lunch, guests can receive personal yoga master sessions on an elevated yoga pavilion in the garden or by the beach.
Day Two: Sea, Snorkel & Swim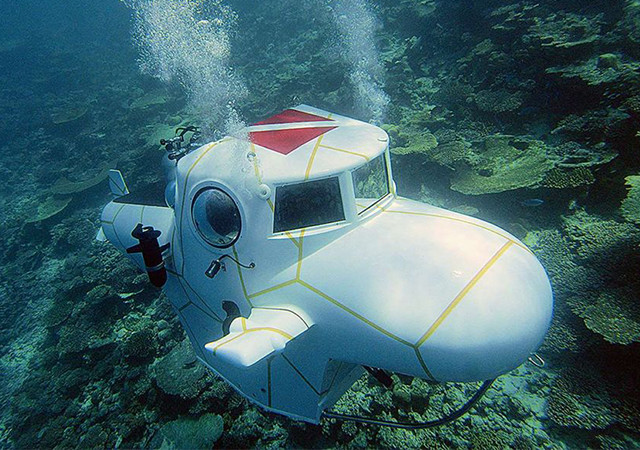 A variety of sea-based activities await the couples on the second day of their stay. Morning excursions to the sea are advisable as that is when the coral is richest in color. Guests can also enjoy Seabots — the latest trend in water sports for cruising effortlessly under the surface like a dolphin. Seadoo Scooters are also available for a speedy snorkeling experience.
Later in the day, couples can enjoy a sunset cruise onboard the exquisite Baththeli "Anna", a traditional wooden sail boat. The experience is complemented with champagne and canapés that continues on into the night under a crystal clear starry sky.
Day Three: Ice & Fire
For couples who want to enjoy some on-land activities, there are tennis and squash courts for a game of doubles. Following which, guests can move on to Velaa's spa that features the only 'snow room' in the Maldives, which is good for circulation and a perfect location to cool down after a morning of outdoor activities.
For dinner, couples can visit Tevaru, a boutique restaurant that specialises in East Asian cuisine. The personalised Teppanyaki experience with a private chef is recommended.
Day Four: Moonlight Goodbye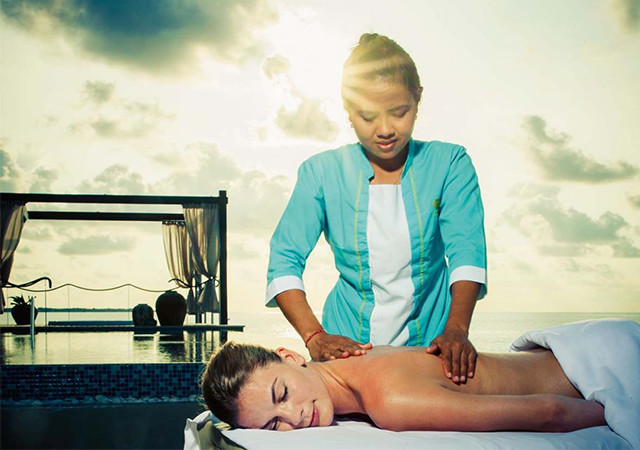 After a relaxing day in the villa or by the beach, guests can end their trip on a high by going on a stunning night snorkeling experience to view the fluorescent marine organisms after dark. The evening can be topped off with a special honeymoon 'Moonlight Massage' that uses Maldivian virgin coconut on by the villa pool, surrounded by candles — a perfect ending to the perfect honeymoon.
Velaa Private Island is only 45 minutes away by seaplane from the Malé international Airport and was voted the "Best Maldives Resort" in the Linara Travel Maldives Awards (2014) and "Hotel Newcomer of the Year" in the Hideaways Awards (2014).
To book your mini-moon, please visit www.velaaprivateisland.com.