Despite opening amid COVID-19 concerns, the new hotel in Vietnam has garnered quite a buzz. Read all about it here
Is there a restaurant or hotel you want to visit when international travelling is no longer restricted and when it's safe to roam the world again? Where do you want to go when the pandemic is over for good? With the RMCO, Malaysians are now allowed to head to other states—boosting domestic tourism. There are a plethora of hotels to do staycations at and luxury resorts for a relaxing getaway. 
If you're planning an overseas trip for the future, you might want to look to our fellow Southeast Asian neighbour, Vietnam. The country's capital, Hanoi, recently saw the opening of a new hotel that embodies the very definition of extravagance and luxury.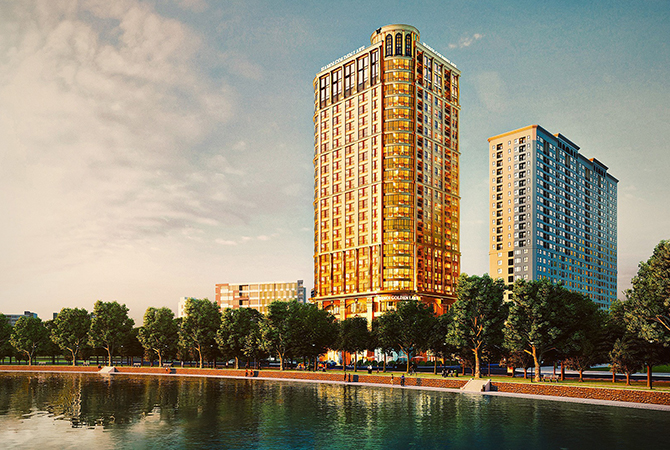 Now open for business is Dolce by Wyndham Hanoi Golden Lake—located at the centre of the city along Giang Vo Lake. The five-star hotel is also the first Dolce hotel in Asia. Built at a cost of about US$200 million (approximately RM852,119,000), it's gold galore throughout the one-of-a-kind hotel. The 24-carat golden treatment is given to lobbies, an infinity pool, as well as rooms with splendid cutlery and cups. Even the toilet seats and shower heads received the Midas touch.
Facilities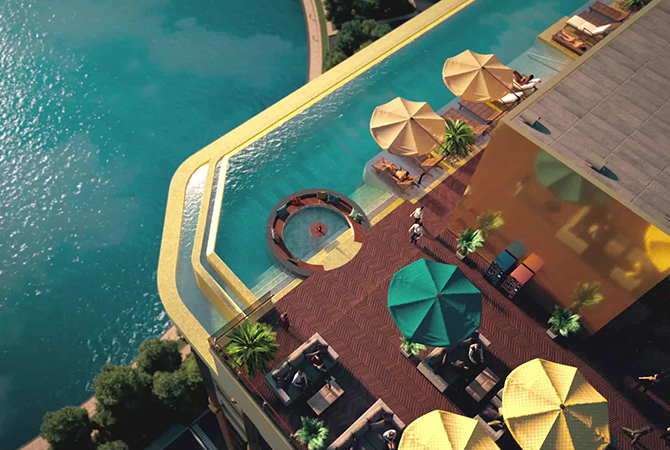 Facilities in the world's first self-proclaimed gold-plated hotel include an Executive Lounge, eight pillar-less and fully equipped conference rooms, as well as a 24-hour E-gaming club.
To provide an open sky view, the 24-hour Fit27 fitness centre is located on the rooftop in a see-through space. In addition to a spa, the hotel also consists of a fully 24-karat gold-tiled infinity pool that spans about 200 square metres.
Dining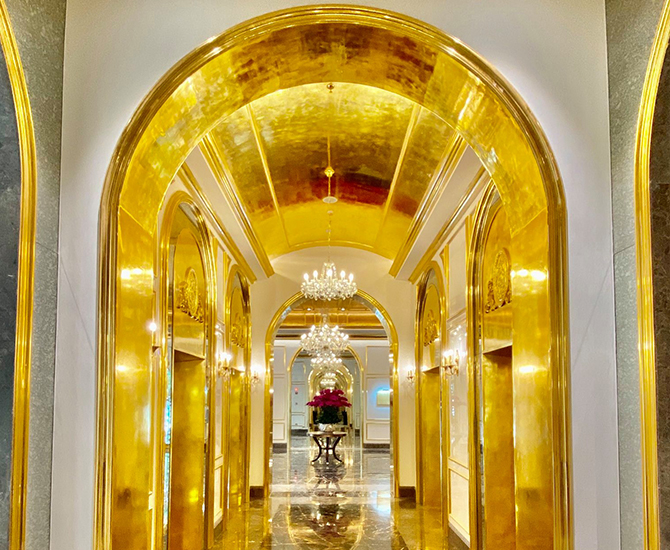 F&B options include Gorudo Sushi Bar and Restaurant for authentic Japanese specialties; F29 Lobby Bar and Restaurant for exquisite French fare; Skybar for drinks with a view; as well as Golden Lake Palace for modern Cantonese cuisine. To elevate your experience, guests are served using 24-karat gold-plated dining ware. At Majesty Fine Dining, guests can feast on local Vietnamese cuisine a variety of international options.
Rooms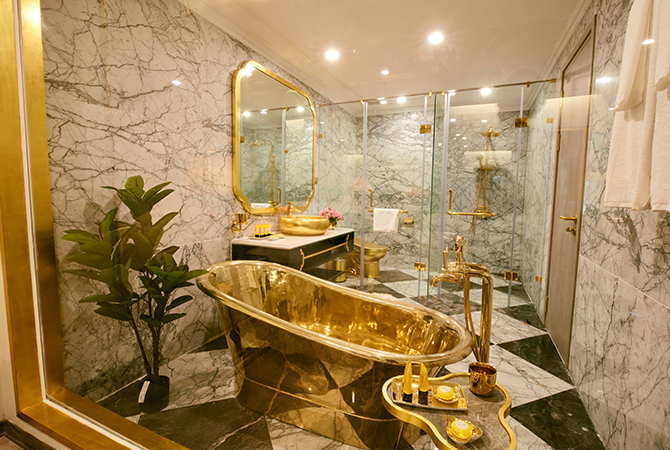 There are a plethora of room options at Dolce Hanoi Golden Lake. They include the likes of Golden Classic King, Deluxe Golden King, Imperial Penthouse, and Presidential Suite. Rooms are equipped with gold-plated appliances—unsurprisingly.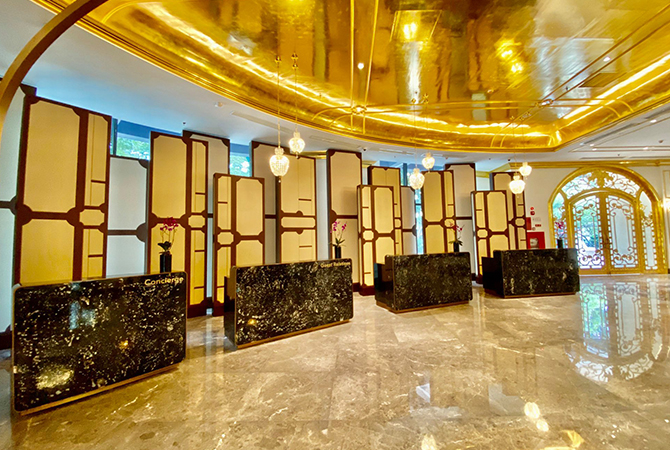 Despite launching amid COVID-19 concerns, the hotel has definitely garnered quite a buzz—especially with its stand-out aesthetics. What are your thoughts on Dolce by Wyndham Hanoi Golden Lake? Will you be adding that to your list of hotels to check into?
For more information about the hotel, visit this website.