Parents always want the best for their children and these Netflix features can be vital parental control measures in ensuring their safety cos you never know what they'll find online these days
We're now living in the zeitgeist of streaming services with numerous globally-known entities such as Amazon Prime Video, Hulu Live, YouTube TV, HBO Now, and the upcoming Disney+ (to launch on 12 November). These cord-cutters have disrupted the traditional manners of television-watching by providing content that can be accessed anytime, anywhere. One notable streaming service that most Malaysians use is Netflix.
Evidently, as most of us, if not all, mention Netflix in our conversations on a regular basis. Something along the lines of "Hey, I binged-watched the entire season of 13 Reasons Why yesterday. What did you watch?". Malaysians love consuming entertainment and Netflix is one of the most prominent sources. There's something for everyone and it applies to families too! But even though Netflix has all types of content for all ages, cultures, moods, and sensibilities, the brand's priority has always been ensuring safe-viewing for everyone, especially kids. Here's a bite-sized infographic on how you can make Netflix kid-friendly: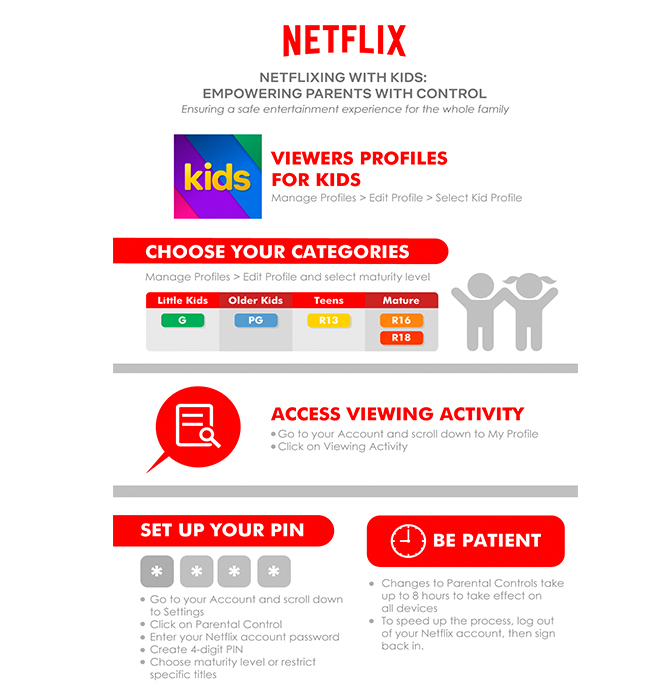 Yes, Whitney Houston believed that children are our future, and they are. So, of course, parents wouldn't want exposing the young ones to unnecessary content so soon, right? Netflix is here to assist with that goal with a series of features and controls that can be accessed via the website (mums and dads take note, and use a desktop for this). Parents will be able to adjust and personalise the selection of content suitable for the whole family. Not sure how? Don't worry; we've got you sorted with this brief step-by-step guideo on how to set the parental controls on Netflix.
Viewer Profiles for Kids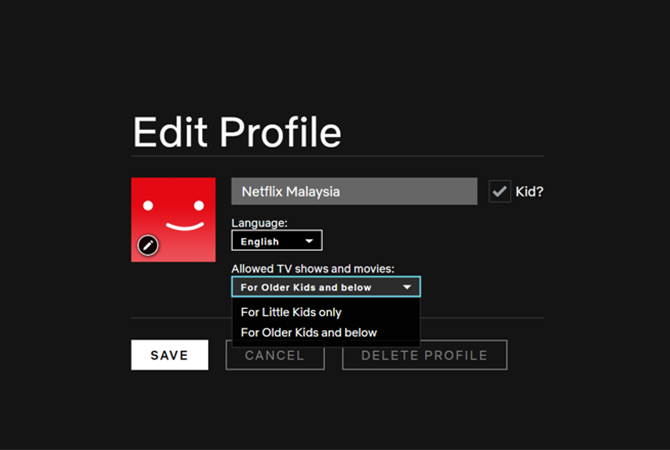 Netflix allows users to creatre different profiles, and there are two category types—adults and kids. Go on to the Netflix website using a desktop (not on a SmartTV, sorry) to choose and manage profiles. Parents can locate this at the upper right hand corner of the screen. Titles with the "13 years and below" ratings will be available to profiles set for kids whereas everything else will be accesible via adult profiles only. In addition, parents can set the "Allowed TV shows and movies list" to "for little kids only" level. Pretty sure we want to prevent them from watching horror films and explicit love stories. No oops moment, for sure!
For more information, click here.
READ MORE: Apart from Netflix, these are other things you can do in KL this weekend
Choose Your Categories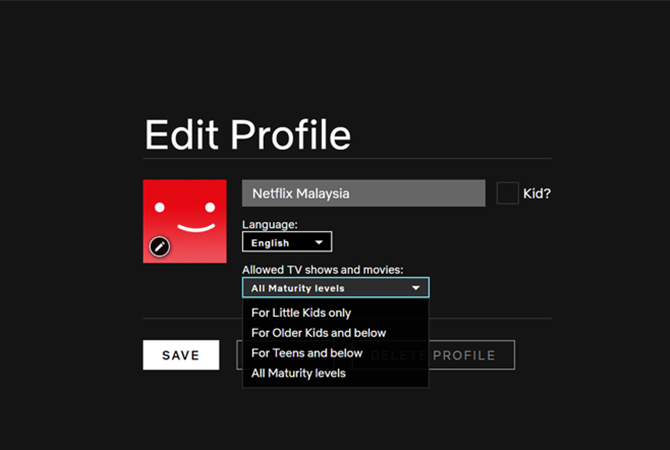 Parents can choose from four maturity levels which will calibrate and decide appropriate content. Here's another reason to rejoice: precise profiles can be created for each member of the family and based on age. Yes, you can set the maturity level quite specifically. That's a win! The levels consist of "for little children only", "for older children and younger", "for teens and below", and "all maturity levels". Pay attention to this chilly reminder: make sure you click to save.
READ MORE: Sabrina might be a little too chilling for kids, but these tidbits might interest you
Setting Up Your PIN
Let's be honest. Children can be very sneaky and playful. After all, the young ones are constantly curious. Home Alone, remember? Combat unwanted access to their profiles by setting a 4-digit PIN. This will restrict kids from content that's considered unfit for their age. Setting the PIN is easy. Just go to My Account, look for Settings, and click on Parental Controls. After entering your password and saving your PIN, select the programmes to be restricted. Phew! Gone are the days of walking in on your kids watching Conversations with a Killer: The Ted Bundy Tapes.
Take note: Users are able to change PIN via the web only.
For more information, click here.
READ MORE: Need some help with your career? LinkedIn has some important tips
Monitoring Your Child's Netflix Activity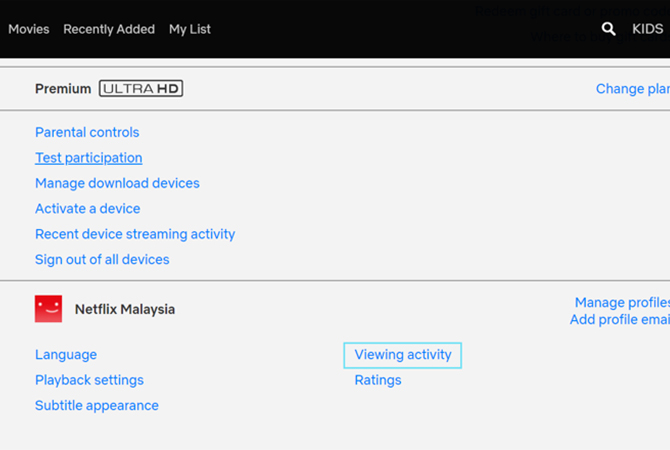 Yes, privacy is important and personal space should be respected. However, parents also want the best for their children, including ensuring their safety. Therefore, the Viewing Activity feature comes into play to offer parents a better piece of mind. Parents will be able see what their children are watching, even when left unchecked. However, it can take up to eight hours for the changes to parental controls or maturity levels to take effect. Quick tip: Sign out of your account and sign back in to expedite the process.
Fun fact: You can delete your Viewing History for a clean slate of recommendations. Fresh suggestions? Why not?
READ MORE: These Airbnb homes are perfect for a cosy Netflix night in
Spoilt For Choice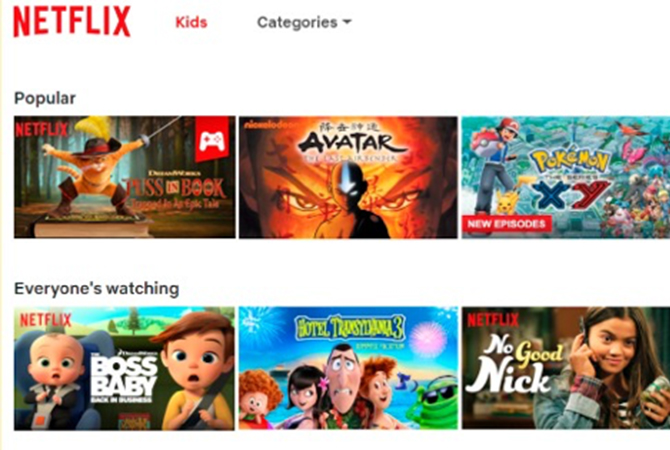 On a global basis, approximately 60 per cent of Netflix users revel in kids and family content every month. There are so many brilliant titles for everyone to enjoy such as Puss in Book: Trapped In An Epic Tale, Larva Island, Our Planet, and Nailed It! (a personal favourite). With an extensive selection of films and TV shows to watch, 'spoilt' is probably an understatement.
READ MORE: Netflix might be a good date idea, but these ideas are unconventional!
With these features and controls, parents no longer have to feel uneasy when watching Netflix with the entire family. Here's to safer Netflixing and chilling!