The popular MacBook Air finally gets its major refresh and it's one it deserves
Apple had several huge announcements at their recent October event. The first one that caught our hearts was the iPad Pro and the redesigned Apple Pencil. Yes, we consider them a combo and here's why. The second one that we're already thinking of adding to our Christmas wishlist is the refreshed MacBook Air. Its specs are competitive enough to stand against Apple's other star product, the MacBook Pro, except it's ultra thin and light and thus, stands in its own category. Here's a quick roundup of why we're loving the new MacBook Air so far:
It sports a stunning 13-inch Retina display with over 4 million pixels of resolution, making every image, video and even text look sharper and vivid. 

The new MacBook Air is even more portable now, compressing down to 10 per cent thinner and 17 per cent less in volume. Its weight: An unbelievable 2.75 pounds (approximately 1.25 kg).

The familiar aluminium bezel of the MacBook Air is gone and thus, allowing the display glass to stretch right to the edge of the enclosure.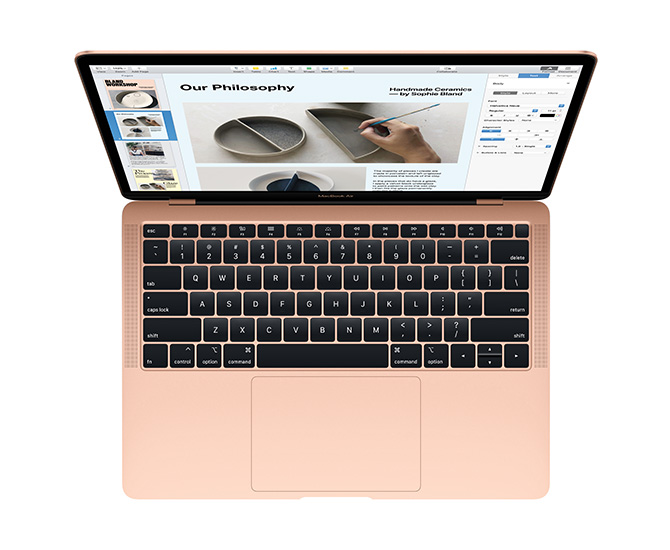 Speaking of the enclosure, it's made of 100 per cent recycled aluminium — a first for Apple, which helps reduce the MacBook Air's carbon footprint by almost 50 per cent. They call it the greenest Mac ever. 

In terms of battery life, it can deliver up to 12 hours during wireless web use and 13 hours of iTunes movie playback.

Touch ID comes to the MacBook Air. Placing itself neatly at where the power off button traditionally is, it can be used to unlock the laptop, authenticate your identity and make fast purchases via Apple Pay. Introducing Touch ID also means the MacBook Air comes with the Apple T2 Security Chip to make it an even more secure laptop.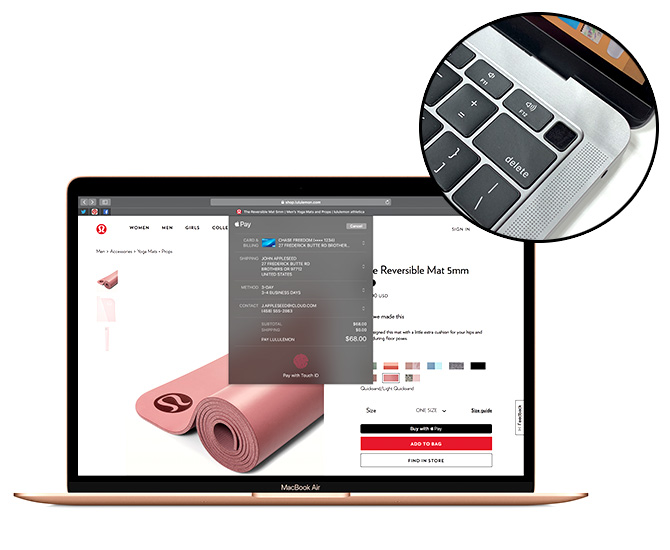 The trackpad is 20 per cent bigger but what's more impressive is that it includes Force Touch, delivering pressure-sensing capabilities and haptic feedback. To complement it is a third-gen Apple-designed keyboard which they say is prepped for more precise and responsive typing. 

Featuring an 8th generation Intel Core i5 processor, Intel UHD Graphics and faster 2133 MHz system memory up to 16GB, it's powerful enough even for heavy use such as video editing. And with SSDs up to 1.5TB in capacity, the MacBook Air is up to 60 per cent faster than its predecessor. 

Most of us watch videos or listen to our music on our laptops and the new MacBook Air has speakers that are 25 per cent louder with two times more bass than the previous generation. 

In terms of ports, there are two USB-C ones (both Thunderbolt friendly) and thankfully, the headphone jack.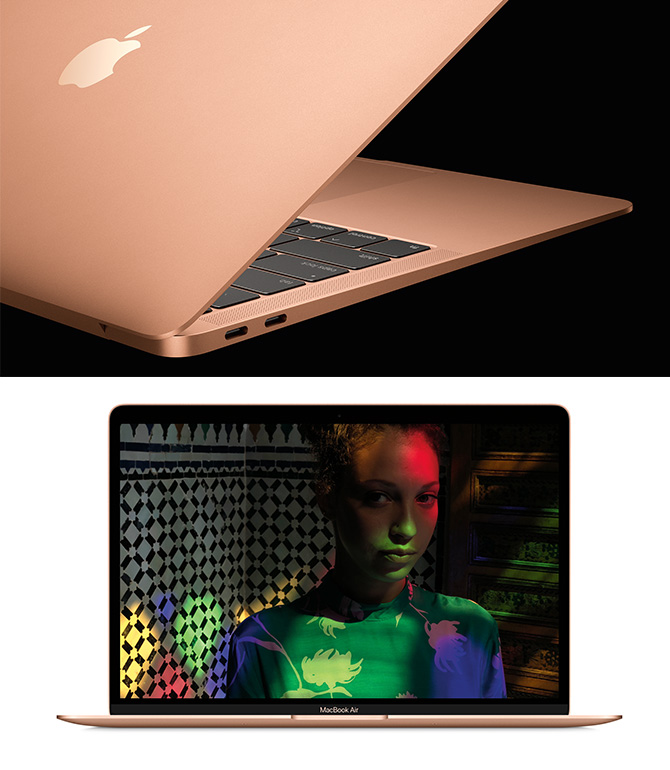 The new MacBook Air retails from RM5,249 and is available to order today on apple.com/my. It will be available in Apple retail stores and through Apple Authorised Resellers beginning November 7. 
Additional technical specifications, configure-to-order options and accessories are available online at apple.com/my/mac.