Sent the wrong message or to the wrong person? WhatsApp now lets you quickly 'unsend' it under a few conditions
If we can quickly retract an email on Gmail, we should be able to do the same on WhatsApp. True enough, the popular messaging app is finally rolling out the fabled feature. Here's how you can 'unsend' that embarrassing, accidental text:
1. Tap and hold on the message you want to remove 
*You can also tap and select multiple other messages to delete altogether
2. Select Delete > Delete for Everyone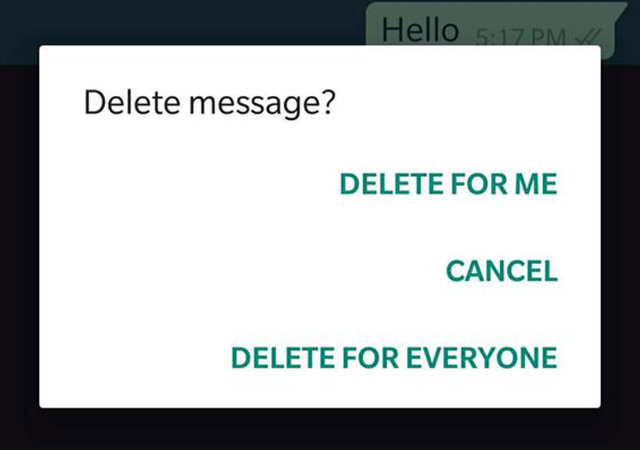 Phew, crisis averted? Not quite. The new feature does come with a few conditions:
 In place of the deleted text, the recipient will instead read a message saying, "This message was deleted."
Delete for Everyone

will only work for seven minutes after the message(s) was sent. After that, there's no going back.

The function will only work if both you and the recipient have updated to the latest version of WhatsApp. 
There's a chance that the recipient would see your message before it's deleted but don't worry as you will be notified if the deletion was not successful. 
Unfortunately, WhatsApp is slowly rolling out the feature so not everyone would have it at the same time. But you know what they say—all good things come to those who wait.