The Royal Cremation Ceremony for His Majesty the late King Bhumibol Adulyadej will be held from 25 - 29 October in Bangkok's Sanam Luang area
He was often called the "father of the nation" and thus, when Thailand's King Bhumibol Adulyadej passed away on 13 October 2016, the whole nation fell into a deep state of sorrow and mourning. It's been more than a year of preparations since and it's finally time for the Royal Cremation Ceremony. 
The actual cremation will take place on 26 October (which has been declared a public holiday) but there will be ancient rites, colourful performances and grand street processions happening from 25 till 29 October around the Sanam Luang area where the ceremonial ground is located in front of the Grand Palace. This doesn't mean you have to avoid Bangkok during this historic period. 
According to The Tourism Authority of Thailand (TAT) in a statement, "During this time, we ask tourists and visitors for their understanding and patience should they experience any inconveniences. We assure you that the Thai people remain as warm and hospitable as ever, and visitors to the kingdom at this sensitive time will get to see the great love and reverence the people have for their beloved late King as they pay a final tribute and farewell."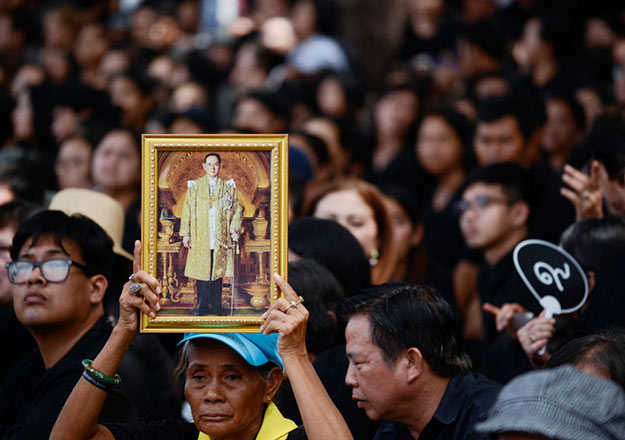 Whether you're travelling to Bangkok to pay your respects or your trip coincides with this solemn affair, here's everything you need to know to help with your travel plans. 
The Sanam Luang area will be open to the public throughout the five-day ceremony but do expect large crowds of Thais heading to the site to pay their final respects.

Bangkok's Grand Palace, where the late King's body now lies, and The Temple of the Emerald Buddha will be closed until 29 October.

Several other popular sites are also closed such as The Ananta Samakhom Throne Hall and Vimanmek Teak Mansion. 

Public transportation will be free on 26 October. This includes the BTS skytrain and MRT subway.

There will be free rides on the Airport Rail Link from 25 till 27 October (until 2pm only).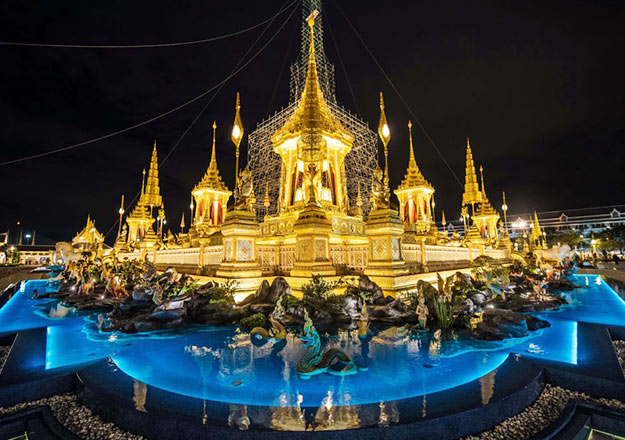 Most businesses such as bars, amusement parks and museums have announced plans to close on 26 October while major malls reported a possibility of early closure. Emergency services and hospitals will operate as per usual. 

Central Group Department stores and shopping malls will close at 3pm on 26 October except for Central World and Central Plaza's Rama II branch.

The Emporium, The Emquartier and Siam Paragon will remain open on 26 October.

7-Eleven convenience stores will be closed from 2.30pm until midnight on 26 October.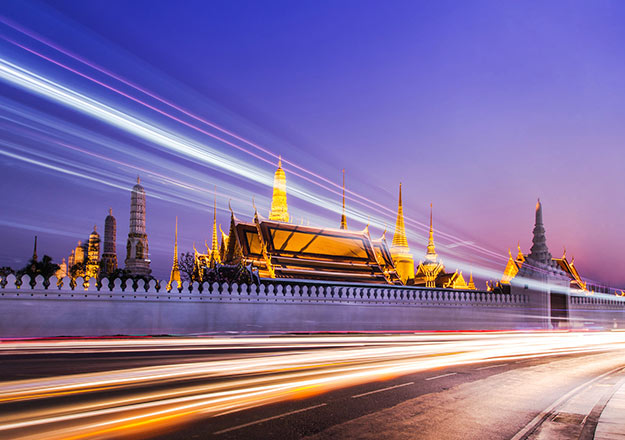 There are no announcements about an alcohol ban. However, nightclubs and bars will be closed on 26 October. 

Tourists aren't expected to follow any strict dress codes except to dress respectfully. Those who wish to attend the Royal Cremation Ceremony, however, are required to wear all black and avoid donning tight clothing and sleeveless shirts.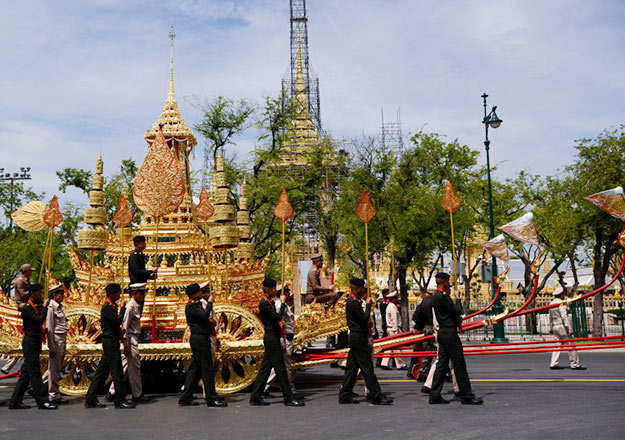 The late King's body will be transported from the Grand Palace to the nearby crematorium on 26 October with the procession starting at 7am. The cremation will take place at 10am on 26 October followed by merit-making ceremonies from 27 till 29 October. 

Royal performances to honour the king and to mark the end of Thailand's official mourning period—Khon masked dances, puppet shows, live music and many more—will be held at Sanam Luang from 6pm on 26 October till 6am on 27 October.

An exhibition will be held at Sanam Luang for 30 days, from 1 till 30 November (7am - 10pm) to showcase the arts of the Royal Crematorium and related structures. 

View the full list of closures on TAT's website. Or learn more about the Royal Cremation Ceremony and the full schedule of events here.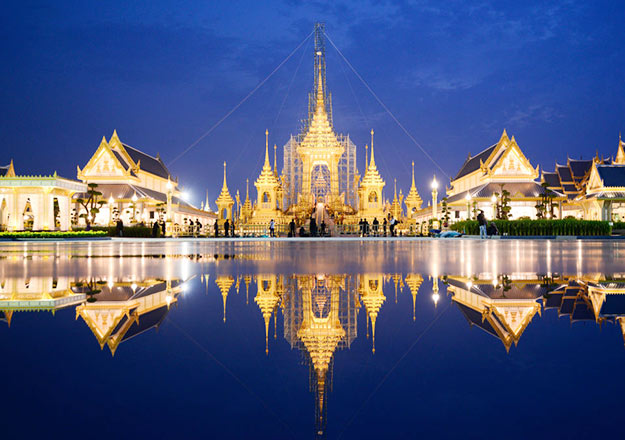 The confirmed date for the formal coronation of the new monarch, His Majesty King Maha Vajiralongkorn Bodindradebayavarangkun, will be announced a few weeks after the funeral.