Happening on 27 March 2020, BURO Hangouts is bringing you a full day of fun activities and five themed rooms. Check out the exhilarating line-up we've planned for you
"Even the darkest night will end and the sun will rise".
During these trying times, we often look to positive sources to help keep our chin up—such as the quote above by Victor Hugo (Les Misérables). The words may be simple and stripped but the message is clear and powerful; that we'll be out of the woods eventually.
As we continue to rightly practise social distancing and self-isolation (#MovementControlOrder), many of us won't be able to go anywhere for some time (unless it's for essentials). The good news is that we have found a great way to make sure you can still "go somewhere" without having to leave the house (#DudukDiamDiamDiRumah): The one-day-only BURO Hangouts, a creative collaboration between BURO Malaysia and BURO Singapore. A celebration of love, tenacity and humankind's determination (as a unit) to help each other fight the COVID-19 pandemic and get through these days with a dollop of joy in its purest form.
Happening this Friday on 27 March 2020, BURO Hangouts is completely online and our line-up consists of workout sessions, comedy shows, guided meditation, a sound bath, and "live" gigs. Without further ado, check out the event schedule (in chronological order) below:
1. Join a workout sesh with Victoria Martin and Bryan Tay from boOm Singapore—35 minutes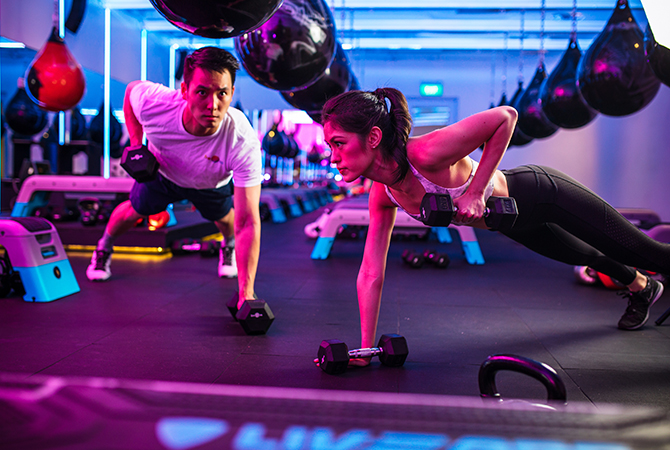 There's no better way to start your morning than with workouts, especially a workout guided by boOm Singapore's co-founders, Victoria Martin and Bryan Tay. Victoria was an indoor cycling instructor for three years prior to opening boOm. Bryan has won multiple gold medals at the Southeast Asian Games and competed in the 2008 Olympic Games in Beijing. The duo are fitness enthusiasts who thrive on transforming others for the better. Start your day with some fresh moves before you check out the other activities throughout the day.
Time: 9.30am
Room: Get Moving
Capacity: 12
For more information about boOm, click here.
2.  Animal Flow with Maggy Wang from Motion Lab—45 minutes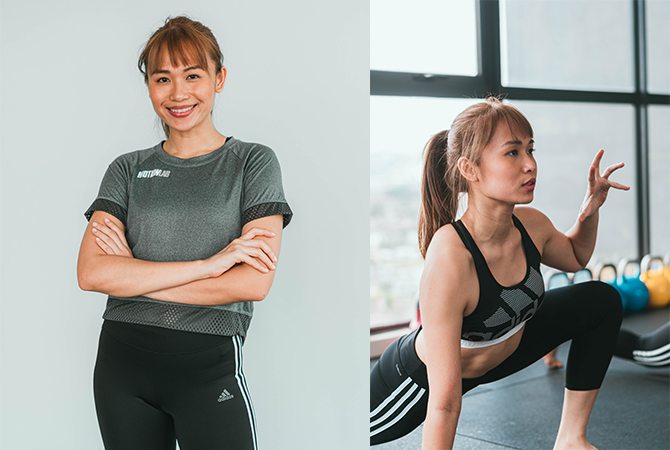 Maggy Wang has a plethora of credits to her name; she isn't just a television and radio host, the Malaysian content creator also co-founded the Head Over Heels podcast and Motion Lab. The fitness studio was established with the objective "to help people move better". Maggy Wang established Motion Lab with Head Coach Joseph Lee and they aim to help you live a healthier and more active lifestyle. In response to the current pandemic, Motion Lab is providing free workout programmes via their newsletters, including a full workout routine with a video guide. As for BURO Hangouts, Maggy Wang will be conducting an Animal Flow session—a ground-based bodyweight movement that doesn't require any equipment. Fun? Checked. Fitness? Checked. Social distancing and still winning? Checked!
Time: 11am
Room: Get Moving
Capacity: 12
For more information on Motion Lab, click here.
3. Standup comedy with Kuah Jenhan—15 minutes (and a little more)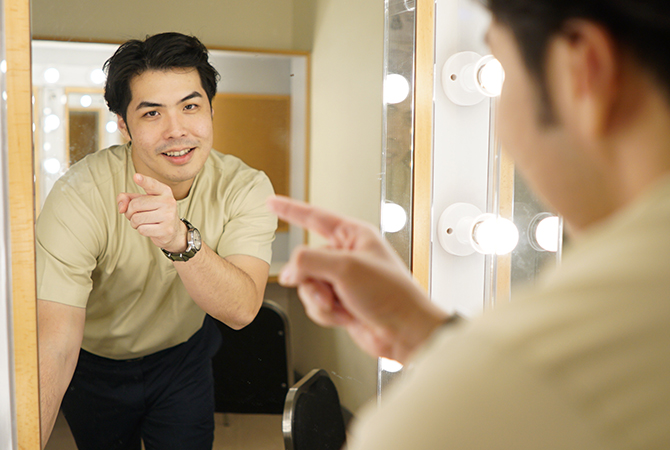 We can all use a laugh during these troubled periods and this Malaysian comedian is here to get us chuckling. Kuah Jenhan—who you might remember from being part of the Malaysian Association of Chinese Comedians (MACC) and that time we made them roast each other with Malaysian slang words—is one of the most popular standup comedians in the country. He has been nominated for awards such as the Best Comedy Show at Perth Fringe World and Best Original Book and/or Lyrics for the musical Lat Kampung Boy at the BOH Cameronian Arts Awards. Jenhan has also opened for Eddie Izzard! On BURO Hangouts, Kuah Jenhan will get you laughing and leave you *happily* gasping for air more. Enjoy his hilarious performance with everyone else while being in the comforts of your own home. Stay a while after his session for a casual chat with him.
Time: 11am
Room: Laugh Out Loud
Capacity: 50
For more information on Kuah Jenhan, visit his website.
4. Guided meditation with Dian Lee—30 minutes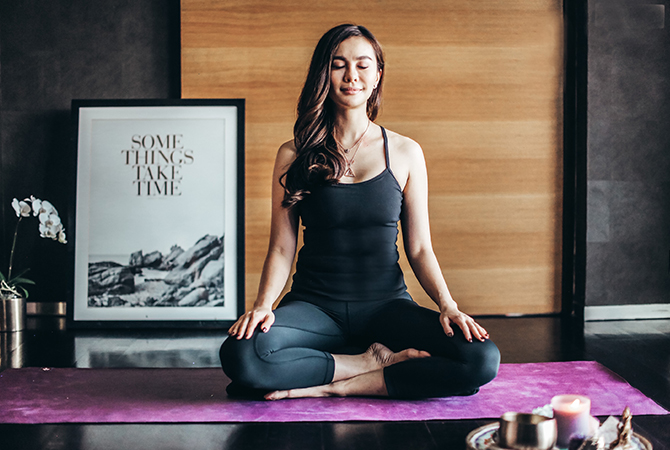 Need to keep your anxiety at bay or just want to try meditation for the first time? Let this wellness expert guide you. There's just so much to know about Dian Lee. In addition to establishing The Clearwater Group at the age of 22, Dian Lee is also an entrepreneur, activist, and meditation facilitator. Last year, Dian Lee also co-produced and directed M For Malaysia. Talk about a jack of all trades. The #BossGirl is serious about the need to care for your mind and mental well-being. After all, a clear mind is the way to go. Join Dian Lee on BURO Hangouts in a much-needed meditation session and "distance" yourself from the world for a moment—while social distancing.
Time: 4pm
Room: Be Still
Capacity: 12
For more information on Dian Lee, visit here.
5. Sound bath with Christina Shiu from The Singing Bowl Gallery—30 minutes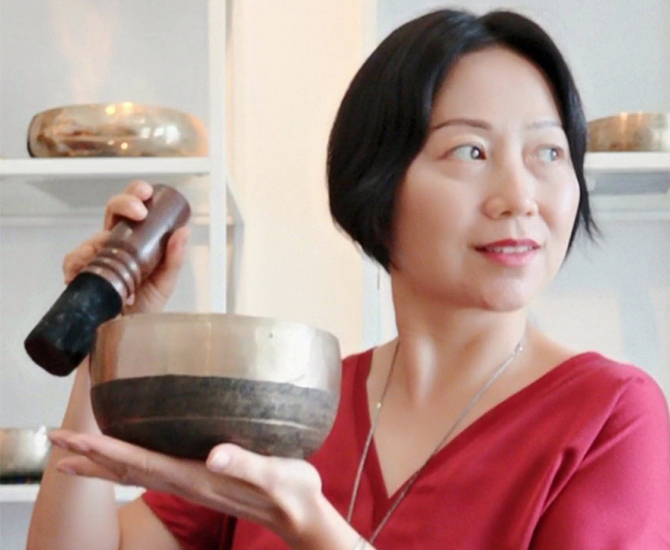 The founder of Singapore's The Singing Bowl Gallery, Christina Shiu, first learned her skills from internationally-renowed Singing Bowl Master teachers such as Santa Shakya and Shree Shahi. The sound healing therapist has been offering sound bath meditation sessions for more than five years and conducts wellness segments with singing bowls for government agencies and corporations in Singapore. It's the perfect opportunity to relax and unwind; let sound take you to greater heights. Be still, you beautiful soul.
Time: 5pm
Room: Be Still
Capacity: 12
For more information, visit this website.
6. Laugh out loud with Rahat Kapur —15 minutes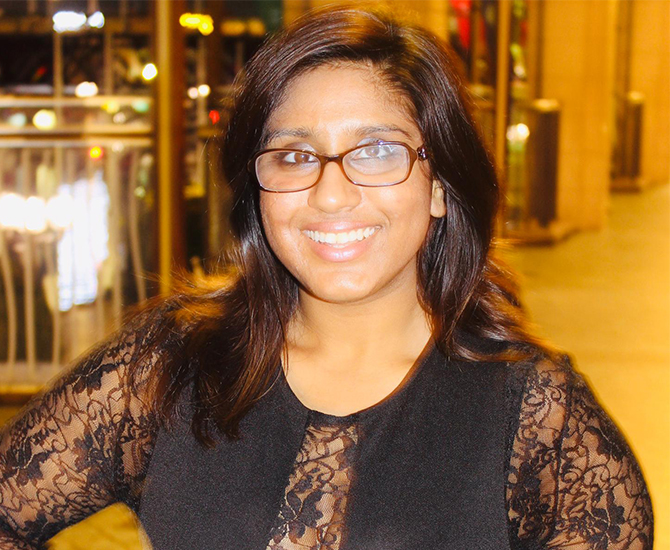 The Singaporean comedian's session will get you teary from excessive (but necessary) laughter. In addition to being BURO Singapore's new dating columnist, Rahat Kapur does standup comedy shows too. The entertainer, who has a penchant for Jane Austenesque romances, will tickle your worries away during her funny slot on BURO Hangouts. Some well-deserved laughter before the sun sets definitely won't hurt!
Time: 6.30pm
Room: Laugh Out Loud
Capacity: 50
7. A live concert by SonaOne—30 minutes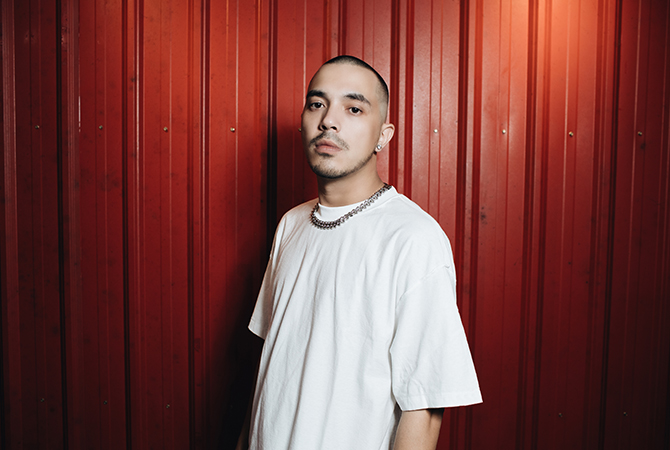 The Malaysian singer-songwriter and rapper will be hosting a special performance featuring some of his best hits as well as his upcoming trilingual bop (English, Malay and French!) single, Bomba, that's also due to drop this Friday. SonaOne has had many career-defining songs including No More and Firefly as well as Apa Khabar with Joe Flizzow. In fact, No More was the first English track in the history of the Anugerah Industri Muzik (AIM) to take home the Best Song Award in 2014. The Pahang-born artiste is definitely one to be excited for. Here's a fun fact: SonaOne's real name is Mikael Adam Lozach. Here's another fun fact: It's going to be one enjoyable session for sure. If you've never seen SonaOne perform, why not vibe together on BURO Hangouts? He'll even have a quick Q&A session with the audience after (that's you!).
Time: 7.30pm
Room: This Sounds Like
Capacity: 50
For more information on SonaOne, visit this website.
8. An indie-pop jamming session with Narelle Kheng—30 minutes
The Singaporean star will be the second musician to serenade you that special evening. The Sam Willows member (she also happens to be the younger sister of Benjamin Kheng) will also conduct a live performance on BURO Hangouts. Narelle released her first solo single Outta My Head in April 2019 and her debut EP Part 2 just a few months later. The musician is one to watch from Singapore's indie-pop scene. Get ready to be amused by Narelle Kheng and immerse yourself in her musical realm. 
Time: 8pm
Room: This Sounds Like
Capacity: 50
For more information on Narelle Kheng, visit this website.
9. An exhilarating music showcase by Charlie Lim—30 minutes
The Singaporean singer-songwriter and producer won the top spot on the iTunes Singapore chart with his debut record Time/Space in 2015. Charlie Lim's sound is as unique as it gets. Some of his most popular songs are Knots, Choices, and Blah Blah Blues. Charlie Lim also clinched Best Song of the Year by Apple Music and Fresh Vibes of the Year at the National Youth Awards in 2019. He's at the prime of his career! Charlie has also performed all over the region, including in Kuala Lumpur for Urbanscapes. The artiste is the closing act for BURO Hangouts. 
Time: 8.30pm
Room: This Sounds Like
Capacity: 50
For more information on Charlie Lim, visit this website.
10. The BURO Cafe
Just because you're practising social distancing doesn't mean you have to completely isolate yourself, socially. The BURO Cafe is a chat room for you to get connected with others and make new friends. You will be able to strike up conversations over any topic. This chat room will be opened all day, so hang out and don't be shy!
Time: All day
Room: The BURO. Cafe
Capacity: 12
Whether you're working from home or under strict quarantine orders, this one's for you. BURO Hangouts will be bringing you all the fun. Times may be challenging but we are a community, regardless of where you are. We can get through this as a unit. Remember to wash your hands and always practise social distancing. Again, BURO Hangouts, brought to you by BURO Malaysia and BURO Singapore, is happening all day on 27 March 2020 (Friday).
Mark your calendars and we'll see you there!