Longer than the height of the Eiffel Tower, the Harmony of the Seas ship has set sail for the first time from France
Weight: 227,000 tons. Width: 66 metres. Length: 362 metres (which is 50 metres longer than the height of the Eiffel Tower). Building cost: More than US$1 billion. Capacity: 6,360 passengers and 2,100 crew members. Yup, they're phenomenal figures but only fitting for a phenomenal-looking slash -sized cruise ship. Part of Royal Caribbean International, Harmony of the Seas now holds the title of the world's largest cruise ship, making the 52,000-ton Titanic look like a toy.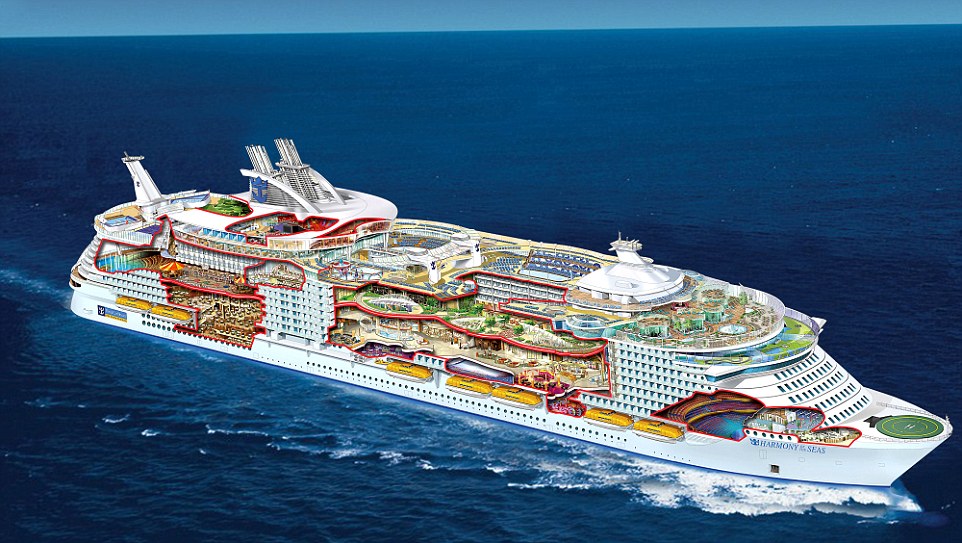 While the exterior and sheer size of the ship may literally be breathtaking, the array of rooms, restaurants and entertainment on board are even more mind-blowing. Earlier on, we wrote about three most decadent holidays out there but this might just top that mini list. There are more than 2,500 staterooms, all equipped with high speed wifi, and for the VIP guests, the Royal Loft Suites comes with a butler and cost $10,000 per person, per week.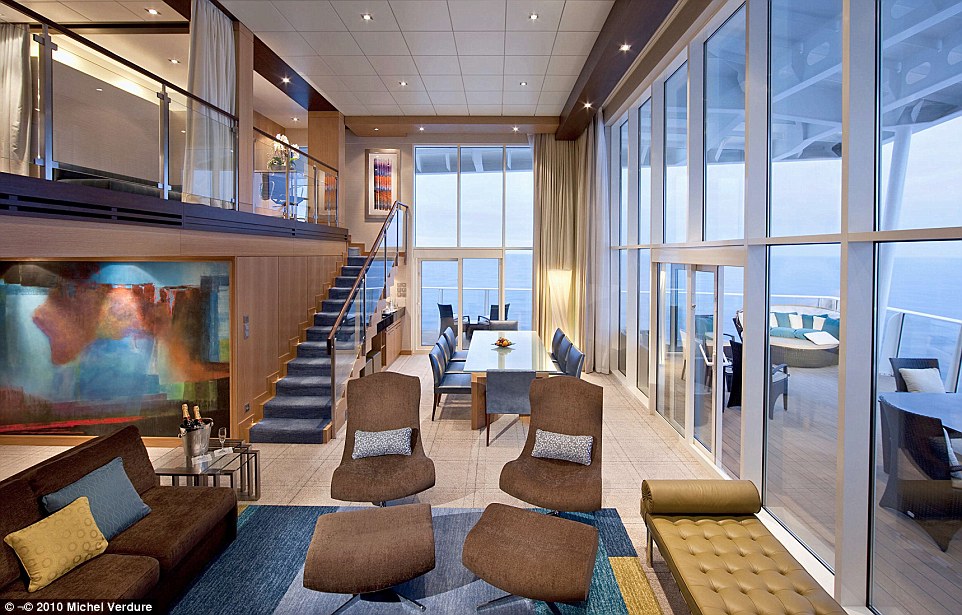 Dining-wise, passengers will be spoilt for choice with 16 restaurants and cafes to choose from, including Jamie's Italian and a Wonderland fantasy-themed venue. Speaking of the latter, the restaurant has a bar that offers 'creative cocktails' but otherwise, there's also Bionic Bar where robots will pour drinks for you.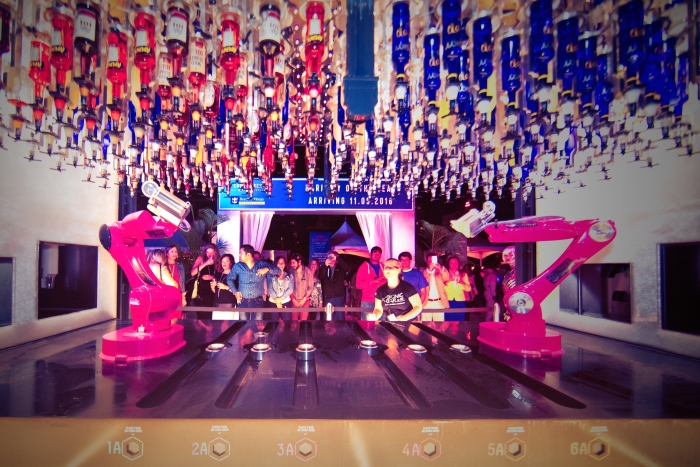 The range of entertainment available is just as astounding although the main attraction would most likely be the 100-feet slide named "Ultimate Abyss". There's also a casino, a movie theatre, an ice skating rink and a state-of-the-art 1,380-seat theatre where guests can enjoy shows like Broadway's hit musical Grease and high-flying acrobatics. Considering how many things there are and will be going on, it'll no surprise if passengers lose their bearings on the ship; except they won't because every guest will receive a GPS-equipped wrist tracker.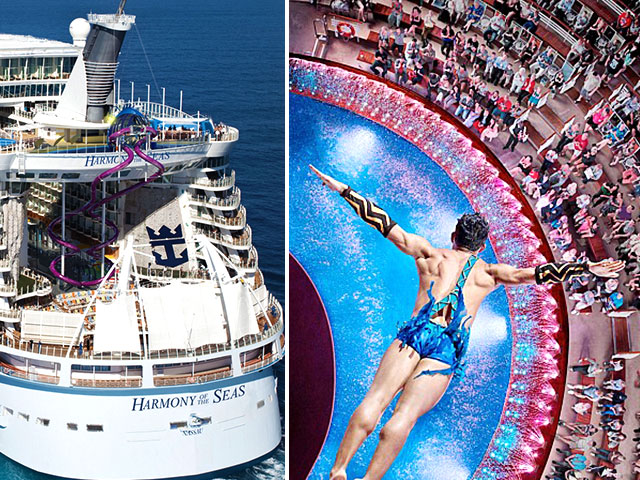 Harmony of the Seas took 32 months of build with construction to have begun sometime in September 2013. And just recently, the 16-deck vessel finally set sail on its maiden voyage from France to Southampton in UK where it will begin its official inaugural voyage to Barcelona, also its new home port, on 22 May. 
Related stories:
Luxurious fun for the entire family at Belmond
Malaysia Airlines launches new Business Class seats for A330
Luxe Getaways: 3 Stunning places that celebrities love to visit