Looking for the perfect gift for your family and friends? However, you might want these for your own home too
We're almost halfway through the Ramadan month—are you ready for Raya yet? The one thing you shouldn't forget preparing is gifts for when you balik kampung or visit your family and friends' open houses. To celebrate the upcoming Raya season, Royal Selangor has created a few gorgeous pieces as special gift sets.
The exclusive collection features a pair of Isthmus tumblers and the cembul—two things that link back to Malaysian heritage. The Isthmus tumblers, for example, are embellished with bold foliate patterns inspired by Southeast Asia's traditional woodcarvings. Adding a dramatic accent to your home, the pewter tumblers are also great for maintaining the refreshing taste of cold drinks. Fitted in an elegant gift box, they're the perfect ready-to-go gift.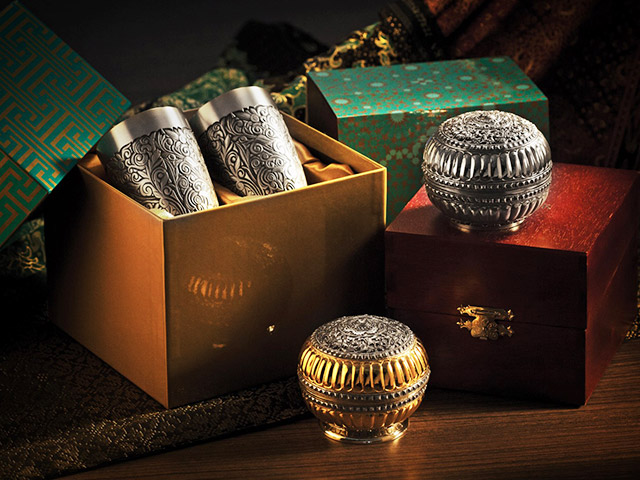 As for the cembul, which is traditionally used for storing betel nut and leaves, kapur and gambir, lavish floral motifs decorate the elegant vessel and is perfect for presenting sweets and dates at gatherings. It comes in pewter and a limited gold-plated edition in a wooden gift box. 
For more information on Royal Selangor's Hari Raya specials, visit any of their stores, authorised dealers or their website. 
Related stories:

Where to eat this Ramadan season in KL
7 Stunning Raya 2016 collections for you to look head-to-toe chic
Selberan Persona is one exquisite collection to have this Raya 2016
Buro Tries: Pewter-making at The Foundry workshop by Royal Selangor