It's about to get even easier to visit the beautiful Pangkor Island with the upcoming reopening of its airport and duty-free status implementation
Malaysia has many beautiful islands—this much we know. And Pangkor Island is one of them. The only downside to visiting some of these gorgeous islands is the journey. The drive from KL to the Lumut Jetty (where you take a boat over to Pangkor Island), for example, easily requires a three- to four-hour drive. That, however, will soon come to an end. 
Pangkor Island is about to receive a massive boost to its tourism and business with the reopening of the Pangkor Airport on October 1.
Travellers will be able to depart to Pangkor Airport from Subang with airline company SKS Airways Sdn. Bhd. According to Malaysiakini, Perak exco Tan Kar Hing told a news conference that, "This is good news for the people in Perak, particularly the residents of Pangkor, as we all know that this island will be duty-free from January 1, 2020."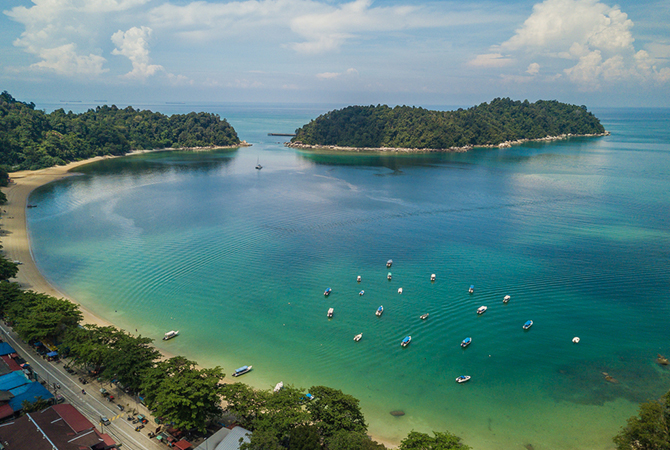 He added, "Besides promoting Pangkor, we will start operating the flights earlier for the purpose of familiarisation with the operations before implementing the duty-free status for the island.
"Within the next four months, we will be looking out for any inadequacies including parking space for vehicles in the area.
"From discussions with the airline company, we note that it will be using the Twin Otter aircraft model which can accommodate 19 passengers and it will operate daily return flights," he said.
READ MORE: If you're travelling soon, these essentials might interest you
Pangkor Airport originally opened in 1993 with an airstrip that spanned 732 metres before ceasing operations in 2014. Its reopening would include ensuring public safety, comfort and other airport conditions to be thoroughly examined.
That, and the major news that the resort island will be a duty-free destination beginning January 1, 2020, is excellent news for the residents of Pangkor Island, as economy will likely improve.
With this, Tan hopes that Pangkor Island will be able enjoy an economic overflow, especially for the tourism industry players and food manufacturers and eateries.
READ MORE: Check out this major contender for "Best Airport of 2019"