Your weekly dose of feel-good stories to bring you some sunny cheer on these rainy days
Every day the world is reminded of the impacts of COVID-19 on sectors all over the world; no one industry has been left untouched by the global pandemic with many even declaring bankruptcy due to financial strains. Things might seem bleak right now but the wise words of Desmond Tutu come to mind: "Hope is being able to see that there is light despite all of the darkness."
The world has certainly shown that it wants to keep holding on to this light, that it is worth preserving—now more than ever. As we gradually move into the next month of RMCO, here are seven lovely acts of kindness and scientific breakthroughs to reinstate your faith in humanity.

University of Oxford's COVID-19 vaccine is "promising"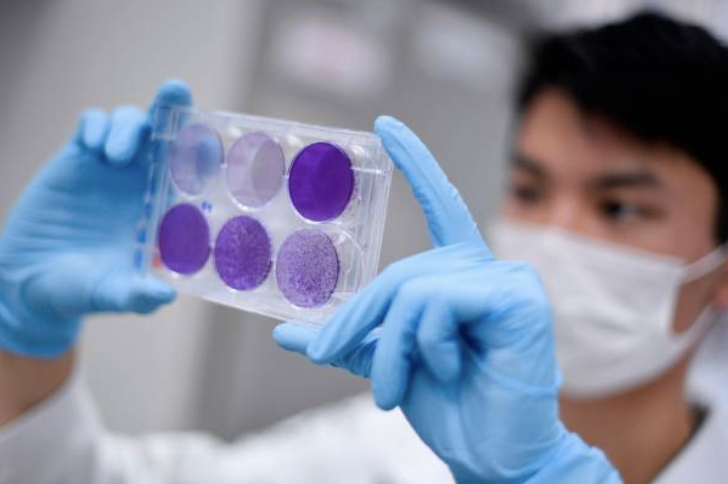 As we know, vaccines usually take up to ten years to research, develop and test before they are ready for public consumption. However, in just one year, University of Oxford's COVID-19 vaccine, known as ChAdOx1 nCoV-19, is said to show promising results.
The results of the vaccine's Phase One was a milestone in human trials involving over 1,000 volunteers. According to the results published in The Lancet on 20 July, the vaccine has shown to prompt antibody response as levels of T-cells (a type of white blood cell that detects foreign pathogens) and antibody levels peaked after 14 days and 28 days respectively. Professor Andrew Pollard, from the Oxford vaccine research group, told the BBC: "We're really pleased with the results published today...They're extremely promising and we believe the type of response that may be associated with protection."
Phase Two of the clinical trials is currently underway. This new trial expands to bigger real-world scenarios as the working vaccine is given to those who have characteristics—such as age and physical health—in higher risk brackets, according to the US Centers for Disease Control and Prevention.
Six-Year-Old who shielded sister from a dog attack is invited to join the greatest superhero squad
Earlier this month, Bridger Walker went viral for his heroic act when he stood in between his four-year-old sister and a charging dog. His sister went away unscathed but Walker suffered facial wounds as the puppy latched onto his cheek, resulting in over 90 stitches. His aunt uploaded his story on her Instagram and tagged several of the Avengers cast and wrote: "I'm reaching out to the Avengers and other heroes so that they can learn about this latest addition to their ranks."
It didn't take long for the superheroes to heed the call as his story reached the likes of Captain America and Iron Man themselves. In a video message from Chris Evans, the actor promised a bona fide Captain America shield to the young hero.
Tom Holland, the actor behind Marvel's Spider-Man has also invited Walker to the set of the yet-untitled third installation of the Spider-Man franchise (a real treat as Walker's favourite Avenger is indeed the web-slinger from Queens). Other notable celebrities who sent their well-wishes include Hugh Jackman, Octavia Spencer, Mark Ruffalo and Anne Hathaway.
Family transforms neighbourhood into Paris for daughter battling brain cancer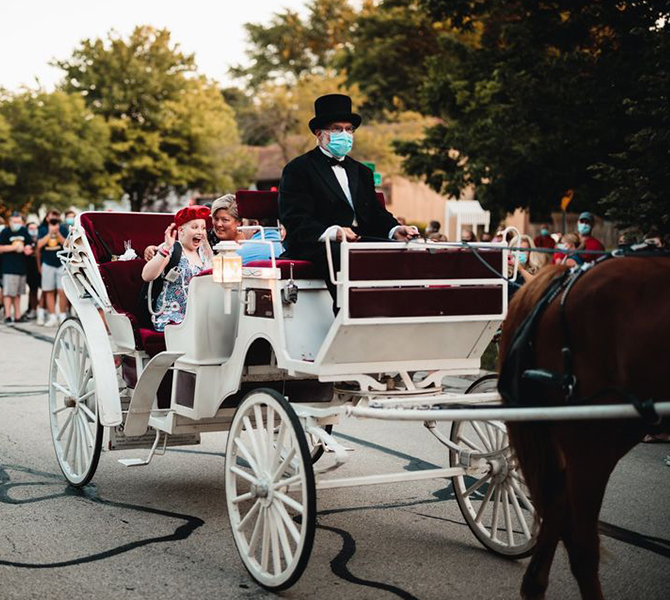 Olivia Parker was diagnosed with stage four glioblastoma in 2018 and has been fighting the aggressive cancer ever since. The 12-year-old's dream has always been to visit Paris but when their holiday plans were affected by the pandemic, Parker's loved ones decided to bring the 'City of Lights' to her on one magical night.
The quiet suburban neighbourhood of Gateshead Drive was transformed into a quaint Parisian street, lined with French bakeries and cafes offering fresh baguettes, professionally decorated monuments such as the Eiffel Tower and Arc de Triomphe and even a horse-drawn carriage ride. "I hope they know that this is more than just a fun night," said Parker's mother to NCT. "It's a memory that we get to have and when you have a child battling cancer, it's really what you fight for every day is to have those memories."
Captain Tom Moore knighted at the age of 100
If his name sounds familiar, it's because he was that one senior citizen who went viral for his challenge to walk 100 laps around his garden before his hundredth birthday to raise funds for the NHS earlier this year. Not only did he manage to complete this gargantuan task on time, he also managed to raise a whopping £32,794,70 for NSH charities in the fight towards COVID-19 from his one million supporters—and to think he only set out to raise £1,000!
Safe to say, the army veteran has been deemed a national hero for his deeds and was knighted in Winsdor Castle on July 17 for his tremendous deeds. Following SOPs, the knighting experience was a unique one, with Moore staying standing due to his old age and both parties maintaining a safe distance from one another. Captain Sir Moore described it as an "outstanding day" and told BBC, "This is such a high award and to get it from Her Majesty as well—what more can anyone wish for?"
Today marks the historic date of Sarawak's Independence Day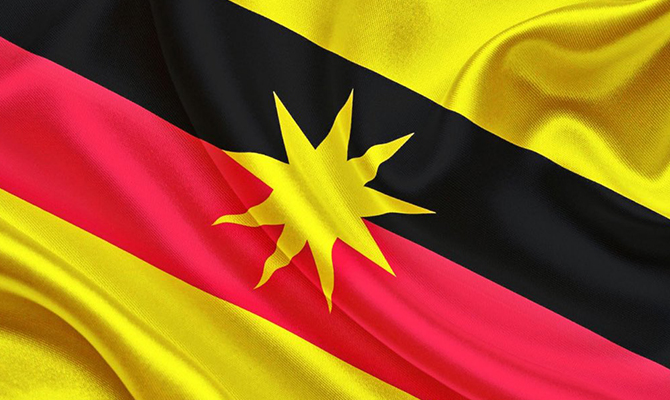 Did you know that the state of Sarawak has its own independence day? Declared by the state government in 2018, 22 July is known as Sarawak Independence Day. Sarawak's Former Chief Minister, the late Tan Sri Adenan Satem announced the date was to be observed as a public holiday to commemorate Sarawak's independence from British colonisation.
To put it historically, 22 July 1963 marks the last day that Sir Alexander Waddell served as the British colonial governor before he was subsequently replaced by Tan Sri Stephen Kalong Ningkan as the first Chief Minister, according to NST.
90-Year-Old war hero beats COVID-19
Joy Andrew is the modern-day superwoman—she was a wartime member of the Women's Auxiliary Air Force, survived a Nazi assassination attempt, an emergency crash landing, breast cancer and now she can add COVID-19 to her list of victories.
Andrew was tested positive in May and was placed on end-of-life care two weeks later. Her 57-year-old daughter, Michele, said her "final farewell" as her condition worsened, Yahoo News UK reports. But staff and family were pleasantly shocked when Andrew "miraculously defeated" the virus. "My mum has always been a very feisty woman," said Michele. "She certainly wasn't going to let coronavirus defeat her."
Newquay Zoo penguins are cheered up by bubbles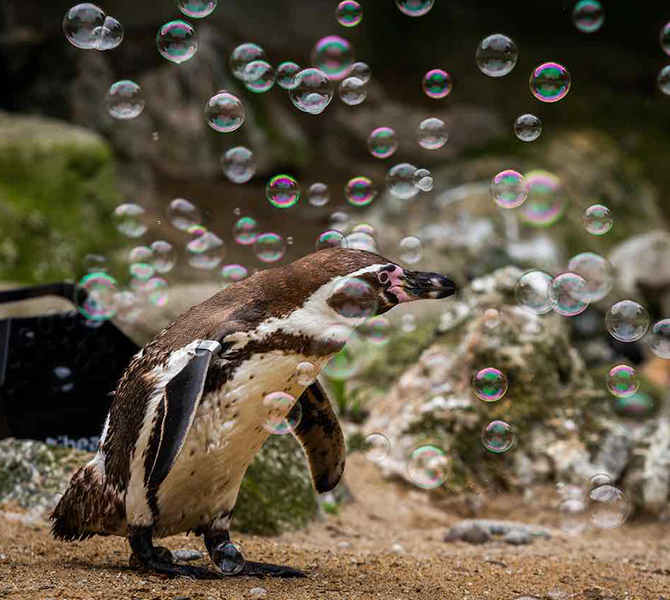 Humans are not the only ones bored at home with nothing much to do. As one of the highlights in Newquay Zoo, England, the penguins suddenly find themselves walking idly on the ice, no longer needing to flex their cool tricks. In order to liven up the mood, the staff at the zoo decided to put on a bubble machine which worked wonders in entertaining the flightless birds. Check out the adorable video below:
For more #HappyHeadlines, head over here.