Moët & Chandon just unveiled their limited edition holiday bottle and it's gorgeous!
When you're not too sure of what to give someone for the holiday season (although these gift guides could give you some ideas) or even to a potluck gathering (although we just rounded up some Christmas feasts/turkeys you could order for takeaway here), why not go with something that's made to accompany cherished moments? Like champagne, for example. 
Every year Moët & Chandon prepares a limited edition holiday-season bottle to celebrate the year-end and all the parties that go with it. This year's bottle is inspired by the French "art of living" and hence aptly titled "Tribute to French Art-de-Vivre". Paying homage to the unmistakable French culture, the bottle is peppered with some of France's most treasured landmarks and some of Moët & Chandon's most cherished symbols.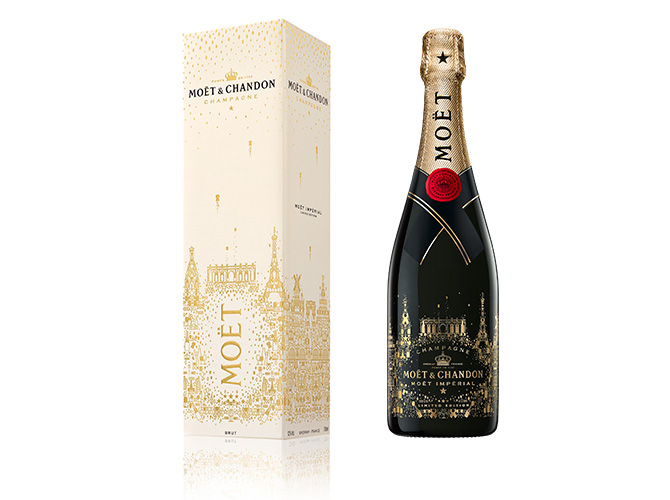 Case in point: At the heart of the bottle's decor is the Orangerie, an architectural ensemble inspired by the Versailles palace and built in Epernay by Jean-Remy Moët in the early 1800s. You'll also be able to spot the Eiffel Tower, an eternal symbol of French luxury. Within the bottle, however, is the Moët Impérial in its sparkling, bright glory that is dominated slightly by the Pinot Noir, textured by Meunier and enhanced by the freshness of Chardonnay. It's a brilliant toast to 2018. 
READ MORE: How to tell if a champagne is good or bad?