There's a new hotel opening in Kuala Lumpur but it's one that some might familiar. What was once Hotel Equatorial KL is now EQ Hotel
There is a joke that to remember the name Hotel Equatorial Kuala Lumpur is to reveal your age. Of course, it wasn't popular without a reason. From the day it opened in 1973 till the day it ceased operations on April 1, 2012, the 5-star hotel was practically a household name and one of the major landmarks of the city for almost four decades. After its closure, the staff's official last day was April 30. According to The Star, they had to pack everything—cutleries, vases, paintings, telephones, potted plants, you name it—so that the hotel could sell them.
"A lot of the stuff will be sold to our sister properties and their staff. We are also giving a lot of things to charity. Whatever that is left will be sold to the public,'' said Equatorial KL marketing communications director Carol Chin at that time.
POLL: Have you heard of Hotel Equatorial KL before?
The building was then entirely demolished and rebuilt from scratch. Since then, many have anticipated the return of Hotel Equatorial but luckily, the wait is almost over. Now re-branded as EQ, the new hotel is set to start a refreshed era of great hospitality—just like how it made its mark when it first opened in 1973. But things are different now. It's bigger and better. 
Located at the same prime location in the heart of Kuala Lumpur's Golden Triangle like before, EQ is slated to officially launch on 17 March. You can already start booking for stays from that date onwards via their website. Meanwhile, the much-loved Kampachi will be ready to start serving guests from 12 March.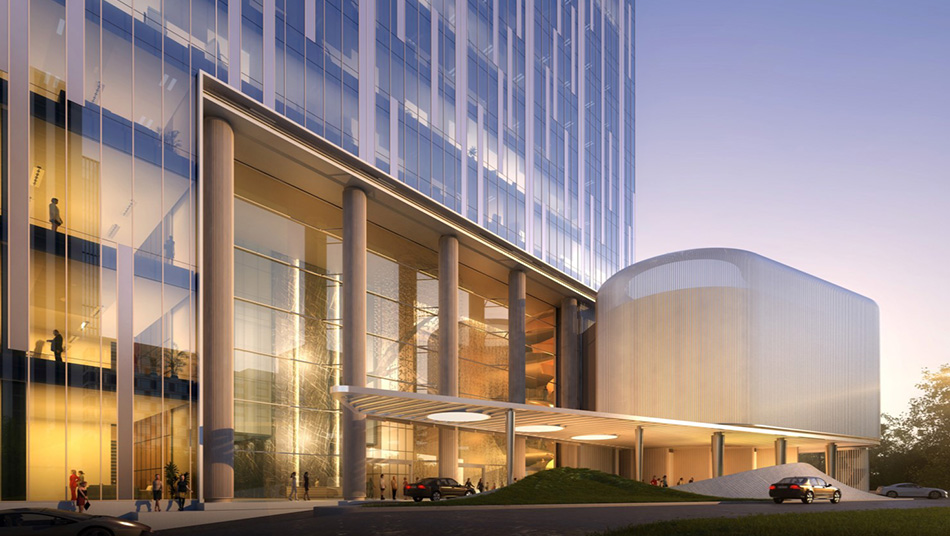 So what's new? Here's what we know so far:
• EQ Hotel takes up the ground floor, floors 1 to 3, and 29 to 52 in the 52-storey building
• It houses a total of 440 stylish contemporary rooms with six different room and suite types—Deluxe Room, Premier Room, Studio Suite, AHA Suite, Executive Suite, and Presidential Suite
• All the previous restaurants, apart from Kampachi, have been replaced with new names and new concepts. There's also Nipah (all-day dining restaurant), Etoile ("contemporary street cafe"), Bottega Lounge (a wine lounge), and Sky51 (a bespoke rooftop bar, deck and restaurant)
• Other amenities include: A spa, fitness centre and a 25-metre infinity pool
• Just like before, they've kept the club facilities and Equator Club Floor has become Equator Club Lounge
• For those looking to host meetings and events, the highlight is the Diamond Ballroom at 7,761 sq ft and a second level overlooking the stage. Meeting rooms, in general, are aplenty
Stay tuned for more info. In the meantime, to book your stay, visit EQ's website or 'Like' them on Facebook for the latest updates.
Related articles
Buro 24/7 Selection