BMW Malaysia today unveiled the new X1 sDrive18i and M135i xDrive. From what's different with these two models to how competitive its prices are, we've got them all covered
BMW Malaysia has been waiting to introduce the new X1 sDrive18i and M135i xDrive since four months ago, so you can imagine the brand's excitement to finally be able to share these two additions from their portfolio. And sure enough, they didn't disappoint. Here's a quick breakdown on the highlights of each vehicle.
Spoiler: One racks up a peak torque of 450 Nm and the other houses an engine that won the International Engine of the Year Award for five consecutive years since 2015!
BMW M135i xDrive
The sportier one of the two, the new M135i xDrive is impressive, inside and out! Essentially regarded as The 1, the hatchback is the sporting flagship of the third-generation BMW 1 Series line-up. Straight up: A peak torque of 450 Nm, 0-100km/h in merely 4.8 seconds, and a top speed of 250 km/h. But it's not just random impressive numbers. It's powered by BMW Group's most powerful two-litre, M Performance TwinPower Turbo four-cylinder engine; fitted with the M Sport suspension and M Sport brake; and, for the first time, built with the architecture of a front-wheel drive.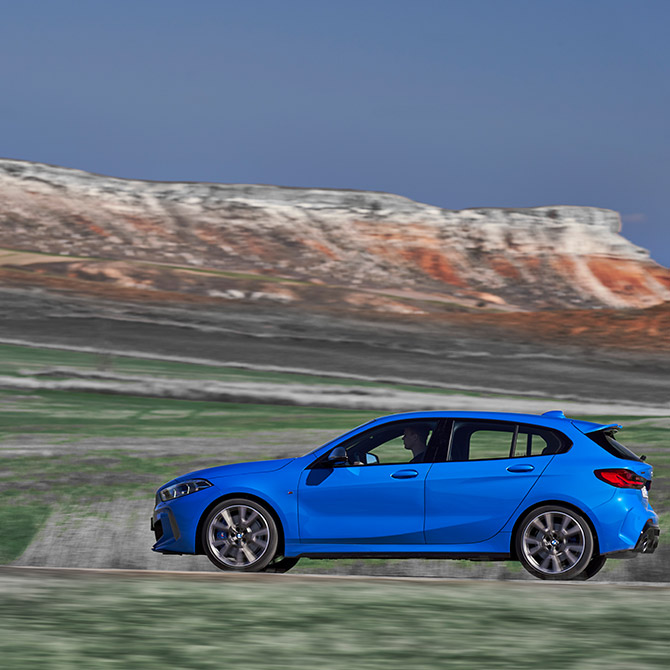 The result: fierce performance, excellent fade resistant, abundant reserves of stopping power and more sensitive (and faster) interventions on the driven front axle. The front-wheel drive architecture comes with the bonus benefit of a more spacious interior as well as an increased luggage capacity at the back (380 litres). Another interesting characteristic of the M135i xDrive is the kidney grilles! For the first time in this range, it features an exclusive mesh-design and two kidney grilles are merged in the middle but it's not just for aesthetic purposes. We're told it's form and function!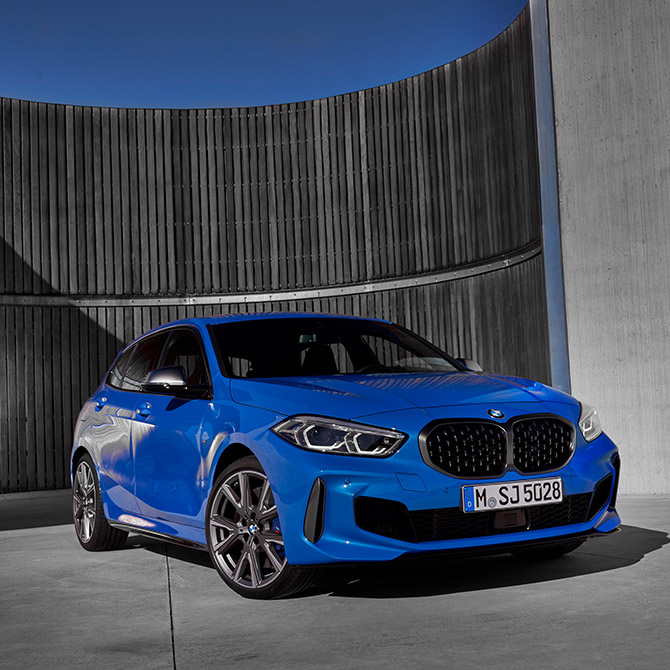 In addition, a myriad of driving assistance features are made available via the BMW Personal CoPilot such as the Lane Departure Warning, Active Park Distance Control and Reversing Assistant. The last one is especially useful if you're wary of tight parking spots - it's able to recall the last 50 metres covered and manoeuvre back the same way by taking over the wheel. Don't panic! You, as the drive, will still be able to control the speed and brakes, at least.
The BMW M135i xDrive retails for RM368,800 and will be available at all authorised BMW dealerships nationwide by 28 July 2020.
BMW X1 sDrive18i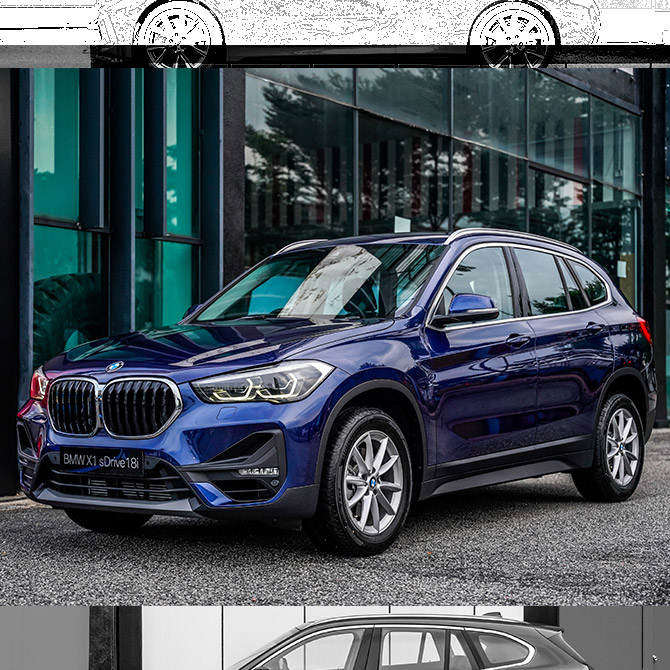 Great for daily drives, the new BMW X1 is assembled locally and drives the right balance of dynamism, agility and versatility. It's powerful yet efficient. After all, at the heart of the X1 is an award-winning BMW TwinPower Turbo 1.5-litre three-cylinder engine. The numbers: a peak torque of 220 Nm, 0-100km in 9.6 seconds and a top speed of 201 km/h. And yet, it sports a lower fuel consumption of 6.3 l/100km and a reduced carbon emission of 144g/km. To top it off is a 7-Speed Steptronic transmission with double clutch.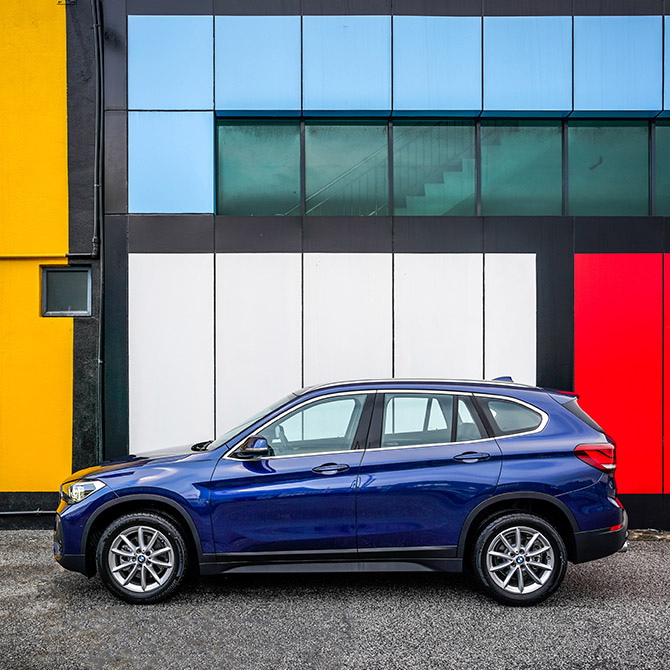 The new X1 sDrive18i offers the best of everything to compete as an everyday, every occasion car, while retaining style and power. It has the most spacious interior in its class - fold the rear seats and you instantly upgrade your boot space from 505 litres to 1,550 litres. For ease of movement, it's also capable of automatic tailgate operation with contactless opening (just wave your foot beneath the car and the boot will open instantly) and closing functions.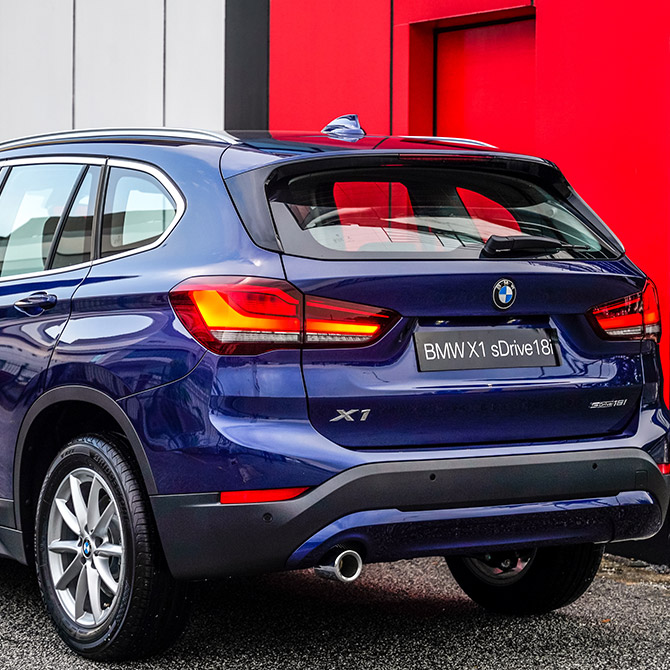 Like The 1, it comes with a plethora of driving assistance features, including Lane Departure Warning, Frontal Collision Warning with braking intervention and High-beam Assistant.
The new BMW X1 sDrive18i retails at 208,368.48 (without SST) and will be available at all authorised BMW dealerships nationwide by 24 July 2020.
For more information, visit BMW Malaysia's website.