More than a century after the founding of Aston Martin, the DBX's arrival marks a new horizon for the brand founded in 1913
Avatar. David Bowie. Friends. Lady Gaga. Lord Of The Rings. Cristobal Balenciaga. Google. Burj Khalifa. What comes to mind at the thought of these? If you're thinking history-making and record-breaking entities, you are completely right. We live in a zeitgeist of innovation and these examples are synonymous with progress. It isn't often that someone or something appears and influences humankind oh-so-profoundly. Now, we have a bold new addition to this landmark group of brilliance—in the form of the Aston Martin DBX, the brand's first ever SUV.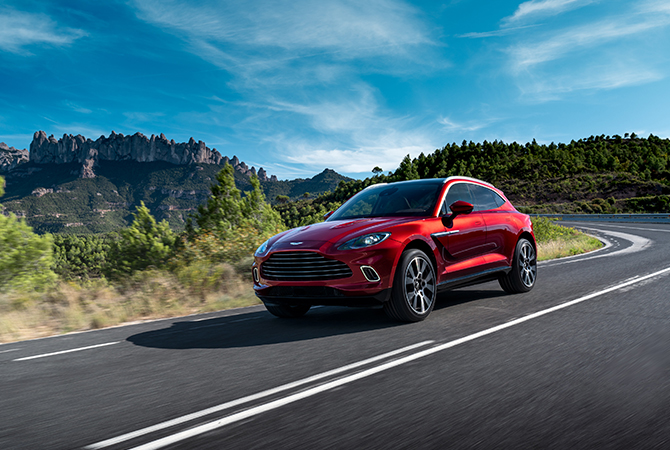 Aston Martin is here to set a bold new standard in the sector. The British automaker has refined a construction method through the development of its sports cars. Using bonded aluminium, the body structure of the DBX is both light and stiff, helping in the delivery of an overall kerbweight of 2,245 kilogrammes. The Aston Martin DBX is designed to allow maximum room in the cabin and to achieve exceptional dynamics both on and off-road. To provide the new SUV with a huge breadth of ability, the latest 48-volt electric anti-roll control system (eARC) and electronic adaptive dampers are combined with adaptive triple volume air suspension.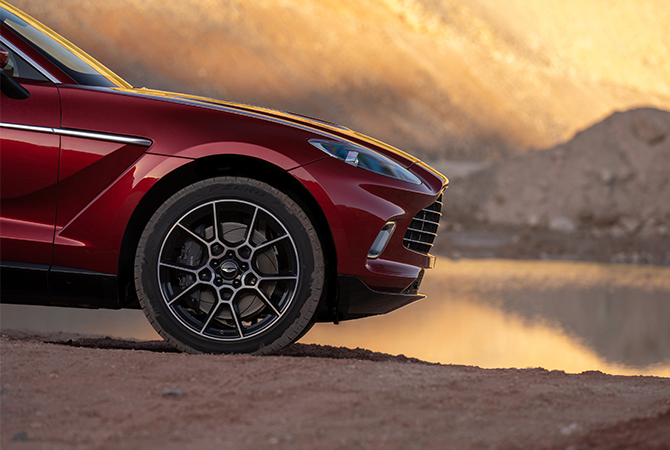 As for the engine, the DBX is powered by a new version of the characterful 4-litre, twin turbocharged V8 engine found in DB11 and Vantage. Fuel economy is also enhanced as the turbocharged V8 has cylinder deactivation. The new SUV can go from 0 kilometre per hour to 100 kilometres per hour in 4.5 seconds—with a top speed of 290 kilometres per hour. This is Aston Martin's first ever full-size five-seater and is versatile when it comes to the terrain that it can tackle. In addition to that, the DBX is also very adaptable to a plethora of lifestyle needs and owners.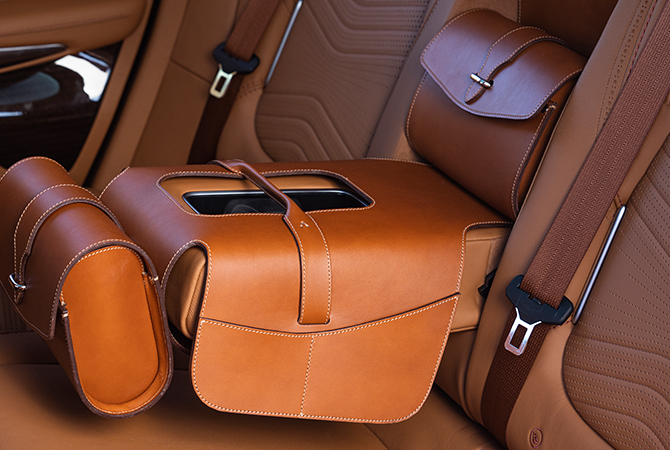 How does it look on the inside? Class-leading headroom and legroom combines with a full-length glass panoramic roof and frameless door glass. The presence of all these provide a light and spacious cabin environment. Moreover, there are also separate central armrests, glovebox design, and the ergonomic positioning of the car's key control systems. As for the seats, they are trimmed in full grain leather, sourced from long-term partner, Bridge of Weir. Here's something you should know: both the headlining and electric roof blind are available in a luxurious Alcantara finish—an industry first. Throughout the cabin, you will notice a judicious use of metal, glass, and wood.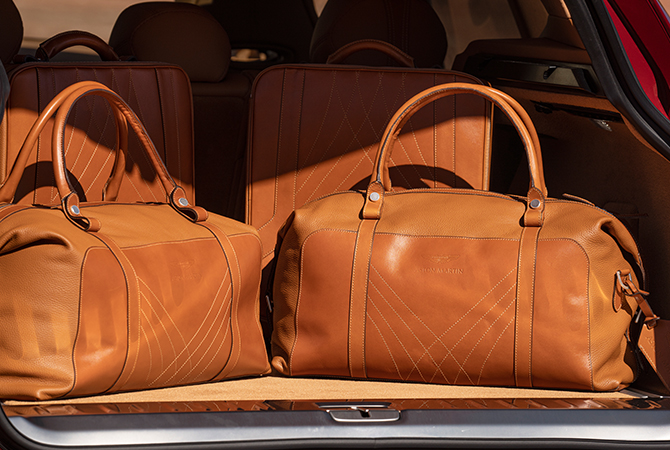 Next, flexible storage and an architectural centrepiece are present due to the elegantly crafted bridged centre console. It's a feature that ensures valuables are close at hand without occupying the passenger seat and away from dirt on the floor mats of the car.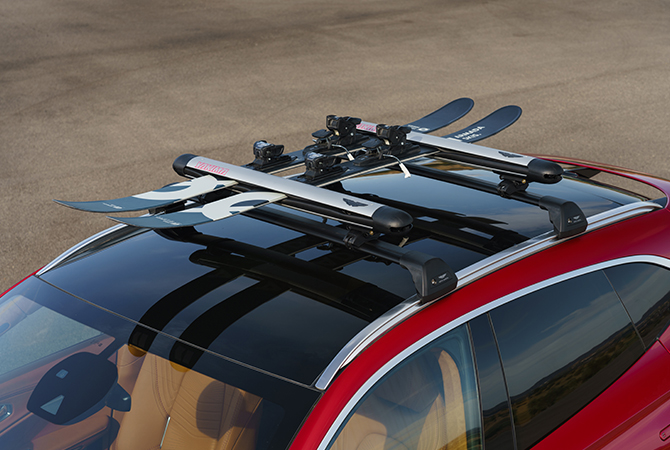 You can't say something's ground-breaking if it isn't magnificently different. The Aston Martin DBX comes with a myriad of innovative materials and another industry first—the application of a fabric made from 80 percent wool. Furthermore, an alternative to carbon fibre is provided by a new flax composite that's derived from the same plant as fine linen. A 10.25-inch TFT screen is placed in the centre console while a wealth of information is provided to driver in the form of a huge 12.3-inch TFT screen. Other things to note include the standard Apple CarPlay, a 360º camera system, and ambient lighting offering 64 different colours in two zones.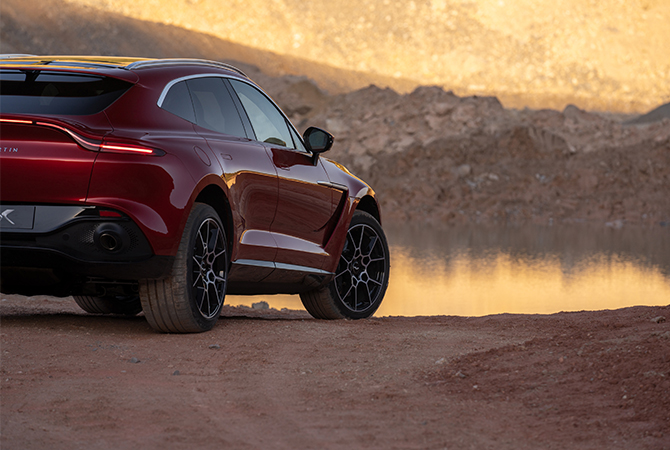 How about the outside? This is an Aston Martin from first glance to detailed inspection. It's apparent with the signature 'DB' grille at the front, the sculptured sides, design feature line, and the tailgate with a flip that draws inspiration from Vantage. That isn't all as sleekness and elegance are added through the presence of the hidden side glass seals on the frameless doors and glass B-pillar finishers.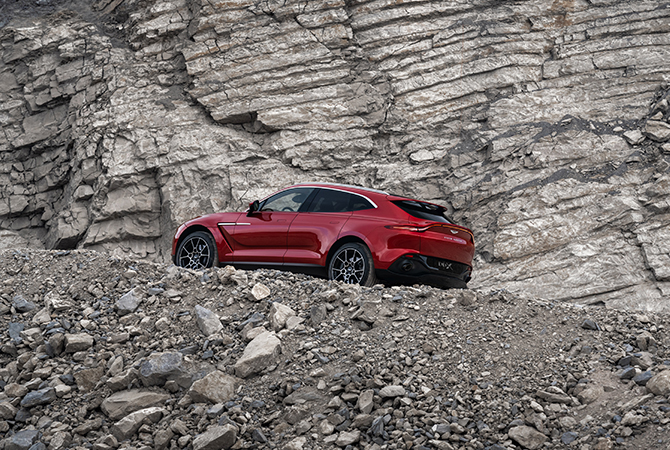 This is a car that Aston Martin is extremely proud of. It is one-of-a-kind, after all. The DBX, with its all-wheel drive system, will be built in Britain at the automaker's new manufacturing plant in St Athan, Wales. What do you think of the DBX? The new SUV definitely adds to the brand's portfolio of exceptional offerings.
Aston Martin DBX is available for booking in Malaysia at the price of RM798,000. For more information, visit this website.