Get to know how these 10 internationally renowned Malaysian celebrity chefs began their journey to championing Malaysian cuisine around the globe
It's no secret that Malaysians love food. We often take pride in the diversity of our cuisine that's reflective of our unique cultures and heritage—a melting pot of ingredients, spices, and influences drawn from our colourful history.
With that said, it takes a good cook to share the pride and joy of Malaysian cuisine to the rest of the world. In honour of International Chefs Day observed annually on 20 October, we honour 10 internationally renowned Malaysian celebrity chefs championing Malaysian cuisine around the globe.
Chef Wan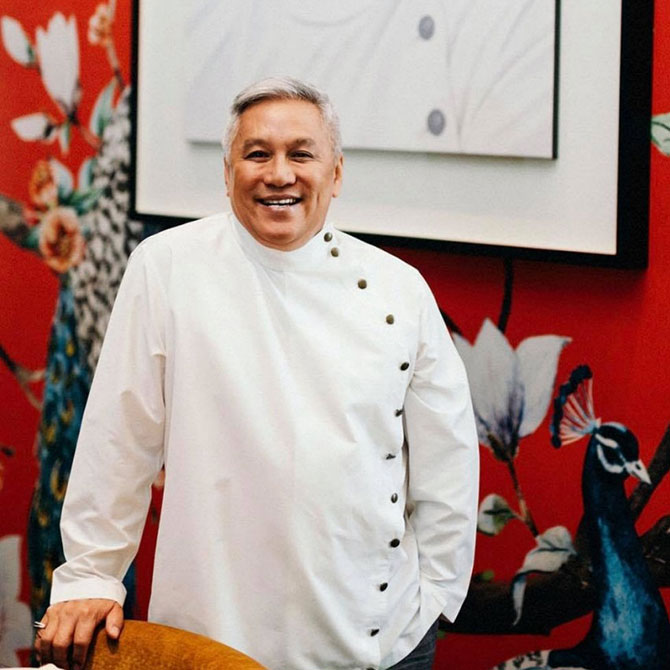 Arguably the most instantly recognisable Malaysian chef today is Datuk Redzuawan bin Ismail, fondly known as Chef Wan. After starting out his career as an accountant, he poured his heart and soul into the culinary arts, honing his professional skills at the Culinary Academy of California. From there, he went on to popularise Malaysian cuisine through various talk shows and discussion forums across Europe—eventually earning a much-deserved role as Tourism Malaysia's culinary ambassador.
He has also appeared on television, book shelves, magazine covers, and various media forms, amassing multiple accolades throughout his illustrious career. Armed with more than 35 years of experience in the industry, he proudly helms two F&B outlets today—De.Wan 1958 by Chef Wan and Café Chef Wan.
Follow Chef Wan on Instagram at @_chefwan58.
Poh Ling Yeow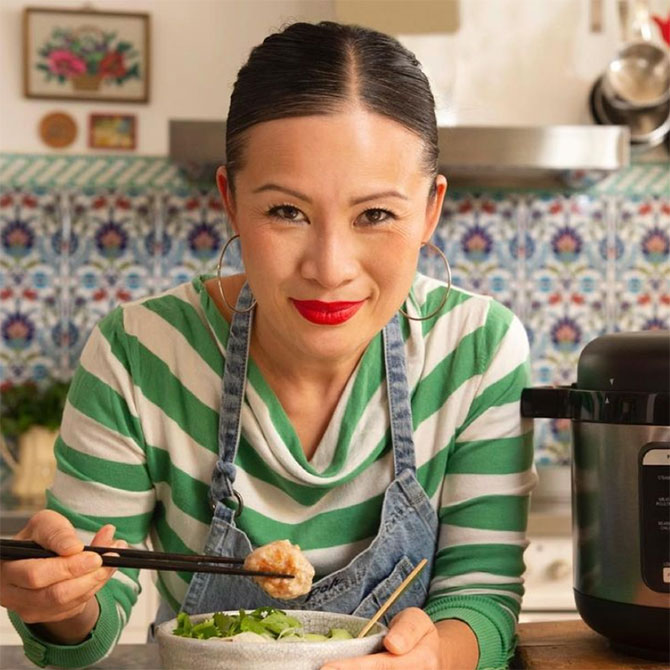 Malaysians with ties to Australia and avid fans of Masterchef Australia alike will be familiar with the name Poh Ling Yeow—the show's runner-up in 2009. Poh also returned for an all-stars season called 'MasterChef Australia: Back To Win' last year, finishing in sixth place. The Malaysian-born artist moved to the Land Down Under at the age of nine and has settled there ever since, but Malaysian cuisine remains very much a big part of her life—and career.
A natural talent on screen, she has starred in various cooking shows and Australian films, whilst also making a name for herself as a painter and cookbook author. Recently, she shares the spotlight with another Malaysian-born chef in the newly released SBS Food series, 'Adam and Poh's Malaysia in Australia'.
Follow Poh on Instagram at @pohlingyeow.
Adam Liaw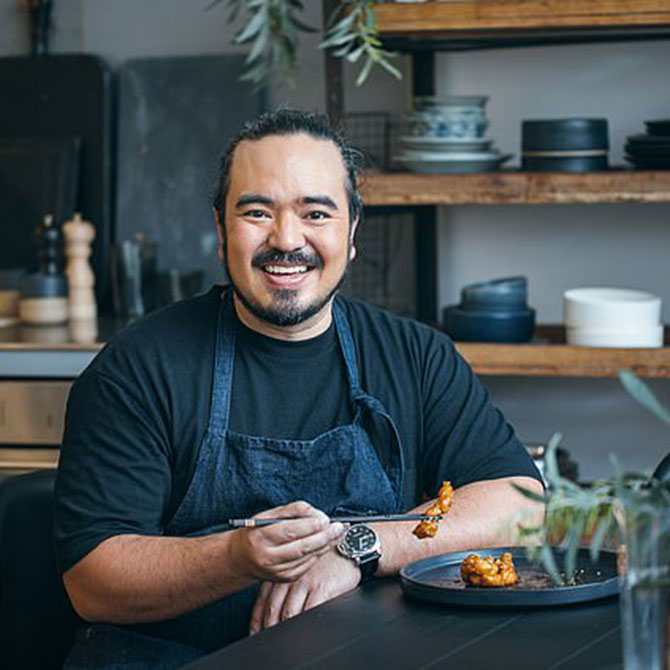 Adam Liaw is a TV host, cook, author, and the other half of the aforementioned 'Adam and Poh's Malaysia in Australia'. Like Poh, Adam was born in Malaysia but migrated to Australia at a young age. He also appeared in MasterChef Australia 2010, emerging as the winner in the most watched non-sporting event in the country.
While he has come to be known as a celebrity chef, Adam actually holds a double degree in pharmacology and law and spent the initial year of his career working as a commercial lawyer. On top of cooking, hosting, writing, and fathering three kids, the multihyphenate is also fond of styling and photographing food.
Follow Adam on Instagram at @adamliaw.
Anis Nabilah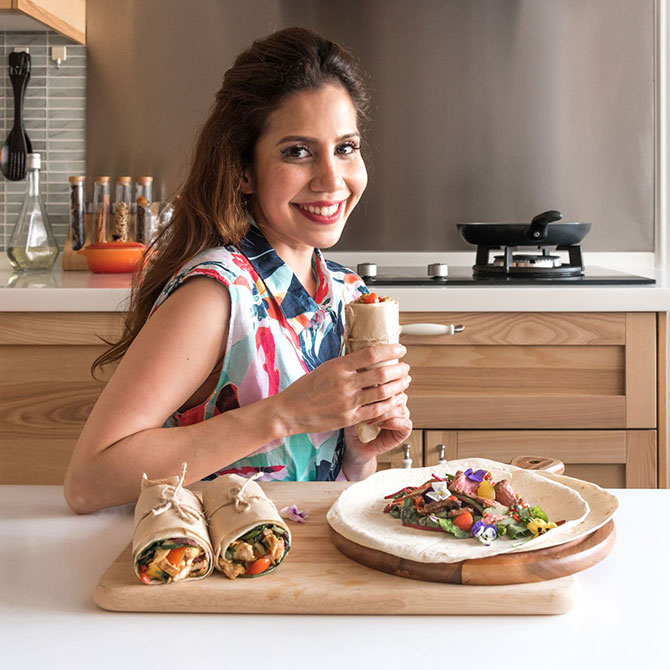 Having grown up with a natural affinity and talent for cooking, Anis Nabilah began her career as a chef at a very young age. Coming from a big family of 10, she spent many hours helping her mother in the kitchen, where she built a foundation in Malay cuisine. She then pursued a formal culinary education at the Food Institute of Malaysia, before putting her skills to the test at various international cooking competitions.
Throughout her career, Anis has hosted 50 cooking shows, in addition to making appearances in international food programmes such as My Taste of Hong Kong (TLC Asia) and Eating Wild (AFC).
Follow Anis on Instagram at @anis_nabilah.
Ping Coombes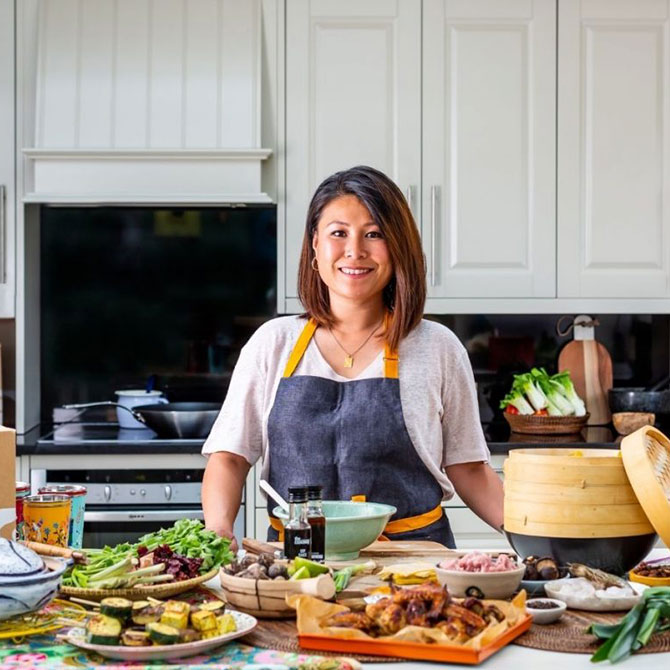 Ping Coombes is no stranger to those who have been keeping up with MasterChef UK, after taking the crown in 2014. Born and raised in Ipoh, Coombes moved to the UK for her studies in 2000, during which she began exploring her Malaysian food heritage.
Little did she know that it would lead her on the path to winning MasterChef and becoming the Malaysia Kitchen Ambassador since 2016, spreading the love and pride of Malaysian cuisine in the UK and abroad. Today, she runs monthly supper clubs (Ping's Makan Club), a cookery school (Ping's Masak Club), and a delivery service specialising in Malaysian cuisine in the UK.
Follow Ping on Instagram at @pingcoombes.
Norman Musa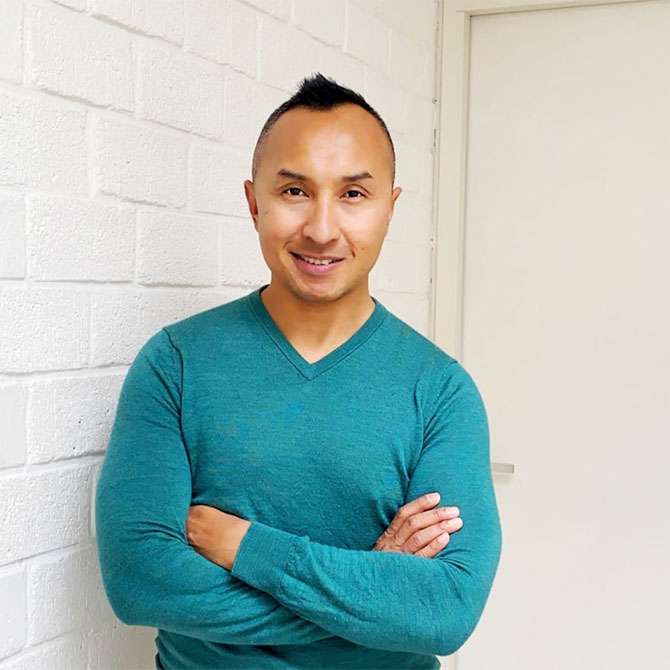 Hailing from Penang, Norman Musa moved to United Kingdom to further his studies in Quantity Surveying before working in the construction industry for nine years. It wasn't until later in his career that Norman realised his passion for being in the kitchen, jumpstarting a new path as a self-taught chef. Despite not having a formal culinary education, he picked up some cooking tips from his parents, who ran a canteen back home. With practice and determination, he worked his way up to open his first restaurant, Ning, in Manchester in 2006, followed by a second in York six years later.
Since then, he has appeared in numerous food shows, masterclasses, and magazines, as well as written cookbooks with Malay, English, and Dutch translations. He is now based in The Hague, Netherlands, where he continues to bring Malaysian and Southeast Asian cuisine to the forefront through his cooking.
Follow Norman on Instagram at @chefnormanmusa.
Diana Chan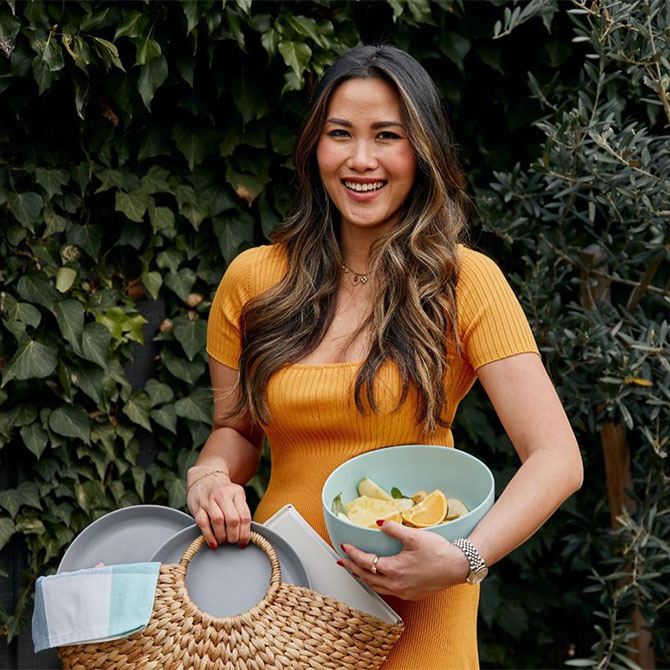 Yet another Malaysian-born Australian who has made it big in the food industry is Diana Chan, winner of MasterChef Australia 2017. A former chartered accountant turned chef, Diana developed an interest in cooking from a young age, having watched her parents prepare Peranakan and Chinese dishes at home.
After winning the famed cooking competition, she went on to host SBS Food's Asia Unplated with Diana Chan—a cooking series that explores authentic Asian flavours and home-style dishes. She is also actively promoting tourism in Malaysia, on top of launching her column in Delicious Magazine and hosting food demonstrations at various events in Malaysia and Australia.
Follow Diana on Instagram @diana.chan.au.
Ili Sulaiman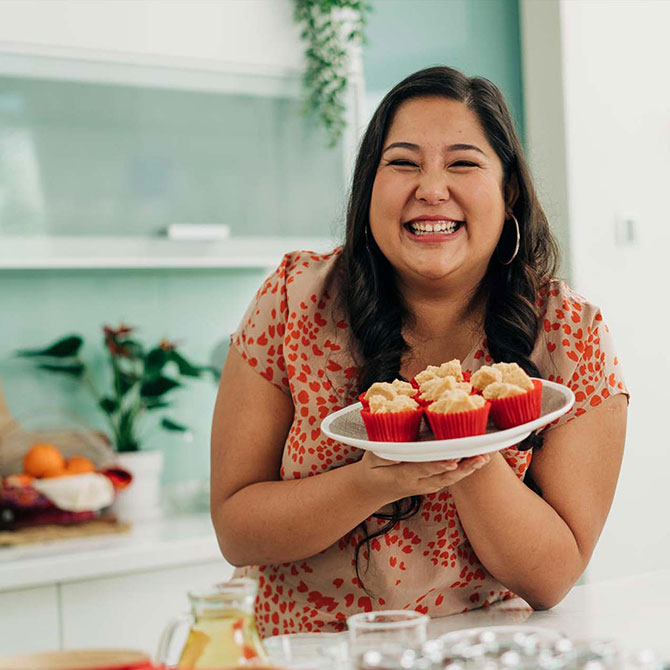 Ili Sulaiman is a Malaysian chef, entrepreneur, TV presenter, author, and Asian Food Network ambassador who rose to fame after winning the 2015 Asia Food Hero competition. Often described as bright and bubbly, Ili's personality is reflected in her cooking, featuring dishes that burst with colour and flavours inspired by her Malaysian heritage.
After leaving the corporate world, Ili founded a catering business, Dish by Ili, and co-founded Ili Pot Delivery, a halal steamboat and grill delivery service. Prior to that, she had a stint at one of London's most prestigious fine dining restaurants, Mosimann's. You may also recognise her from shows like Home Cooked: Malaysia, Family Feast with Ili and Family Feast with Ili on the Asian Food Channel.
Follow Ili on Instagram @ilisulaiman.
Sherson Lian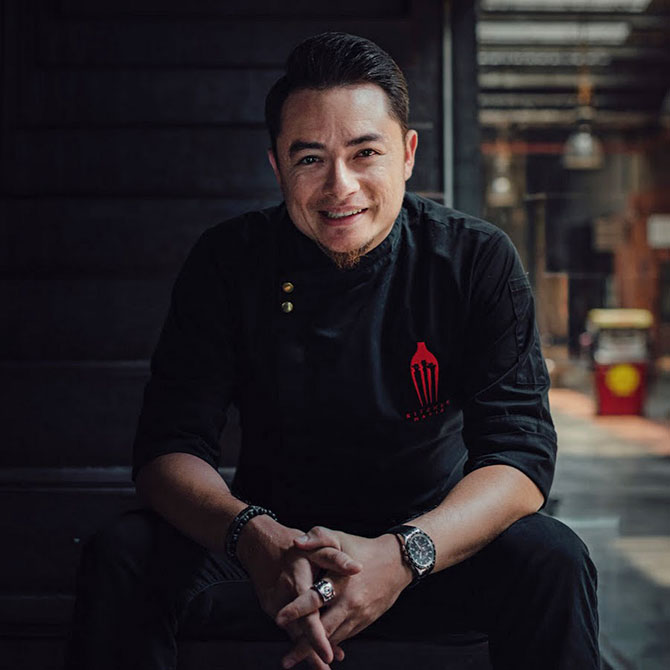 Sherson Lian is another familiar name in the local F&B and TV industries, given the chef's kitchen skills and natural charisma in front of the camera. Lian developed an interest in cooking at the age of 11 while helping out his mother at a café, consequently working his way through local hotels and cafes before cutting his teeth as a manager of a local eatery business.
He shot to fame after hosting the TV programme 5 Rencah 5 Rasa in fluent Malay, introducing original recipes using simple Malaysian ingredients. From then on, he has appeared as host and judge for several cooking shows and events across Asia, including Asian Food Channel's Great Dinners Around the World—where he whipped up meals for honourable guests from around the world. He is also the founder of Makhan by Kitchen Mafia and actively updates cooking tutorials and recipes on YouTube.
Follow Sherson on Instagram at @shersonlian.
For more stories on Malaysian chefs, head over here.