Delving deeper into viticulture and wine through the eyes of an insider
Comfortably nestled amidst the plush tufts of a Chesterfield at Lavo (a newly opened restaurant by the Tropicana Golf and Country Resort), we balanced a glass of wonderfully crisp Sauvignon Blanc Semillon in one hand while we readied our questions for a tête-à-tête with Cameron Murphy—the man who orchestrates the moving gears at Margaret River's pioneering winery, Cape Mentelle.
As he spoke of the dreamscape he calls his office and home, we quickly pushed out the faint resentment of the standard artificially lit and air-conditioned offices we camp in five days a week and went on that trip to the coastline of Western Australia with him.
Cape Mentelle sounds absolutely incredible. What is it like working and living there?
I've worked with Cape Mentelle for 11 years now but I moved over full time a little over two years ago. It's amazing. The nearest traffic light is 60km away, so traffic jams are never a problem. I'm very lucky to live down by the beaches, just a few minutes from the vineyards and the office—it's great natural environment, a great lifestyle.
Besides being a coastal paradise, the Margaret River is a very special place for viticulture too. Tell us how the surroundings affect the wine produced by Cape Mentelle.
The wine we make is really a reflection of the environment. The French refer to it as terroir—a magical combination of climate, terrain, soil and how the grapes react to that. We're so lucky at Margaret River to have a unique wine paradise that is surrounded by the ocean on three sides. This moderates the climate—giving us wonderful warm days but very cool nights when the sun sets behind the Indian Ocean. This means we have beautiful ripeness of the fruits during the day but at night, they get to rest for that splendid acidity. In our 50-year history, there's only been one less-than-ideal vintage. In Australia, it's perhaps the most consistent wine region.
Digressing a little, I may or may not have tried to sign up for a movie under the stars at Cape Mentelle whilst at work the other day. What can people expect during their visit to the area?
Hospitality and tourism are really a big part of the winery. Cape Mentelle has got a fantastic cellar door and also an outdoor cinema, which we run through the summer nights. We have about 12,000 people visit during the warmer months and over 90 nights, we screen movies underneath the stars by the vineyards.
So, it's not just perfect for wine, it's perfect for visitors too! There are great beaches, restaurants, and the area is made up of many national parks. If you're lucky, you might even catch glimpses of the whales south of the Cape during their migration journey. It's just an amazing environment to visit and on top of all that you have the benefit of 110 wineries on your doorstep.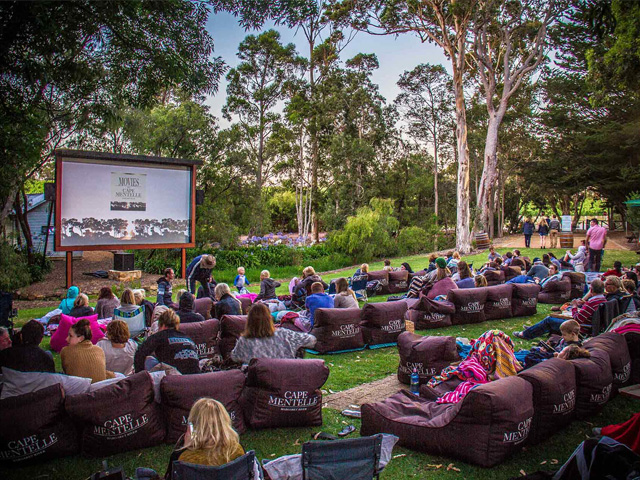 So, what's a typical day of work as the Estate Director at Cape Mentelle like?
My day to day is fairly mundane compared to the exciting things that happen in the vineyards. It's a lot of communication with our offices, the technical and distribution teams, working with administration and finance, plus the local regional committee and board at the Margaret River Wine Association. It's very busy, but really I would split my day probably half the time with markets, half with the local teams and coordinating the business overseas as well.
My responsibility overall is the profitability and success of the business—that means travelling the world and talking about the wines because selling wine is just as important as making wine.
Would you be able to walk us through the portfolio of wines Cape Mentelle offers and highlight some of your star players?
We actually make about 15 wines but some of those are exclusive to the cellar door. In terms of the export market, our most successful wines are our Sauvignon Blanc Semillon and our Cabernet Merlot blends. These have been leaders in each of their respective markets both in Australia and internationally since they came about.
From there we go into our gold label tier of wines, and in that we have really unique expressions of the best Margaret River Chardonnay and Shiraz. Our top icon wine, a predominantly single vineyard Cabernet Sauvignon has always been rated in the country's top 10 cabernets. In fact, it's been listed in Langton's (Australia's definitive fine wine bible) top 34 wines in Australia.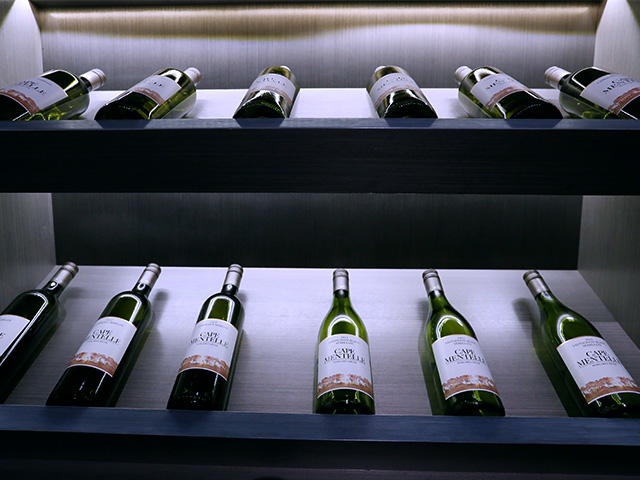 The general rule of thumb is red with meats and white with seafood. Would you agree, or in your expert opinion, can the rules be bent a little?
Look, as a general principle that's a pretty safe bet but I've got to admit especially in Asia I've had some amazing food matches with our top Cabernet Sauvignon. A fish dish would typically go with white but something like cod that has that beautiful firm robust flavour, when matched with some heavy sauces, the rules can be bent. The reason why red wines tend go so well with meat is that the tannins in red wines love to bond with proteins. Sometimes it's better to think red wine and protein; it doesn't necessarily have to be red meat.
If you could only bring one bottle with you for a Malaysian feast, which would it be?
For me there are some golden rules particularly in Malaysia, where there's such fantastic spicy food. I think sometimes heavily spiced food or food with a lot of chilli can clash with the fine tannins of a great cabernet. So, if I could only take on bottle, it would actually be the Sauvignon Blanc Semillon. It has this beautiful citrusy character to it; it's really well balanced and loves aromatics like garlic, chilli, ginger, galangal, tamarind, lemongrass, kaffir lime, and those rich Malaysian spices.
The climate is also really important to consider in these warm environments. It's good to have a wine that is fresh and crisp, not cloying and not too heavy. A beautifully chilled glass of Sauvignon Semillon for me is the ultimate match.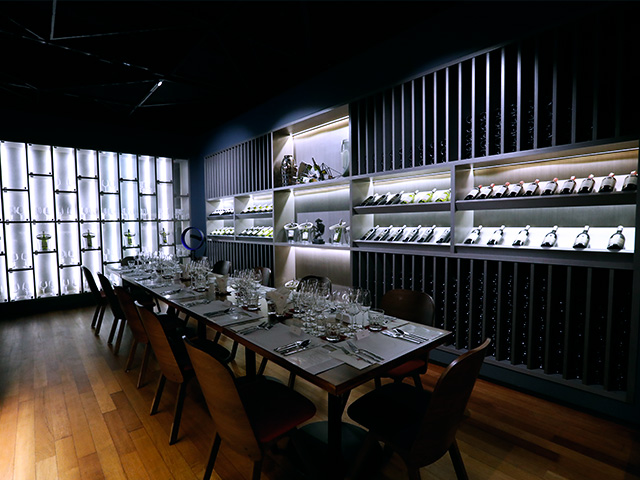 We can't ignore that sustainability is the hot topic at the moment and is what will ensure a future in many industries. How crucial is sustainability at Cape Mentelle and in the world of viticulture?
Sustainability is vital. We were the first winery in Western Australia receive Entwine certification—an industry certification that recognizes best sustainable practices. Our winery is 100% water self-sufficient, which means we don't bring in any water. All the water used is recycled through a series of natural dams and filters. After we finish pressing our fruit, the grape marc (grape skin) is mixed with hay and different material and used again as compost. It's a virtual cycle.
Being pesticide and herbicide free, we have free range guinea fowl and geese in the vineyards, which eat the insects. While we're not certified organic, we certainly use a lot of the practices. Viticulture is essentially farming, we believe the more natural you can be, the less intervention, the better. Really, that's our mantra.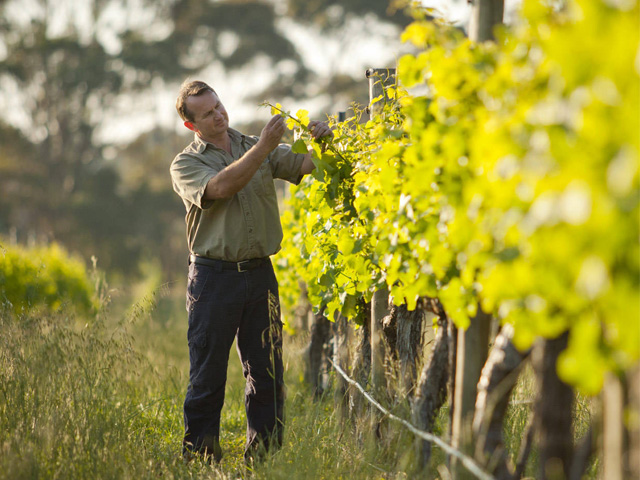 Finally, when someone buys a bottle of wine by Cape Mentelle, what should they expect? In other words, how do you ensure consistency and excellence in your products?
Quality is first and foremost on our mind. Seeing as Margaret River is not a big wine region, we have spent a lot of money to focus on growth through quality instead of volume. We actually sell on a very large component of our fruits every season that doesn't meet the very best grade; so, keeping only the very best fruit is one of the key parameters of maintaining our position as market leader in many of our styles.
People are very important to us; so besides technology, we invest very heavily in training and recruiting the very best teams and winemakers. We also are very lucky being part of the Moët Hennessy group in that we have great sharing between the wineries around the world. It's also fantastic to be back in KL, to be able to share our wine with people.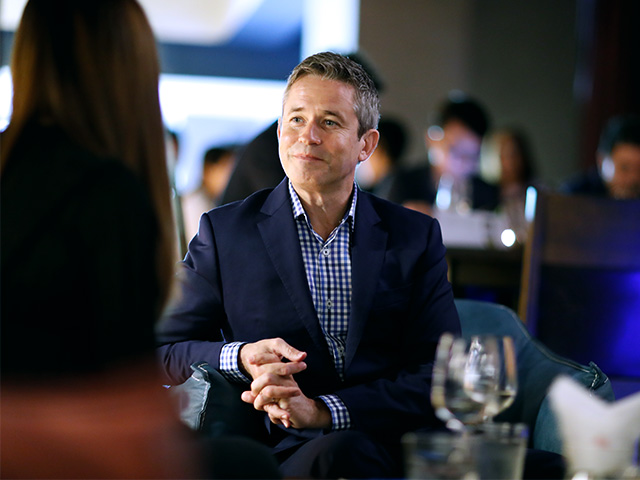 "That's what's wine is about, it's about sharing."
Indeed, it is.
We were guests at a specially curated wine pairing degustation that showcased the unparalleled finesse of exquisite Cape Mentelle wines paired with exceptional food by Lavo. Fortunately enough for us, the interview was done prior to the decadent meal. Peruse the gallery below to see how we were kindly wined and dined to a blissful stupor.
Related stories:
Moët & Chandon winemaker Marc Brévot talks about his job and MCIII
Dom Pérignon harnesses the 'Power of Creation' through art
Cool cocktails: 6 interesting bars to check out in KL