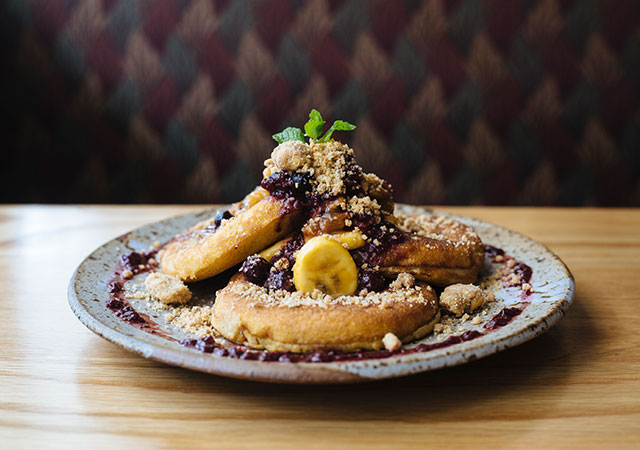 The popular cafe slash coffee roaster from Singapore recently landed in KL and has been causing much food envy and raving reviews for its coffee. Offering a wide selection of dishes and drinks, one can keep going back for more and never get bored of its menu.
To try: Common Man Fluffy Pancakes with caramelised bananas, walnuts, berry coulis and salted caramel sauce if you have a sweet tooth or for something more hearty (and savoury), Common Man Full Breakfast. The cold brew here is a must as well. Alternatively, we would recommend the Sautéed Kale & Egg White Scramble (so addictive).
Address: A-G-1 New Podium, Plaza Vads, No. 1 Jalan Tun Mohd Faud, 60000 Kuala Lumpur
Opening hours: 7.30am – 6pm
2. Wild Honey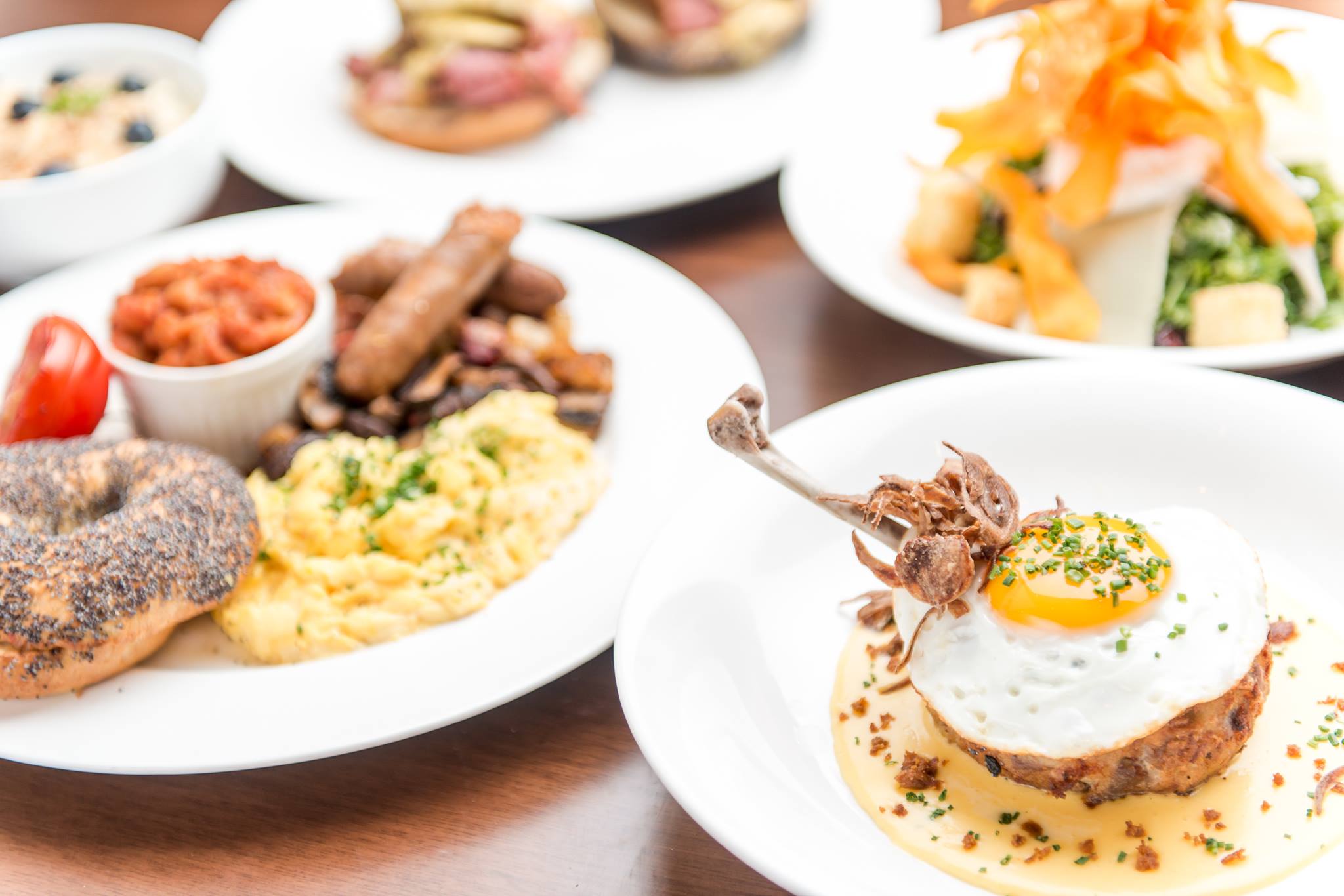 It may be another Singaporean all-day breakfast cafe that has made KL its home away from home but Wild Honey prides itself especially for their elaborate egg ensembles that range from eggs in burritos to eggs with merguez. Couple its menu of comfort foods with a welcoming, cosy interior and a prime location that is Pavilion KL and you'll find that it's a cafe combo that works. Note: You can even order wine to pair with your brunch.
To try: Barbary (duck hash with duck confit leg, pink grapefruit hollandaise and crispy shallots) and the Breakfast Burger (beef, pastrami, fried egg, zucchini relish and chipotle aioli on a brioche bun)
Address: 6.44.00 & 6.45.00, Level 6, Pavilion Kuala Lumpur
Opening hours: 10am – 11pm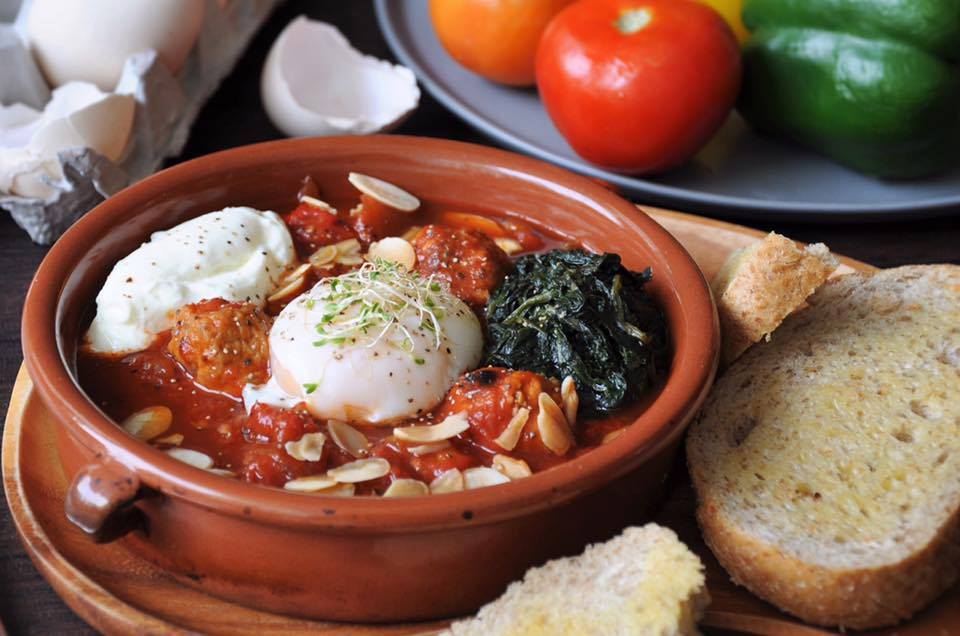 They may label themselves as a breakfast and brunch cafe but Pan and Tamper's menu is suitable for casual lunches and comforting dinners. The one thing you'll notice that's prevalent among some of their dishes, however, is the mention of a 63° egg-a flawless poached egg. And for that, it's a must-visit for brunch lovers.
To try: The baked eggs that come in either Uno (highlight: chicken meatballs) or Dos (highlight: curried lamb sausage and served with roti pratha); and the Cave Man Breakfast (for the ultimate big breakfast)
Address: D1-G3-9, 1, Jalan Dutamas 1, Solaris Dutamas, 50480 Kuala Lumpur (at the back of Publika)
Opening hours: 10.30am – 9pm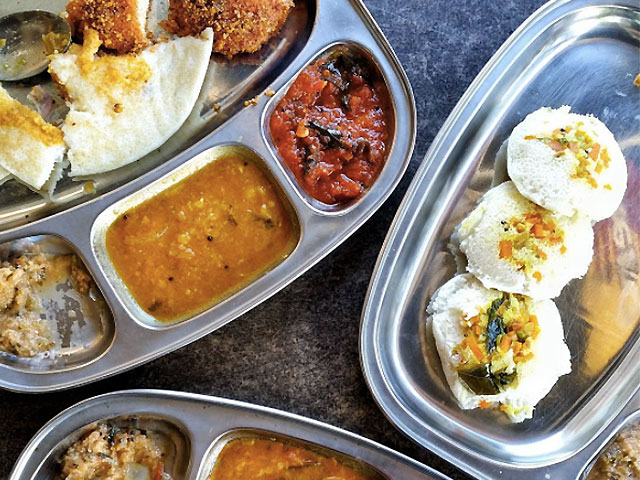 A restaurant that specialises in only one item may ellicit notions of boredom but when that single dish comes in flavours previously unheard of (to us, at least) and over two dozen different accompaniments, monotony will certainly not be found on the menu.
To try: Butter Podi Idli (spiced and battered, then crisped till golden in butter) and Manchurian Idli (fried idli coated in sweet and sour sauce)
Address: 64, Jalan Maarof, Bangsar Baru, Kuala Lumpur
Opening hours: 8am – 8pm (Open daily)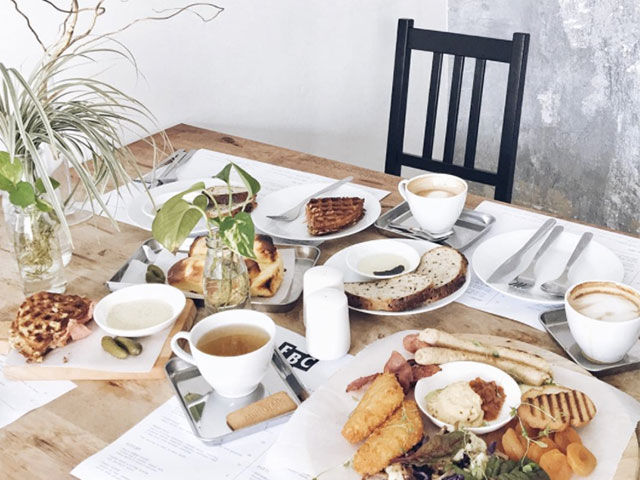 Previously operating as a home-based weekend breakfast club, a brick and mortar lot that opened for business in January has made this particular brand of fancy breakfasts available in Bangsar on any day the craving strikes. While the a la carte dishes are fancy enough on their own, true splendour comes in the form of the weekend brunch with a bottomless starter plate before the mains and desserts.
To try: Three-course weekend themed brunches with notably lavish grazing boards
Address: 6-1, Jalan Telawi 2, Bangsar Baru, Kuala Lumpur
Opening hours: 9am – 4pm (Tues – Sun)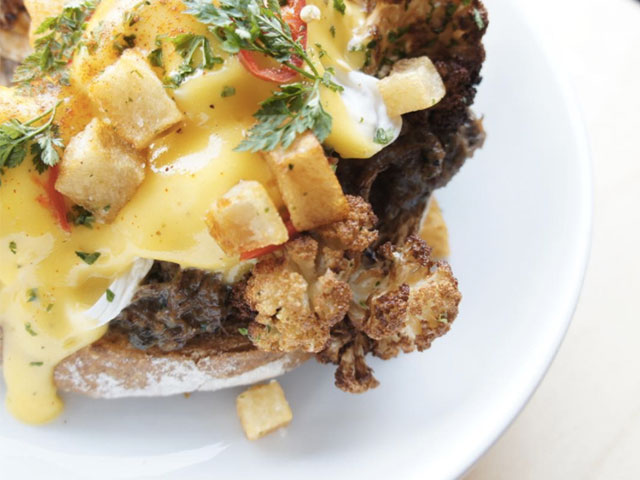 A twin of the Melbournian cafe, its KL outpost is the only spot in the city where thieves openly congregate. Every weekend since its launch, the very Insta-worthy vicinity has seen snakes of millennials queueing for a chance to sample the Asian-influenced, Aussie-style plates in the captivating rustic glasshouse-esque structure.
To try: Mr. Terry Benedict (24-hour braised beef cheeks, poached eggs, crisp patatas and yuzu hollandaise) and Gypsy King (garlic rosemary polenta bars with beetroot and citrus cured salmon trout, cauliflower and parmesan puree, roasted mushrooms and poached eggs)
Address: 29-5, Jalan Riong, Bangsar, Kuala Lumpur
Opening hours: 9am – 5pm (Tues – Sun)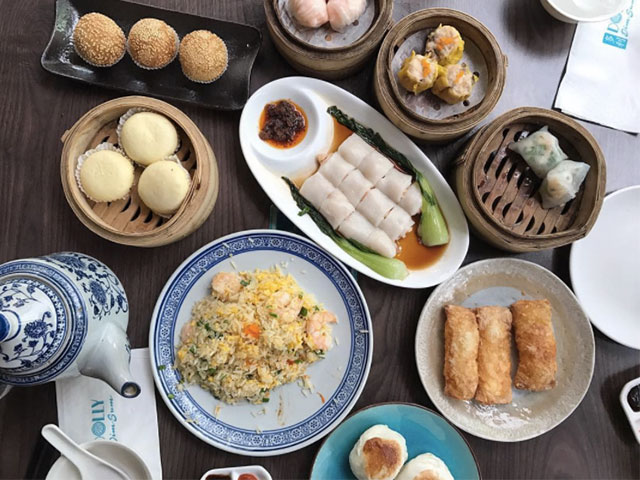 A contemporary Chinese tea house serving all-day grazing plates is a dime a dozen in this city. But one that serves beautifully made pork-free dim sum within a stylish restaurant complete with modern design features and a snazzy yet casual ambience? Just this one.
To try: Dim sum classics like har gao, siew mai, and a crowd-favourite, the liquid gold-oozing egg custard buns
Address: Pavilion Elite, Avenue K, NU Sentral
Opening hours: Dependent on outlet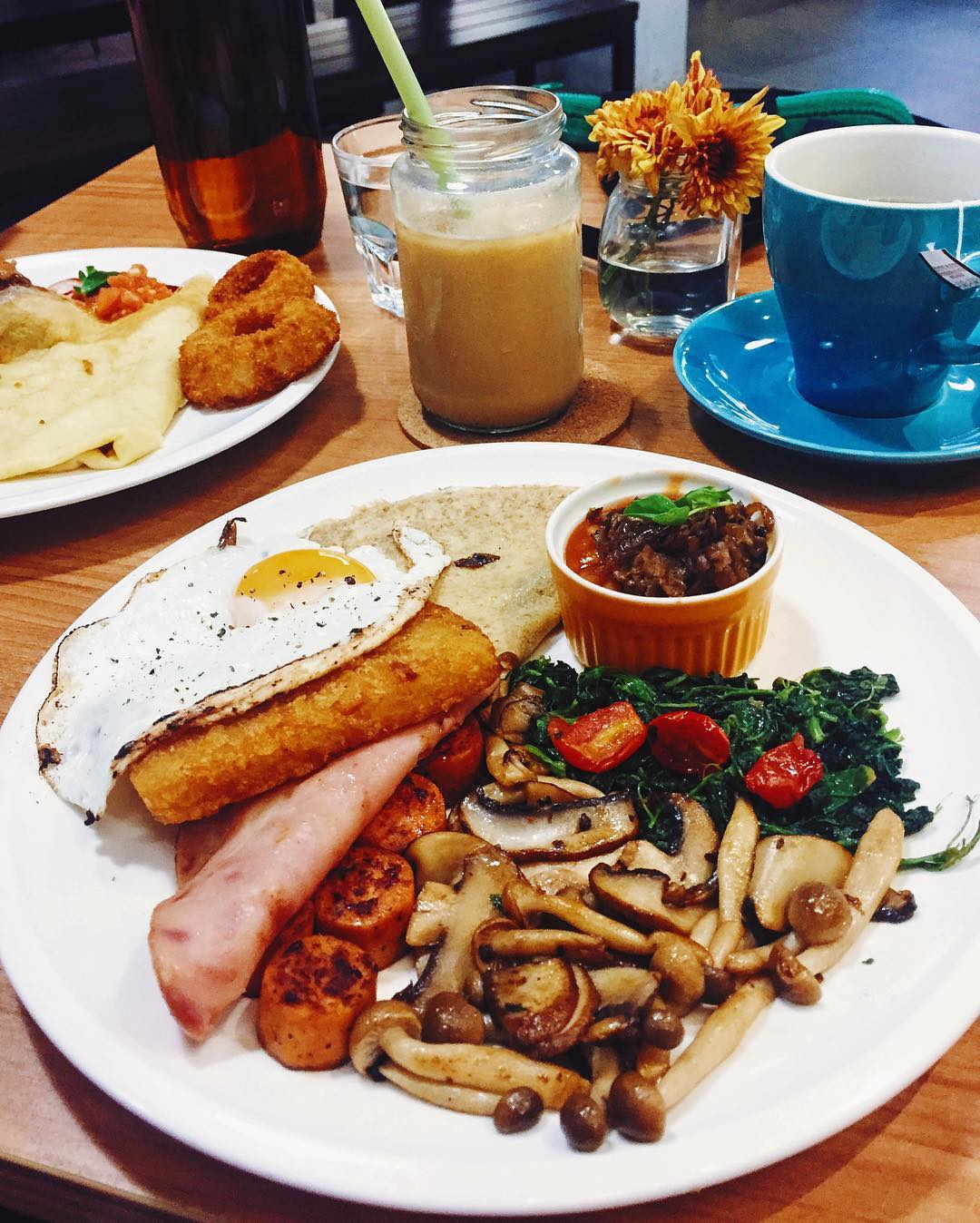 Perhaps one of the most popular brunch cafes in PJ that has managed to maintain its standards since it first opened, Strangers at 47 reopened a few months ago to reveal a bigger space and additional items on their menu. Through and through, however, it's the crepes here that you can't miss out on.
To try: BBC (all the breakfast faves in one) and Eggcited Over Cheese (chicken chorizo, caramelised onion, baked mozarrella cheese, golden hashbrown, sunny side up egg)
Address: 47, Jalan 17/45, 46400, Petaling Jaya
Opening hours: 11am – 10pm on weekdays, 9am – 10pm on weekends, closed on Tuesdays
Related stories:
#BuroDiningGuide: 7 Places to try in KL for anything Western
#BuroDiningGuide: 5 Restaurants to try for authentic or unique Malaysian cuisine