This one is for the fans of DVF, pretty things and afternoon tea sessions
Combining our love for fashion and food (and indulgent spa treatments), the Temple House is currently having an exclusive Diane von Furstenberg (DVF) Afternoon Tea and Spa package that is inspired by the iconic DVF wrap dress with the chain link motif. It is affectionately called the "Love Story of DVF".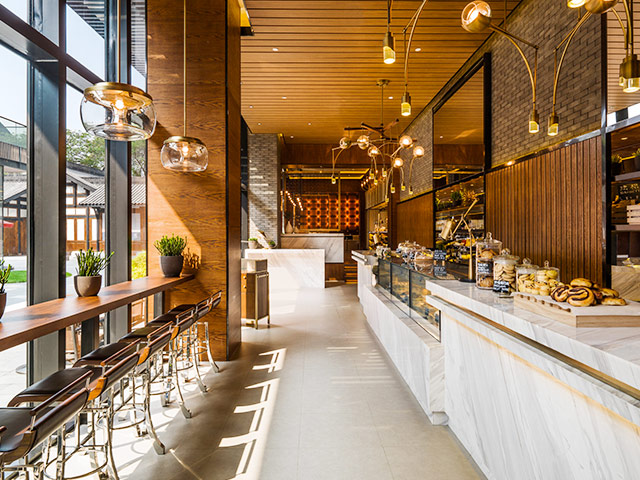 Expect a gorgeous tea set of Mango and Coconut Mousse, a Berry Macaroon featuring classic DVF patterns, Strawberry Profiterole and Opera Cake with a touch of DVF sweet colours - an impeccable presentation that truly speaks the DVF voice that celebrates women's self-confidence and innate elegance. Served at the hotel's The Temple Cafe, the set includes some of their delectable specialties such as the Gorgonzola Puff Pastry Tart, Smoked Salmon and Egg Salad Finger Sandwiches, Cauliflower and Parmesan Tart with Sturgeon Caviar.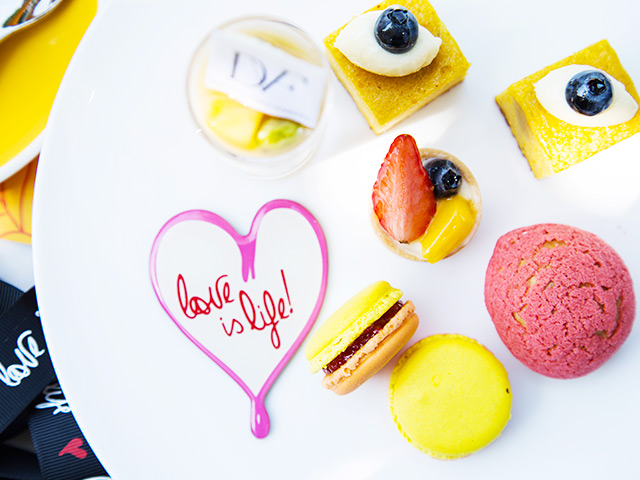 While the treats may be gone after the very satisfying afternoon tea session, you'll still be able to bring home an exclusive gift package and gift voucher. The real sweet finish, however, is the tailor-made DVF treatment package exclusively tailored by the Mi Xun Spa to complement the afternoon tea set. First, there's the DVF Lux Lips, which is a skin rejuvenation facial treatment that is meant to lift, plump and brighten your complexion through a ritual of enchanting techniques combined with rich, buttery textures. You can also opt for the DVF Wrap It Up body treatment that will help boost your vitality and regain your body's energy. 
The Diane von Furstenberg (DVF) Afternoon Tea is priced at US$41++ for two and is served daily from 2.30pm to 5.30pm. For more information, visit the Temple House website. 
Related stories:
There's a Roger Vivier-themed Afternoon Tea set in KL
Secret Agent Kloss turns it out for DVF
Top fashion designer hotels for a lavish haute vacation
SK-II x Buro 24/7 Malaysia Mother's Day Afternoon Tea: The highlights