Wondering what to eat when you're not having the best of days? Take a look at the list below and you might just find one that helps
Life isn't all sunshine and rainbows; there will definitely be ups and downs. This is why self-care is essential. It is important to shower ourselves with love and attention—whether through skincare, shopping, spa sessions, staycations, or road trips. 
On days that we don't feel our best, we can even reach for our favourite food or snacks. When we need to feel better, all we need to do is munch on our go-to snack and voila—an instant mood booster.
Without further ado, check out our answers below: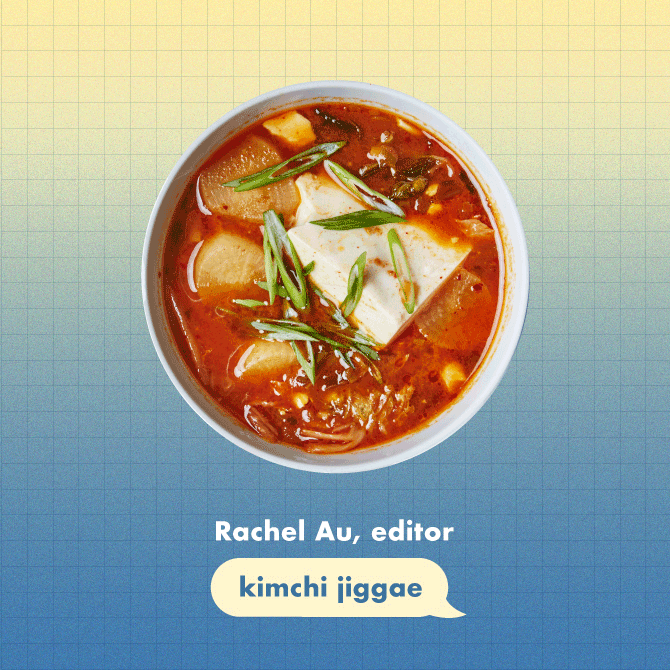 Nothing beats a steaming hot pot of kimchi jiggae on a day where I feel like I'm at my lowest. Just imagining that bubbling stew filled with slices of meat, kimchi (of course), soft tofu, and straw mushrooms has me salivating already! It's literally my comfort food, and the spicier and sourer it is, the better. Maybe it's akin to burning away all my stress, anxiety and sadness. Or maybe it's just tasty.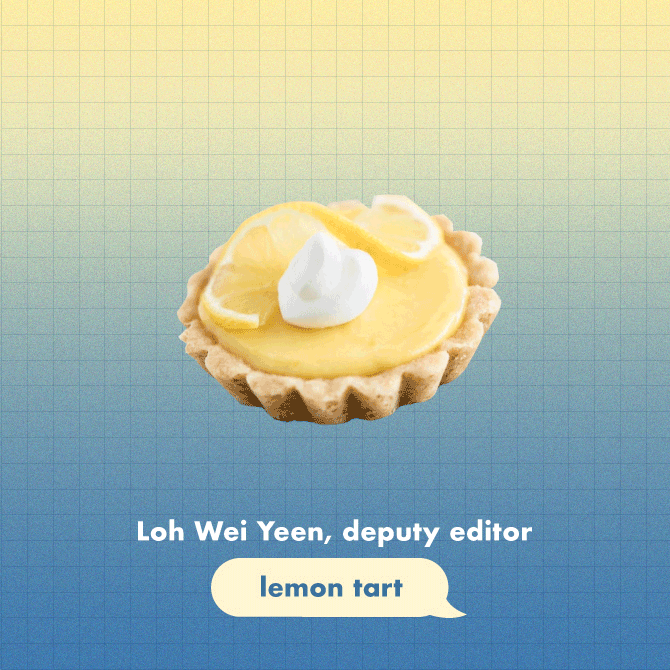 I'm not a huge snacker but I have to concede to the powers of a feel-good treat. As the saying goes: when life throws you lemons, you make lemonade; but why not go an extra mile and make dessert out of it? What gets my mind off things is usually a slice of lemon tart—the tart-er, the better. The biting, acerbic flavour of it always reminds me that the best things in life don't necessarily come sweet.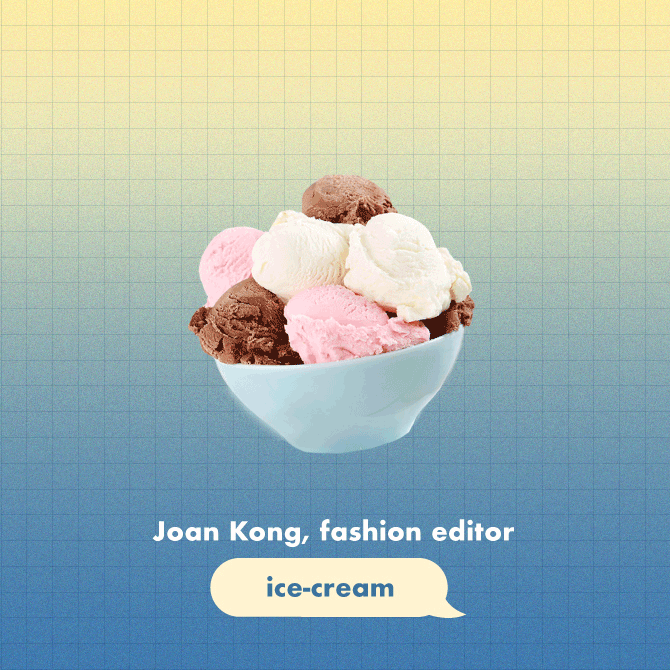 I love ice cream for two simple reasons: 1) It's absolutely delectable (duh!), and 2) Whether you're feeling sad, happy, or stressed, the creamy and cool dessert is perfect for all occasions. It's really the ultimate mood-booster. My favourite flavours from each store? (You know, just in case you'd like to send me some). Macadamia Nut from Haagen-Dazs, Passionfruit Cheesecake from Inside Scoop (which has been sadly discontinued?), Orange Sherbet from Baskin Robbins, Pistachio and Pulut Tai Tai from Piccoli Lotti, Banoffee from Kind Kones, and when all else fails, a plain ol' chocolate sundae from McDonald's works too.
I don't snack often but when I do, I have two favourites: dark chocolate (obviously) and macaroni and cheese. Calleigh might have taken the dark chocolate option away from me, but fret not—I still have the comforting and delicious mac and cheese to save the day. Every much is akin to a warm, tight hug while the cheese fills me up with all the love I need to smile again. To take things up a notch, add some truffle oil and pair the dish with a glass of Sauvignon Blanc. Macaroni in a pot, that's some good, good solution.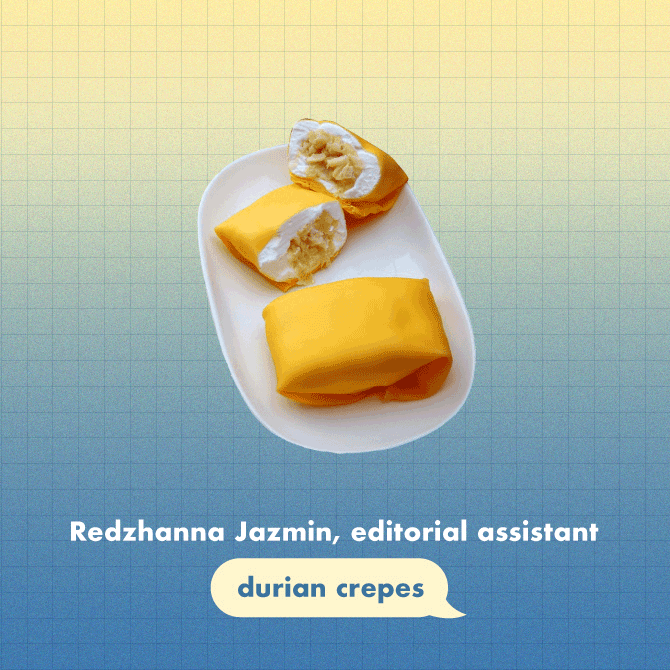 When it comes to comfort food, I usually just reach for whatever is nearest to tie me over. However, nothing soothes my soul quite like a durian crêpe does. There's something satisfying about the tangy sweetness of durian smothered in layers of whipped cream, and the fact that it's all neatly folded into a little crêpe makes it the perfect bite-sized snack. The issues only arise when I remember I'm lactose intolerant.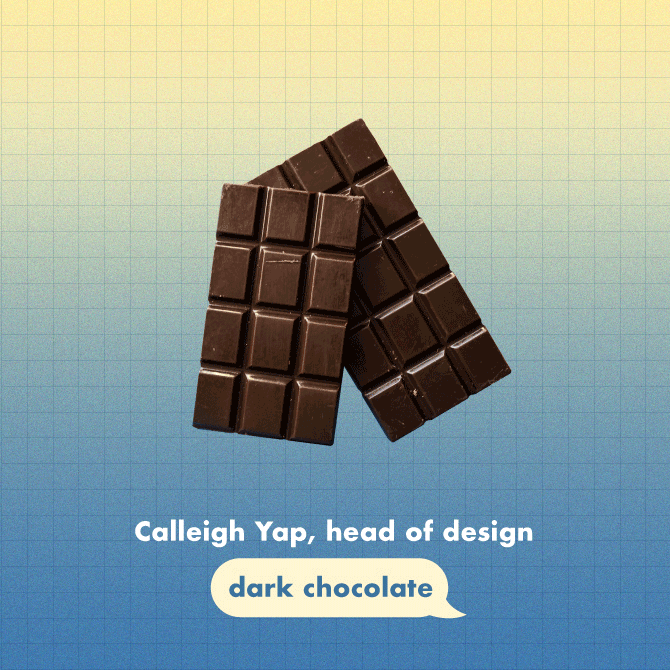 There's just something so rewarding about dark chocolate. The sound of the crackling foil wrapped around the chocolate bar, the satisfying feeling of breaking the chocolate into a perfect square and taking a bite as it melts on your tongue. It's the tip of the candy world: creamy, smooth and dare I say—almost sensual.
Did you know that dark chocolate is both nutritious and a mood booster? It's the perfect snack to eat at any time of the day and appropriate for all kinds of mood that you're in. In my case, when I'm feeling down, dark chocolate is my best friend.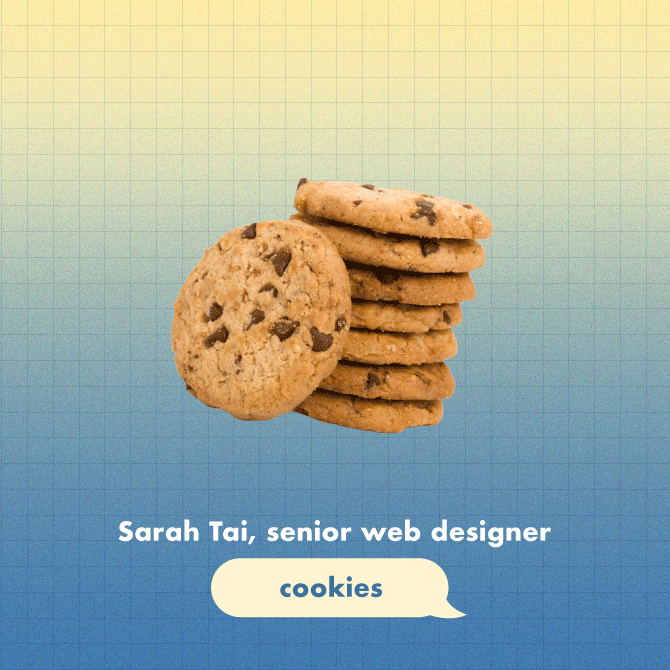 I'd go with cookies! This is mostly thanks to all the cookie ads that I've been getting on Instagram. And right now, I'm really into those chunky, gooey NYC cookies —you know, the ones that are as big as the size of your palm, as thick as a doughnut, and when you break it apart, chocolate or whatever filling oozes out like lava. Imagine having that with a nice hot cup of coffee and you'll definitely feel better than you did without it.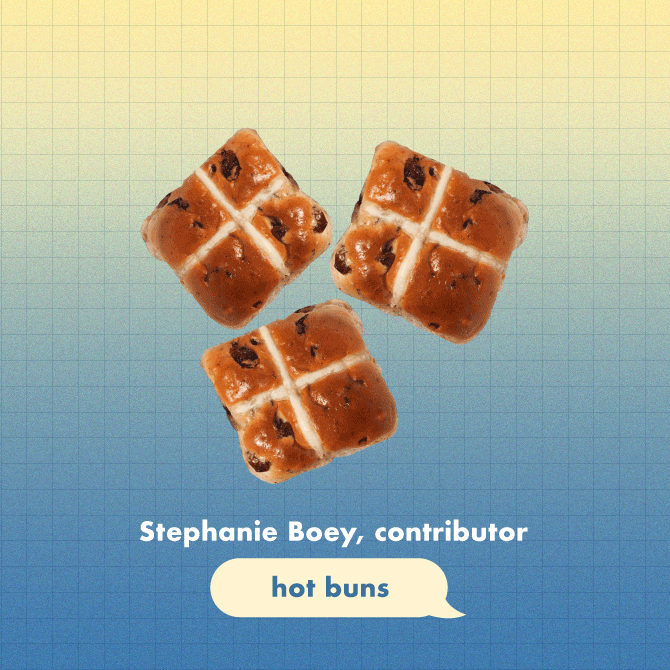 I used to be an emotional eater when I was in my teens, and the most common trigger was exam stress. I have distinct memories of me being distracted by hunger pangs, and running down to my local bakery feeling peckish. I don't have a sweet tooth, sugary treats don't do anything for me; but I'm a real sucker for the savoury. If you're in a low mood, trust in the scent of a bakery to pick you right up. Hot buns fresh off the oven and into my mouth. Extra cheese, please!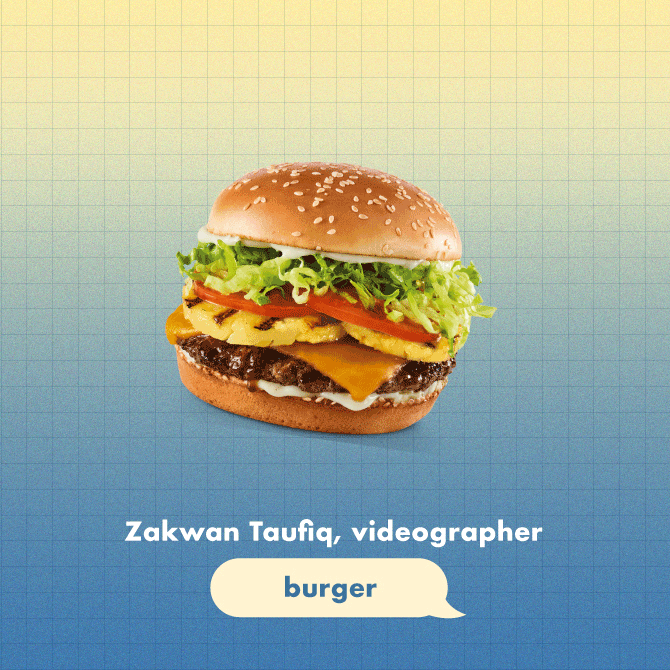 Burgers for me because you know you can drive or ride and get out of your house; and easily get to a spot that sells them. At that same time, you can either play a song that makes you feel better or scream your lungs out to express.
How about you? What is your go-to food or snack to feel better when you're down?