From Singapore to Rio de Janeiro, Phil Rosenthal brings us to some of the best places in the world for all things delicious
Shows that centre around food tend to attract a massive pool of audiences. After all, everyone loves food, especially ones that taste and look amazing. On Netflix alone, there are a myriad of food programmes to watch right now—from Ugly Delicious to The Final Table and Salt Fat Acid Heat to Chef's Table.
One that stands out among the delicious pack is Somebody Feed Phil. The show first premiered on Netflix in January 2018 and followed up with a second season in July of the same year. Phil Rosenthal—creator and writer of Everybody Loves Raymond—hosts the production.
On the show, Phil Rosenthal combines beautiful and scrumptious delicacies with humour, important lessons, and soul. Oh, don't forget about the fun cameos from his parents (and their jokes)! Throughout the programme, he has featured food in Bangkok, Saigon, Lisbon, Mexico City, Venice, Copenhagen, and Cape Town among other cities.
Season Four of Somebody Feed Phil premiered on 30 October 2020—in the midst of self-isolation and the pandemic. While travelling is still restricted in most places, the episodes can transport viewers to other cities around the world. This time, the five places featured are Rio de Janeiro, San Francisco, Singapore, The Mississippi Delta, and Hawaii.
1. Restaurante Lasai (Rio de Janerio)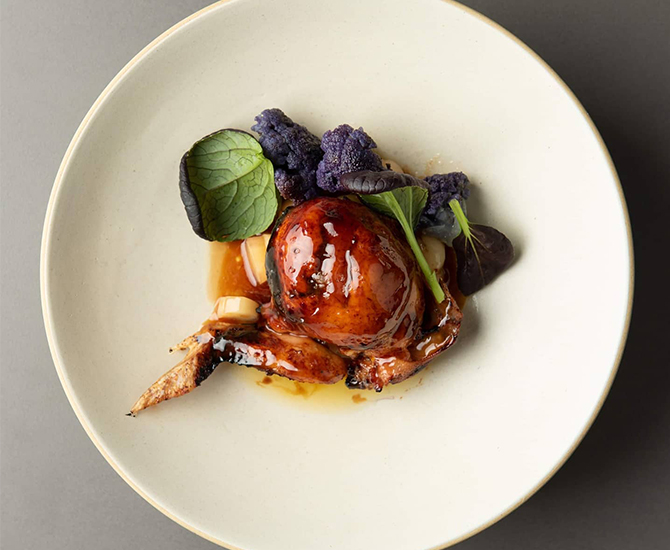 Helmed by Chef Rafa Costa e Silva and his wife Malena Cardiel, Lasai is one of the most well-known restaurants in the country. While the menu here places a huge emphasis on vegetables, the restaurant does not, in any way, sacrifice the use of the freshest products from the sea and the best meats. Brazilian inputs are grown in Rafa's own gardens as well as small farmers in Rio de Janeiro. Awarded a Michelin star since 2015, the restaurant gets its name from Euskera, the language of the Basque country, of which lasai means tranquil.
Website | Facebook | Instagram
2. The French Laundry (San Francisco)
Here's a restaurant that truly need no introduction. Situated in the popular Napa Valley, The French Laundry has been around for more than 42 years. Serving classic French cuisine with the finest quality ingredients, The French Laundry—helmed by Chef Thomas Keller—has been awarded the highest rating of three stars by the Michelin Guide. The menu here changes often but available dishes include the likes of Oysters and Pearls ("Sabayon" of Pearl Tapioca with Island Creek Oysters and Regiis Ova Caviar); as well as "Dégustation" of Broken Arrow Ranch Antelope (Garnet Yam Purée, Caramelized Brussels Sprouts, and Whole Grain Mustard Sauce).

Website | Facebook | Instagram
3. Burnt Ends (Singapore)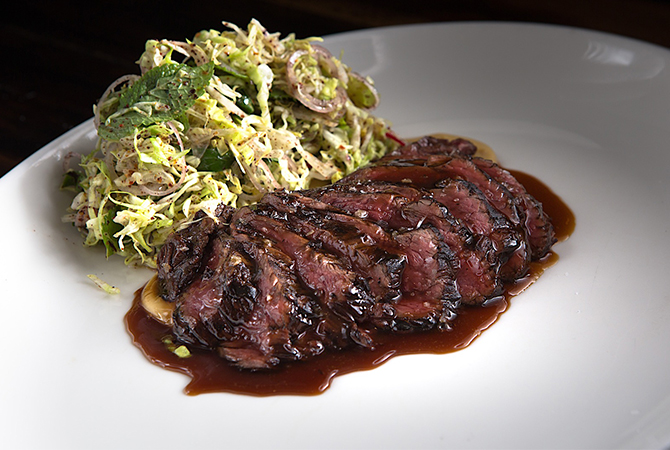 In addition to the plethora of hawker centres in the country, Singapore is also home to restaurants such as Burnt Ends. Established by Chef Dave Pynt, Burnt Ends is a modern Australian barbecue restaurant. With a custom four-tonne, dual cavity oven and four elevation grills, the restaurant takes massive pride in cooking with wood. Awarded one Michelin star, Burnt Ends is where you got quality cuts of meat like 65-day dry aged Aussie beef and Blackmore from Victoria as well as king crabs and freshwater marrons. Of course, you can't forget about the iconic pulled pork burger that Phil devoured as a "dessert". 
Website | Facebook | Instagram
4. Delta Meat Market (Cleveland, Mississippi)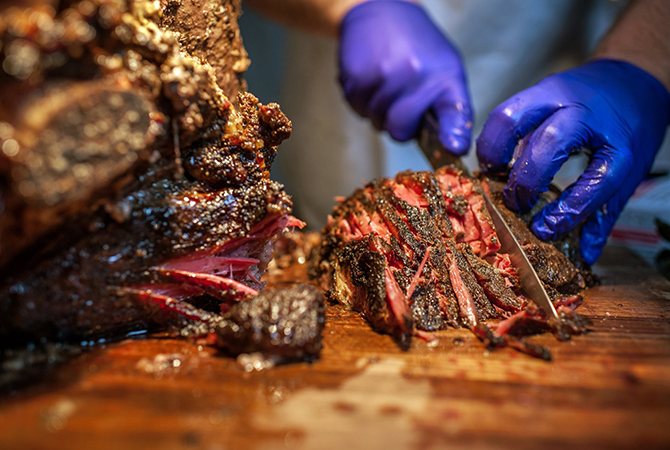 Helmed by Executive Chef Cole Ellis, Delta Meat Market specialises in internationally infused dishes deeply rooted in the Southern traditions. In addition, it is also a premium grocer of specialty meat, cheese, and artisan goods. The menu includes the likes of Catfish Po'Boy, Brisket Grilled Cheese, Grilled Berkshire Pork Tenderloin, and Steak Diane. The fare might be casual here but certainly hearty.
Website | Facebook | Instagram
5. Senia (Hawaii)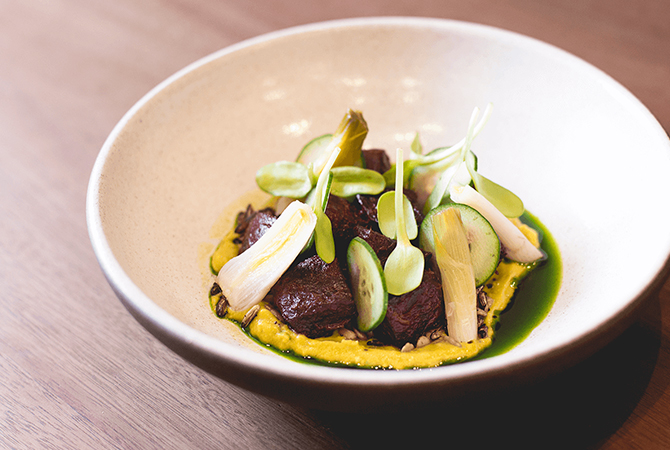 A collaboration between Chef Chris Kajioka and Chef Anthony Rush, Senia serves Regional American cuisine—showcasing the bounty of Hawaii. There is the exclusive Chefs' Counter; offering an immersive dinner environment and placing you in the vibrant kitchen so you to interact directly with the chefs while feasting on the Tasting Menu. Dishes include BBQ Beets, Poke Crackers, Bigeye Tuna, Maui Venison, and King Salmon Cigar.
Website | Facebook | Instagram
6. Candlenut (Singapore)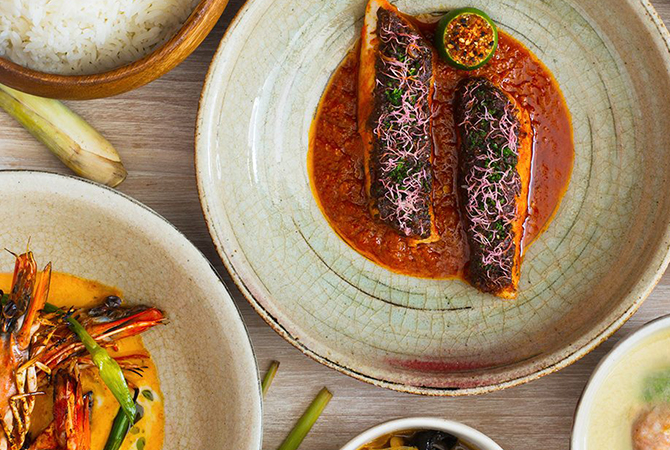 The world's first Michelin-starred Peranakan restaurant—helmed by Chef Malcolm Lee—serves up refined Peranakan cuisine that preserves the essence and complexities of traditional food. Hence, expect menus featuring authentic Peranakan specialties with a modern twist. Dishes include the likes of Westholme Wagyu Beef Rib Rendang (Dry caramelised coconut curry with spices and turmeric leaf garnished with serunding); Candlenut's Buah Keluak Fried Rice (Fried with rich Indonesian black nut sambal and Frenz organic sunny-side up egg); as well as Blue Swimmer Crab Curry.
Website | Facebook | Instagram
The fourth season of Somebody Feed Phil features many restaurants and street food establishments. You are bound to feel an intense rush of hunger while watching. Although there is a massive pool of dining spots in the Netflix show, those featured on this roundup are known to be some of the best—both in the respective cities and the world. If you're already planning for a post-pandemic world, you can add these restaurants to your list of places to visit. Now, we can all thank Phil Rosenthal (and his infectious personality) for bringing us around.
For more restaurants and hotels to visit when the pandemic is over, click here.