Your dad deserves the best and honestly, Nobu KL's special Father's Day Omakase menu is certainly that
This month, it's the dads that will be getting the spotlight as Father's Day weekend approaches. As much as we're grateful for their never-ending love and support, there's definitely no harm in having a dedicated day to them and giving us a reason to truly spoil them; and one of the best ways to that is through the stomach. For this special occasion, Nobu Kuala Lumpur has once again curated an exclusive Omakase menu for your dad (and the rest of the family) to indulge in. 
Chef Philip Leong and his team have done it again as every dish of the 7-course Omakase meal was a feast for the eyes as well as for the stomach with an array of fresh seafood and an oh-so-tender tenderloin beef as the main highlights. Dessert is always a category of its own, of course. 
Our review of the meal boldly started off with fresh half-shell oysters served with caviar and Maui onion salsa that certainly teased the palate for what's to come. In a literal sense, the next dish was a selection of raw fish sushi that, as per Nobu's standards, were fresh and a pleasure to have (no surprises there). Then, it was the kanpachi sashimi salad where the sliced raw fish was served in a rose-shaped appearance (or perhaps I've been seeing too many photos of avocado roses). I have to add that the yuzu dressing (a notable favourite at Nobu KL) added a lovely tinge of sourness to pair with the kanpachi.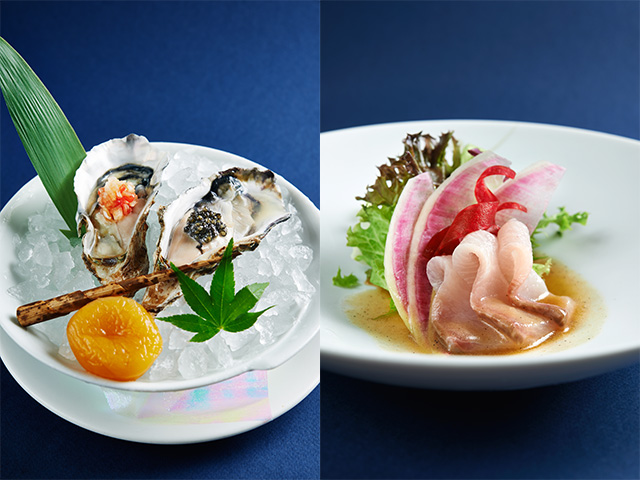 Things got interesting as the next dish was a brick oven roasted cabbage with shrimp, which turned out to be my ultimate favourite for that night. For starters, the meat of the peeled shrimp was juicy with light flavouring from the cabbage's dressing (which was fragrant with hints of Tosazu truffle and vinegar) and its accompanying vegetable was a delightful crunch (literally).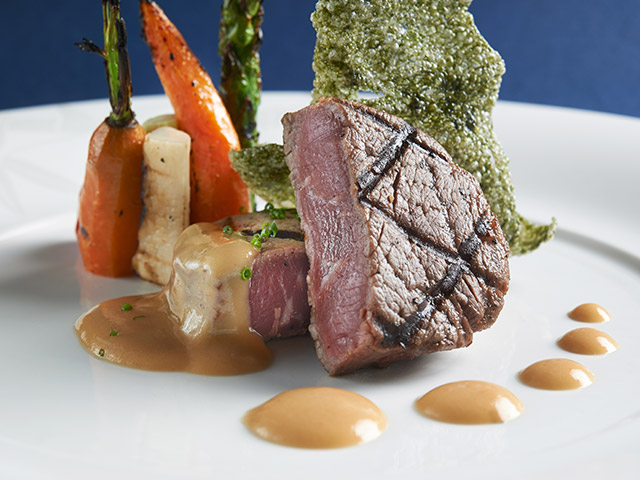 Fans of red meat will love the grilled tenderloin beef served with goma peanut sauce and nori senbei while everyone will surely wish they could bring a whole pack of that nori senbei home (thin and crisp, we all agreed it would make a great snack while binge watching our current favourite TV show). Be warned, however, as the meat is cooked to a medium rare state (though our dish looked almost rare than actually medium rare) so if you usually prefer your beef a bit more well done, do let the staff know. With that being said, I personally don't fancy my red meats to actually look red (read: quite bloody-looking) but this particular Nobu KL's tenderloin beef surprised me - it was super tender on the palate yet it tasted quite cooked. 
The final savoury dish was hot somen that was akin to comfort food because of the broth. For dessert, it was tapioca and tofu pudding with green tea mochi which was really the perfect finish after the hearty and indulgent dishes prior to it. That, and the glistening KL cityscape in front of us. 
The Father's Day Omakase is available exclusively for dinner from 17 to 19 June 2016 and is priced at RM398++ per person. For enquiries or reservations, call 03 2164 5084 or visit their Facebook.
Related stories: