Indian food is without a doubt a major part of the Malaysian cuisine. These are some of the Indian restaurants worth checking out in Kuala Lumpur
We have already established that Malaysians love food. After all, a large part of our culture is influenced by the cuisine we have here. It's how we bond with each other. In fact, many Malaysians love gathering at a mamak where you can get your mee goreng, roti canai, and teh ais. However, if you prefer a more comfortable setting, there are many establishments in Kuala Lumpur specialising in classic Indian dishes—from the North to the South of India. Why not try out contemporary twists on traditional creations at some of the best spots in the city? Without further ado, have a look at the round-up below.
1. Nadodi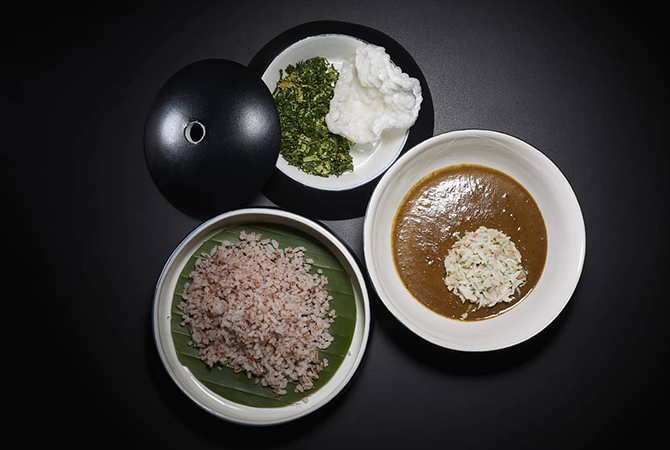 This is where you go to savour Indian cuisine from Tamil Nadu to Kerala to Sri Lanka. Expect a modern twist on traditional dishes with exclusively sourced ingredients and speciality farmed produce. Nadodi takes paying homage to their nomadic ancestors seriously. Menus here come in the form of the Nine-Mile Journey, 11-Mile Journey, and 11-Mile Vegetarian Journey. You will feast on concoctions such as Humble Broth (rasam, tomato salad, and curry leaf gel), Nadodi Globe (short grain rice biryani, country chicken, and raita) and Mind of a Coconut (pradhaman ice cream, cashew soil, and banana syrup). Take a culinary journey across the Southern lands of India.
Address: Lot 183, 1st Floor, Jalan Mayang, Off Jalan Yap Kwan Seng
Contact: 03 2181 4334
Website | Facebook | Instagram
2. Qureshi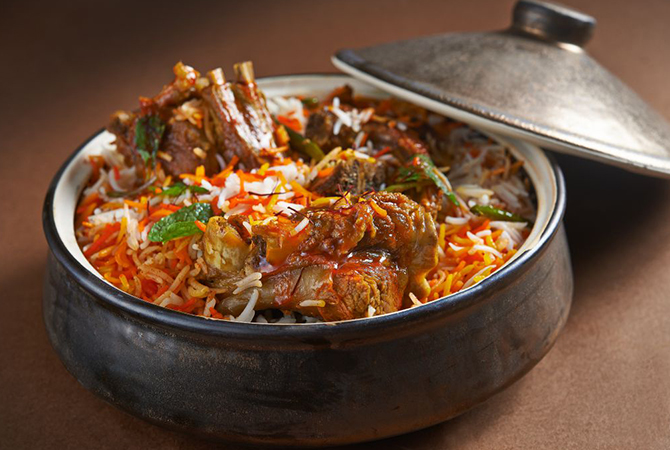 The legacy of Qureshi can be traced back to one specific chef who had history serving the top rulers of India—Imtiaz Qureshi. Coming here means rewarding yourself to top notch Northern Indian cuisine. Kebab is made in a myriad of ways, from the use of stone slabs to open fires to griddles. Try the Burrah Kabab (Tandoori lamb chops with spiced vinegar, potlee and peshawari mas ala). There's also the ever popular Samundari Biryani (Basmati rice cooked in caste iron pot with prawns, herbs, and rose essence) and Murgh Bombay Bohri Biryani (Basmati rice cooked with oriental spices, morsels of chicken and potatoes).
Address: Ground Floor, East Wing, TPC Kuala Lumpur, 10, Jalan 1/70D, Off Jalan Bukit Kiara
Contact: 03 2011 1007
3. Jhann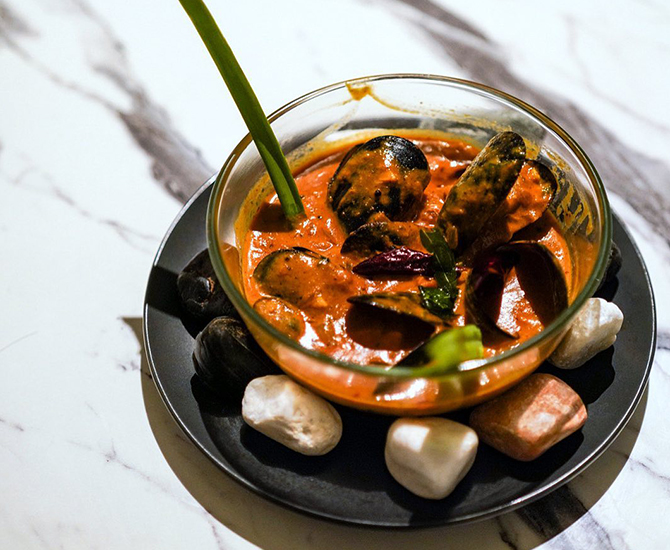 Walk into an elegant and sophisticated interior with Roman columns, a copper chandelier, checkered monochrome marble tiles, and an arched glass metal-frame entrance. Indulge in Jhann's interpretations of nostalgic Nothern Indian cuisine. Start with dishes such as chicken garlic tikka, truffle roti, and a selection of papadums. Continue your meal with The Kohinoor Tandoor Grilled Chicken, Rogan Josh, and vindaloo. You can even customise the level of spiciness—mild to hot. Classics might seem familiar but look forward to contemporary surprises.
Address: 6, Jalan Medan Setia 2, Plaza Damansara, Damansara Heights
Contact: 017 3244 323
Website | Facebook | Instagram
4. Frangipaani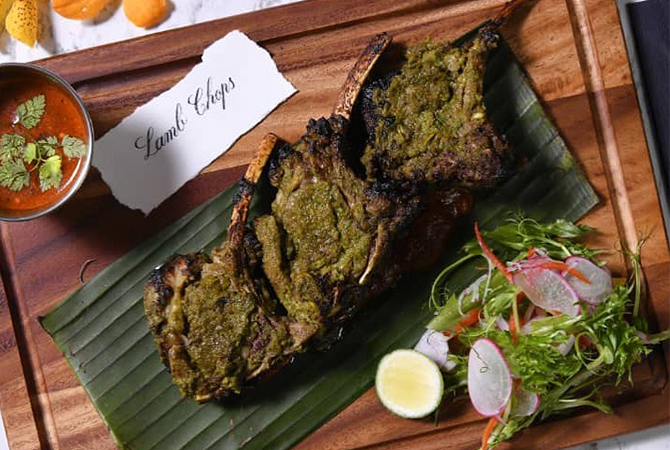 Yes, this establishment was featured in our September edition of #BuroEats but they have cemented themselves as one of the leading Indian restaurants in the city. This is where you should go for popular Indian fare such as Anglo-Indian dishes native of Goa. Whether you're a meat lover or vegetarian, there is something for you from over 60 choices to select. Try the Lamb Special and Butter Chicken as well as the Aloo & Moong Sprouts Chaat.
Address: Mezzanine Floor, The Republik, Jalan Medan Setia 1, Bukit Damansara
Contact: 03 2011 0330
Website | Facebook | Instagram
5. Royal Darbar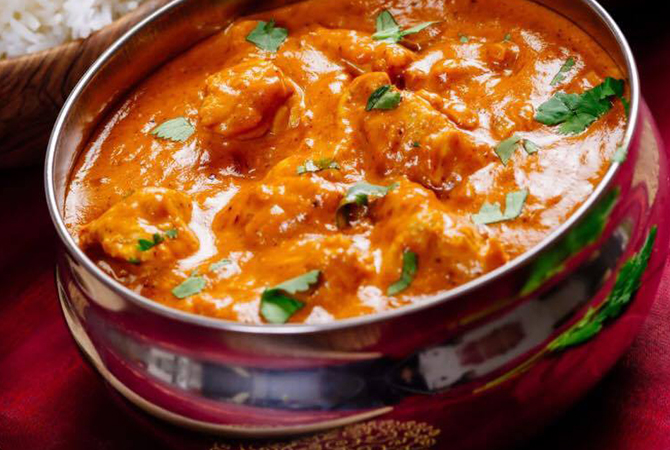 If you want to dine like the Maharajas of yesteryears, why not check out Royal Darbar? Indulge in Northern and Southern Indian cuisine. You can start with Bhel Puri (a combination of papadis, puffed rice, sev, onions, potatoes, raw mango, and chutneys) and Murgh Samosa (pastry stuffed with spiced minced chicken and fried crisp). After that. move on to Rahra Meat (lamb cooked in tomato and onion gravy), Achari Aloo (small potato pieces cooked in spices and spiked with Indian pickle), and Tandoori Prawn Curry (with coconut and mild spices).
Address: 339, Wisma Motor, Jalan Tuanku Abdul Rahman, Chow Kit
Contact: 017 354 4335
Website | Facebook | Instagram
6. Gin Rik Sha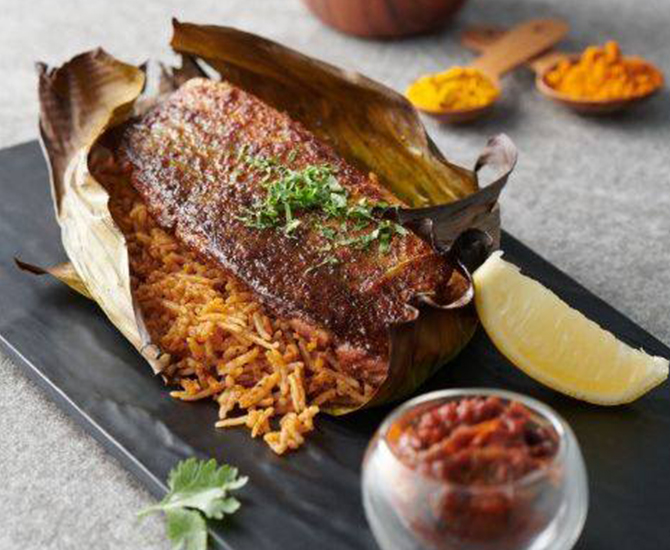 Come here to explore the flavours of modern Indian cuisine and expect to have a great time. The menu consists of options such as Banana Leaf Baked Seabass, Chicken Biriyani, Butter Chicken Poutine, Yoghurt Chaat Bomb, and Glazed Rabri Mousse Ball.
Address: 37, Ground Floor, Plaza Damansara, Jalan Medan Setia 1, Bukit Damansara
Contact: 03 2011 1266
7. Flour
Curated by Chef Yogi and the culinary team, Flour aims to bring patrons on a journey of gastronomic proportions. Specialising in North Indian cuisine, dishes to try here include the 10 hours slow-cooked duck leg charred in charcoal oven as well as Lamb Chop and Mint.
Address: 12, Jalan Kamuning, Off Jalan Imbi, Kuala Lumpur
Contact: 012 960 0053
8. Kayra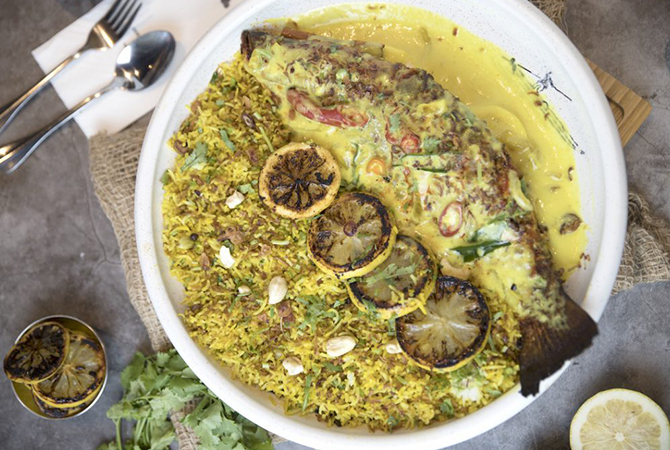 Serving modern Indian cuisine inspired by flavours of the owner's Kerala travels, Kayra celebrates recipes handed down through the generations. Signature dishes to try include Fish Moilee Biryani, Kerala Dahi Puri, Baby Brinjal, and Kayra Roast Chicken.
Address: F08, 1st Floor, Bangsar Village 1, Jalan Telawi 1, Bangsar Baru,
Contact: 03 2714 2932
Website | Facebook | Instagram