The Astor Bar at The St. Regis KL now offers a new menu with a total of 24 cocktails and 16 types of gin from around the world
There are so many reasons to go out for a drink—catch up with friends, to unwind after a long day, celebrations—but so few places in KL that offer a true escape. Minus the crowds. Minus the noise. Enter the Astor Bar at The St. Regis KL with its opulent setting of lush sofas and carpets, wooden panelled walls with gold accents, a dark marble bar, art deco chandeliers and an exclusive wine room with a gold ceiling dome. Recently, they've even added three Terry O'Neill's photographs that feature the Rat Pack: Frank Sinatra, Dean Martin and Sammy Davis Jr. That's not all that's new at Astor Bar.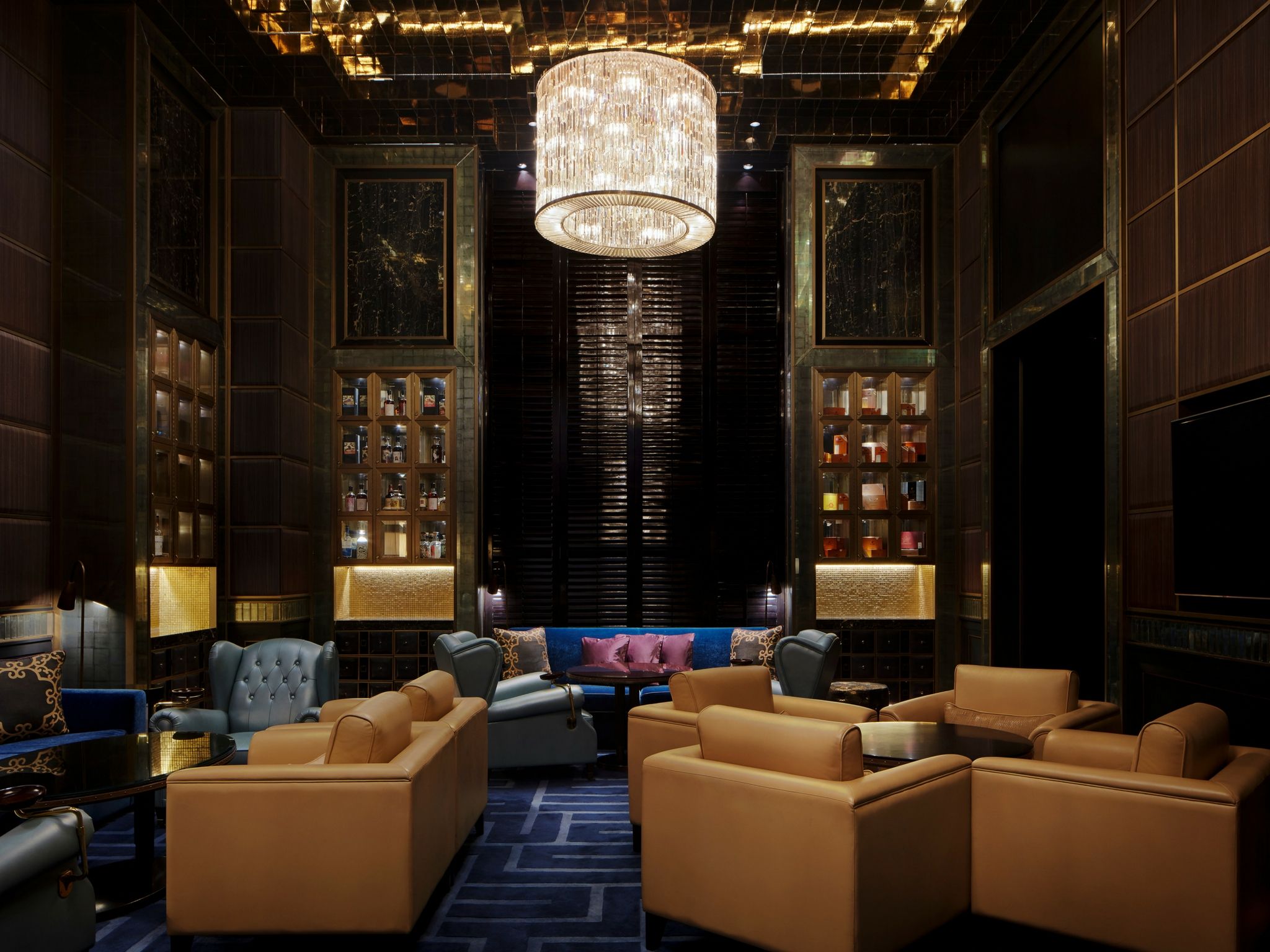 With the rapid local interest in gin, The St. Regis KL has launched a special menu that features 16 types of gin from around the world, each one expertly mixed with other ingredients for a refreshing take. But what really caught our interest is the six new additional cocktails to the existing menu of 18, and that includes the rather healthy-like Astor Green Mary. Read on to see which of the six tickles your fancy.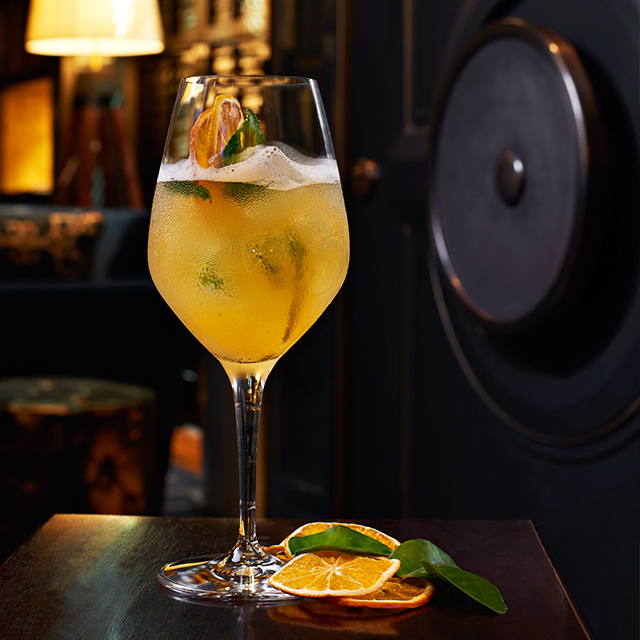 TASTE OF ORIENTAL
Martell VSOP, Absolut Vodka, coconut syrup, pineapple juice, lime juice, kaffir lime leaf, Angostura bitters
This could easily be a holiday drink. It's sweet and refreshing while the taste of alcohol is minimal as they've mixed two spirits together. We're told the use of pineapple and coconut is to give a nod to the local flavours. Our ultimate favourite from the tasting session.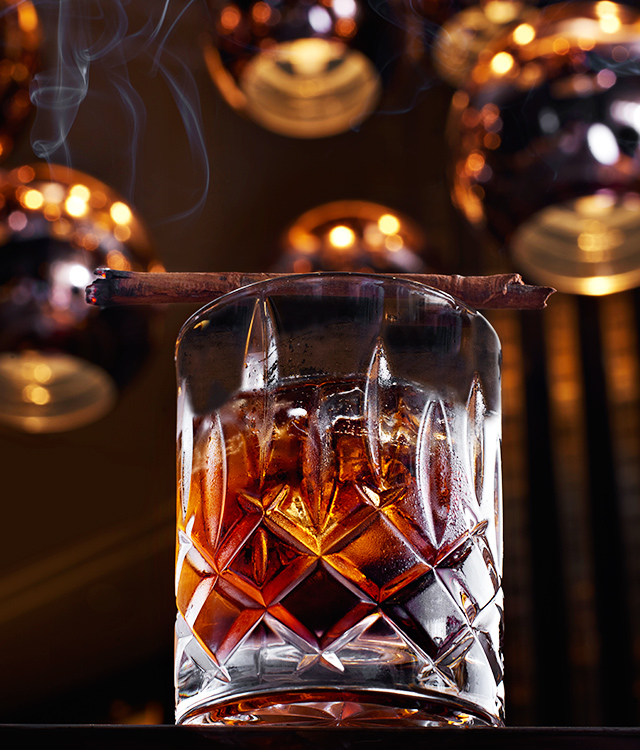 HAVARD JAZZ
Martell VSOP, Carpano Antica Formula, Angostura bitters-infused chocolate, Kahlua, cinnamon stick
Velvety smooth and smoky, it properly honours the tasting notes of the VSOP.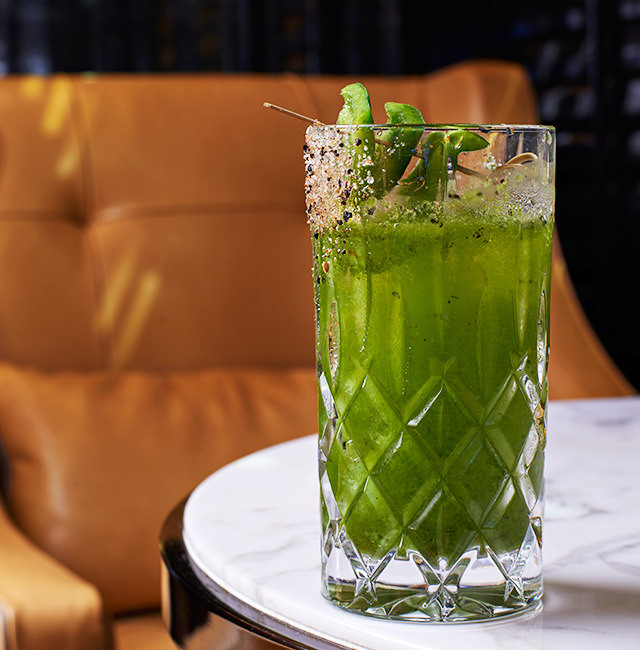 ASTOR GREEN MARY
Green Mary Juice, Absolut Vodka, fresh lemon juice, Monin passionfruit syrup
If people said the Bloody Mary is the closest thing to an alcoholic juice, they've yet to meet Astor Green Mary. It's refreshing and easy on the palate. Definitely one of our favourites.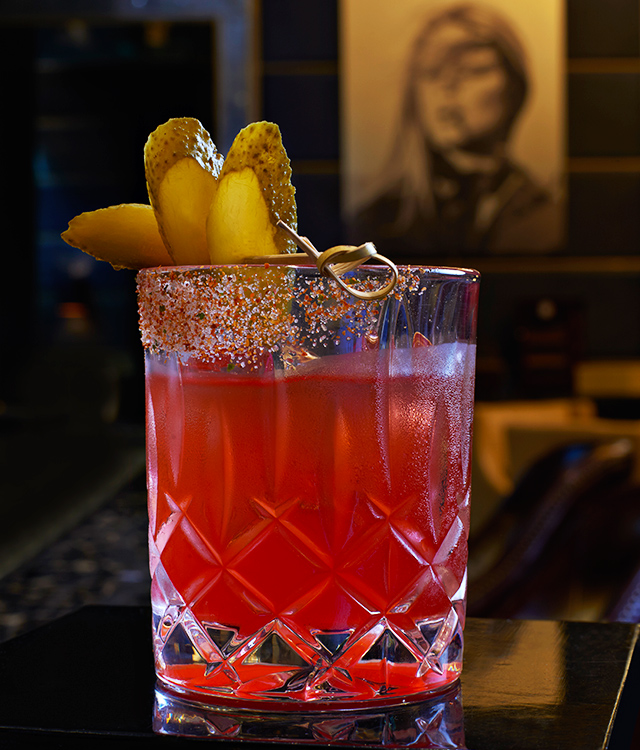 WARD EIGHT
Absolut Vodka, gherkin brine, lemon juice, Monin Grenadine Syrup, Angostura bitters, Lea & Perrins Worcestershire sauce
Let's just say this is for the adventurous. A twist on a classic cocktail - by replacing whisky with vodka so that it's easier to drink for some - it would surprise you with every sip. The gherkin is one thing, the Worcestershire sauce another, while the togarashi powder laced on the rims of the glass is a warm welcome. Combine it all and it's an interesting mix.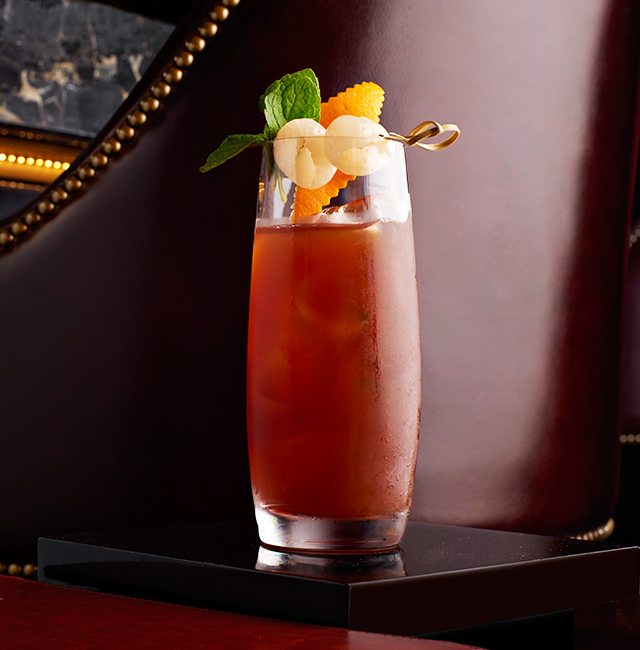 SCOTCH FISH HOUSE PUNCH
Glenlivet 12yo, Ron Zacapa 23, Carpano Antica Formula, homemade longan syrup, lemon juice, peach lime & lemon tea
Consider it a glass of ice lemon tea (with hints of peach and lime) with alcohol but on the slightly sweet, fruity side. Paired with the mildly rich single malt, it's a good balance if you don't usually fancy sweet drinks.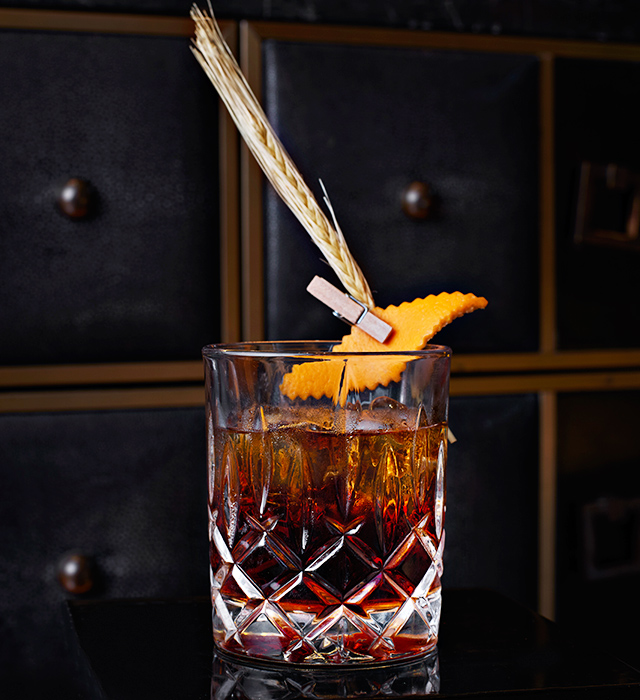 OLD ABOVE
Glenlivet 12yo, Ron Zacapa 23, Martini Rosso, Orange Bitters, Kahlua
If coffee entices your senses, so might this. Fragrant on the nose and superbly smooth on the palate, this makes for a classy choice.
The Astor Bar is located at Level 2 of The St. Regis Kuala Lumpur. Opens daily from 5pm - 1am. For more info, call 03 2727 6680 or visit their website.