When was the last time you had fried chicken? We have compiled a list of establishments that you can check out to satisfy your palatable desires
Was fried chicken a staple in your diet pre-MCO? Did the fried chicken scene in The King: Eternal Monarch tempt you? There's no reason you can't still get them while you stay safe and healthy at home. The Prime Minister recently announced—in relation to the COVID-19 pandemic—that we are currently on Conditional Movement Control Order and many restaurants in KL are gradually opening for customers to dine-in.
However, if you still prefer to get your food delivered to you (or picking up yourself), why not take a look at the roundup of spots in the city that you can get fried chicken from?
1. K Fry Urban Korean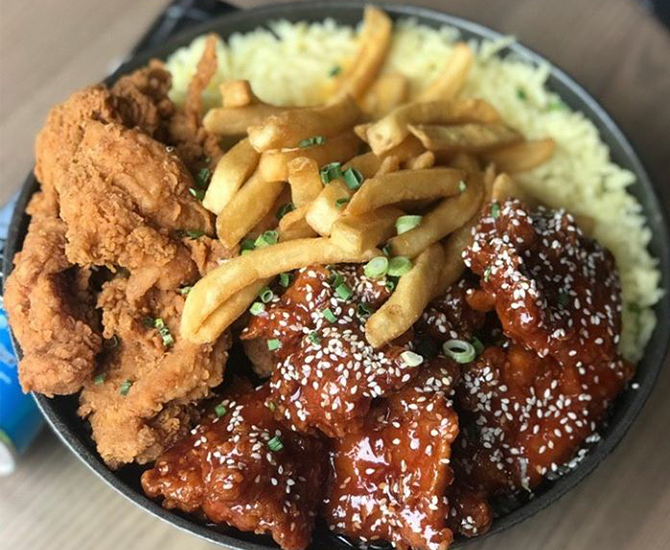 Available for delivery and takeaway, options include Garlic Soya, Honey Butter, Yangnyeom, and the Snow Cheese series—Original, Garlic, and Spicy. You can also get the Half Chicken series. Delivery will be executed from the KLCC outlet.
Website | Facebook | Instagram
2. Gami Chicken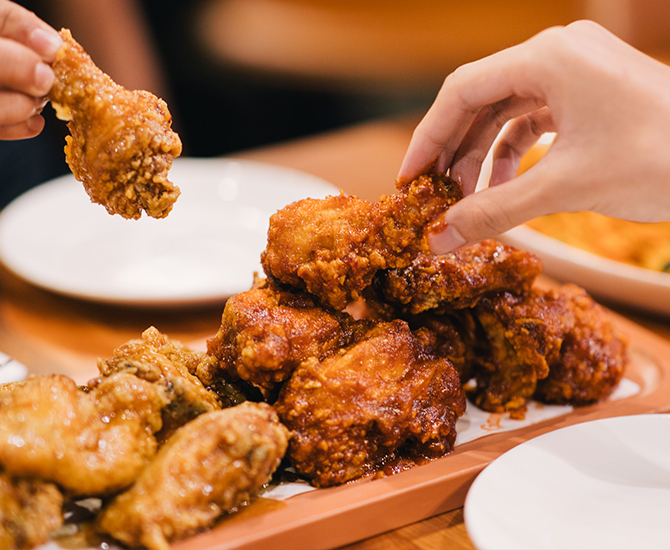 Available for delivery through Grab and Foodpanda, flavour options include Soy Garlic, Sweet Chilli, Spicy, and Original Fried. You can get the Boneless Chicken, Wings, Spare Ribs, and Half Chicken. Craving for more? Why not get the whole chicken?
For more information about delivery, you can contact 017 8844 548 (WhatsApp)—or head over to the website.
Website | Facebook | Instagram
3. M Fried Chicken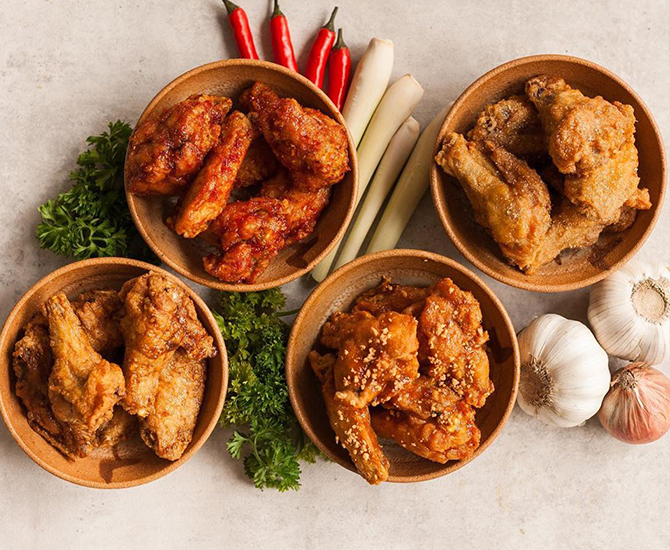 Options here include the 15-Pieces Mixed Wingette and Drumette Platter as well as the 100-Pieces Party Pack. You can get smaller portions too, of course. Flavours you can choose are Signature Lemongrass, Superior Soy Garlic, Spicy Red Pepper, and Santan Peanut. To order, head over to the website.
Website | Facebook | Instagram
4. Table & Apron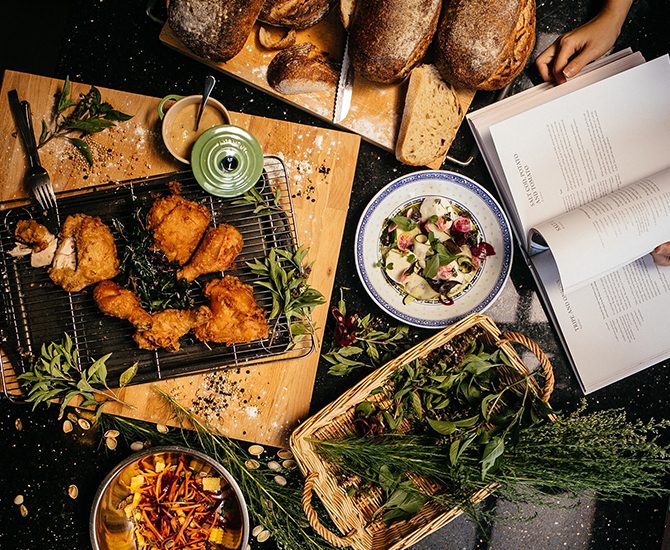 If you're missing Table & Apron's fried chicken, you can still get them. The signature Fried Chicken here (available in Half and Full) is made with Thai basil and buckwheat dredge—perfect for sharing or for personal indulgence. Check out the menu here and pre-order for pick-up at 017 2070 710.
Website | Facebook | Instagram
5. Urban Daybreak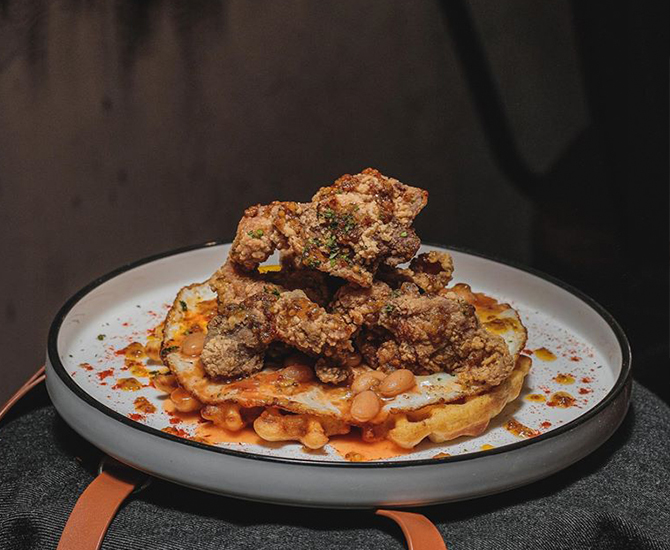 The cafe's Fried Chicken Waffle can be ordered through Grab. The Fried Chicken Waffle consists of crispy chicken karaage, sunny side up baked beans, and mustard.
Whether you like Korean Fried Chicken or chicken on waffles, you can still get your cravings satisfied at home. Please stay safe at home—while you munch on delicious and scrumptious fried chicken goodies. Continue to practise social distancing, everyone!
For more restaurants and cafes delivering in KL, click here.