Don't let extensive Christmas recipes scare you away from the kitchen—these easy DIY cooking kits have got your stay-home festive meal sorted
The holiday season has always been a time to reflect on (and be grateful for) the good things, celebrate traditions, and have a fruitful time with friends and family. 2020 has been an unexpected year for everyone—what with limited social interactions and travelling allowed, many are looking to stay home for the festive season instead.
If seasonal recipes incite feelings akin to anxiety in the pit of your stomach, fret not—whipping up a scrumptious meal for your loved ones doesn't always require prep-time in the kitchen for an entire day. Lucky for you (and all of us), these Klang Valley-based eateries have ready-made meal kits that will save you the trouble of having to cook this Christmas—and for you to have a jolly time indulging in a festive spread with your loved ones.
1. Dou Dou Bake
The designer bakery with a minimalist interior has come up with not one, but three different D.I.Y kits you can choose from for your Christmas gathering. Ranging from kombucha to their bestselling chocolate with sea salt cookies, each kit comes with all the ingredients needed and a simple instruction card.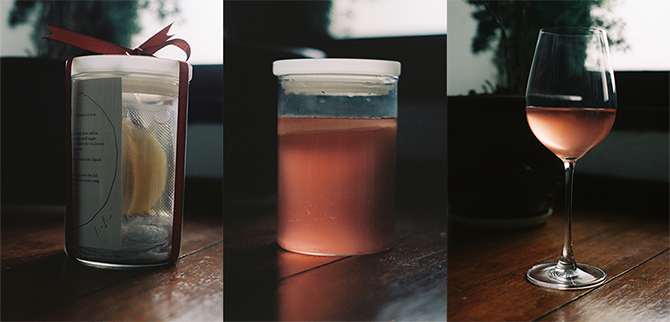 One of the three DIY kits available is the kombucha kit; it allows you to experiment with and experience the fermentation process while making your very own rose juniper kombucha—the perfect fizzy beverage to kickstart the holiday season. 
For more information, click here.
2. Little People
The team at Little People have always strived to serve their customers pastas using the best and freshest produce available. If you've been craving for the eatery's delectable pastas, you can now recreate it at home with their ready-made kits. All you have to do is choose from their two festive sauces available and check out—everything you need to whip up your own creamy goodness will arrive in the kit.  
For more information, click here.
3. Agrain
Agrain has come up with a simple and fuss-free meal for everyone to enjoy the festive warmth without having to leave the comfort of your own home. Known for their Built Your Own Bowl (BYOB), they have now provided a kit dedicated to bring the joy of cooking and feasting over a simple home cooked roast—just pop it in the oven and you're good to go!
In conjunction with the #KitaJagaKita initiative, Agrain has decided to give back to the community during this season of giving. From now until the end of December, RM5 from every Christmas Meal Kit purchased will be donated to Dignity & Services, an NGO supporting people with learning disabilities in order to empower them towards independent living.
For more information, click here.
4. Chef Up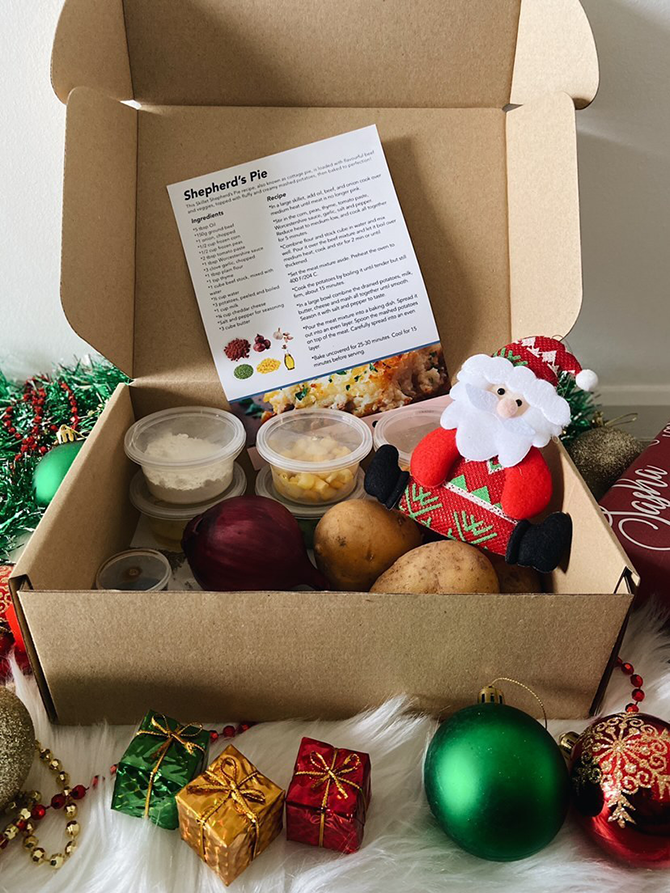 Missing a hearty slice of shepherd's pie? Enjoy Chef Up's Shepherd's Pie from the comfort of your dining room. A dish made from ground meat with a crust of mashed potatoes, this tasty pie is as mouth-watering as any gourmet dish out there. This kit comes with all  ingredients needed to create your own scrumptious meal, from shredded cheese to potatoes.
For more information, click here.
5. ZenXin Organic
Organic food distributor and retailer ZenXin Organic has curated a kit for children to have a little fun this Christmas. The DIY baking kit includes their very own premium organic ingredients, a children's activity book, a reindeer party mask and a simple baking guide with pictures—a nifty way to keep kids occupied and entertained this holiday season.
For more information, click here.
For more things merry and joyful, click here.