Here are some of the latest cafes and restaurants in the Klang Valley to check out—and yes, we've selected the ones that offer takeaway and delivery
For this edition of #BUROEats, we wanted to bring together a list of new cafés and eateries as well as budding local online businesses and bakeries. February is all about unity. From Chinese New Year celebrations to Valentine's Day affections, food brings people together. As we do our part to stay at home this MCO 2.0, it is also imperative that we show support where we can to local enterprises because it certainly isn't easy sustaining a business during a pandemic. That being said, scroll through and enjoy our February line-up of new places to order takeaway and delivery from until dine-ins are allowed. 
1. Burrow BSC
This quaint café has just opened its doors on the ground floor of Bangsar Shopping Centre (BSC). Burrow serves up some glorious desserts from heavenly cakes to freshly baked cookies and gorgeous canelés with crusts that conceal a "custardy" centre. Signatures include their Maple Pecan canelés that are infused with organic maple syrup and Madagascar vanilla bean. The treats are topped off with some airy Chantilly cream and a butter toasted pecan. For coffee enthusiasts, try their espresso infused canelé. They are made from 100 per cent Arabica beans espresso folded through thick batter and filled with whipped espresso ganache. While they are currently only available for takeaways and curbside pickups, Burrow is definitely worth a post-MCO visit. With grey walls surrounded by green plants, its cosy atmosphere would definitely make a good story for the 'gram.
Address: Lot GK12, Ground Floor, Bangsar Shopping Centre, 59000 Kuala Lumpur
Opening hours: 8:30am – 7:00pm
Contact: 03 2011 1221
Email: [email protected]
Instagram | Facebook | Website
2. Hejau
Hejau has become the jewel of PJ's Gasket Alley. Matcha lovers flock to this café especially for their Matcha Polo Buns and Matcha Latte. That isn't all though; their matcha creations may be limited, but they are creative and flavourful. When it comes to drinks, they have Matcha Lemonade (priced at RM10), Matcha + Nanas (priced at RM13) and their bestseller, the Matcha +Kelapa (priced at RM11). Even if you're not a fan of matcha, something on their menu is bound to change your mind. Hear us out and try the Polo Bun (priced at RM10). This green confection is soft, fluffy and topped with a sweet matcha-powdered crust. You don't have to be a food critic to know it's good.
Address: Jalan 13/6, Pjs 13, 46200 Petaling Jaya
Opening hours: 12pm – 7pm
3. Craft Foodie
Craft Foodie is the new kid on the Bangsar block. This minimalist teahouse is true to its name, serving up hand-crafted maki rolls as well as homemade Cha tea. They are your one-stop-shop if you're ever in need of a refreshing weekend drink. This café prides itself on the simplicity of its drinks that don't compromise on taste. Their bestseller is the Dirty Genmaicha Latte (priced at RM14) but if you're a fan of matcha, go for the Yuzu Rosemary Matcha (priced at RM14). When it comes to food, try out their Wo 'Niú' B (priced at RM16). This roll contains spiced minced beef with a tantalising teriyaki sauce, fresh Japanese cucumber and purple cabbage with Japanese rice and toasted white sesame. For a vegetarian option, opt for the Chu 'Yī' (priced at RM14). This dish contains inari, kelp, wasabi aioli with some purple cabbage and romaine lettuce. You may come for the food, but customers seem to also enjoy the bare concrete stairs and bright wooden interior for a good photo.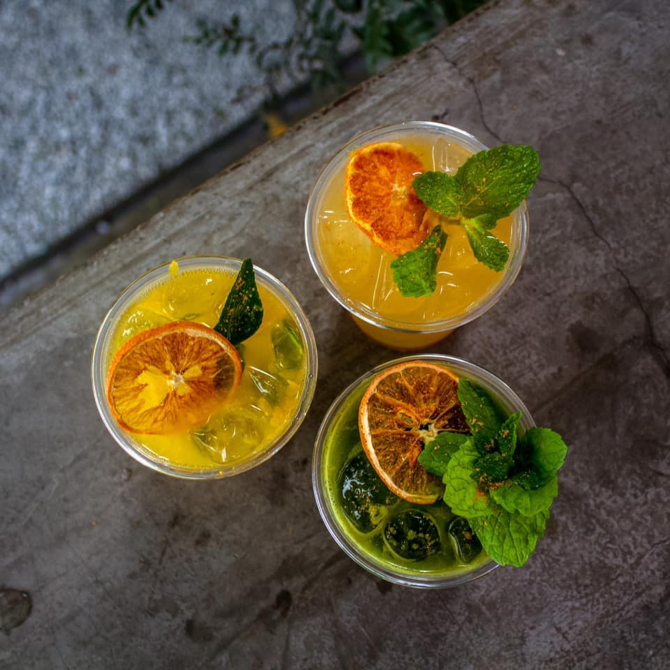 Address: No. 29-8, Jalan Riong, Bangsar 59100 Kuala Lumpur
Opening hours: 9:00am – 8:00pm (closed on Monday)
Contact: 012 263 1812
Email: [email protected]
4. Cali's Burger My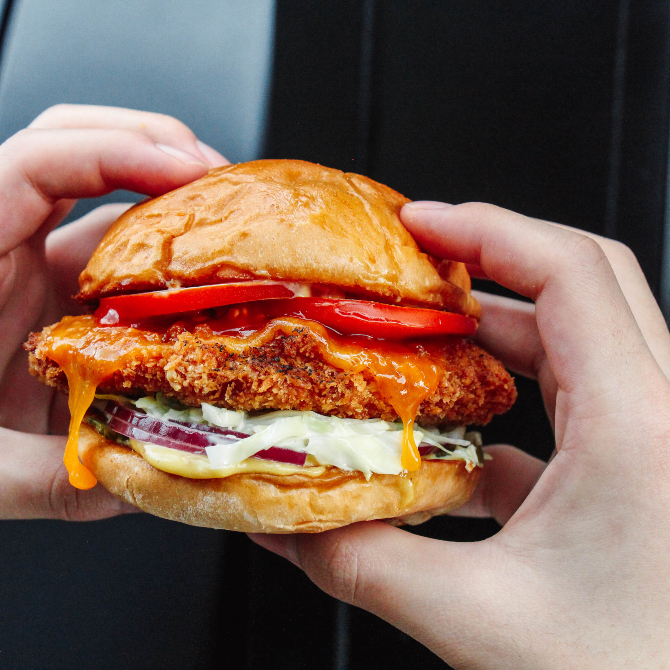 Who doesn't love a good, juicy burger? Cali's Burger is a Damansara-based food truck that serves up delicious fusion burgers made from scratch (excluding the buns). "Every patty is hand-shaped by us," they tell us. So what's unique about their burgers? It's the combination of a flavourful bite with every mouthful and the affordable price tag that goes along with it. According to their social media, the "juiciest tender burgers ever tasted" include the Cali's Beef Burger (priced at RM13), the Cali's Chicken Katsu (priced at RM12) and the Cali's Tamago (priced at RM10). Between the three, it's hard to go wrong with Cali's Chicken Katsu. The burger consists of a deep-fried chicken thigh patty, specialty garlic mayo cheddar cheese, fresh tomatoes, pickles, onions and coleslaw. They even state that they are willing to offer a "full refund" if you aren't satisfied with a burger. Now that's an offer worth taking up!
Address: No. 29 & 30, Jalan Damar SD 15/1, Bandar Sri Damansara, 52200 Kuala Lumpur
Opening hours: 
Tues to Thurs: 2pm – 8pm 
Fri to Sun: 12pm – 8pm 
Contact: 010 381 1390
5. Bimi Bear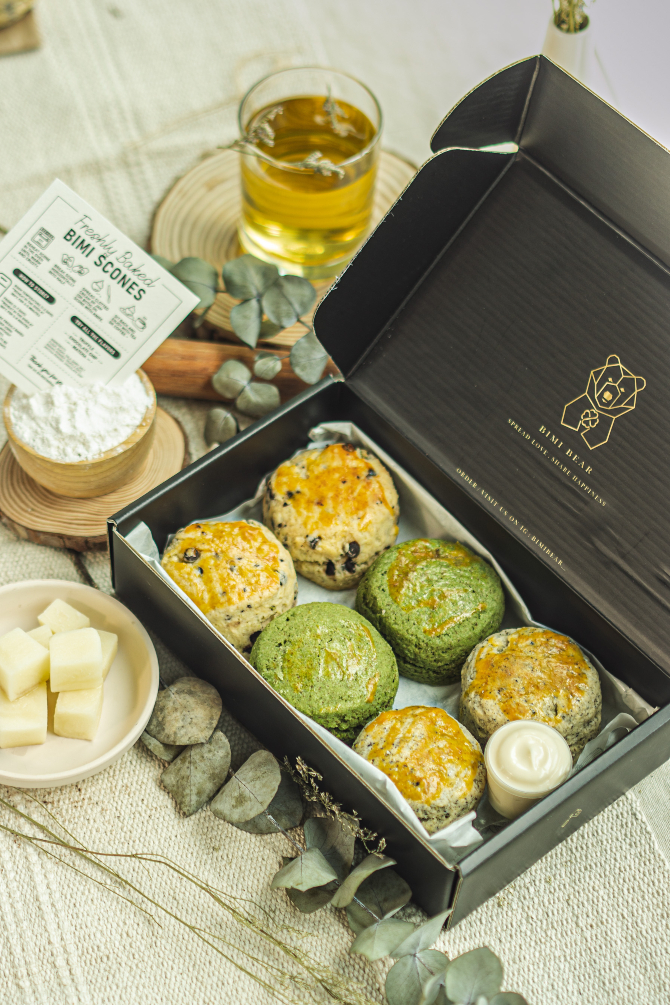 If you still haven't ordered your Valentine's or Chinese New Year gifts, there's still time. Enter Bimi Bear, the online bakery that provides handmade artisan scones and delicious butter cookies. Their signatures include the Original Truffle Scone and the Matcha Scone & Chocolate Chips Scone. In fact, Bimi Bear claims to have created the first-ever Original Truffle Scone in Malaysia. For chocolate lovers, Bimi's Choco Butter Cookies is worth a try with its balance of sweet and bitter chocolatey-butter taste. When it comes to Chinese New Year, Bimi Bear has created the "Lucky Bear Bag" which includes a portion of Exclusive Eggless Vegetarian Cookies. Also, Bimi Bear is producing their own Exclusive Tea Canister—just for this Chinese New Year.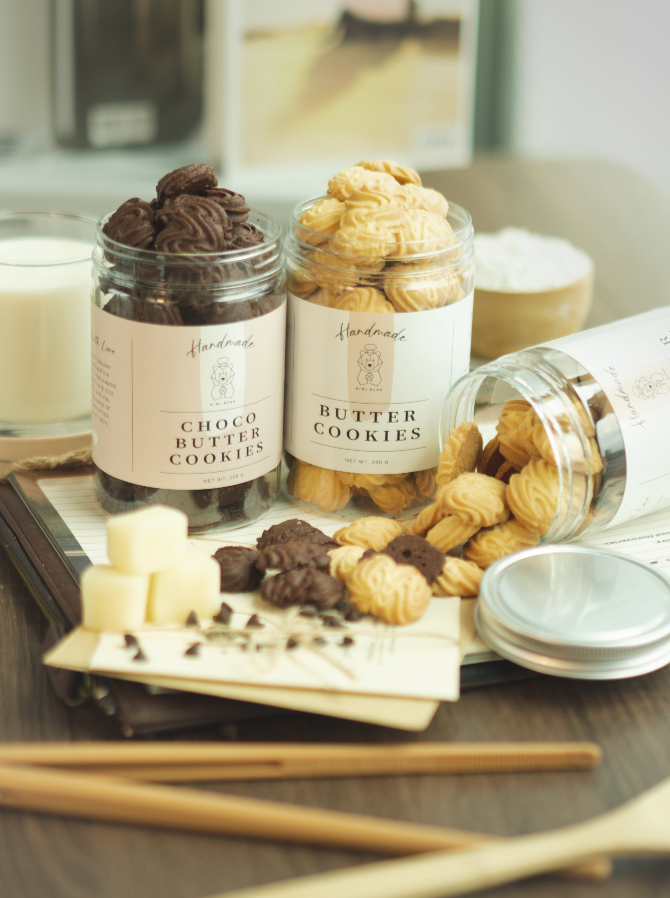 Address: Mont Kiara 50480 Kuala Lumpur
Opening hours: 11:00am – 6:00pm
Contact: 014 736 0366
Email: [email protected]
Instagram | Facebook | Website

6. The Moogat Shop
Soft, chewy and crispy, the Moogats Shop's selections come in three flavours: Original, Chocolate and Matcha. Each of these handmade nougat pastries is individually sealed with adorable candy wrappers. The Original is handmade with cranberries, pistachios and pumpkin seeds. We recommend the Chocolate Moogats, which tastes like a combination of peanut butter and hazelnut chocolate jelly. For Chinese New Year, The Moogat Shop is doing a limited CNY menu which includes the "Happiness Gift Set" (30 pieces of standard-sized moogats, priced at RM80) and the "Moo Moo Box" (24 pieces of bite-sized moogats per box). Perfect for a loved one with a sweet tooth.
Address: Sungai Buloh 47000, Selangor
Contact: 016 233 1127
Email: [email protected]
7. Scoby Coffee & Booch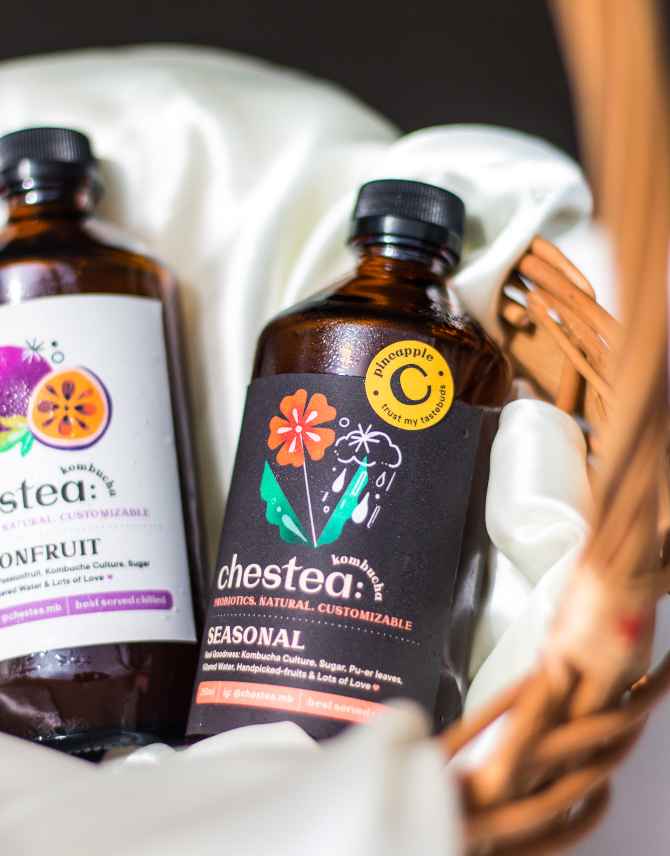 Scoby Coffee & Booch is undoubtedly one of the hottest new spots in town for brunch or an afternoon snack. As the name hints, the café specialises in making kombucha, among its array of delicious treats. Their signature is the Charcoal Sourdough, which is priced at RM15 and baked fresh in-house. For a light-yet-tantalising snack, their Dehydrated Scoby Pellicles and their Brown Butter Lime Raisin Cake are worth a try. Their signature tartines are not to be missed either. Among the selection, two are standouts: the Seacatch Tartine (priced at RM16) and the Amigos Pollo Tartine (priced at RM18).
Interestingly enough, "Scoby" is actually an acronym:
S - Symbolic
C - Culture
O - Of
B - Bacteria
Y - Yeast
The owner tells us that the name is stated that way to display the café's branding as a kombucha-focused café. Their kombucha is brewed with natural fresh fruits, without the use of syrups and puree or artificial ingredients.
Address: No 7G, Jalan 16/155C, Bukit Jalil, 57000 Kuala Lumpur
Opening hours: 10:00am – 7:00pm (closed on Wednesday)
Contact: 012 685 3738 or 011 6200 4733
Email: [email protected]