A look into how a pair of designers and the first ever leather convertible laptop in the world can illustrate the power of craft and change
If you think about it, technology and fashion have always been intertwined. When technical knowledge advances, the prevailing taste evolves. Similarly, as fashion changes with the times, it reflects the progress of technology, past to present.
Both are dependent on intricacies—the smallest details affect the big picture—and neither can be engineered without a fusion of form and functionality. Until now, that bond has been reticent, revealing itself only to those in the know. But that is about to change.
Looking through the eyes of well-loved local design duo, Rizman Ruzaini, the integral part that tech plays in driving their business forward is unmistakable.
"We live in a world where everything moves at break-neck speed. Keeping up would be impossible without relying on the agility of innovation. When we chose to venture into this field, we knew that a wealth of knowledge on the fundamentals—such as materiality, production techniques, and demographic insight—would build a solid foundation. But our commitment towards impeccable craftsmanship is the thing that would put us on the map in the realm of luxury."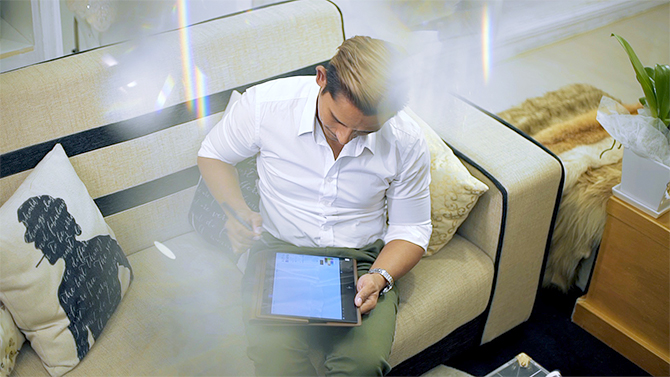 Likewise, the reverence of beautiful craftsmanship is what propels the highly anticipated HP Spectre Folio laptop above its counterparts. Eschewing the expected route of cold, metallic surfaces, this sleek convertible laptop comes enshrined within rich cognac brown, chrome-tanned leather, replete with immaculate stitching for artisanal appeal. Besides reinventing the way cutting-edge hardware is presented, HP has created a seamless coalescence between work needs and lifestyle.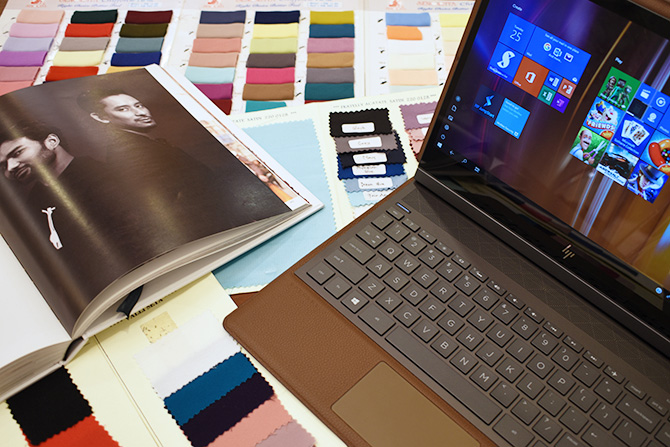 Such reinvention also echoes through the legacy of Rizman Ruzaini. "Our sophisticated designs and personal touch have been a mainstay within our identity in the past 15 years. Banking on those things alone for so long, however, would make any brand stale. Constant reinvention—creating newness using available resources and drawing inspiration from history—is the way we stay ahead of trends while keeping our DNA intact."
Keep a lookout for a collaboration between Rizman Ruzaini and HP at the upcoming Kuala Lumpur Fashion Week (KLFW) 2019. The collection will take cues from the new Spectre Folio, its refreshing design philosophy, and the idea of 'reinventing lifestyles'.
Words (by the designers) to bear in mind till then: "No technology, no life!"
Find out more about the HP Spectre Folio here. Reinvent your world – the featured product in Cognac Brown is available now from RM7,999.
Credits:
Videography: Octopost Studio
Photography and art direction: Yi Suen Chong
Creative direction, styling and text: Alyssa Lee
Assisted by: Angel Yau
Makeup: Warnabilla