From a charcoal grill to a coffee machine and the latest iPad, we've got it all covered in this Father's Day 2021 gift guide
For all the #DadJokes (the good kind) and nuggets of wisdom they share, dads deserve to know how much they mean to us. While material tokens don't quite make up for all his love and sacrifices, a thoughtful gift can speak volumes and make this Father's Day extra special for father dearest.
Whether your dad loves collecting whiskies, playing with new tech gadgets, or planning a weekend excursion (barring lockdown restrictions), we've got it all covered in this Father's Day gift guide. Near or far, these items are even available for delivery so that they arrive straight on your old man's doorstep for his big day.
1. John Walker & Sons Celebratory Blend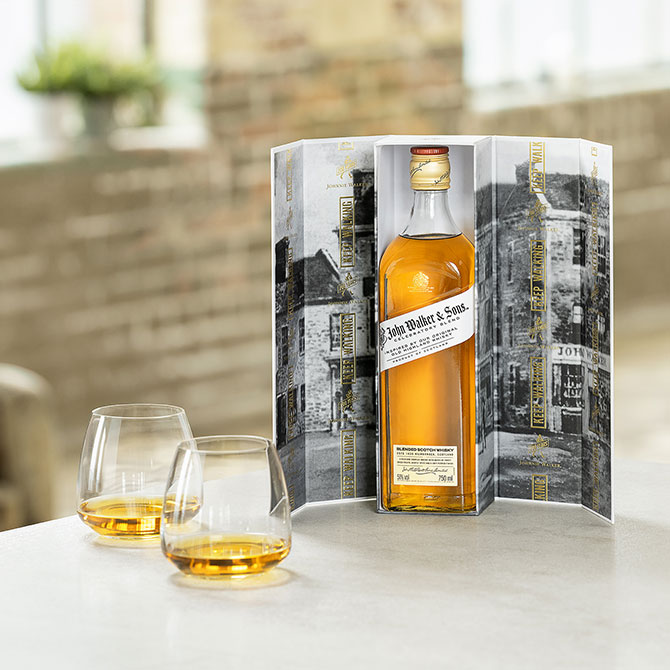 It's been 200 years since John Walker 'walked into' a small grocery store in Kilmarnock, Scotland and changed the world of Scotch whisky forever. To celebrate this bicentennial milestone, the brand has unveiled the John Walker & Sons Celebratory Blend featuring the only image of the historical grocery store that inspired the 'Keep Walking' Spirit for two centuries. This exclusive blend boasts rich and complex flavours inspired by the very flavours in the stock books from the Walker family's grocery store in the 1860s, and uses whiskies from distilleries which were operating at that time. The blend's strength is said to be similar to the Old Highland Whisky sold during that era. If dad's a whisky buff, this gift will put you in the running for his favourite child.
Price: RM320

Shop here
2. Bonia Voyager Backpack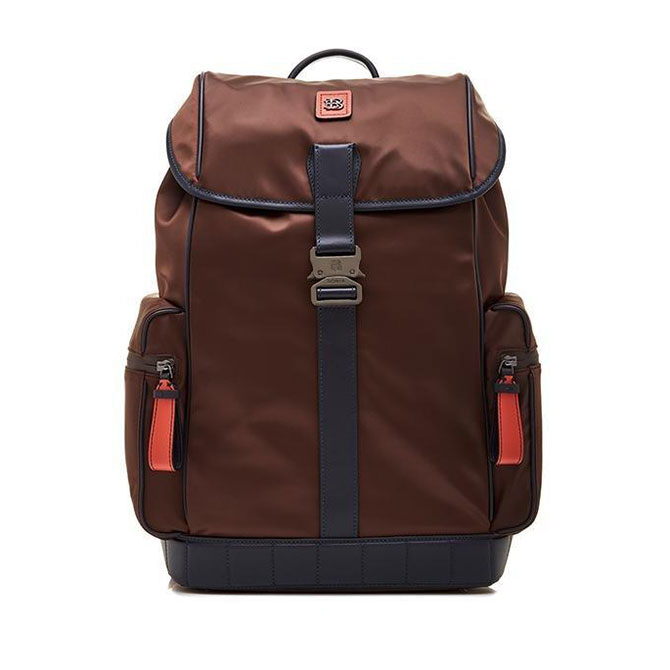 Is dad always planning something outdoorsy? With its durable nylon material and stylish leather trim details, the Bonia Voyager Backpack will be his ideal companion if so. It features utilitarian touches that reference vintage military pieces and arrives in a dark brown shade with electrifying dashes of orange that simply spells 'adventure'. Plus, there are plenty of zip pockets and compartments for dad to keep his belongings safe and organised.
Price: RM1,599

Shop here
3. Weber Original Kettle Charcoal Grill 57cm with Thermometer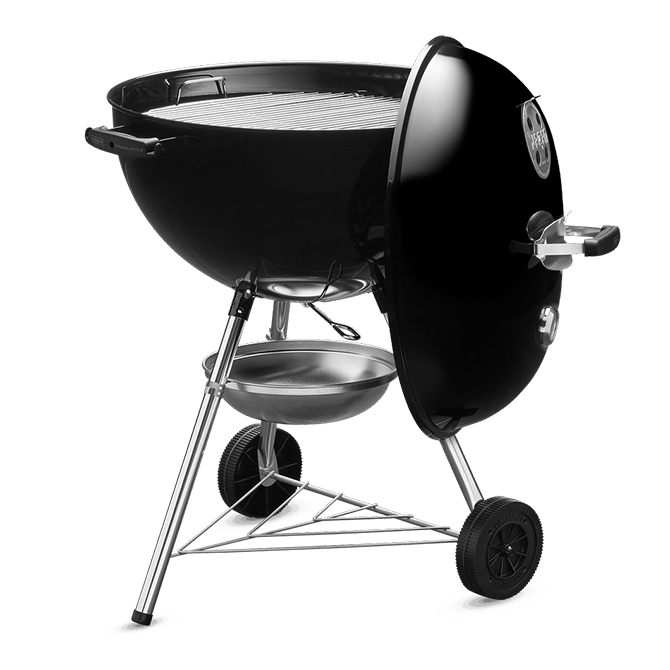 Should the lockdown be extended past Father's Day, getting dad a grill would be a fantastic solution to satisfy his meat cravings at home. This Original Kettle-style charcoal grill from Weber comes with an in-built lid thermometer for perfectly smoked and grilled meats every time. Equipped with durable all-weather wheels, tool hooks and a porcelain-enamelled bowl and lid, it's portable and convenient for backyard or poolside grills. It's also easy to clean thanks to its aluminised steel one-touch cleaning system and deep rust-resistant ash catcher. Next time you visit dad, you'll be asking, "what's cooking?"
Price: RM1,509

Shop here
4. Apple iPad Pro (2021)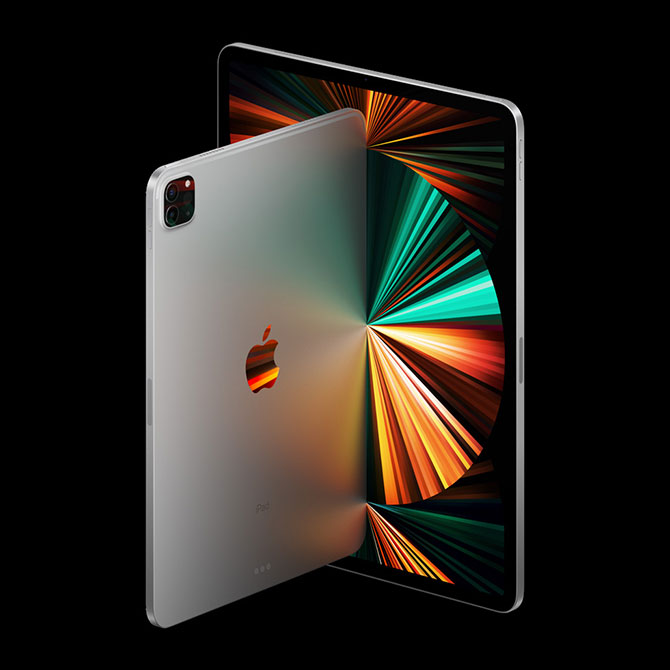 Get the tech-savvy dad the new iPad Pro and you can bet he'll show it off while proudly mentioning you as the gift giver. Why wouldn't he, with the breakthrough M1 chip boasting powerful performance and graphics that spring to life on dynamic 11- or 12.9-inch Liquid Retina XDR displays? Then, there's the pro-grade cameras for all those video calls and selfies (hey, dads want to look good too), with Wi-Fi 6 and Thunderbolt support for his connectivity needs and up to 2TB of storage for all his files.
Price: From RM3,499

Shop here
5. Montblanc Meisterstück Around the World in 80 Days LeGrand Fountain Pen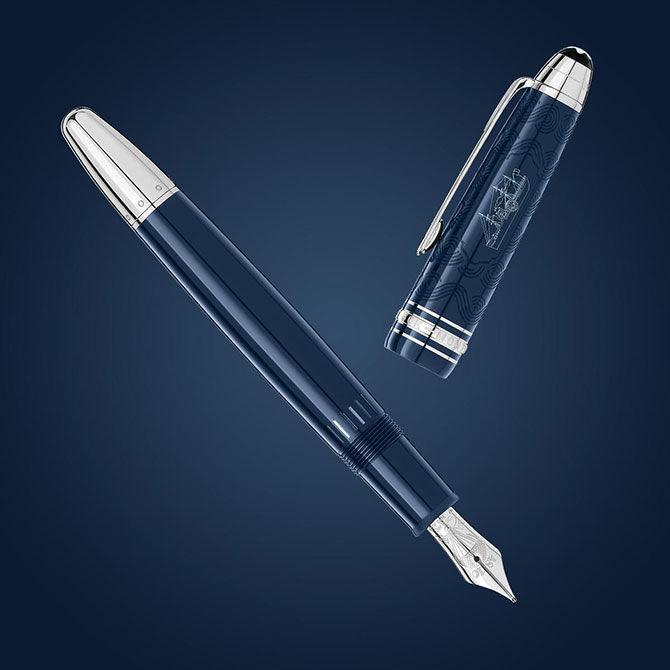 For the dad who's a firm believer in the power of the pen, the new Montblanc Meisterstück Around the World in 80 Days collection promises to impress. Drawing inspiration from the namesake adventure novel by Jules Vernes, this Le Grand Fountain Pen in blue precious resin recalls the first part of the journey where the main character travels from London to Bombay through the Suez canal. The cap is is adorned with a milled pattern highlighting the novel's key elements, including ocean waves, card suits, and a cartouche with a lasered steam boat. Meanwhile, the embossing on the cap represents the length of the journey—'18' days from London to Bombay and '80' days in total. It is finished with a hand-crafted 14K rhodium-coated nib ornamented with the emblematic hot air-balloon as well as the start and end date of the storied journey.
Price: RM3,845

Shop here
6. Nespresso Essenza Plus Nespresso Limousine Black Bundle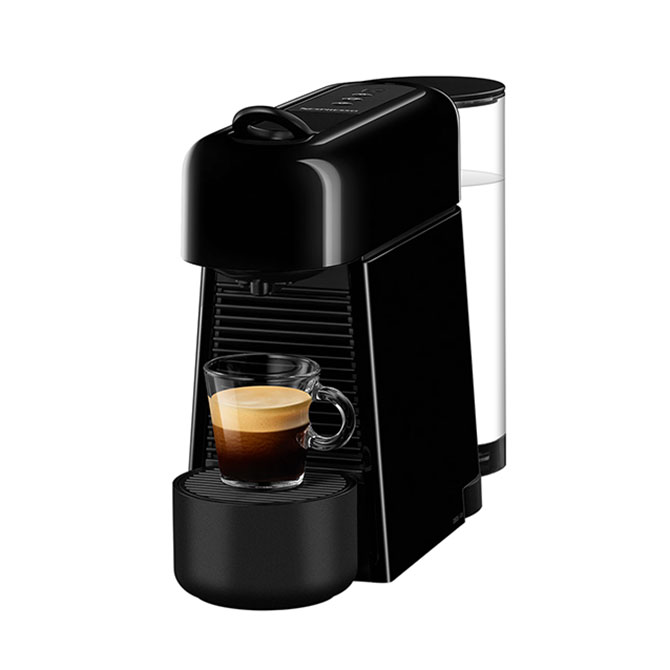 Help dad start his day right with a cup of coffee—not just any coffee, but a cuppa Nespresso that's made with sustainability in mind. With Nespresso's wide range of coffee that brings the palate around the world, dad can enjoy a different capsule every day, twice a day, if he likes. Whether he prefers an espresso, a lungo, an Americano, or even tea, the Essenza Plus will have his coffee ready in a jiffy.
Price: RM1,199

Shop here
7. Under Armour HOVR™ Infinite 3 25th Anniversary Running Shoes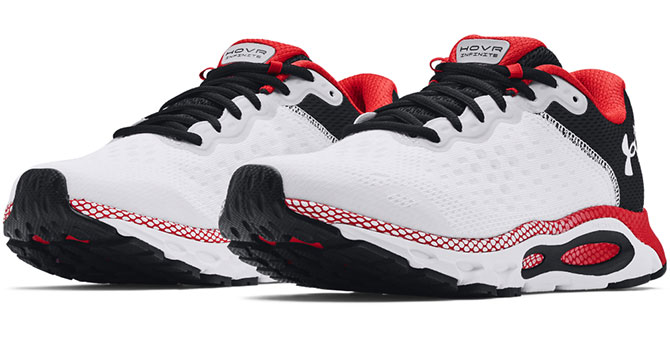 In conjunction with Under Armour's 25th anniversary, the brand has released a special collection for performance athletes and fitness enthusiasts worldwide. To help dad keep on top of his runs, why not treat him to a new pair of running shoes from the collection? The UA HOVR™ Infinite 3 Running Shoes are designed to provide a 'zero gravity feel' to maintain the energy return while helping to eliminate impact when running. Dad can stay fit, safe and in-trend at the same time.
Price: RM549

Shop here
8. Sonos Roam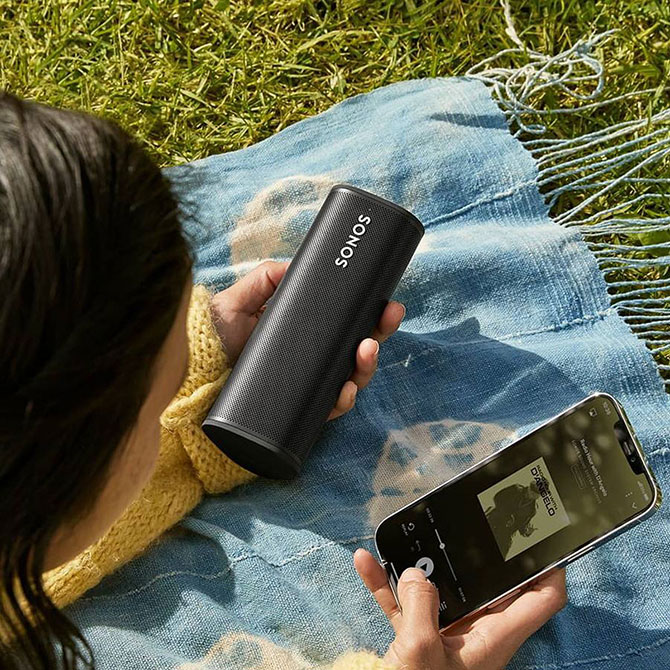 This newly released portable speaker is ideal for the dad who's always listening to music—even in the shower. The Sonos Roam is a powerful and smart speaker that delivers full-bodied audio at all volumes and surroundings, boasting multiroom listening at home on WiFi, on top of Bluetooth streaming, 10-hour battery life, and waterproof durability (IP67) on the go. It pairs seamlessly with other gadgets to stream music directly via Bluetooth, and also supports AirPlay 2.
Price: RM1,099
Shop here
9. Hard Rock Hotel Desaru Coast Zippo Chrome Logo Lighter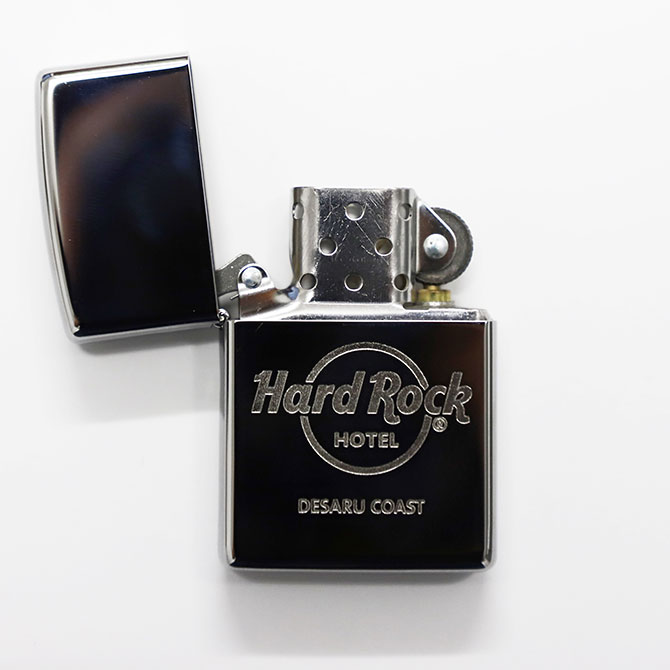 Hard Rock's Rock Shop has a couple of ideas on what to gift the rock 'n' roll dad, one of which is this Zippo Chrome Logo Lighter. Its Vincenzo-esque flip top lid will probably spark old school concert nostalgia for dad, while the Hard Rock logo-etched black chrome-plated finish makes it a worthy collectible alongside his other rocker keepsakes.
Price: RM200

Shop here
10. Marks & Spencer Prosecco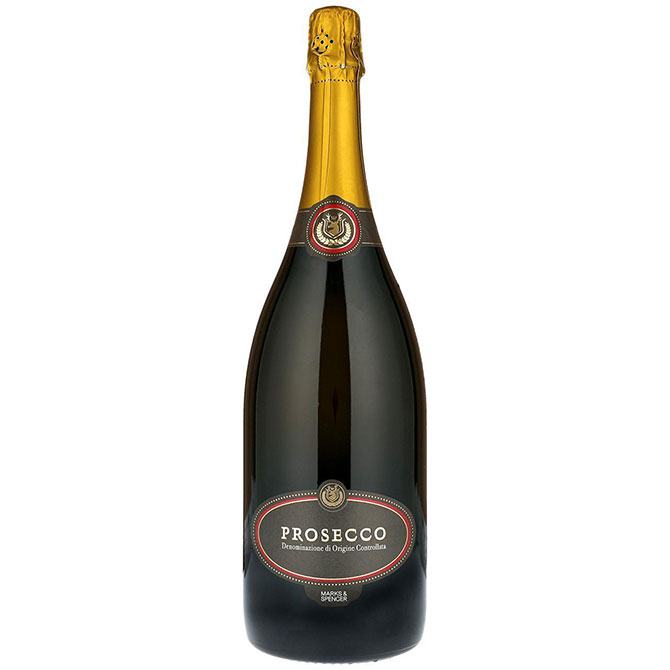 For the dad who loves wine, make his day with a bottle from Mark & Spencer's handpicked Italian wines. From a refreshing, fruity Classics No.4 Pinot Grigio to a rich and jammy Chianti DOCG, the extensive wine selection has something to suit every palate or accompany any meal. In the spirit of celebration, we suggest a crisp Italian sparkling wine that bursts with light lemon, pear and apple flavours and a hint of floral notes—the ever-popular Prosecco.
Price: RM109
Shop here
11. Samsung Galaxy S21 Ultra 5G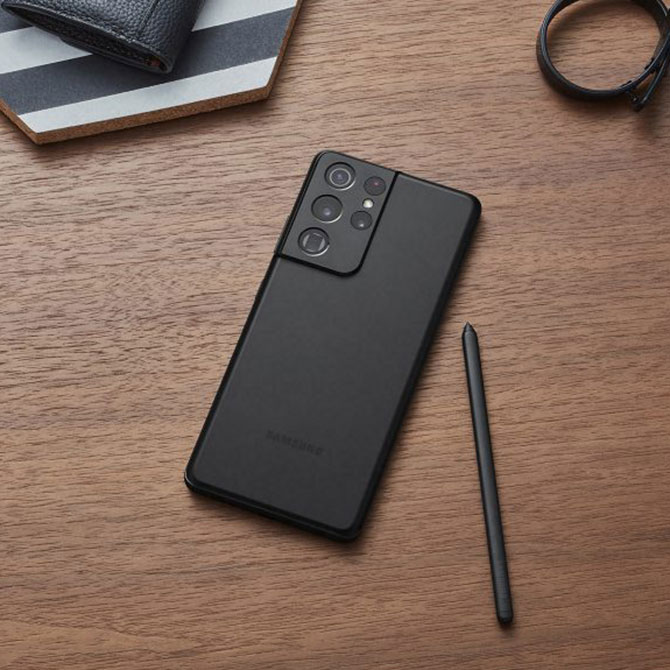 If dad is still using an old phone that's lagging behind in every possible way, it's time to get him an upgrade. The Samsung Galaxy S21 Ultra 5G checks all the right boxes in terms of design (hello, sleek contour cut); camera (think four lenses and 8k video support); display (dynamic AMOLED with a 120Hz refresh rate); and performance (backed by Galaxy's first 5nm processor) so dad can see more, do more and experience more at the palm of his hands. What's more, it's compatible with the S Pen, an optional add-on gift (or you can save it for the next gifting season) that will make browsing, note-taking and editing even more seamless.
Price: RM3,899

Shop here
12. Dyson Purifier Cool™ Formaldehyde air purifier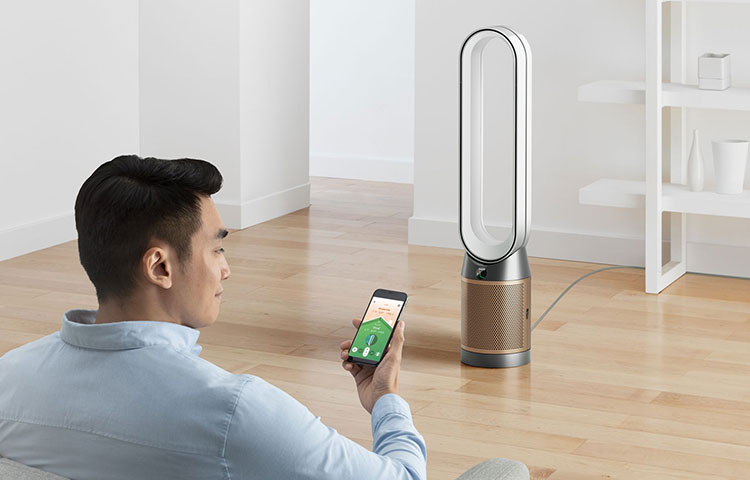 Give dad the gift of fresh, clean air this year with the latest Dyson purifier that's built with an all-new solid-state formaldehyde sensing technology. For the uninformed, formaldehyde is a colourless, odourless toxic gas that is released by wall paint, furniture and household cleaning products—which builds up in the home over many years. Dyson's state-of-the-art purifier is designed to destroy potentially dangerous VOCs like formaldehyde, along with other ultrafine dust and allergens found in indoor air. It is also now 20% quieter than its predecessors and features a fully-sealed HEPA 13 standard filtration system that captures 99.95% of particles as small as 0.1 microns to ensure only purified air fills the living space.
Price: RM3,199

Shop here
13. Remy Cointreau X Daun Petals gift sets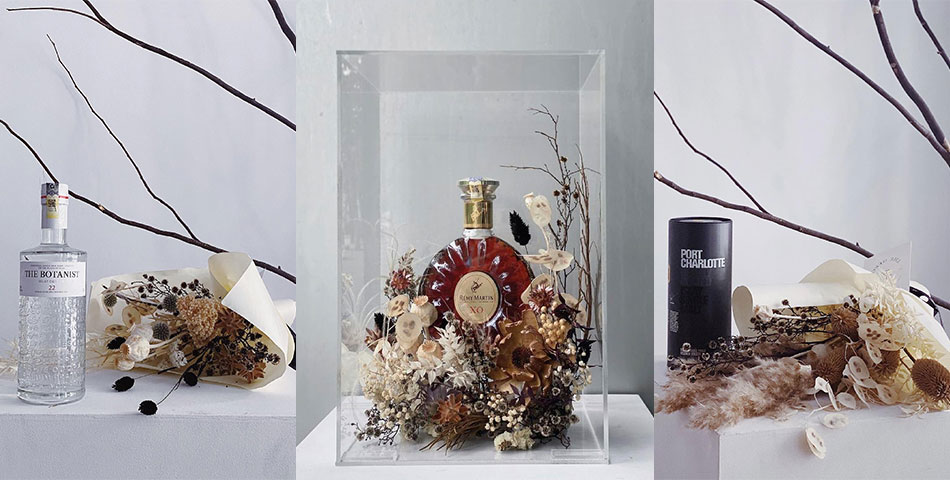 Who says flowers are only for moms? Remy Martin, Bruichladdich and The Botanist have collaborated with Daun Petals to offer three exclusive floral creations to complement a bottle of dad's preferred liquor. Surprise dad for 'The Hero' that he is with a bottle of Bruichladdich's Port Charlotte 10, accompanied by a bouquet that reflects the heavily peated rich and smoky flavours of the Islay single malt Scotch whisky.
Alternatively, celebrate 'The Artist' and his creative and adventurous personality with a bottle of The Botanist gin that comes with a bouquet designed to evoke the spirit of the wild. As for the dad who appreciates the finer things in life, treat him to a bottle of Rémy Martin XO befitting 'The Connoisseur' that he personifies. This signature cognac package is housed in a special box featuring an exquisite floral arrangement and is limited to only 10 units.
Price: RM695 (The Hero), RM505 (The Artist), RM1,500 (The Connoisseur)
Shop here
14. Jabra Elite 85t Earbuds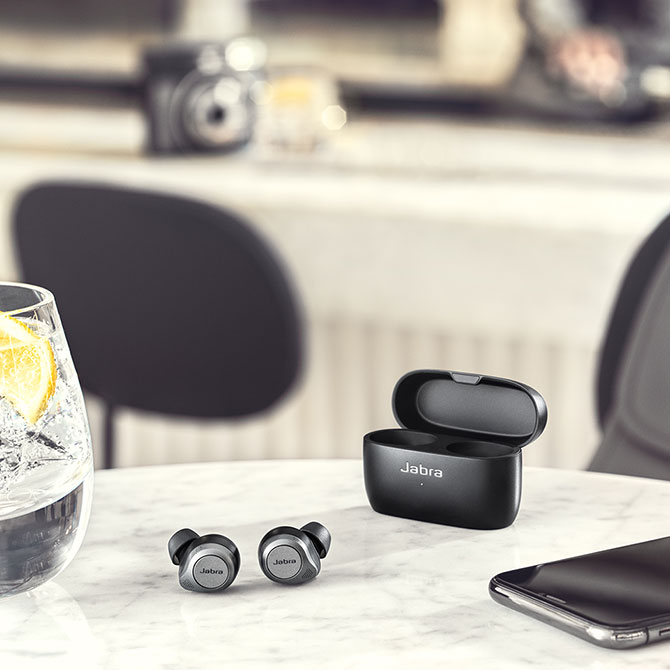 Cool dads wear wireless earbuds—so if dad doesn't already own a pair, you know what to do. With Jabra's Advanced ANCTM feature, the Elite 85t offers top-notch, fully adjustable active noise-cancellation with just one tap to remove both outside (like dogs barking or dishes clanging) and inside noises (like chewing and breathing) for full concentration. Dad can also personalise how he prefers his music to sound like via the Sound+ App or choose how much of the outside world to let in using the HearThrough technology. The earbuds boast up to 5.5 hours of battery life with ANC on and up to 25 hours in the compact charging case, so he can go from a conference call to his evening run seamlessly.
Price: RM1,049

Shop here
Can't find what you're looking for? Explore more gift guides here.