How No. 8, Jalan Conlay is becoming one of the city centre's most highly sought-after address
Come 2020, the towering embodiment of KSK Land's maiden development—8 Conlay—would not just alter the skyline of our beloved city but is set to change the pulse of Kuala Lumpur from the grounds on which it stands.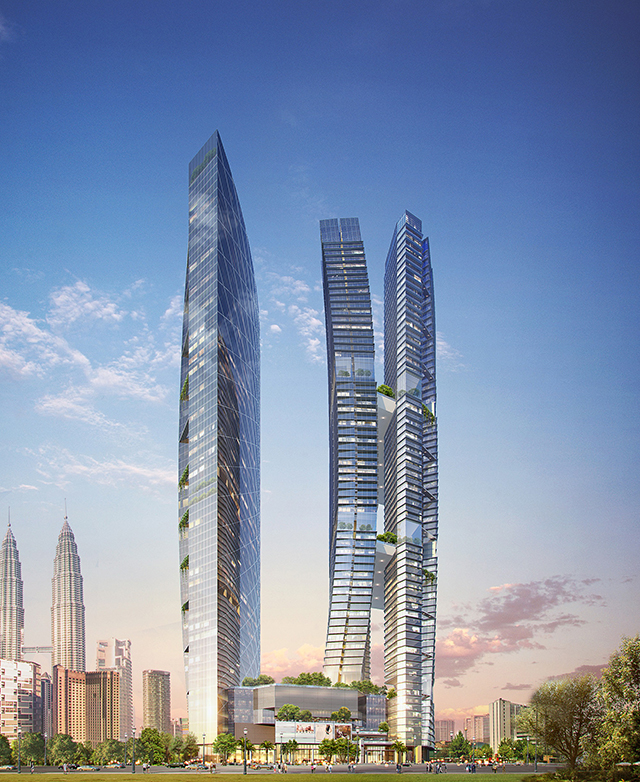 Magnificent architecture can draw eyes to the sky but it is what lies behind the walls of 8 Conlay that will capture the heart of the people. With the debut of Europe's finest luxury hotelier Kempinski in Malaysia; two towers of branded luxury residences; and new lifestyle retail quarters; be prepared for 8 Conlay to make its mark on the ever-bustling Golden Triangle.
These are the eight parts of 8 Conlay that make it one of the most highly anticipated developments in recent years:
ONE.
A world-class hotel that understands luxury like no other
Europe's oldest luxury hotel group Kempinski will finally make its debut in Malaysia with their distinct brand of exceptional service. Operating a total of 75 five-star hotels in 31 countries, Kempinski's distinction lies in their emphasis on individuality and exceptional service.
"A collection of individuals," expresses their tagline. From historic buildings to the most avant-garde of modern architecture, all of Kempinski's properties embrace the local culture while retaining their remarkable European flair. On top of Kempinski's signature service that can be flexibly tailored to every guest, exclusive touches like leaving guests personalised handwritten notecards speak an attention to detail only true luxury can afford.
TWO.
A spa so effective it controls the seasons
More or less.
During our visit to Siam Kempinski in Bangkok for the 120th anniversary celebration of the hotelier, the strangest thing happened post-spa: Walking into the notorious Thai heatwave felt like a leisurely stroll on a temperate morn.
We had the 'Autumnal Sleep' massage by Kempinski The Spa to thank. The autumnal treatment from their signature seasonal massages that showcased the four seasons (others include Spring in Your Step' for detox, 'Summer Bliss' for balance, and 'Winter Warmer' for energy) included a therapeutic head massage that worked on cranial pressure points to alleviate signs of stress, alongside a full-body massage that made for an hour of unadulterated relaxation. Between the heavenly scent of essential oils and the masseuse's deft hands, it was an experience that we would return for; rain or shine, no matter the season. Kempinski The Spa is one of the trademark features of Kempinski Hotels.
THREE.
A home that is designed for you before it knew you
8 Conlay's branded serviced residences, YOO8 (Tower A) are helmed by award-winning designer Steve Leung and international property design company YOO. During our chat with Joanne Kua, Managing Director of KSK Land, talks of YOO8's cutting-edge design recurrently mentioned a special spot by the entrance; created specifically for you to drop your keys off upon entering the room, it illustrates the level of attention put into the idea of branded residences and the standard of living that renders them true sanctuaries of relaxation. 
Owning a unit is owning the luxury of having every aesthetic and functional detail being thought of for you.
FOUR.
Lines between the home and hotel blur
In addition to the plush interiors, the luxury factor escalates with Kempinski Hotels' signature royal treatment spilling over to the YOO8 residential towers. At YOO8 serviced by Kempinski, expect to be spoiled with a valet service, concierge service, doorman and porter, 5-star à la carte services and a 24-hour security system.
FIVE.
Premium lifestyle retail quarters at your doorstep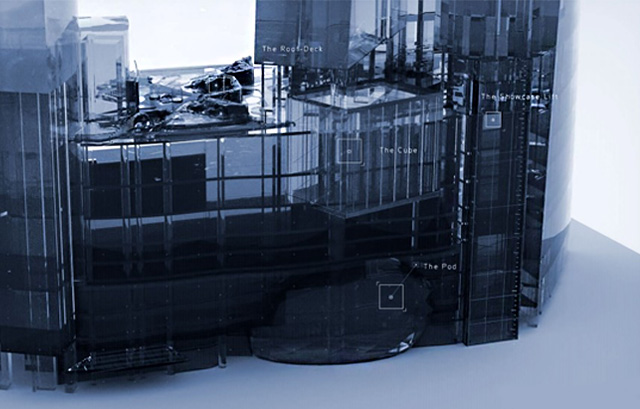 "Shopping is a part of life." Who would dare refute the truth of that statement when a gallery of exclusively curated brands inhabits a large chunk of your dwelling place. 8 Conlay's lifestyle retail quarters will bring together exciting dining options, lifestyle-centric shops and a spot of culture to cater to both contemporary shoppers in the area and residents of the property.
SIX.
Incredible food guaranteed
The phrase gastronomic journey gets thrown around a fair bit. But when dinner is made up of twenty different dishes that surprised, perplexed, thrilled and satisfied in the most delicious of ways, the journey cannot be denied. We speak from experience; Siam Kempinski's Sra Bua by Kiin Kiin gifts their patrons a night to remember. 
A specialty restaurant too is in the works for 8 Conlay. With good insight that the folks behind both KSK Land and Kempinski are passionate about their food, we are beyond excited for what is to come. Also, a rooftop bar promises to serve up a beautiful vantage of the glimmering city beneath. 
SEVEN.
A water lounge made for both communal and private leisure
Emulating the natural pattern of fallen dewdrops, a water lounge on the 26th floor takes inspiration from nature to create a unique interpretation of ripple pools, walkways, seating areas and jacuzzis by merging sensual shapes with robust natural material. The luminary behind the idea Pok Kobkongsanti said: "Landscape architecture is not about appearance, it's experience." Whether the experience sought prefers a 25m lap pool or pod-like cabanas, rest assured that stunning city views are a given.
EIGHT.
Box living with out-of-the-box environments
Pok Kobkongsanti's landscape architectural design studio 'TROP: terrains + open space' will also work their magic on the 44th floor of 8 Conlay. The designer seeks to reimagine vertical living by giving everybody access to a verdant garden despite the constraints. 
Dubbed the Green Refuge, the garden floor will convey multilevel influences from Balinese rice terraces but flourish with the floral diversity of a rainforest. The architecture itself will be integrated into the landscape where big columns stand in for tall trees.
For more in depth information, find out more about Siam Kempinski and 8 Conlay, or read our interview with the Managing Director of KSK Land, Joanne Kua.