The "ugly shoe", or Birks, as some call it, gets a mini style makeover for the season
The German footwear brand doesn't always have a good rep when it comes to the stylish factor, but thanks to the street style reemergence, the fashion industry is slowly embracing the ugly-chic shoes, with Colette releasing a 'Colette blue' version of its iconic Arizona slides last month. Spotted on 'It' girls such as Alexa Chung and Miranda Kerr recently, we've shortlisted some of our favourite picks this season—the ergonomic shoes can look low-key cool too.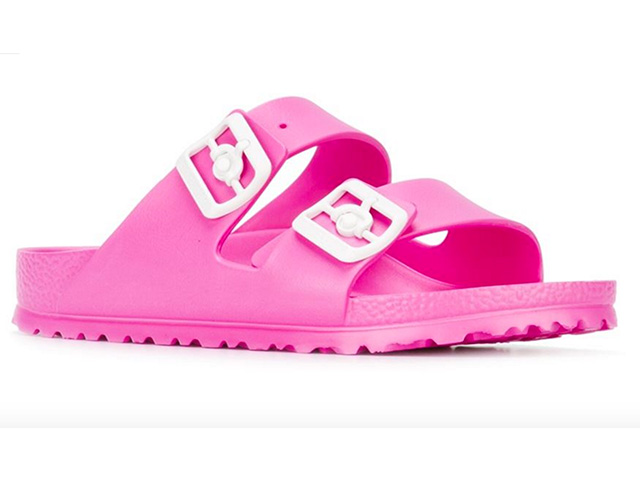 If Barbie ever goes shopping at Birkenstock, this will be the pair she'll walk out with; the neon pink hue is the epitome of girlieness! There's nothing like a bold colour (in the form of comfy footwear, no less) to amp up your day-off ensemble. The best part? As it's made of rubber, you won't have to worry having it exposed to rain or water—pack this along for your next beach getaway too.
How to wear: Go monochrome by wearing a full pink ensemble.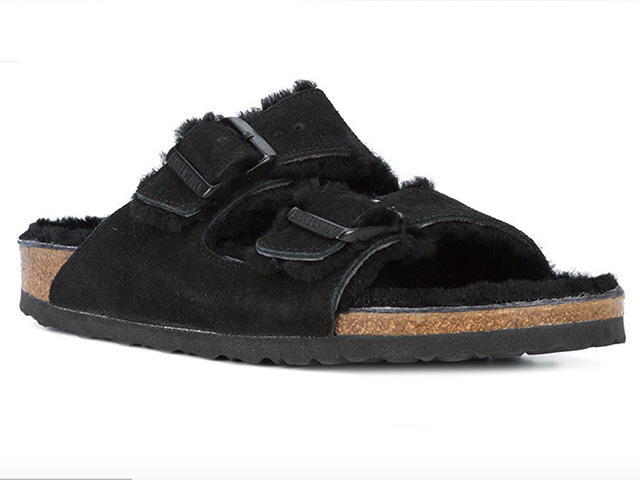 The sheepskin-lined sandals help to add a luxurious vibe to the overall look, and one thing's for sure—they definitely stand out among a sea of double-strap Arizonas. Available in white and black options, we love how each colour gives off a different vibe; the beige-and-white slides exude a rugged flair, while the black pair lends the simplest of ensembles a cool finish.
How to wear: Juxtapose the rugged flair with a floral fit-and-flare dress.
Birkenstock x Kirna Zabête slide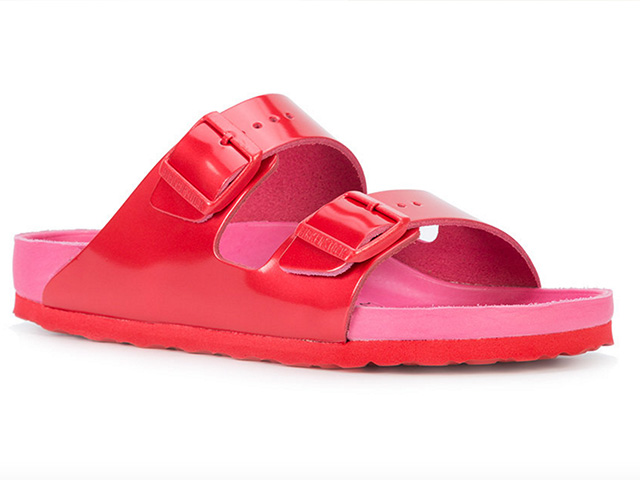 If exclusivity is your thing, these colourblock 'Arizona' sandals are definitely the one for you. The brand collaborated with the New York luxury concept store, Kirna Zabête for a limited edition piece this season, and the sandals—in trendy millennial pink and fiery red hue—are inspired by the colour of the boutique's original logo back in 1999. Its founder, Beth Buccini describes the shoes as "the ultimate summer staple reimagined in a vibrant and fun way".
How to wear: Let the sandals take centre stage by pairing it with muted hues.
Metallic purple patent leather slide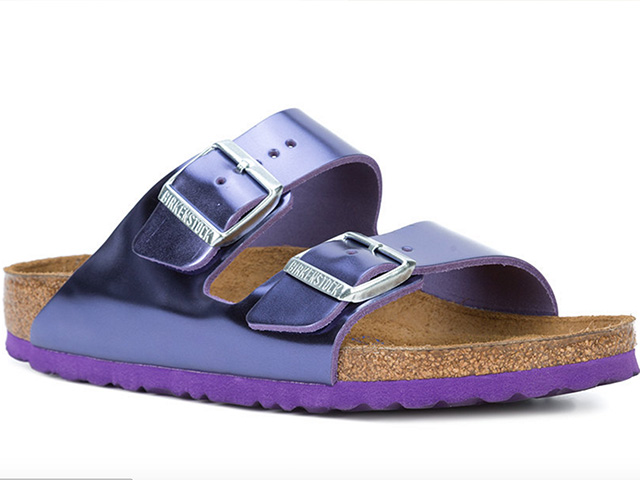 Birks will never be on the top of our list when it comes to dressing up for a party, but with this metallic piece, we'll give it a second thought. Although the brand has introduced metallic hues before, there's something about this pair of sleek patent leather piece that gives off an understated glamour.
How to wear: Try opting for the sandals in your LBD for a night out—never try, never know. Alternatively, if work allows, pair it with your pantsuit on Casual Fridays. 
Related stories:
Walking the line in socks and sandalsYay or nay: The comeback of the gladiator sandal