Style
#StopAsianHate: All the fashion brands and designers that are speaking out in support of the movement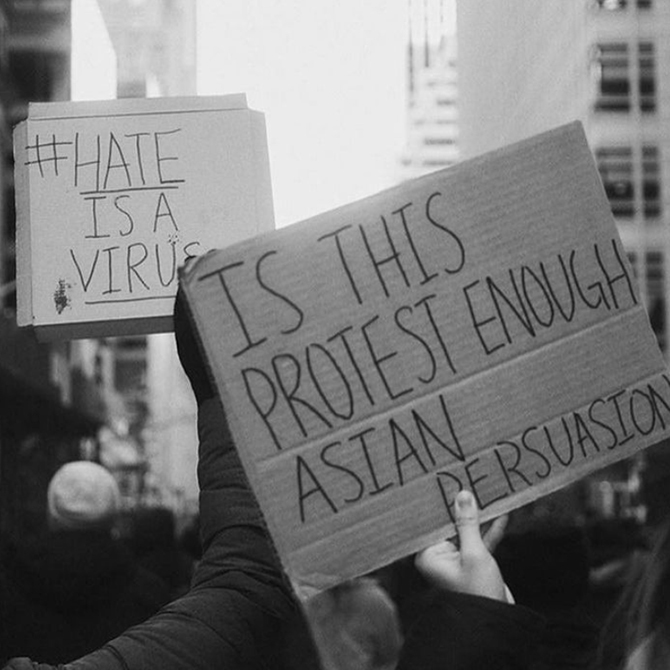 Since the beginning of the COVID-19 pandemic, there has been many incidents of anti-Asian hate crimes across the globe. In the United States of America, in particular, Stop AAPI Hate—a non-profit social organisation that helps track incidents of discrimination, hate, and xenophobia against Asian Americans and Pacific Islanders in the US—states that it has received over 2,808 reports of Anti-Asian hate between March 19 to December 31 last year. The attacks include physical assaults, verbal harassment, coughing or spitting, shunning, and more. If the number doesn't shock you, according to NYPD data, compared to the year before, hate crimes motivated by anti-Asian racism increased by a whopping 1,900 percent in 2020.
In the past month alone, there's been a chain of attacks on elderly Asian Americans. An 84-year-old Thai man died after being shoved to the ground on his morning walk in San Francisco. A 61-year-old Filipino man was slashed in the face with a box cutter on the New York City subway. A 52-year-old woman was assaulted outside a bakery in New York City and suffered lacerations on her forehead. A 51-year-old man was beaten with his own cane at a bus stop in Los Angeles. And these are just a few of the violent acts that have been reported.
View this post on Instagram
As a result, protests have erupted, and a #StopAsianHate movement was created to raise awareness of the rising attacks against the Asian community. The fashion industry has also joined the call and aligned itself with the campaign by speaking out on the issue. From designers including Phillip Lim and Prabal Gurung to luxury fashion houses such as Valentino and Oscar de la Renta, read all of their statements below.
Phillip Lim
View this post on Instagram
Valentino
View this post on Instagram
Carolina Herrera
View this post on Instagram
Tommy Hilfiger
| | |
| --- | --- |
| SHARE THE STORY | |
| Explore More | |