Fashion
6 Celebrity photographers who have been accused of sexual misconduct, and our thoughts on it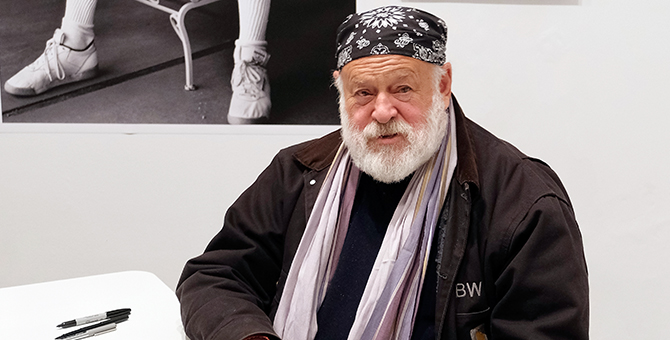 Our list comprises of some of the most famous fashion and celebrity photographers in the industry
In late 2017, the #MeToo movement went viral as a long list of sexual allegations against American film producer Harvey Weinstein came to light. This led to an unprecedented number of women coming forward with the sexual harassment they've faced, especially in the workplace. But did you know that the phrase 'Me Too' has been used by American civil rights activist Tarana Burke since 2006? Actress Alyssa Milano's #MeToo tweet in 2017 started a conversation, and it became a call to action to women who have been a victim of sexual assault. It didn't take too long for people to react to it. Women in Hollywood—artists, executives, producers, and other leaders—in particular, founded the Time's Up movement that aims to prevent abuse and ensure equity for all working women. A Time's Up Legal Defense Fund was also launched, and as of December 2018, more than USD 22 million was raised to help with the legal fees for cases where women experience sexual misconduct.
In Malaysia, an anonymous letter surfaced in Dec 2018 alleging sexual harassment in BFM89.9. Although the radio station has fired two of its staff over it, the writer claimed that the allegations had been brought to the company's attention previously, but no action was taken. Founder Malek Ali later expressed his thoughts in a statement, saying: "The BFM management team acknowledges that more could have been done to proactively gather evidence so that such misconduct could have been addressed in a more timely manner." One thing's for sure: A lot more could still be done.
Fast forward nearly two years later, while the #MeToo movement has put organisations and us, as women, on alert, it's sad to see that sexual misconduct is still a huge problem, especially in the fashion industry. The list keeps getting longer—although it's comforting to see fashion brands and publications have now taken a zero-tolerance stand against the allegations. With the help of social media, models and influencers alike have no qualms about telling the abusive situations they've encountered, and the context is infuriating, to say the least. Two (sleazy) celebrity fashion photographers were recently called out by fashion watchdog Diet Prada for their alleged predatory behaviour, adding onto the list of creatives who have been exposed over the past two years. Read on to get the lowdown of what happened.
Below, the six celebrity fashion photographers who have been called out for sexual misconduct:
Mario Testino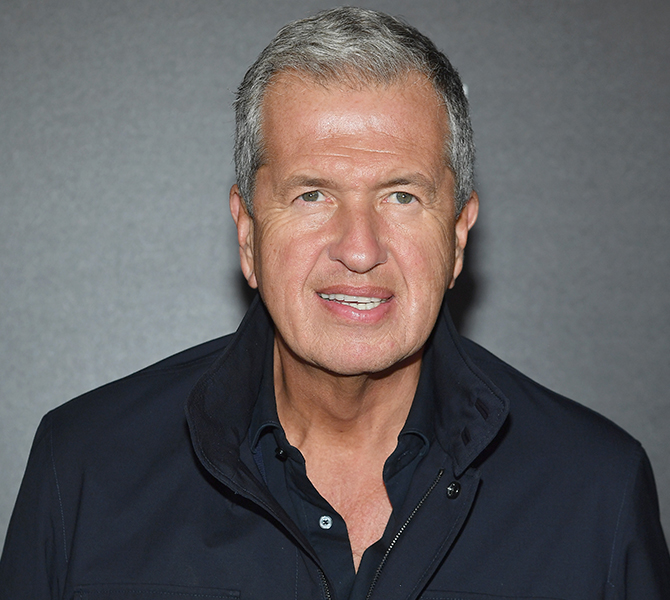 Mario Testino (and Bruce Weber) are arguably two of the most famous fashion photographers in the industry. The 54-year-old has shot for the most prominent names from publications, brands to the It-listers internationally, and has enjoyed a successful career spanning four decades. In January 2018, Testino was accused by 13 male assistants and models who worked with him in the '90s. They claimed that he groped them and masturbated in front of them during shoots in the past.
While Testino and Weber both denied all allegations, Condé Nast—the publisher of high-fashion magazines such as Vogue, Vanity Fair, GQ and more—issued a statement saying "We are deeply disturbed by these accusations and take this very seriously—as previously noted in our statement regarding sexual harassment. In light of these allegations, we will not be commissioning any new work with them for the foreseeable future." Michael Kors and Stuart Weitzman also said that they would no longer be working with him. Five allegations came to light two months later, with four of the incidents occurring after 2010.
Bruce Weber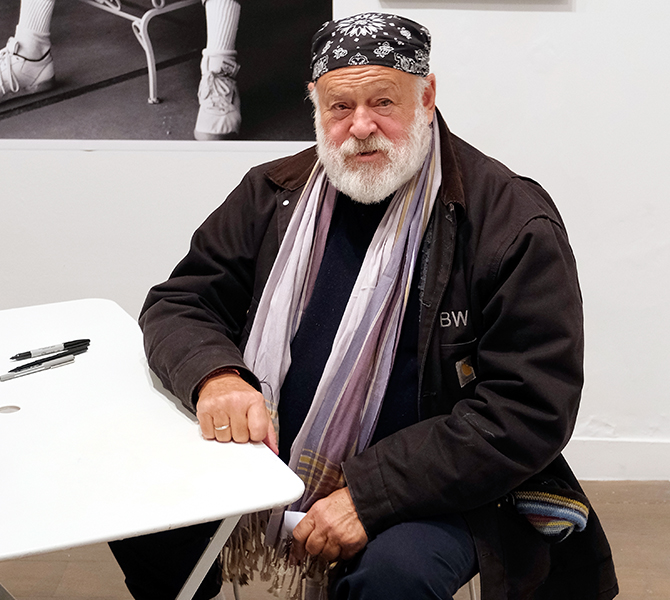 Bruce Weber is also another legendary fashion photographer on our list. In December 2017, he was accused by male model Jason Boyce of sexual harassment in a lawsuit filed in the New York State Supreme Court. In the filing, the model alleges that Weber inappropriately touched him during a photoshoot in 2014 at the Manhattan studio. It didn't take too long for a second model, Mark Ricketson, to come forward with similar claims.
By the end of December, five unnamed male models filed a new lawsuit in Manhattan's Federal Court, detailing that the photographer lured them with the promise of career advancement and subjected them to a "breathing exercise" that ended with molestation. Like Testino, he was also dropped by Condé Nast a month after the accusations surfaced, but a year later, in early 2019, Weber's legal team fired back, calling the allegations "outrageous". The team has also submitted the racy texts and pictures sent to Weber from Boyce, asking for the lawsuit to be dismissed.
Terry Richardson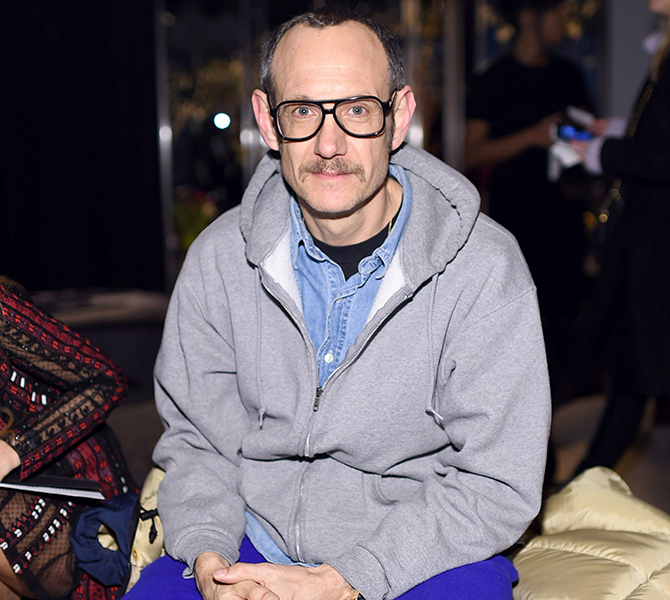 Despite years of sexual assault allegations and reports of lewd behaviour on set (some of them dates back to 2001), American fashion and portrait photographer Terry Richardson—known for his often explicit work—continued to be one of the celebrated names in the industry. But at the peak of the #MeToo movement in 2017, with the number of allegations rising, Condé Nast sent out an internal email announcing that it will cut ties with Richardson, and any work commissioned with him should be "killed or substituted with other material". Valentino and Bvlgari also followed suit.
In a statement to The Telegraph, his spokeswoman said: "He is an artist who has been known for his sexually explicit work, so many of his professional interactions with subjects were sexual and explicit in nature, but all of the subjects of his work participated consensually." In January 2018, it was reported that the photographer is under investigation by the New York City Police Department's Special Victims Squad, although he has yet to be criminally charged.
Patrick Demarchelier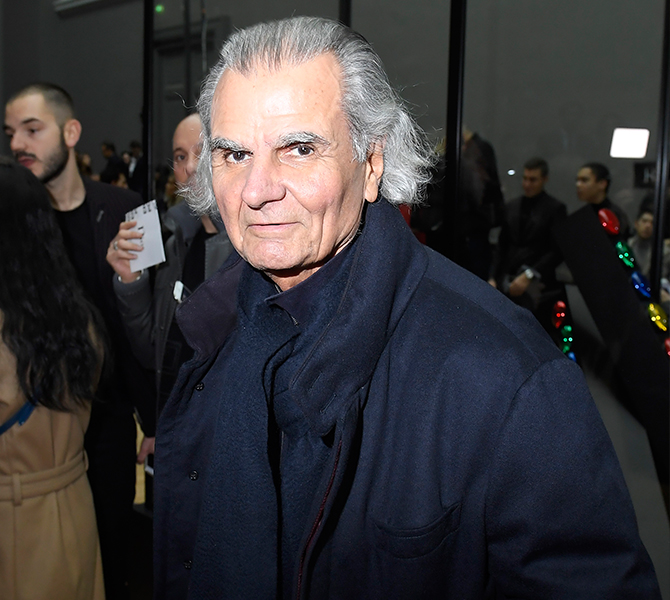 In February 2018, the Boston Globe released an extensive report, where more than 50 male and female models talk about the sexual misconduct they've experienced on the job throughout the years. The list includes top models such as Abbey Lee and Coco Rocha. Among the 25 names that include photographers, agents, stylists, casting directors and other industry professionals, iconic French photographer Patrick Demarchelier was no doubt the biggest shocker on the list. Over seven women reported the photographer's unwanted sexual advances, groping on set and making suggestive comments. One of his former photo assistants also claimed that he made relentless advances towards her. Like the rest, Condé Nast also announced that they had informed Demarchelier that they will not be working with him for the foreseeable future, although he denies the allegations, saying that "People lie and they tell stories. It's ridiculous."
Marcus Hyde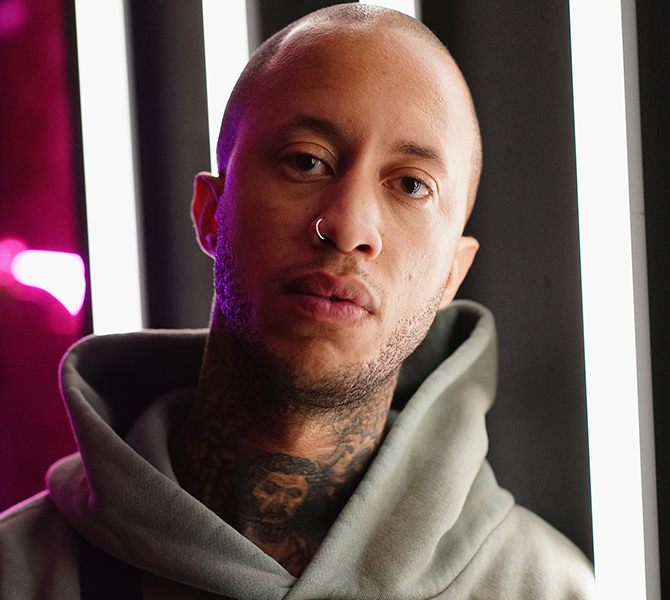 It all started when Los Angeles-based model Sunnaya Nash first posted screenshots of her conversation with celebrity photographer Marcus Hyde—who has worked closely with A-listers including Kanye West, Kim Kardashian West, Ariana Grande and more. In the messages, he requested nude photos of her so he could see "if she's worth it" before agreeing to do a photoshoot, stating that it would cost USD$2,000 otherwise. Diet Prada, who learned about the controversy, quickly picked up the story, escalating it to viral status. From there on, many more several accusations against Hyde surfaced, mostly on how he sexually assaulted them and inappropriately touched them on set.
Ariana Grande was the first to respond. The singer took to Instagram Stories to express her disappointment. "Please do not shoot with photographers who make you uncomfortable or make you feel like you need to take your clothing off if you don't want to," she wrote. "If you want to, sick, but if you don't please don't. If they tell you to have to pay more money if you're clothed that's f—ked and I'm sorry that has happened to you. I promise there are so many respectful, nice, talented photographers out there." A day later, Kim Kardashian West also responded, stating her disbelief over his behaviour. On her Instagram Stories, she wrote, "My own experiences have always been professional, and I am deeply shocked, saddened and disappointed to learn that other women have had very different experiences," she wrote. "I stand in full support of every woman's right to not be harassed, asked, or pressured to do anything they are not comfortable with. We cannot allow this type of behavior to go unnoticed, and I applaud those who speak out." Instagram has disabled Hyde's account for violating sexual solicitation policy.
View this post on Instagram
Timur Emek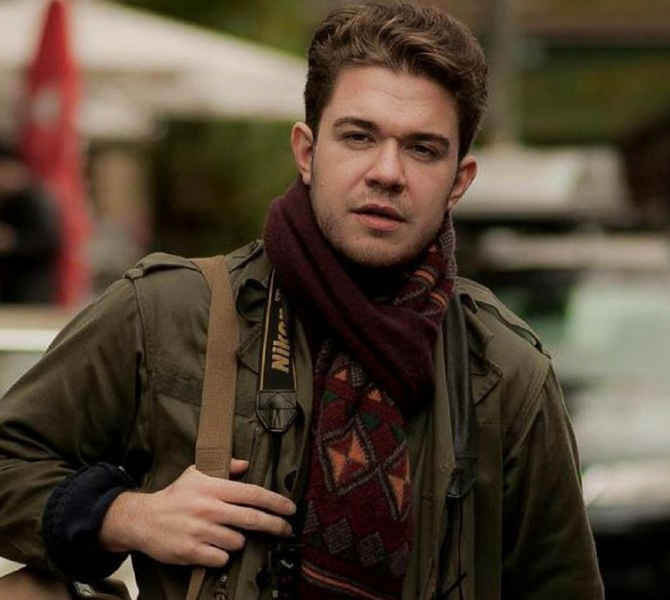 Shortly after the Marcus Hyde saga, more women spoke out against another male photographer—Timur Emek. The celebrity photographer who has shot for Victoria's Secret was also accused of sexual misconduct. One model named Haley Bowman recounted an incident where he allegedly pulled down her shirt and forced her hand onto his crotch during a shoot. The photographer also allegedly offered to help model Julia Francina in the fashion industry in exchange for "some fun". When she asks what did he meant, he replied: "I am a man…  think about it." One even accused Emek or rape. Like Marcus Hyde, Instagram also took down his account.
View this post on Instagram
| | |
| --- | --- |
| SHARE THE STORY | |
| Explore More | |