Elevate your pantsuit game with mini trends that are fuss-free and fail-proof
After six weeks of MCO, Prime Minister Tan Sri Muhyiddin Yassin has announced that a Conditional Movement Control Order (CMCO) will be implemented starting tomorrow, May 4. As such, almost all economic sectors will be allowed to resume operations, but special SOPs have to be adhered.
Regardless of how you feel about going back to work, one thing we could all be on the same page on is deciding what to wear on our "first" day tomorrow. After 46 days of working at home in pyjamas loungewear (and the occasional waist-up dressing for con-calls), you may feel a little overwhelmed having to pick out an outfit from head-to-toe, but fashion's trendiest hack is here to help.
Enter pantsuits—the sartorial co-ords that are empowering and fail-proof. All you need to do? Pick a top to layer underneath and accessorise—it's that simple. We believe that dressing your best on a Monday sets the tone for the rest of the week, so take a style cue from these street style stars on effortlessly chic dressing.

Below, some suggested pairings:
Neutral grounds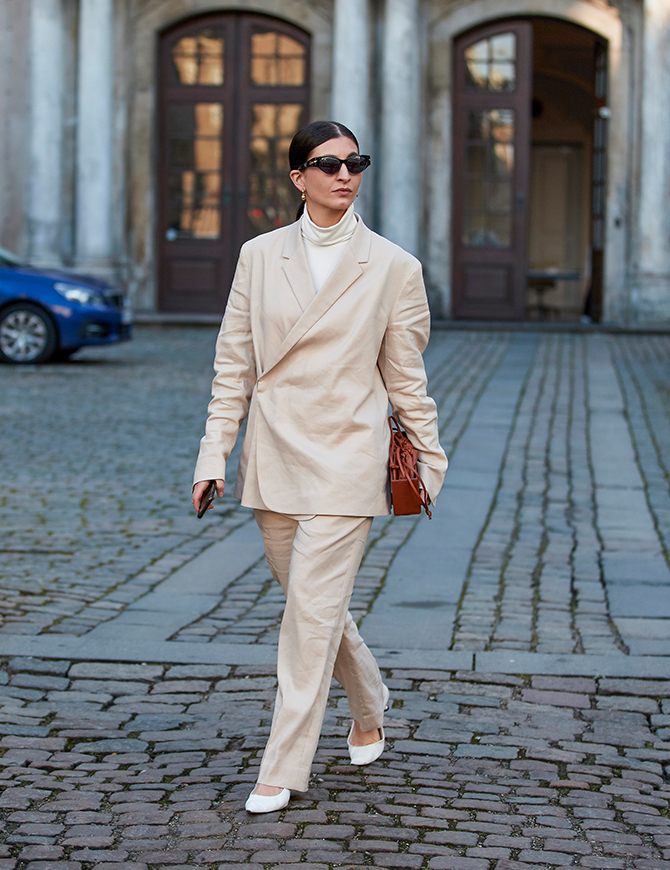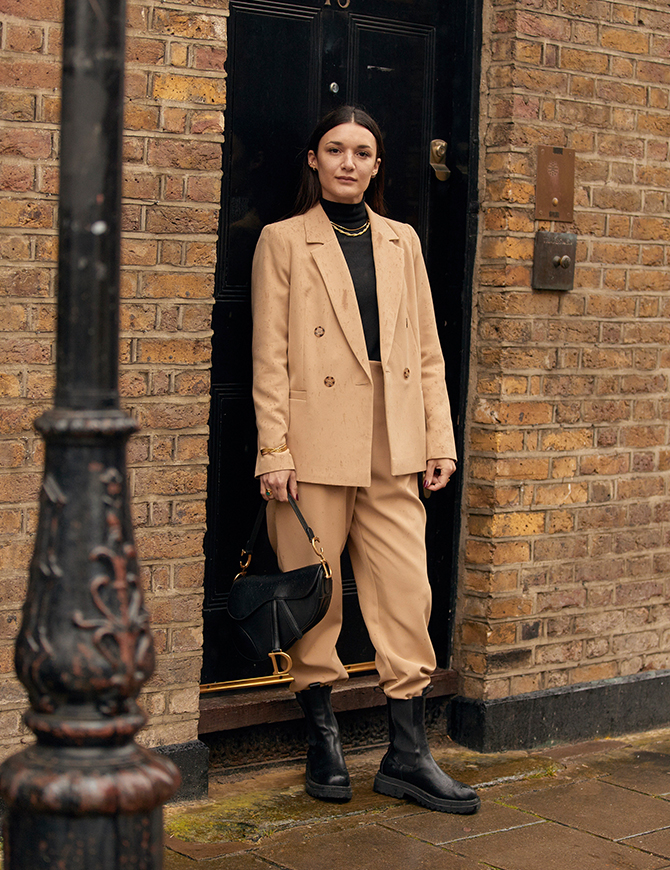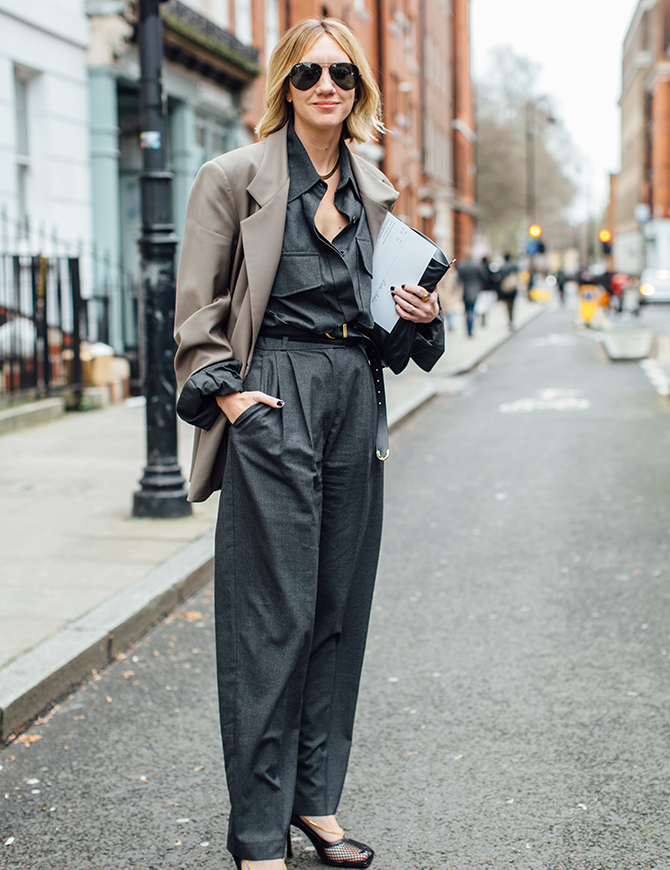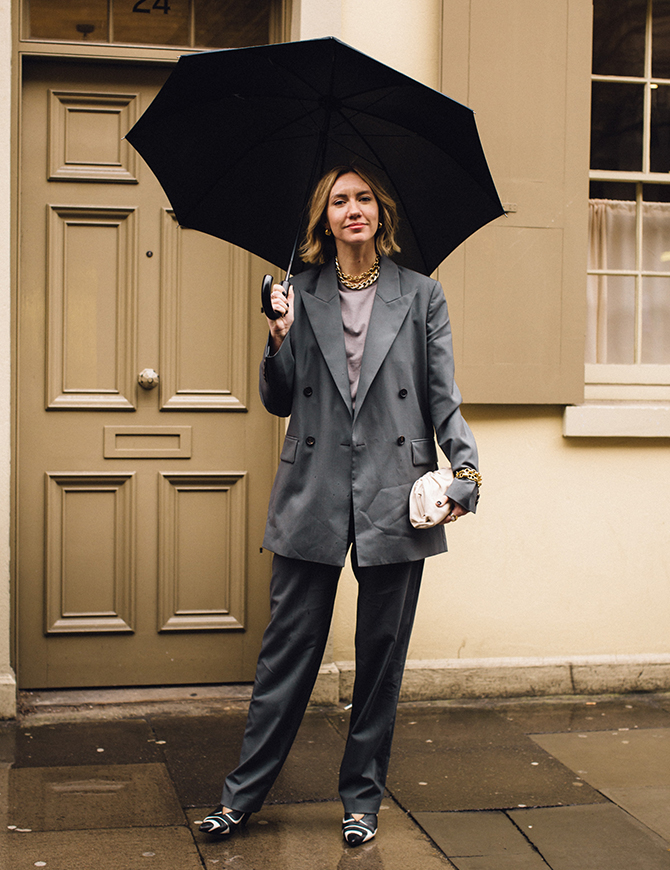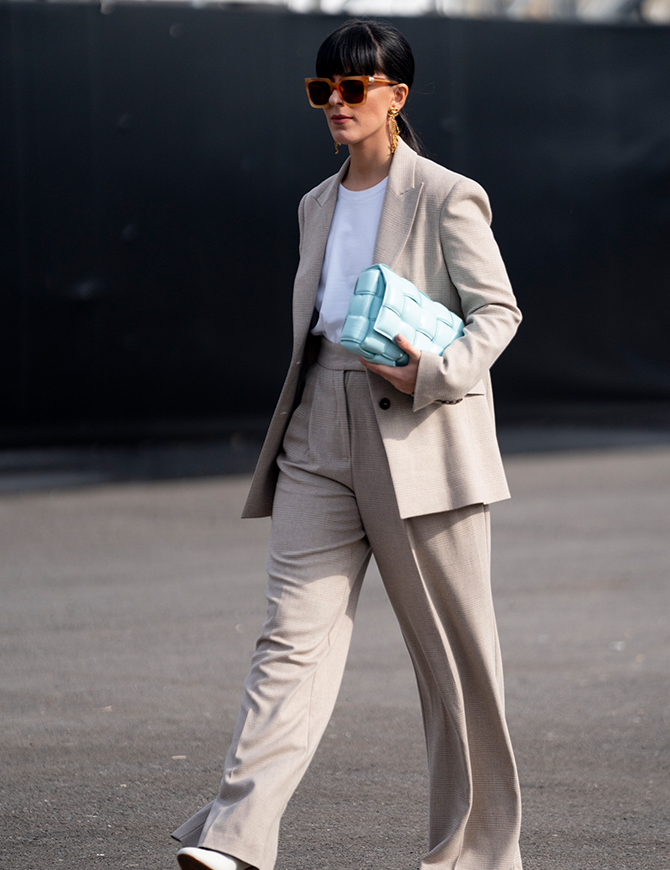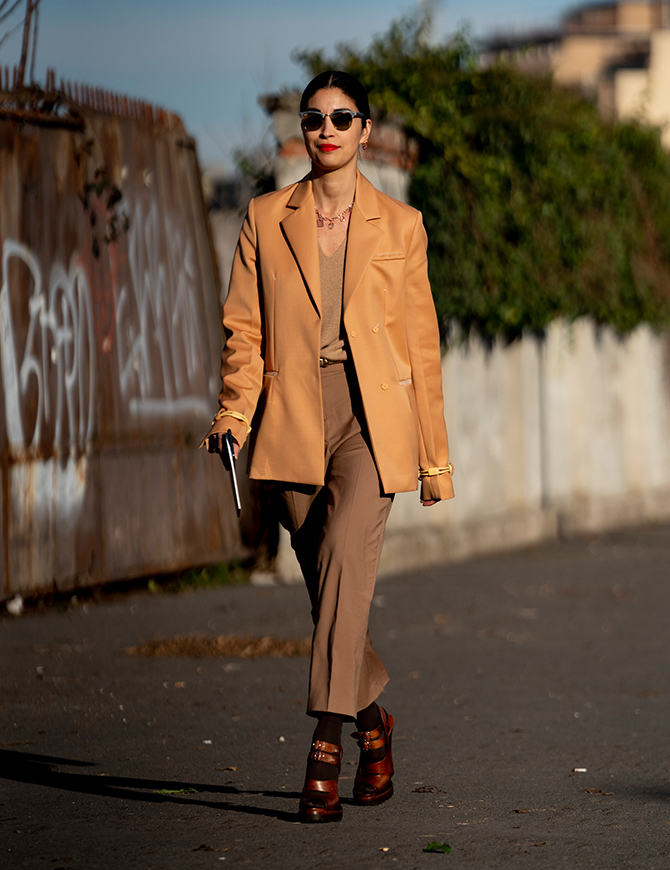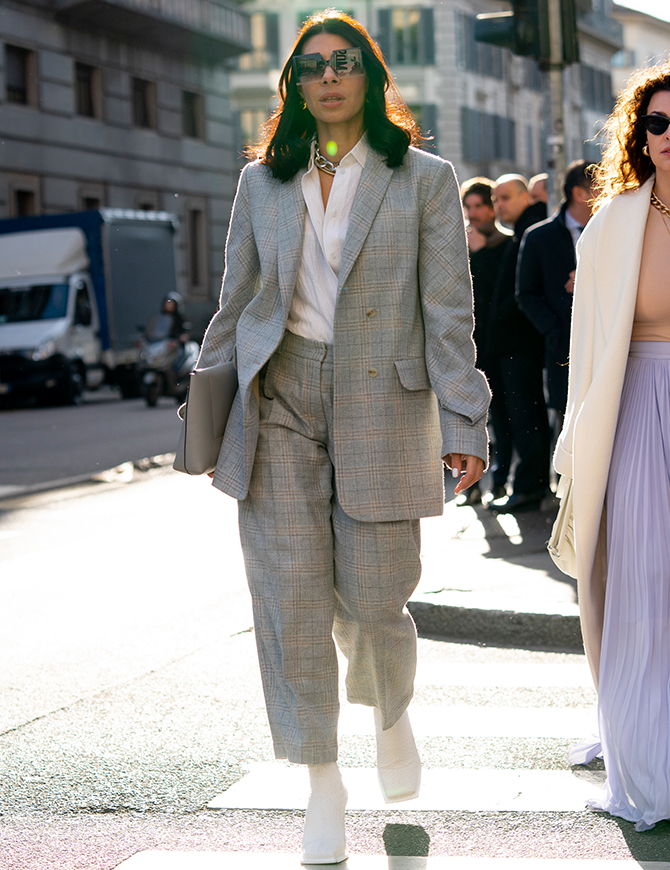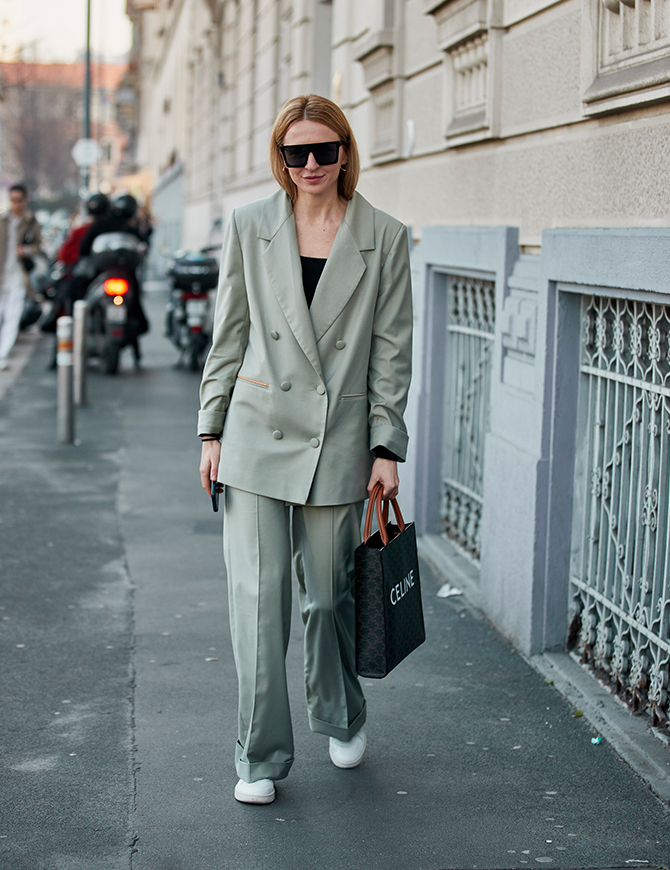 Sometimes, the most pared down colours make the biggest statements. These stylistas kept things sleek and chic with their choice of hues, but they count on little details to keep their style in check, from a chunky chained necklace to a juxtaposing footwear. Experiment with different tones à la Caroline Issa if you like to tune things up further.
Zest of life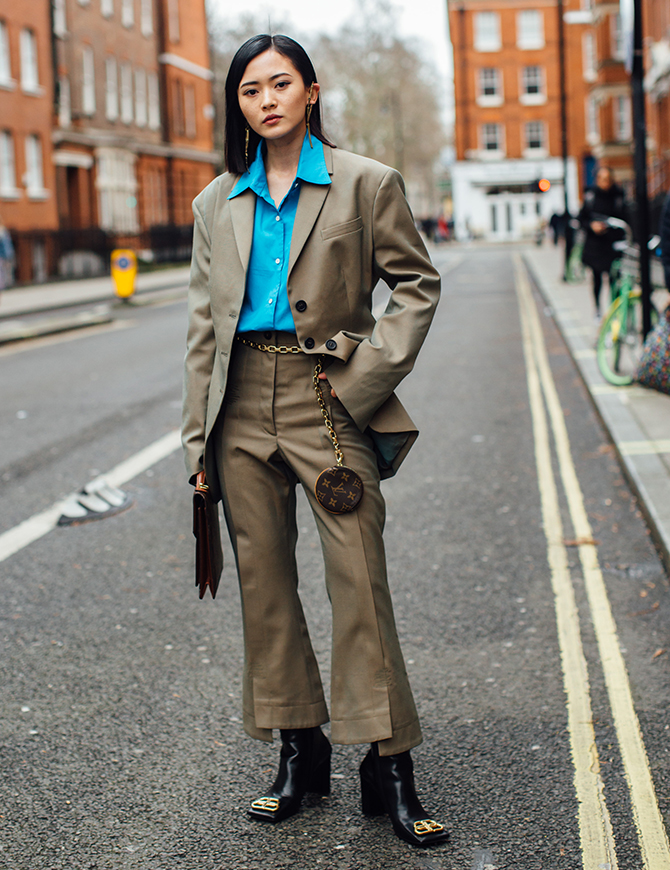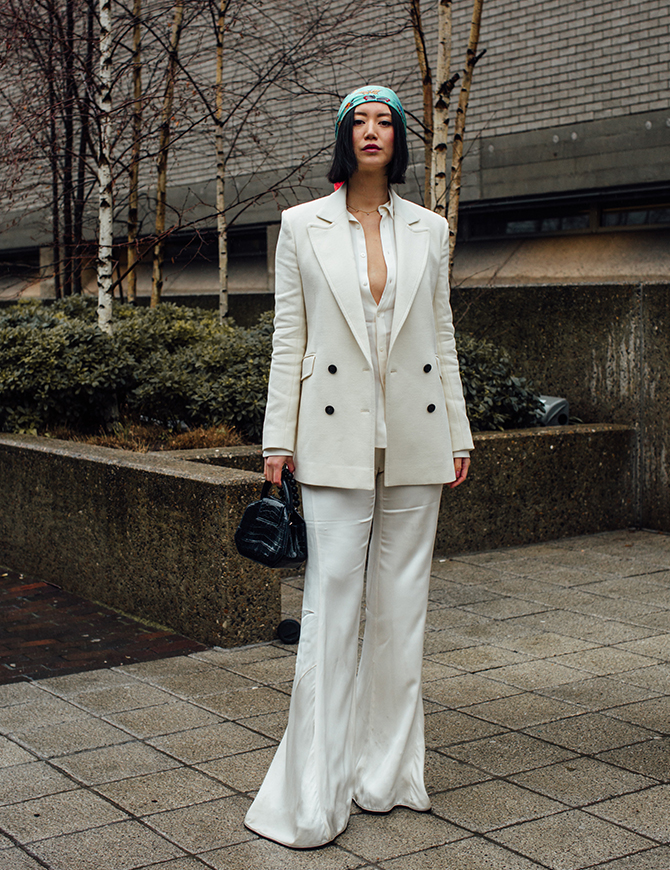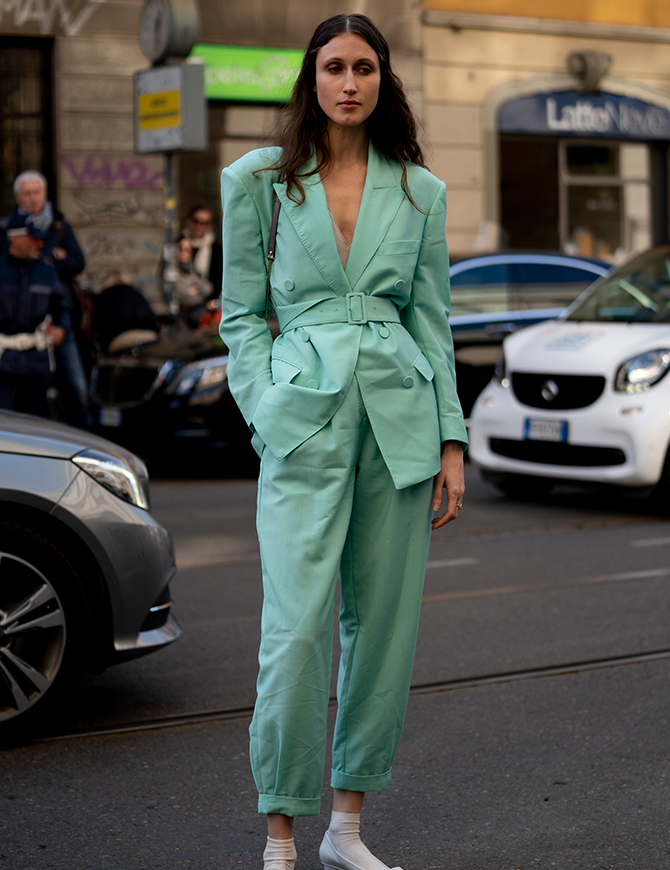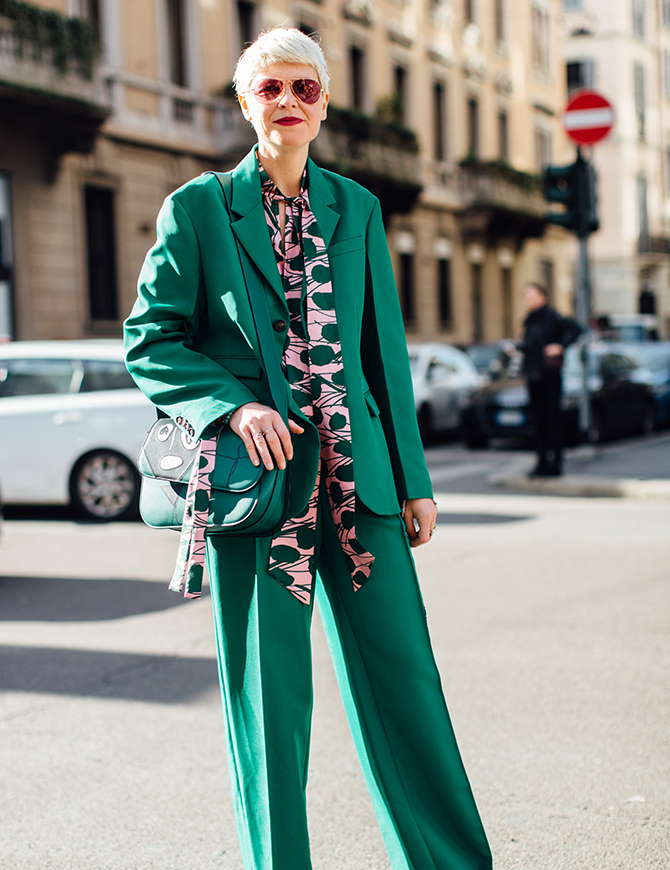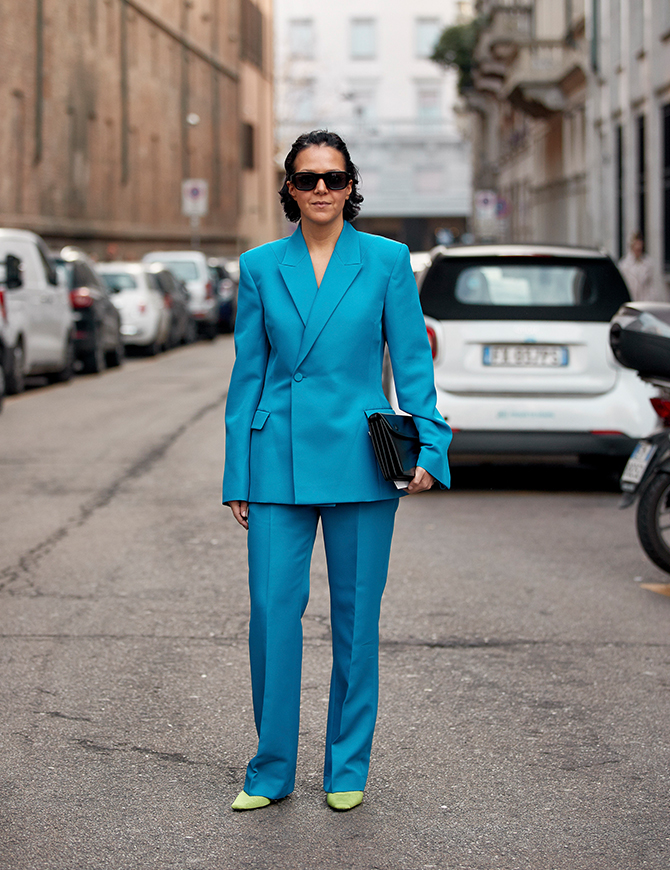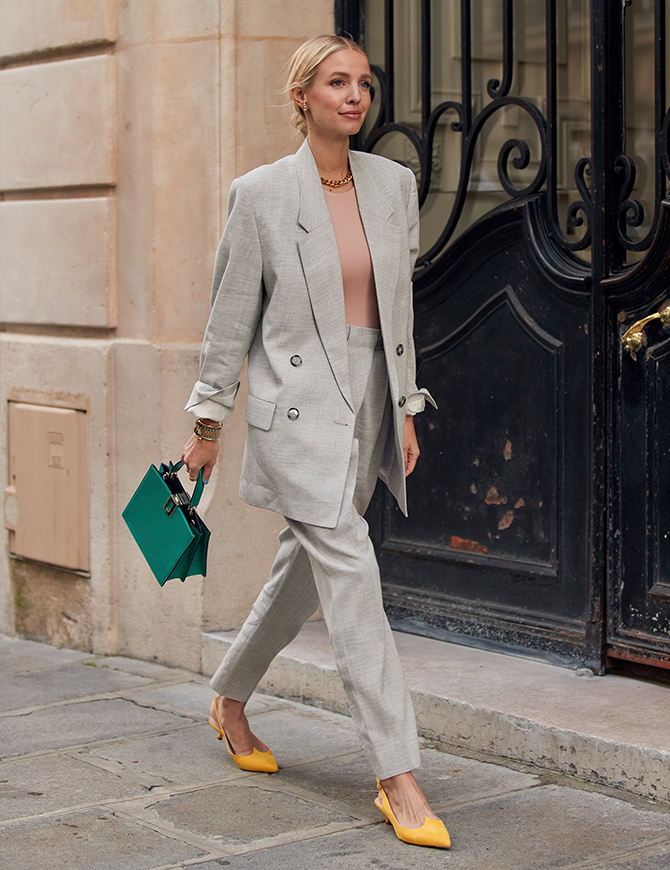 On the other hand, if bright and bold hues are your thing, you can count on colourful pairings to uplift the mood. Easy does it—opt for a vibrant pantsuit or simply incorporate pops of contrasting hues into the outfit.
Make it roomy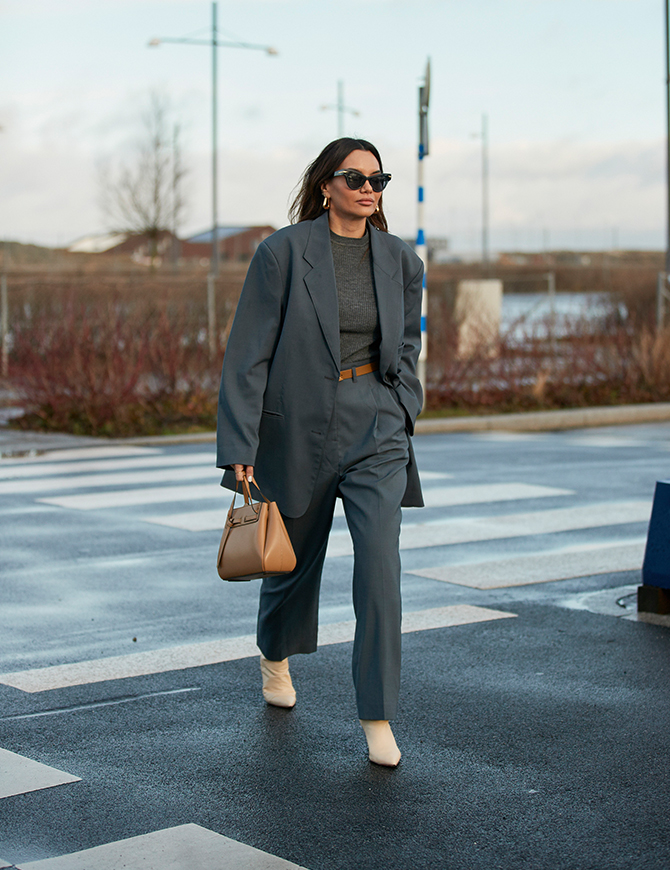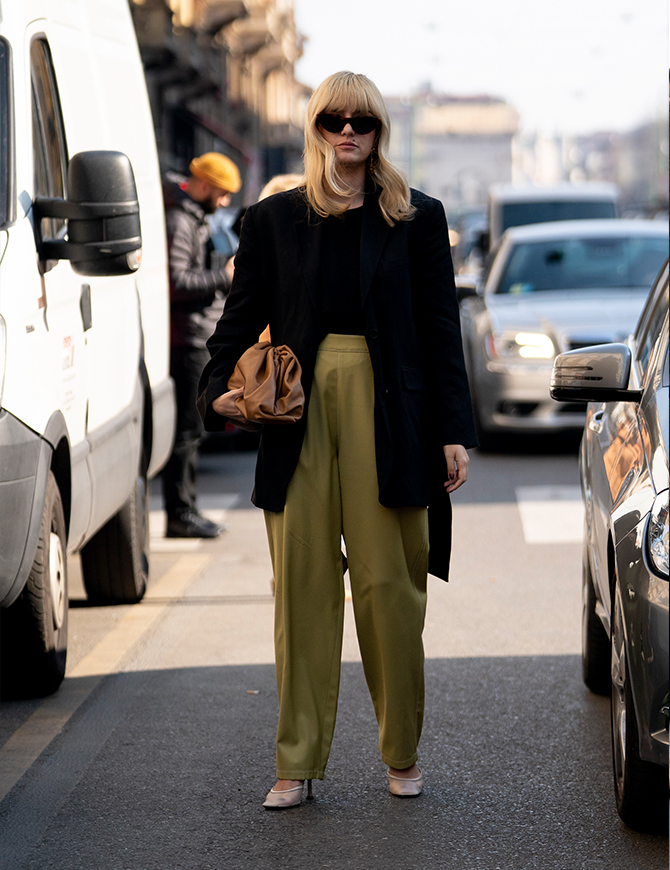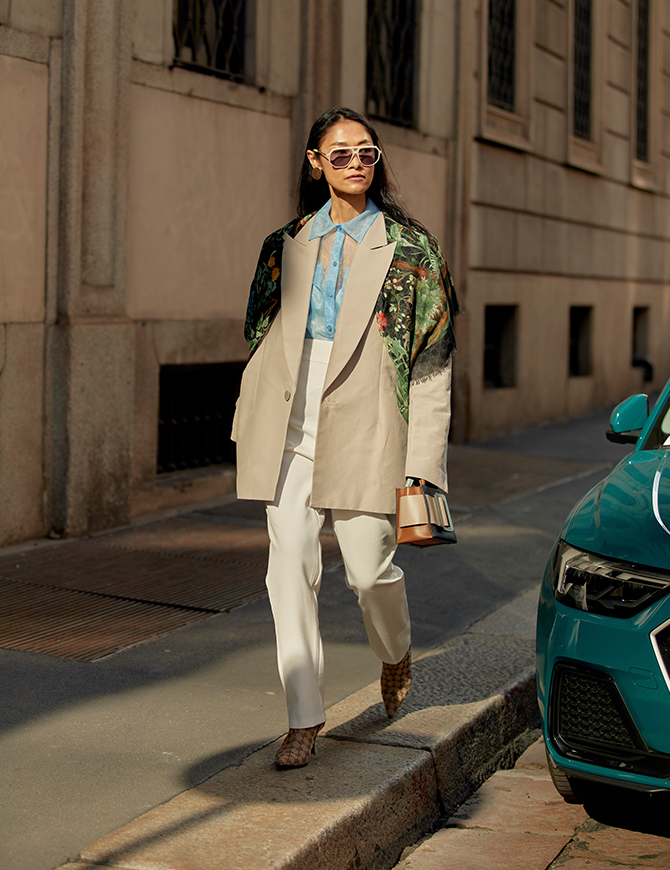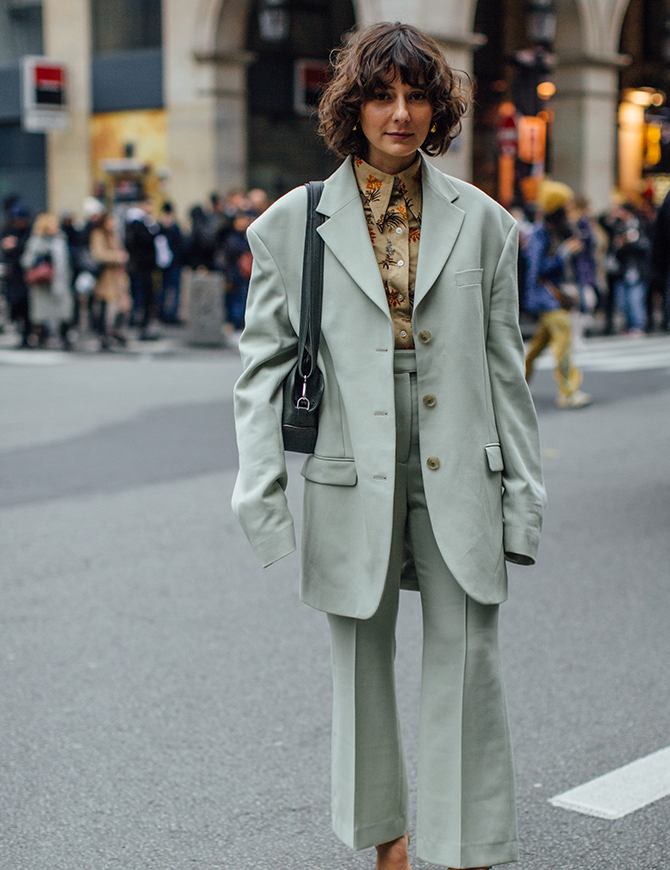 Three words: Big suit energy. The voluminous silhouette has been gaining steam over the past few years, and if these street style snaps are any indiciation, they're proof that you can still look polished in them.
Strap up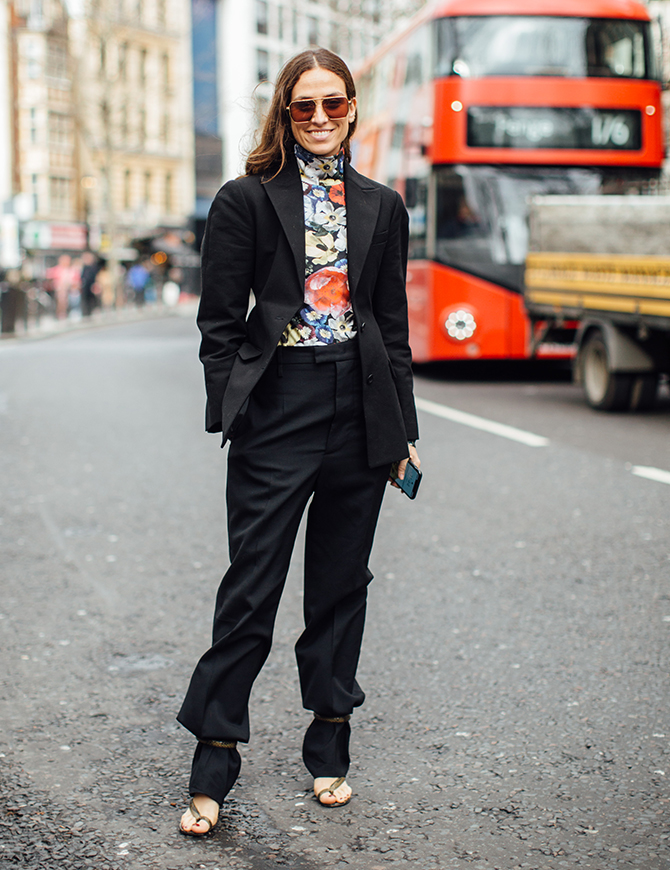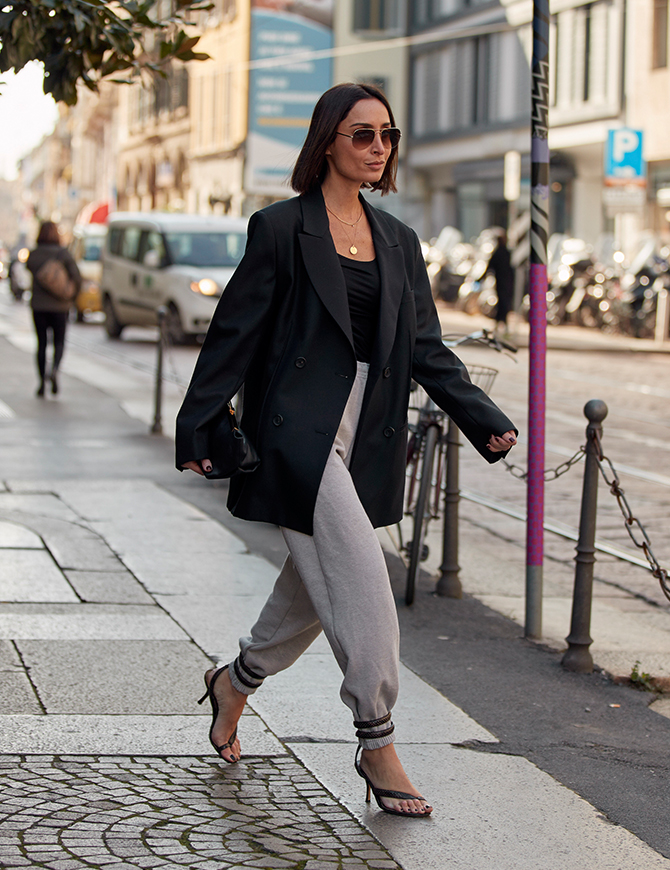 This heel hack first sprouted during Spring/Summer 2020 Fashion Month, but for those of you who'd like to give your pantsuit-heel a double-take-worthy update, opt for a pair of ankle-strap heels, and wrap the strings around the hem of your trousers. It's a trend that needs some time to get used to, but it's also one we can definitely get behind.
Comfort zone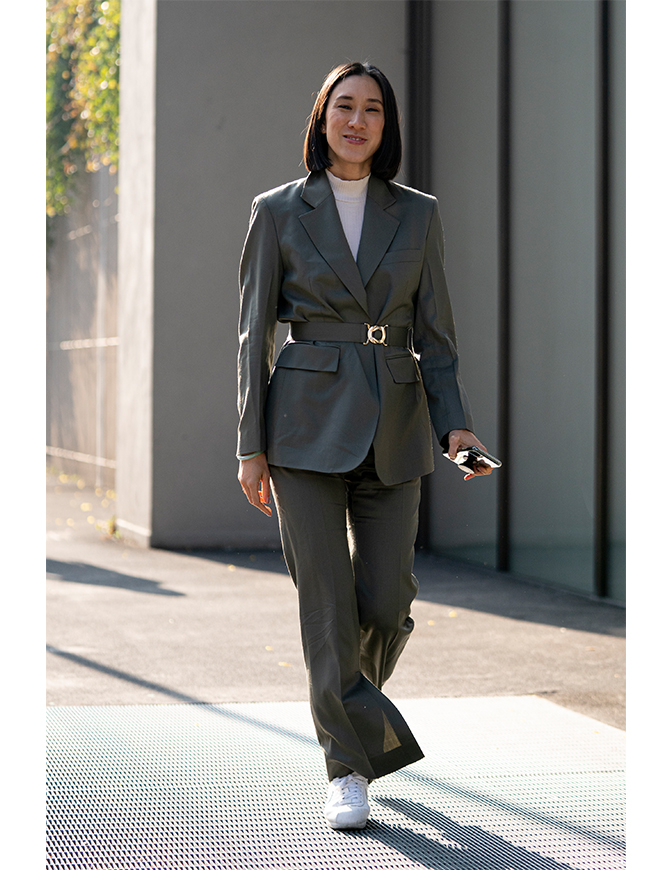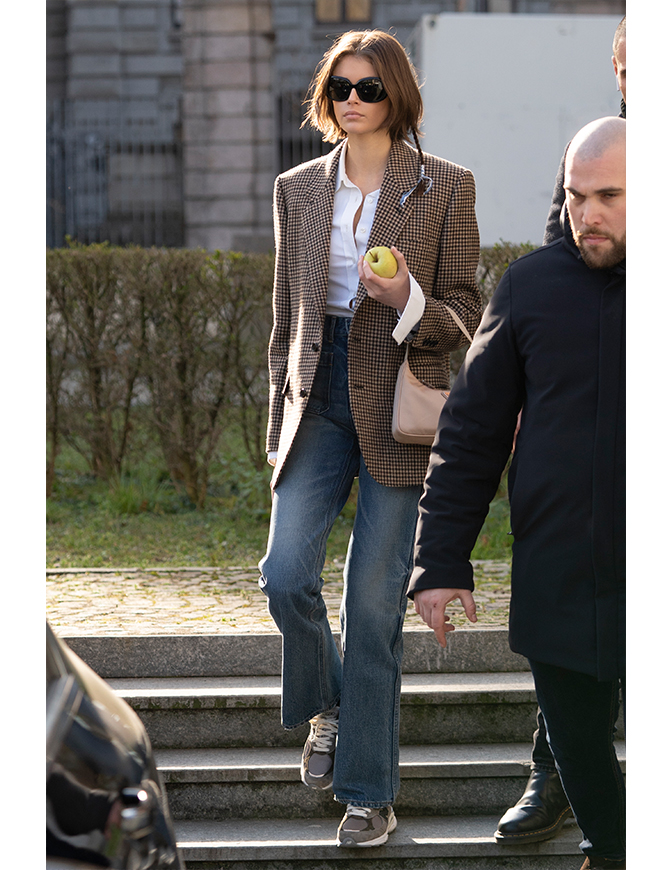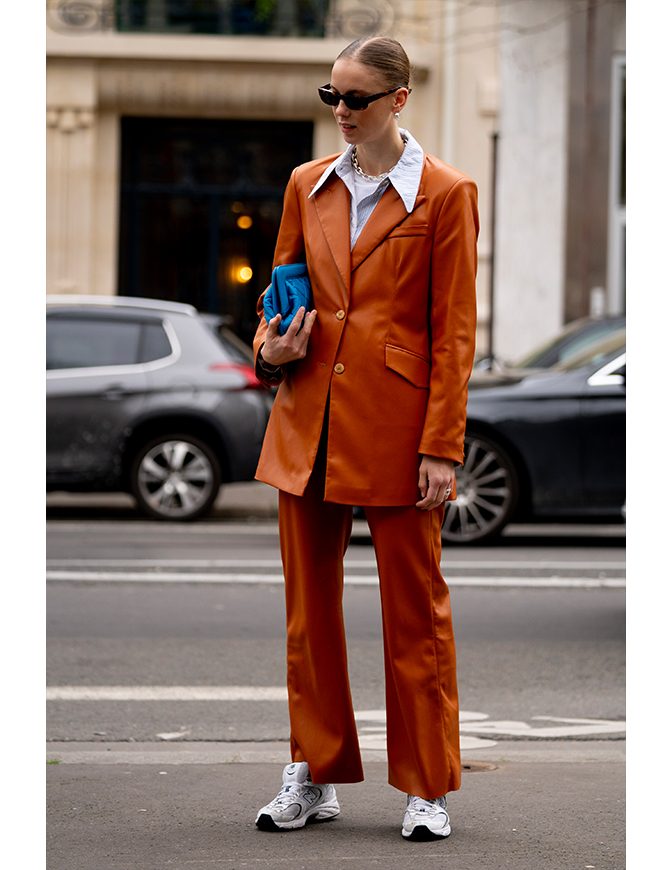 For those of you have do not have to adhere to a strict dress-code for work, keep things comfy-cool by finishing off your sharp get-up with our perennial favourite—sneakers. A pair of chunky "dad" kicks give the sartorial outfit a more impactful style contrast.