Make sure you look every inch of fab this Raya season with these 7 locally designed, breathtaking collections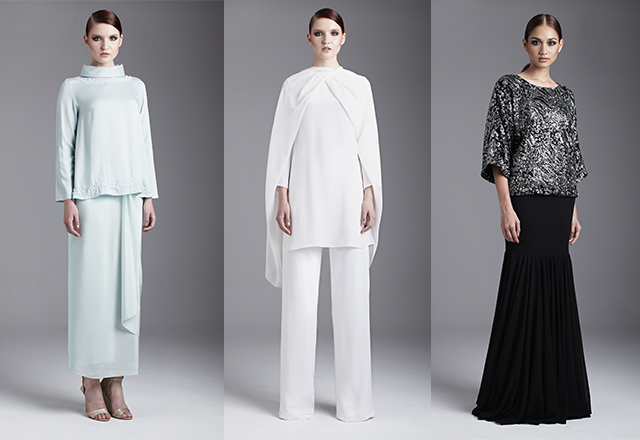 If you love a futuristic twist to your OOTD without trying too hard, go for Alia Bastamam's Raya 2016 collection, where the designer takes a modern take on Saharan vibes. You will find luxe, fluid fabrics including satin and silk draped and layered effortlessly for a flattering look. Our favourite is the all-white cape getup with pants that oozes sophistication—something that the brand was going for this Raya season. "We made it very modern this season because fashion is so in the now," explains Alia, "[We're all about] making the classic new and bringing the contemporary into traditional culture."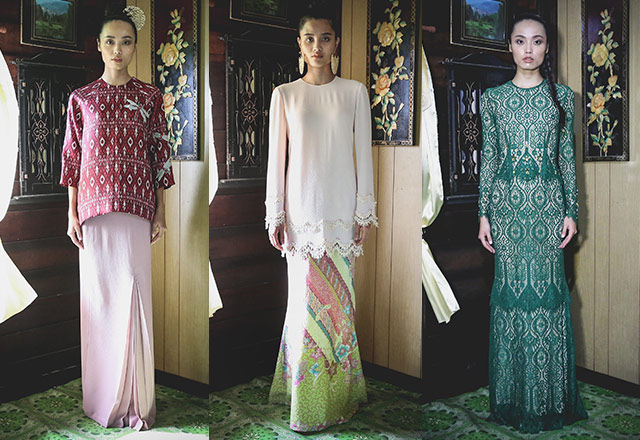 One look and you can tell that Jovian Mandagie's Raya 2016 collection, aptly named Balik Kampung, is inspired by traditional fabrics but interpreted for the modern woman. The collection combines Malaysian batik, Thai silk, decorated corded lace and the multicoloured pattern of Pua Kumbu cloth for a elegant, heritage-rooted aesthetic.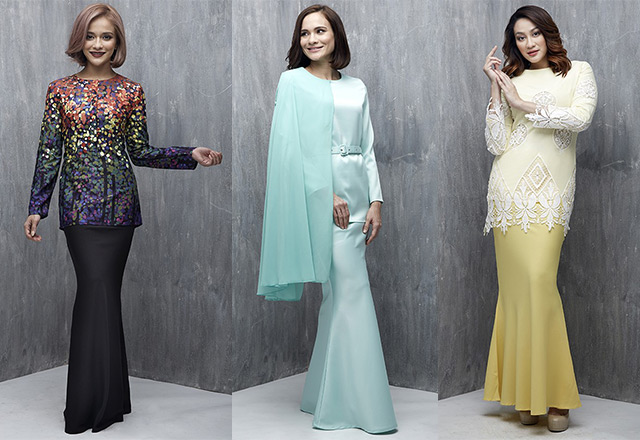 This year, Melinda Looi teams up with celebrities on a range of capsule collections under her annual charitable collection line emel. Local personalities including Sazzy Falak, Aishah Sinclair, and Dynas Mokhtar lend their modeling and creative prowess with designs that include ocean inspired prints and lace embroidery with crystal embellishments in form-flattering silhouettes such as bias-cut skirts and chiffon capes. Part of the sales proceeds from this collection will go coral reef conservation group Reef Check.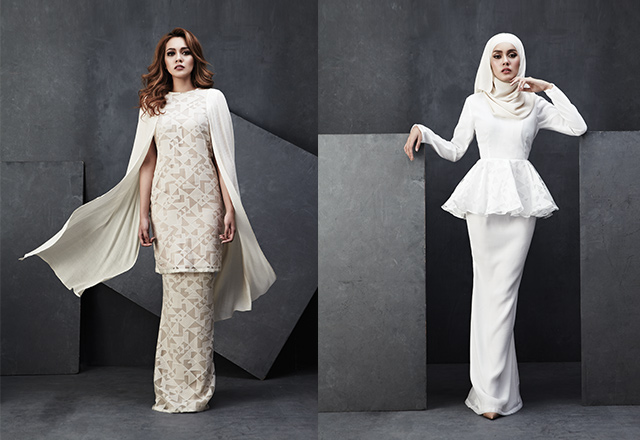 Created for the quintessential modern Malay woman, S. Baharim's theme this Raya is very much boho-leaning with an added feminine touch. You won't find loud prints this year (something that the designer intentionally stayed away from), and instead you will find a minimal, pastel palette with meticulously-crafted details, including ruffled peplum hemlines, fluid cape sleeves for a graceful look, and Parisian-inspired attached scarves on necklines.
Bernard Chandran: Petang Raya 2016/2017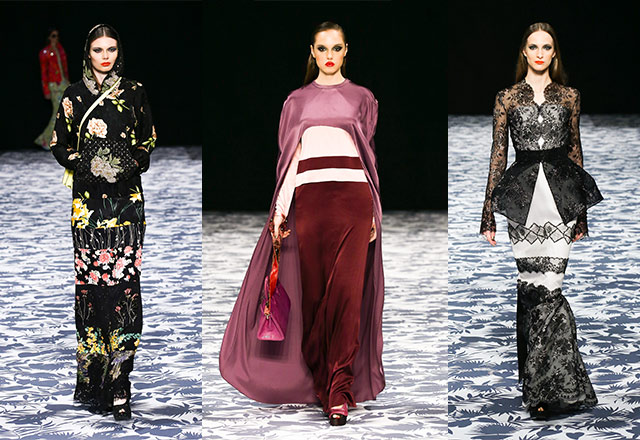 Paying homage to Queen of Brunei's regal style comprising of floral silk prints headscarves and bejewelled attire, Bernard Chandran up the ante for his Petang Raya collection this year, making full use of bold colour and fabric combinations, peppered with sequins and rich embellishments. We saw print on prints, varying floral motifs and glittery confections in a palette of both jewel and summery hues. Want to make a head-turning, jaw-dropping entrance this season? Bernard Chandran's got you covered.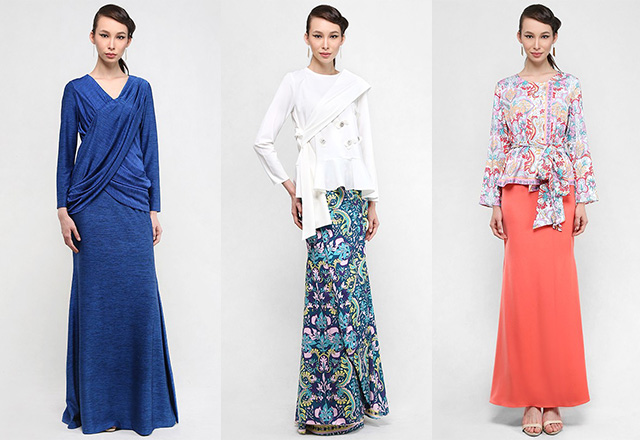 Inspired by the beauty that is Peranakan clothing, the Zulkifli sisters wanted to bring a Nonya flair from an exquisite sarong kebaya into Mimpikita's Raya 2016 collection. Find maxi skirts and waist-cinching tops emblazoned with prints similar to batik, along with a modern twist on draping with overlapping details on the front for an impeccably well-dressed sentiment.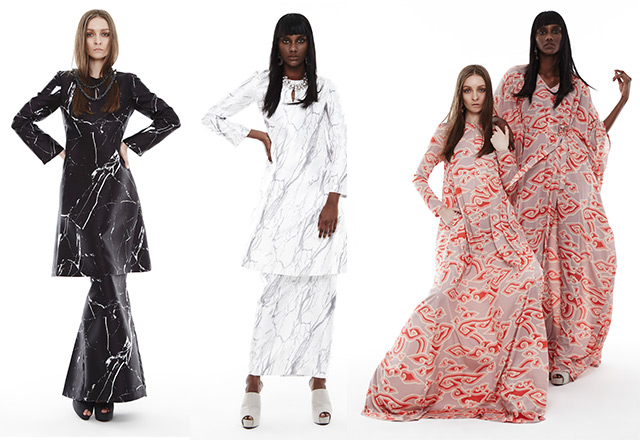 If you're all about marble madness as of late, Rizalman's latest (and sadly his last) collection for Zalora features full-on marble-printed kurungs in cool monochromatic hues. This season, the designer remixes his signature pieces and cuts while keeping embellishments to a minimum. Fabrics include jersey, lace, crepe silk, and georgette silk, alongside the designer's original print mega mendung making an appearance on key pieces.
Related stories:
A look at Burberry's new Ramadan campaign