All the news, launches and collections you may have missed in fashion this week. Never miss the buzz when you have us!
Pandora's Autumn 2021 collection includes a collaboration with Disney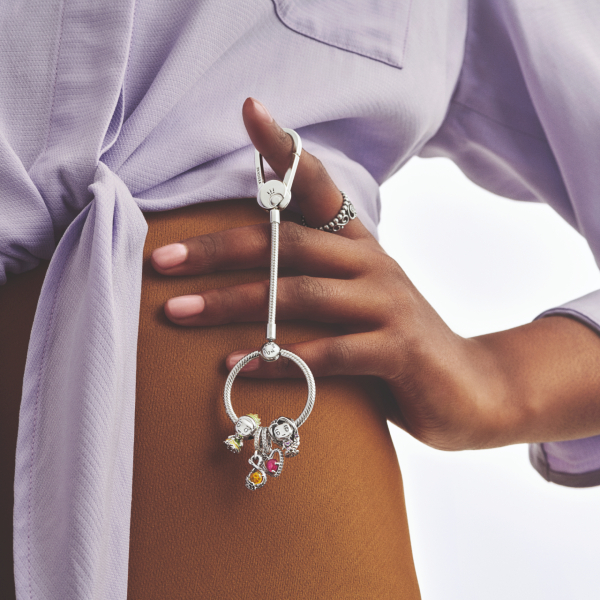 There are many reasons why Pandora remains one of the most popular brands around, with the key theme being self-expression. With its wide variety of unique designs and charms, fans are able to wear elements of their favourite symbols or affirmations. The latest Autumn collection continues this beat with new charm holders, key rings, hoop earrings and charms. In addition, there's a host of new Disney x Pandora charms that take inspiration from Disney princesses like Jasmine, Cinderella, Ariel and Rapunzel. 
Find out more on pandora.com.
Miu Miu Autumn/Winter 2021 campaign celebrates "A Brave Heart"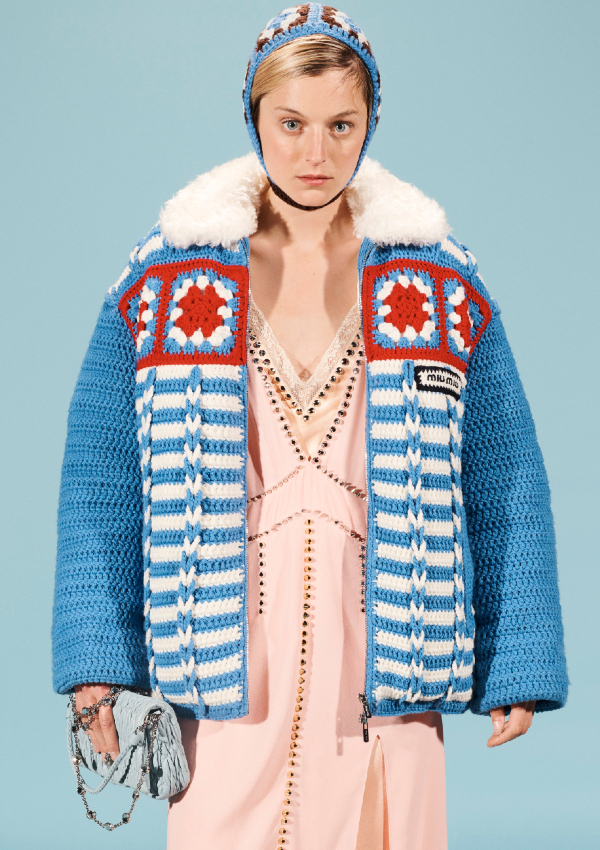 Bravery comes in many forms but strength is more than just a physical ability. Miuccia Prada designed the Autumn/Winter 2021 collection for Miu Miu to showcase "the power of clothes as a conveyance of character, an expression of strength", as wonderfully described in the campaign's notes. Emotional bravery—the courage to show vulnerability and reveal one's true self—is also a form of strength and in that same vein, acting requires peeling away an emotion after emotion. Hence, it is no wonder that actor Emma Corrin has been cast as the star of the campaign. 
In a series of five short films and stills that act as the brand's campaign, we witness Corrin reinvent and shift between different identities and personas while embodying contradicting yet real senses of self; from playful and powerful to fragile but strong. All paradoxically powerful experiences of bravery. In these films, the English actress reads aloud a series of anecdotes, recollections, remembrances all of which recount memories, real and imaginary, in her own voice and those of others.
Watch it here:
The Loewe Collector's Gift Box has all you could need (and want)!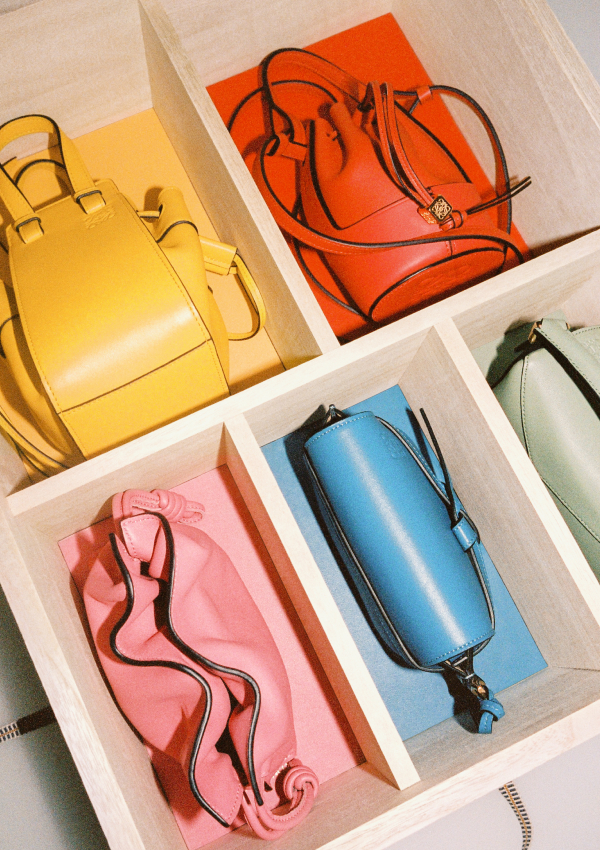 Within the Loewe Collector's Gift Box is five of the brand's most iconic handbags: the Puzzle, the Hammock, the Gate, the Flamenco and the Balloon—all in 'nano' small-scale form. But these items aren't just uber-cute but super exclusive as well. For example, the nano-sized Gate and Hammock bags have only been produced and designed for this gift box whereas the Puzzle, Balloon and Flamenco come in limited-edition colours. Beyond the one-of-a-kind items found within, the box itself is a piece of art with evident craftsmanship.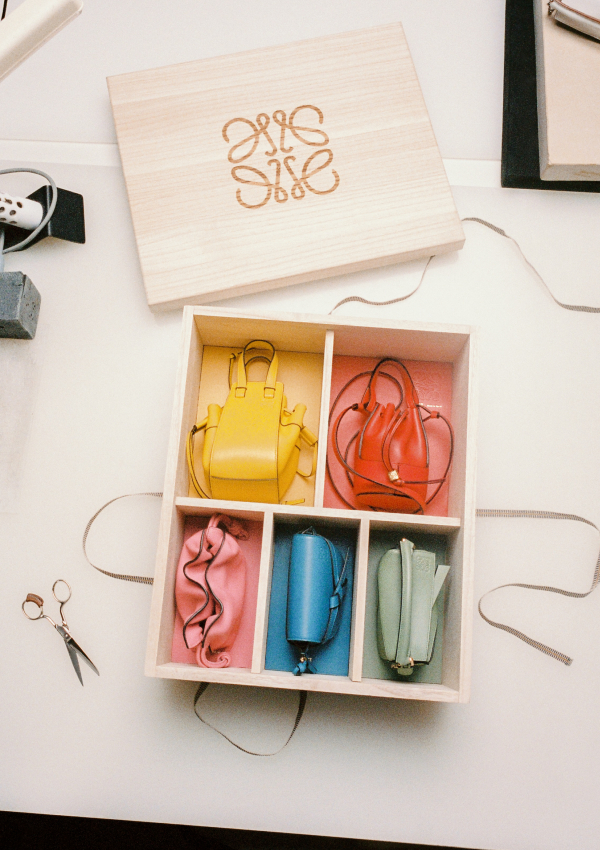 In honour of Japanese artisanship, it has been made in traditional 'kiribako' containers (boxes that are used for gifting and storing valuable items in Japan) and tied together with 'sanada-himo cord' (a tightly-woven fabric that was originally used by samurais for binding their armour). Moreover, it's handcrafted from Paulownia wood in Japan with the Loewe anagram engraved on the lid of the box—a technique that enhances the wood grain in a darker hue. The interior has also been meticulously designed with each compartment in a corresponding coloured calfskin for each product, with their names embossed in gold at the rear.
For more information, visit the website.
How to virtually try on the Dior Silk Scarves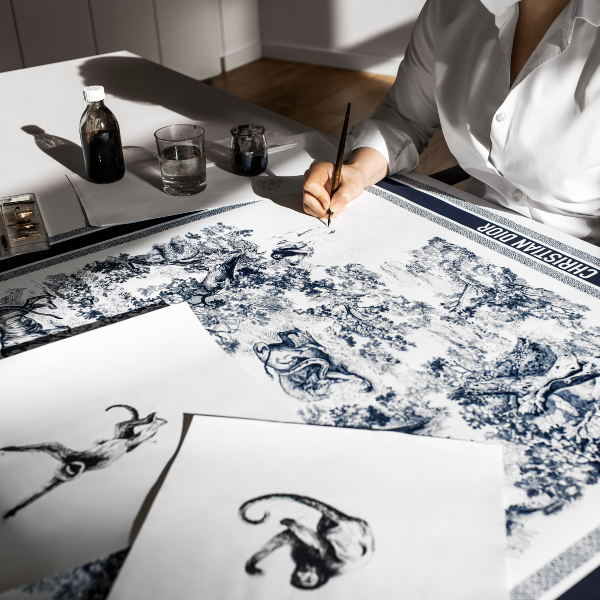 Elegant and breathtakingly beautiful, the Dior Silk Scarves were easily one of the highlights from the House's Autumn/Winter 2021 collection. Designed by Italian artist Pietro Ruffo, it isn't just gorgeous but a testament of savoir-faire and craftsmanship. To summarise, the House's emblematic codes and Ruffo's works are first transposed onto the fabric through colorisation by way of pen engraving. Then, the poetic sketches unfurl on exceptional silk through silkscreen or inkjet printing before going through a halo of steam repeatedly. The next step requires them to be washed until the ideal look and feel have been achieved. The squares are then cut by hand, then frayed or rolled in a finishing touch. To get a better idea of the immense work that goes behind its production, check out the behind-the-scenes below.
Watch it here:
In addition, you can also check out the various Dior Silk Scarves (and ways to wear them) via a special lens here.