Mark your calendars—the collection will be released on November 8 this year
Seven months ahead of the launch, Moschino's Creative Director, Jeremy Scott has revealed an exciting news—the Italian fashion house will be teaming up with H&M for its annual designer collaboration this year. The announcement was made at the brand's annual party during the Coachella festival in Palm Springs with the help of Gigi Hadid, where both Jeremy and Gigi did a livestream on H&M Instagram account. In an interview with Vogue, the designer revealed he hasn't "had another way to service the fandom" since the end of his partnership with Adidas. "This collaboration makes me feel like I'm able to give something again. Lots of young people love my clothes, and we make phone cases and little things like that, but in order to have a lewk, I love that this is now something that will be affordable."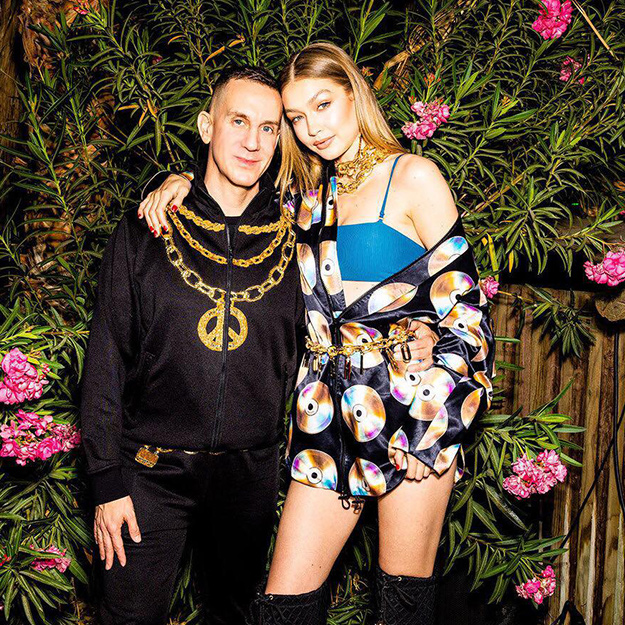 Comprising of womenswear (of around 45 looks) and menswear (of around 20 looks) inclusive of accessories, the collection—Moschino [tv] H&M—will be available online and in-store on the November 8. A special piece that features an archived CD print by the founder of the label, Franco Moschino (worn by Gigi in the announcement image) will be re-introduced in the line-up as well.
More updates to follow.