An interview with the winners of our inaugural Buro 24/7 Malaysia Digital Awards
Besides celebrating our first year anniversary at a party to remember on 1 July 2016 (check out all the highlights here), we also held an awards ceremony to recognise individuals and entities who have contributed significantly to the local digital sphere with the first Buro 24/7 Malaysia Digital Awards. For the past month, you guys have been casting your votes, and now—the results are in! The winners got to take home a personalised trophy, as well as generous gifts courtesy of Coach, La Prairie, Samsung and Dior; this includes leather jackets and bags by Coach, La Prairie caviar-infused luxury skincare products, a Samsung Galaxy S7 Edge as well as makeup and fragrances from Dior.
We caught them fresh off the stage to share a few words:
Best Malaysian Female Digital Influencer: Marion Counter | Host and fashion icon (@marioncaunter)
Unfortunately Marion wasn't able to make it to the party, but she left us the sweetest message on Instagram:
"Hi guys, congratulations on your first anniversary! I can't believe you guys are a year old already. I mean, you have done so much in such a short span of time, im so so so proud of you guys. I'm truly sorry for not being able to be there in person tonight, to join the celebrations and of course to receive my award! Seriously guys, I'm so grateful so happy, but I feel so undeserving of this award. To be nominated in a category with such huge movers and shakers, not only in Malaysia but globally, people like Scha, Tengku Jamidah, Vivy, Kim, Samantha, Jane, and also Chryseis – I love these women. To receive this award is so humbling, I'm truly, truly grateful.
I've been a huge believer all my life in staying true to yourself, and never have to fake it, or pretend to be someone else just to please your followers and fans. And I hope that's something that resonated with my followers. I will continue to use this platform that I've been given, to talk about things that I love: fashion, my passion, my family, my fans and of course, causes that remain true to my heart and that I feel strongly about. Thank you so much, I'm so honoured. Thank you, thank you, thank you! Love you guys, and have a wonderful time tonight. Bye guys, peace."
Best Malaysian Male Digital Influencer: Bryan Loo | Entrepreneur (@bryan_chatime)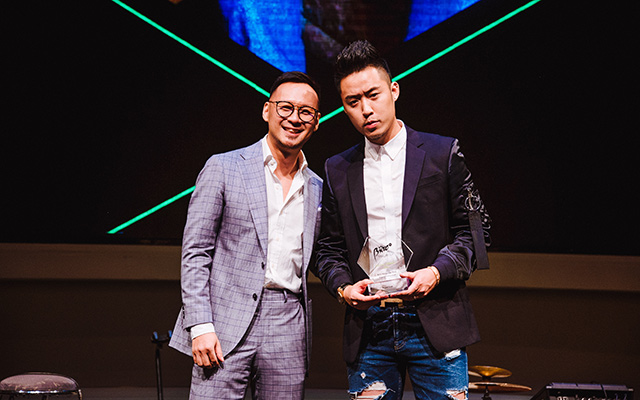 Congratulations on winning Best Malaysian Male Digital Influencer! Would you like to say a few words?
I'm truly humbled. I really treasure the recognition, and I would like to take this opportunity to say: there's no second you in this world. You are the master of yourself, so never underestimate your own voice. The world is now flatter because of social media – it is something that is really quite powerful, and people should use it wisely to make a positive impact on the audience you reach.
How did you feel when you got to know about your nomination?
I was pleasantly surprised, I didn't know that entrepreneurship could be associated with being a digital influencer. Today, Buro proved something different by marrying entrepreneurship with a digital award – this is something new that proves entrepreneurship is really relevant in today's world, even in the digital realm.
Can you tell us about what you do?
I am the CEO of Loob Holding, a multi-label F&B company. It started as a small organisation five years ago, but we've grown it to become a rather sizeable company. We now run about 190 outlets across eight portfolios. My mission is to connect people with food and culture.
Where or who do you get inspiration from?
My father. He brought me up the right way, instilling great family values in me since young. To me, nothing is more important than that. You can be the greatest entrepreneur in the world, but without family values you can be nothing. My father has taught be that a true entrepreneur is someone with the mission to inspire and motivate people with positive energy and mindset, and make a difference.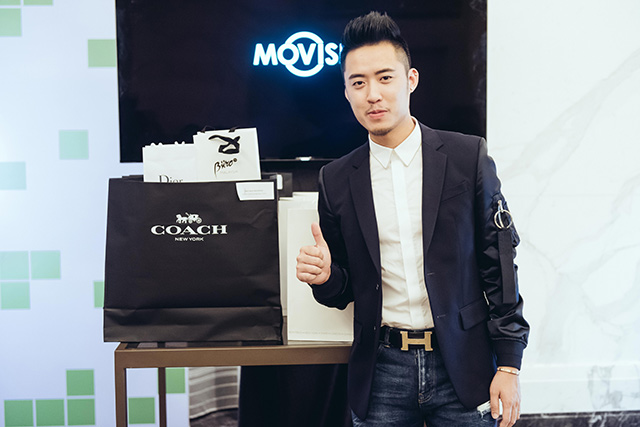 Best Malaysian Digital Start-up or Project: Bfab | Online platform for booking beauty services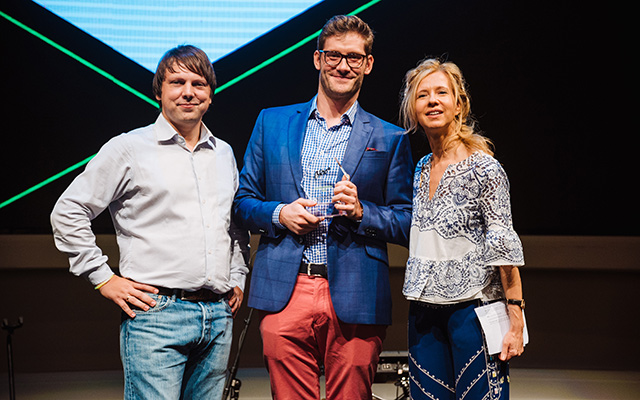 Congratulations on winning the award. How do feel about the win?
Great! (laughs) We are honoured to be nominated with all the big companies such as iflix and KFit, and we really appreciate the support from the voters and the jury.
Can you tell us more about Bfab?
Bfab is a website and application which can be used to book a beauty service online. It is very easy in terms of usage. For example, if you want a haircut, you can go on the website or application. From there, you can specify what service you want, what time and which area you would like to go. It will give you a directory that is filtered by area and time, you can then select a salon and learn more about it, such as services available, ratings and price. Once you've found one that you'd like to book, you can just do it there and then, online.
How did the idea for Bfab come about?
We were meeting together one day, and we were thinking about what we can do for a startup. We wanted to do something that actually creates value and solves problem. With Bfab, on one hand we can help salons with brand awareness, as for our customers, they get an easier platform to book an appointment online, which is available 24/7.
What do you think about the digital scene in Malaysia today?
I think Malaysia has a big mobile penetration – everyone is mobile and everyone is on the Internet. But I think we're still at the stage where people need convincing of new services. Booking services online is still a pretty new concept for them, it's a little more complicated than physical goods, and people might not be used to it yet. So our mission is to educate people that you can not only buy goods but also services online.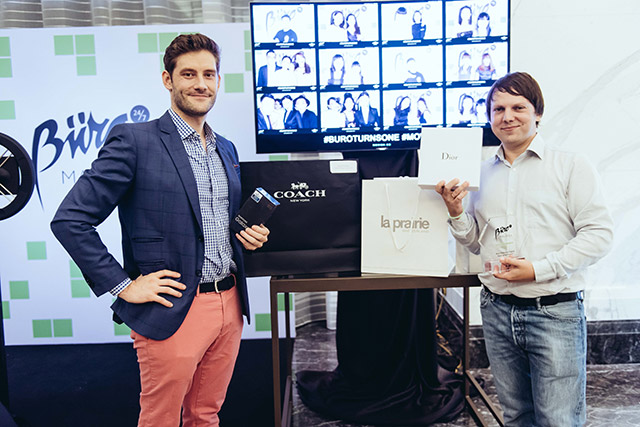 Best Malaysian Upcoming Digital Influencer (under 25): Brian See | Style blogger and model (@mrbriansee)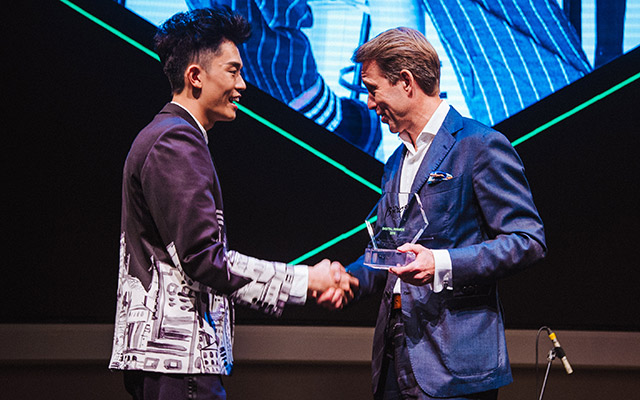 Congratulations on winning the Best Malaysian Upcoming Digital Influencer Award! How do feel about the win?
I'm actually very surprised, because I was nominated in a category with such great influencers, and some of them are my friends too. I was very honoured to be nominated, and to win this comes as an extra honour for me. I really appreciate it.
Did you get your friends and family to vote for you?
Yeah, when I got to know of the nomination, I texted my family and friends. They gave me a lot of support, and I'm really glad and grateful for that.
Can you tell us a little bit about what you do?
I'm a freelance model, but I blog as well. I started blogging six years ago, so I share a lot of styling tips, fashion-related posts and bits of my life on Instagram and Facebook.
Are you working on anything at the moment?
I'm in the midst of planning the launch of my very own fashion line recently. Hopefully everything goes well, and it will most likely be launched next year, so stay tuned!
What inspires you?
I would say every part of life inspires me, whether it's something from a magazine or an article that I happen to read. I like to get inspiration everywhere and this is where I get new ideas in coming up with creative content for my social media platforms.
If you had to choose between Facebook, Snapchat and Instagram, which would you pick and why?
Ah, that's a hard one. If I really had to pick one... I would say Instagram, because I do put more effort in creating the content that goes up there – more relevant and creative content. And I think it's an important platform where I can engage with my followers.
Related stories:
Best moments from the #BuroTurnsOne party
Buro 24/7 Singapore turns one with a 2016 Buro Digital Awards ceremony
Raise the roof: Buro 24/7 Malaysia launch party