ICYMI: H&M Foundation launches a virtual 'Billion Dollar Collection, Christian Louboutin invites you to step into its digital realm, and more
What the future of fashion could look like—if we designed it with the Earth in mind
Change doesn't come easy and in some cases, it doesn't come cheap. The topic of sustainability has grown exponentially in recent years and while many—consumers and brands alike—are in support, the action to show that support is far and fewer than one would like to see. Well, in some ways, it's not hard to see why. Certain sustainable pieces are more expensive to both make and purchase. It's in the production costs, the material, and the technology needed to accomplish it. As such, more often than not, these start-ups or designers end up stopping at just capsule collections and pilots.
It's believed that the fashion industry would need billions of dollars to implement that change. With this in mind, the H&M Foundation has launched 'The Billion Dollar Collection', featuring digital innovations by 10 sustainable start-ups (all Global Change Award winners).
The virtual collection is interesting in many aspects. One, it has been exclusively created with the latest CGI character design technology by Mackevision and of course, donned by a unique avatar. Two, the pieces follow a theme of combining edgy with casual classics, to ensure they're not just clothes for one season, but for all time. This is highlighted by the asymmetrical details, trinket-like finishing, non-standard colors and bold volumes.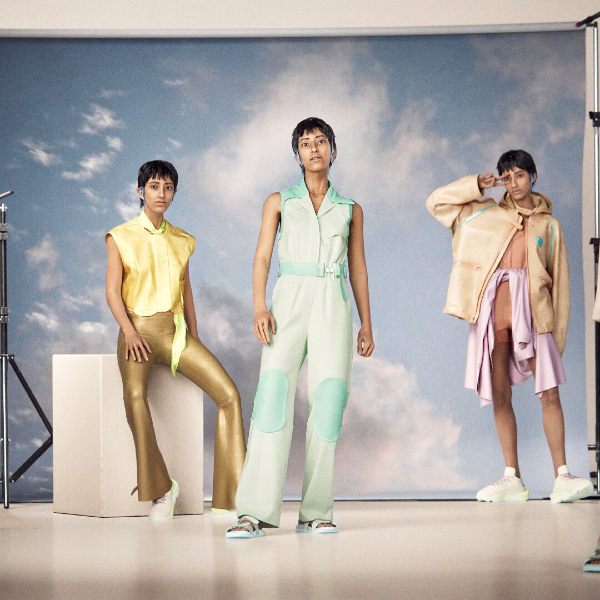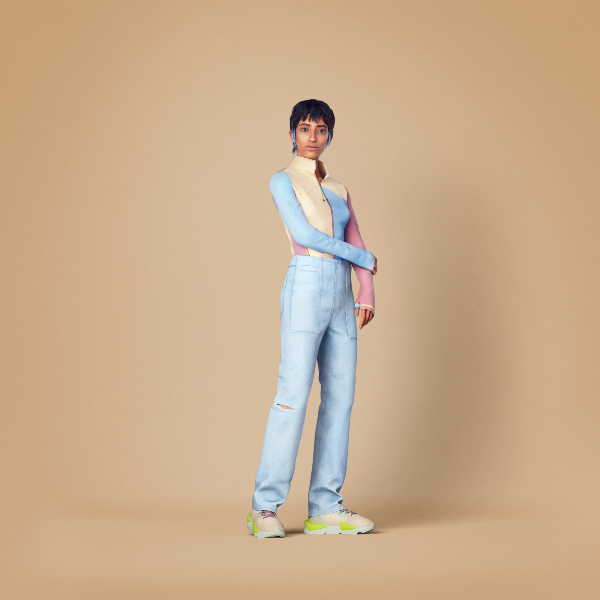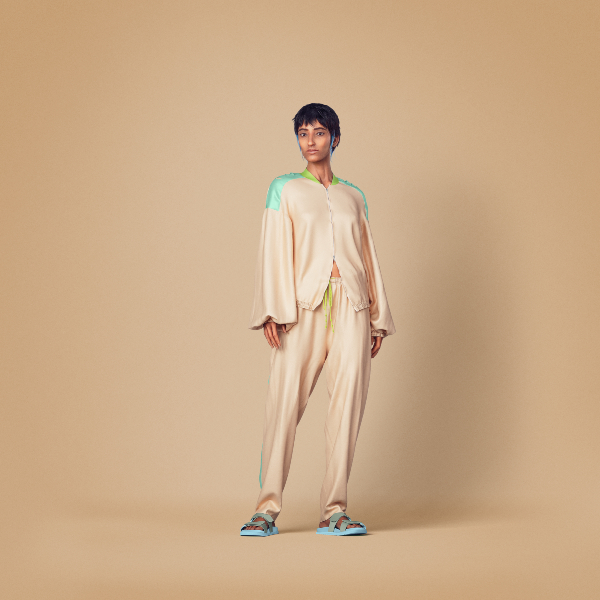 And most importantly, it shows how much one can do if given the right amount of support (monetary and otherwise). 'The Billion Dollar Collection' was made with the 2030 UN Sustainable Development Goals in mind and this model, as an example, shows that one of the start-ups (if given the chance) has the potential to reduce 720,000 metric tons of carbon dioxide emissions by 2030. 
The collection is essentially an awareness campaign and a brilliant one. With such life-like details (down to how the 'fabric' would move with the avatar as well as the textures), it can easily come to, well, life, should the fashion industry and its communities embrace any of the 10 disruptive innovations. 
Check out the virtual collection here.
Enter the digital realm of LoubiFuture
If you're looking for a piece of escapism (meets style), Christian Louboutin has a ticket for you: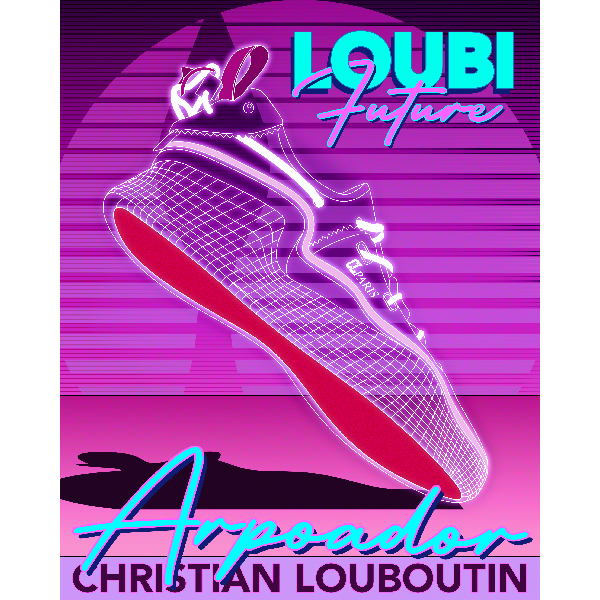 What: Yes, what does the Christian Louboutin Spring/Summer 2022 Men's Collection look like? There's only one way to find out: by entering LoubiFuture, a digital realm with French singer Julien Granel there to provide the soundtrack. Through a partnership with the Zepeto app, this 3D experience—the epitome of a 80s Vaporwave dream—will take you on a journey through several worlds (we'll spare you the spoilers) before arriving at a double showroom where the new collection is available for viewing via augmented reality.
Highlights: First, be sure to check out the new Arpoador sneaker, a shoe that captures and represents Christian Louboutin's love for Brazil through its design, flexibility, and versatility. Plus, there are several exciting colourways. Then, there's the Our Georges shoe collection that comes in three styles and designed in either black calf leather or silver antispecchio. Shoes aside, there are also leather goods like the BackParis backpack, the LoubiTown pouch, and the Ruistote bag.
How: Enjoy the experience here.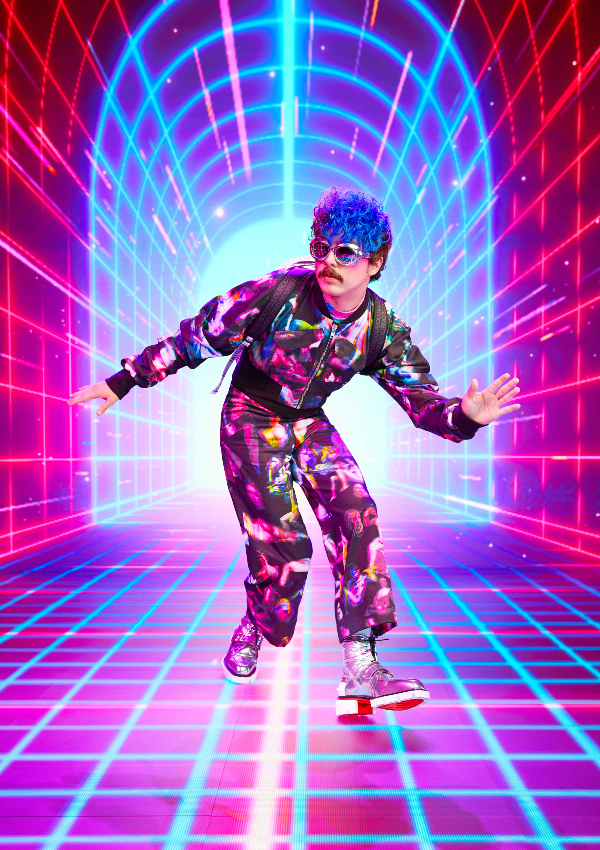 The perfect Summer 2021 collection doesn't exist—
If the heat is getting to you, trust us when we say we understand completely. Gucci's 'Towards the Sun' collection, however, fits the bill perfectly with its key ready-to-wear pieces and accessories in lightweight, cool fabrics and materials from its 'Ouverture Of Something That Never Ended' collection.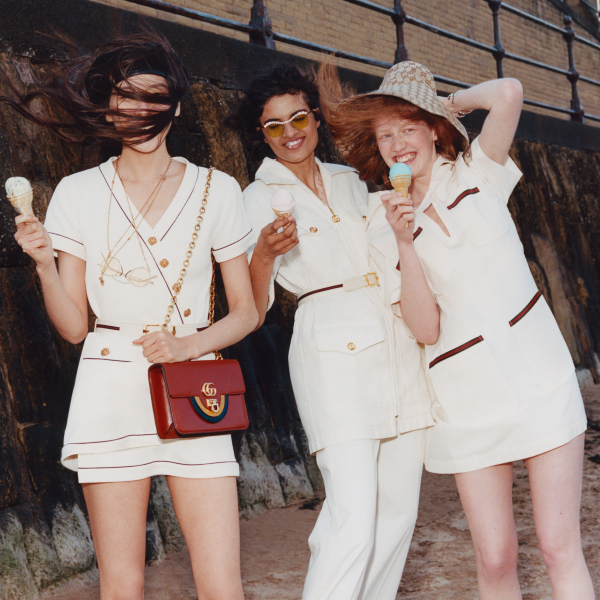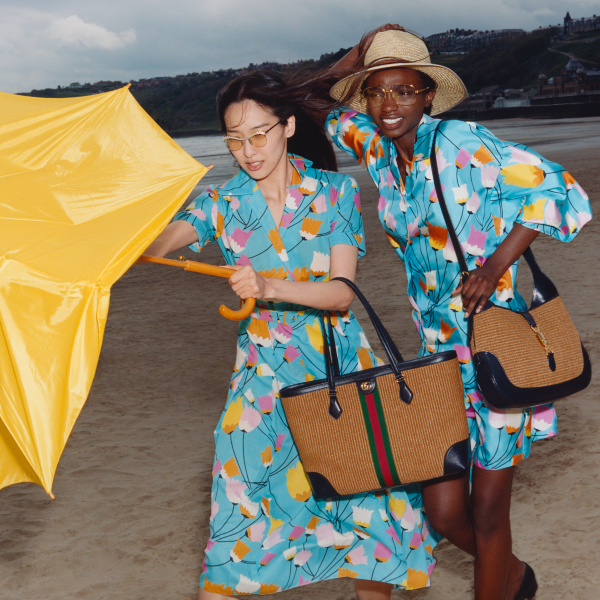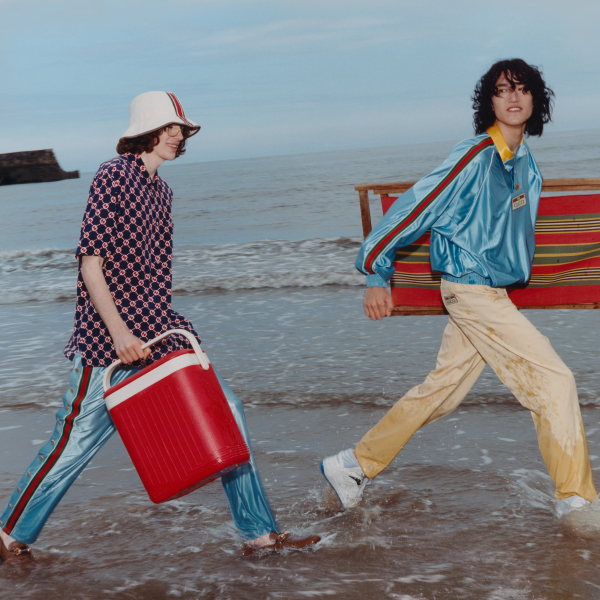 Catered for both men and women, the collection includes chemise-style dresses, colourful printed caftans, striped knitwear, and flared denim pants for the ladies. For the men, there are bowling sets, new tunic shirts paired with shorts, Bermuda shorts, swimwear, hooded jackets and printed blousons that match anything and everything from the collection.
As for bags, there are several that will easily catch your eye as they encompass a new neutral straw-effect fabric trimmed with blue leather. New additions include a medium Ophidia tote, a new Gucci Horsebit 1955 bag (in a variety of vivid colours to choose from), and a reimagined slim shoulder bag with a detachable chain strap. In addition, a wicker messenger bag has also made its debut via this collection. The 'Towards the Sun' collection isn't complete without its range of shoes and for this round, expect a sandal in beige-ebony GG canvas, the Gucci Tennis 1977 V sneaker as a low- and high-top, the Sylvie sandal with a gold chain detail, and more. Finally, as a seal to the collection, Gucci has also launched crocheted berets and bucket hats in a few shades.
The 'Towards the Sun' selection is on sale at select Gucci stores and on gucci.com.
When fashion meets sports, heritage and innovation
The results: The Onitsuka Tiger Autumn/Winter 2021 Collection. The Japanese brand has always been able to pull contradictions together and this time, its Creative Director Andrea Pompilio and Toyota Adachi of textile graphic brand "nowartt" have collaborated to fuse "vintage x art" and "analog (hand-drawn) x digital". These graphics can be spotted on classic tracksuits, down jackets, and backpacks.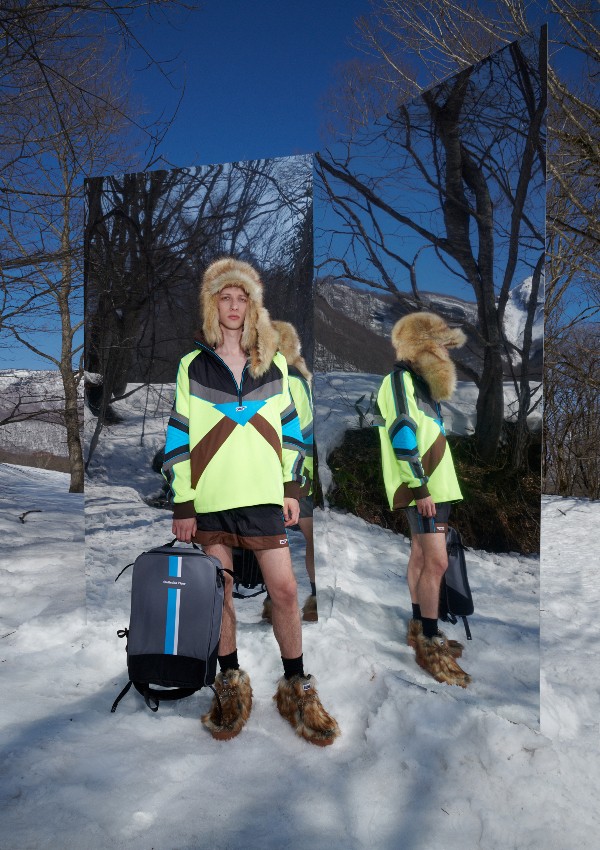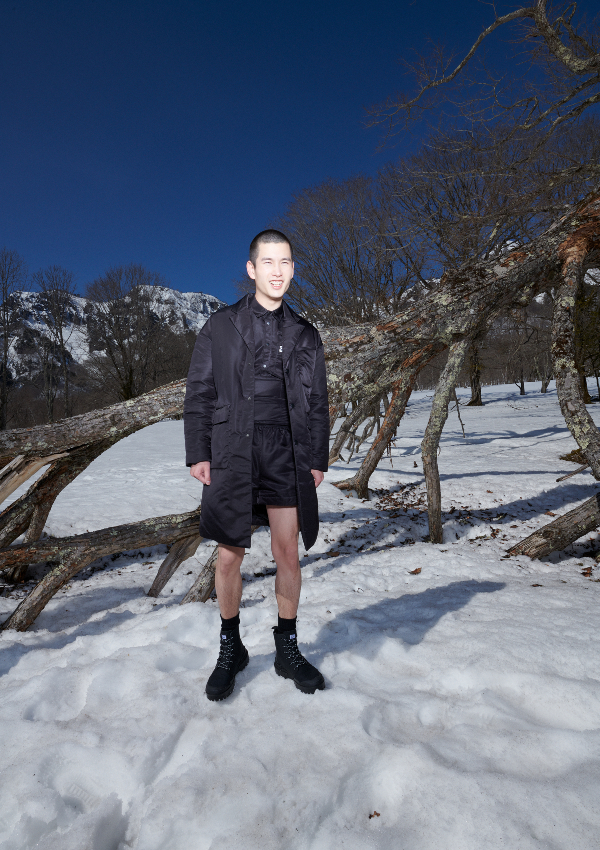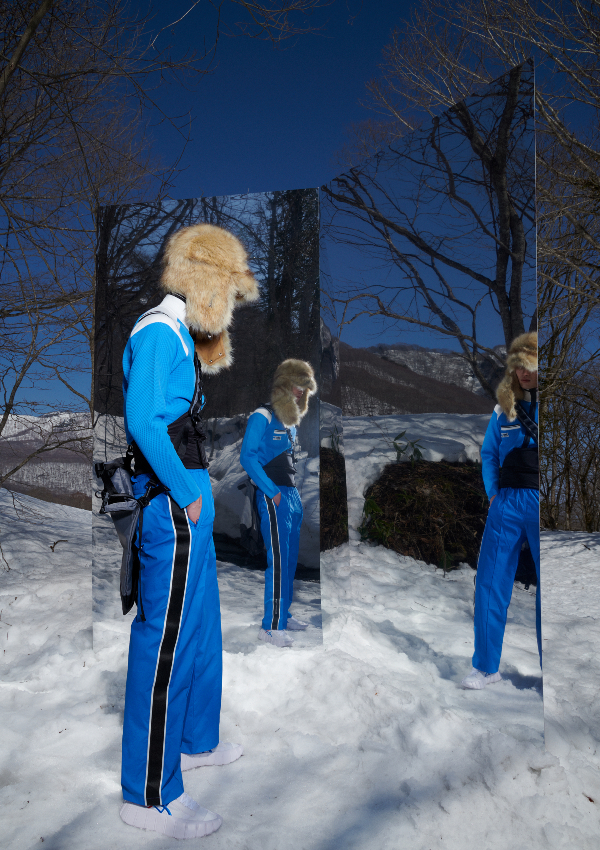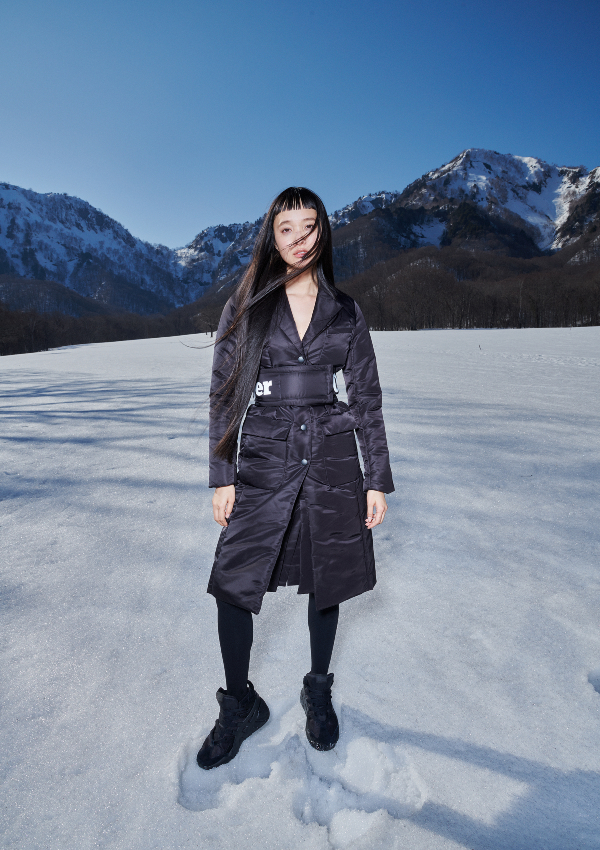 And the seemingly odd combination actually works and it's a bonus—how it reflects the lifestyle technology that focuses on functionality while embracing design in meticulous ways. These are Onitsuka Tiger's core values, after all. Prints aside, the Autumn/Winter 2021 collection also takes inspiration from the majestic nature of the towering Himalayas in winter and the 1970s trekking and hiking boom. Hence, you'll also find boots with ironclad-like grips, and an updated version of the HMR Peak Trainer, the Moage co & Moage mo, and the Big Logo Trainer Puffed with the iconic Onitsuka Tiger Stripes. Fleece is the main material used in this collection as it's known to be effective in keeping its wearers warm when they're on their winter mountaineering escapades. In a nutshell, the collection will not only keep you warm, but you'll look cool too. Now, to just plan that next winter holiday... some day.
The Onitsuka Tiger Autumn/Winter 2021 collection will be available at select Onitsuka Tiger stores and via www.onitsukatiger.com from July 2021 onwards. 
For last week's Fashion Buzz (Victoria's Secret partners up with a different kind of Angel), head over here.