Unique trinkets for your jewellery box
A little bit of history: PANDORA started as a modest jeweller's shop back in 1982 in Copenhagen, Denmark by goldsmith Per Enevoldsen and his wife Winnie. Today, more than three decades down the road, the Danish jewellery brand has well garnered a name for itself internationally for its signature charm bracelets. Understanding the elegance of bygone eras and modern trends of today, PANDORA sets the tone for Autumn 2016 with a quaint collection of contemporary jewellery steeped in vintage charm.
The new collection certainly tells a unique story—the essence of times past is captured in soft, nostalgic silhouettes and Art Deco details, while modern spins take shape in a pop of colours and minimalist designs. Take a look at some of our favourites from the upcoming range of jewellery here:
Dazzling Poetic Droplet earrings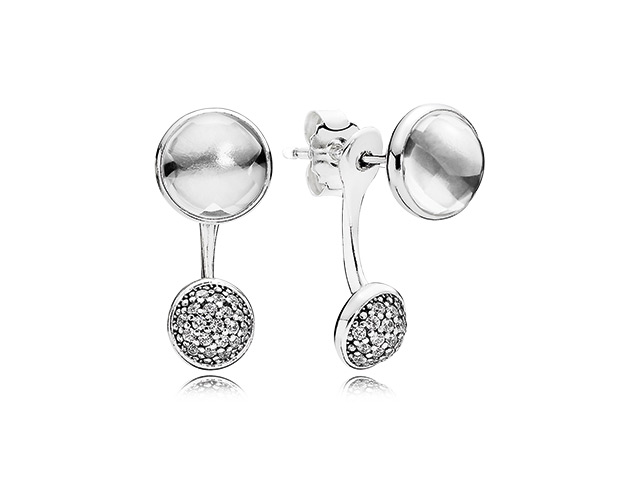 A simple but statement-making number, these earrings make the perfect everyday pair. The elegant silhouette provides a beautiful dash of sparkle to your day-to-night looks; but if you wish to tone down on the shine, simply wear the studs on their own.
PANDORA Floating Locket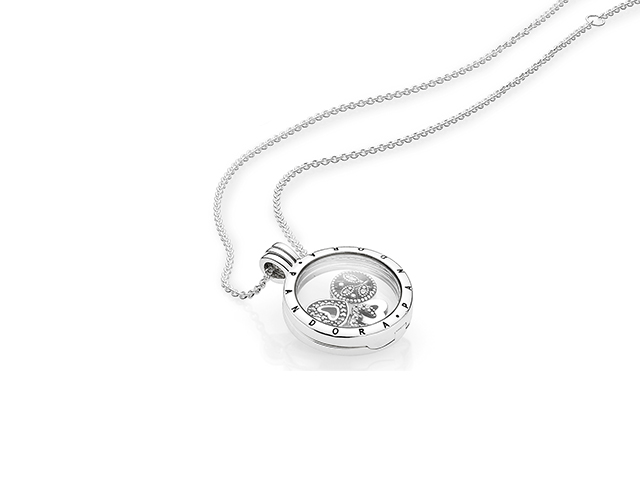 An homage to the Victorian era, this little trinket allows
you to carry keepsakes close to you in a modern adaptation of the locket. Crafted from sterling silver, your personalised petite elements appear to be floating behind classic round shaped windows of mineral or sapphire glass just next to your heart.
Generousity, Balance and Compassion charms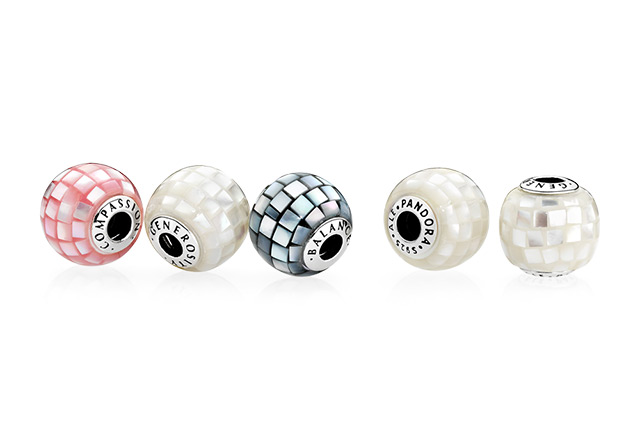 The new additions to PANDORA's Essence collection pose a lovely sight of colourful mother of pearl mosaics on the brand's iconic charms. Catching the light in iridescent sheens, they each represent a unique personal value: the white Generosity charm symbolises openness and kindness, the blue-grey Balance charms upholds harmony and poise, and the pink Compassion charm is a gentle reminder of tenderness and care.
Vintage Allure ring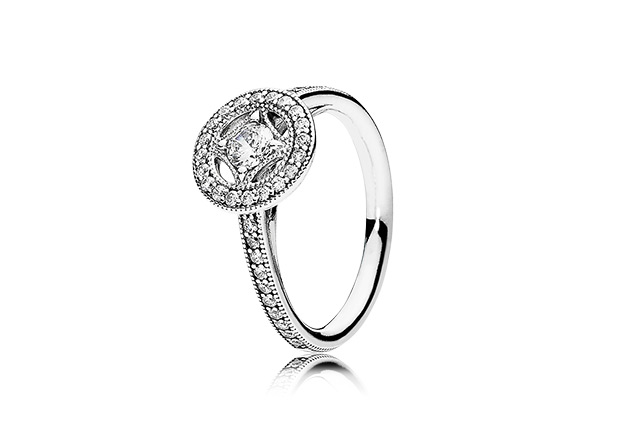 Inspired by Art Deco patterns, the Vintage Allure ring features a dazzling diamond-shaped cubic zirconia solitaire encased in a glittering round frame. A graceful take on decorative geometry, the raised centerpiece makes it an ideal piece for stacking.
Look through the rest of the PANDORA Autumn 2016 collection here:
01
02
03
04
05
06
07
08
09
10
11
12
13
14
15
16
17
18
19
20
21
22
23
24
25
26
27
28
29
30
31
32
33
34
35
36
37
38
39
40
41
42
43
44
45
46
47
48
49
50
51
52
53
54
55
56
57
58
59
60
61
62
63
64
65
66
67
68
69
70
71
72
73
74
75
76
77
78
The PANDORA Autumn 2016 collection will be available at nationwide boutiques from 1 September 2016.