It's the first advertising campaign under chief creative officer, Jonathan Saunders
For its Autumn 2017 campaign, the fashion house pays an homage to its birthplace, New York City, with a cast of exuberant characters highlighting the city's unique beauty. Shot by highly sought-after photographer Oliver Hadlee Pearch, the campaign follows four models from different backgrounds—Luna Bijl from Netherlands, Yoon Young Bae from South Korea, Angok Mayen from Sudan and Cara Taylor from America—as they each embark on their own journey to discover what New York City truly embodies—self-expression, freedom, humour and originality—dressed in key pieces from DVF's Autumn 2017 collection.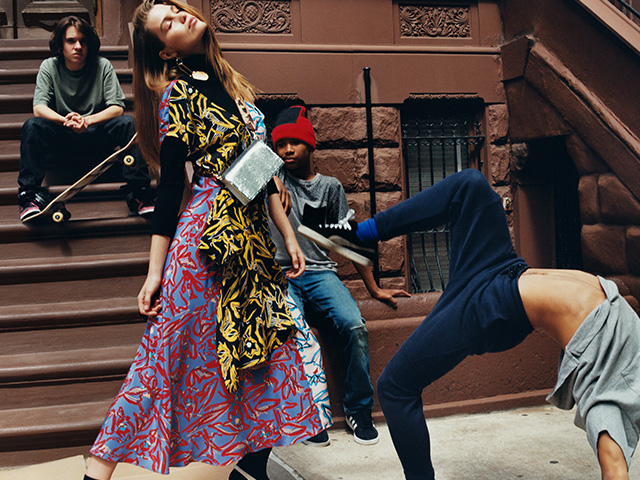 The campaign highlights some of the custom prints of the season, such as the abstract 'Elsden', bold 'Belmont' leopard and the 'Benton' floral motifs, complementing the vibrancy of the locations. Aside from shooting at various locations in New York City—Harlem, Tompkins Square Park, Liberty Island and different spots in Manhattan, the brand also incorporated real residents of the city—break-dancers, chess players and rope jumpers—in the campaign, underlining the energy of the sidewalks, complete with a voice-over of a poem (a metaphor for discovering the city and falling love), written by up-and-coming Brooklyn-based poet, Rachel Kang.
Check out the video below:
Related stories:
Diane von Furstenberg unveils bold new rebrand under SaundersMiu Miu takes a star-studded cast to New Orleans for its AW17 campaignFreja Beha Erichsen stars in Longchamp's Autumn 2017 campaignFernanda Ly returns as the star of Kate Spade New York Fall 2017 campaign—with cats in tow