Below, all the latest fashion news and updates from this week
Daniel Lee introduces short film titled Bottega Veneta: Men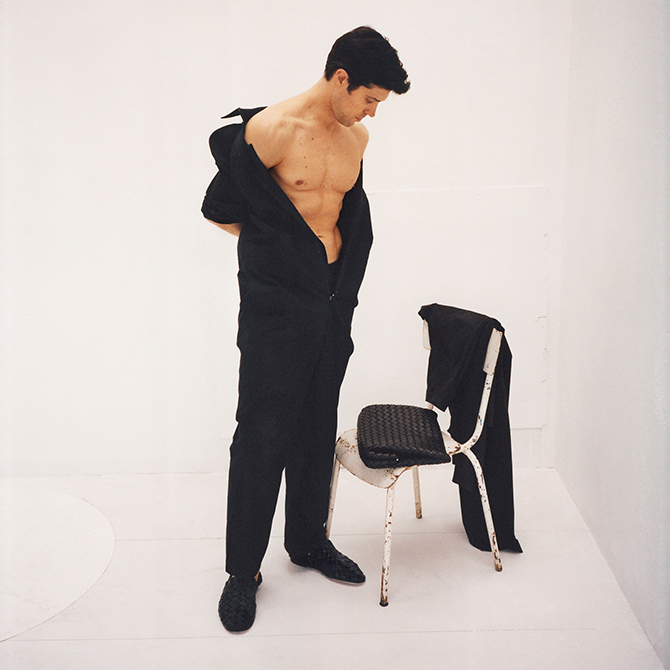 "What makes a man?" Bottega Veneta asks the age-old question in its short film produced by creative director Daniel Lee in collaboration with photographer and filmmaker, Tyrone Lebon. Featuring a diverse cast of creatives including Octavian, Barry Keoghan and more, the eight-minute video delved into the topics of masculinity and individuality, on top of exploring the talents' relationship with clothing.
Watch the teaser below, and the full film on MUBI here:
Victoria Beckham and The Row's staff cuts, revealed
The COVID-19 pandemic's devastating effect on the fashion industry is apparent, and Victoria Beckham and The Row are the two latest brands that have announced staff cuts to navigate the difficult times.
Victoria Beckham will be laying off 20 per cent of its workforce—around 20 staff—and the company will also be cutting down the number of collections per year in its effort to save costs. A spokesperson for the brand said in a statement: "Like so many businesses, a challenging retail landscape coupled with the unforeseen effects of the coronavirus pandemic, has adversely impacted the Victoria Beckham business. As a response, we have built a new strategic vision to streamline and future-proof the brand and, very sadly, have to make a number of redundancies to deliver this."
Owned by Ashley and Mary-Kate Olsen, The Row has also reportedly furloughed half its staff, and is thinking of "scaling back or closing its menswear line". In a statement released to WWD, the brand says that, "like all retail brands, the company responsibly reduced overhead to address what we all hope will be a temporary disruption of the supply chain due to the global pandemic." When asked about the future of its men's collection, the brand added, "we are not going to comment on the other inaccurate gossip about our business."
Japanese fashion legend Kansai Yamamoto has died at age 76
Kansai Yamamoto, the Japanese fashion designer who's best known for his work with David Bowie for his alter ego, Ziggy Stardust, has passed away aged 76 after losing his battle to leukaemia. His daughter, actress Mirai Yamamoto announced on Instagram saying, "He left this world peacefully, surrounded by loved ones. In my eyes, my father was not only the electric and energetic soul that the world knew him as but someone who was also thoughtful, kind-hearted, and affectionate." Aside from David Bowie, Kansai's work has also been worn by musical legends including Elton John, Stevie Wonder, Lady Gaga and more.
Burberry is launching its first social retail store in China
In an attempt to bridge the physical and social worlds, Burberry has announced that it's partnering up with Tencent Technology to open its first social retail store that'll give customers a digitally immersive retail experience. The location? China's technology hub, Shenzhen. Some of the store's most noteworthy features include an interactive window, a WeChat mini program that allows shoppers to "unlock exclusive content and personalised experiences", and QR code labels that reveals product information and more.
Michael Kors reveals plans for his Spring 2021 collection
After the brand announced its decision to skip New York Fashion Week in September, Michael Kors has revealed its plans to showcase its Spring/Summer 2021 collection via a "multilayered digital experience". After an intimate presentation for the media on October 14, the line will be broadcasted on its social media and digital platforms on October 15. "The aim in shifting dates is to allow the consumer to see and engage with the fall collection, which arrives in store in September, before presenting a brand new season to the consumer," the label said in a release.
Read last week's Fashion Buzz here.